Zante Beaches

Tsilivi Reviews
---
Zakynthos Guide
---
Local Directory
---
WalkAbout

Street View Style Tours
---
Zante Maps
---
Tsilivi Taxis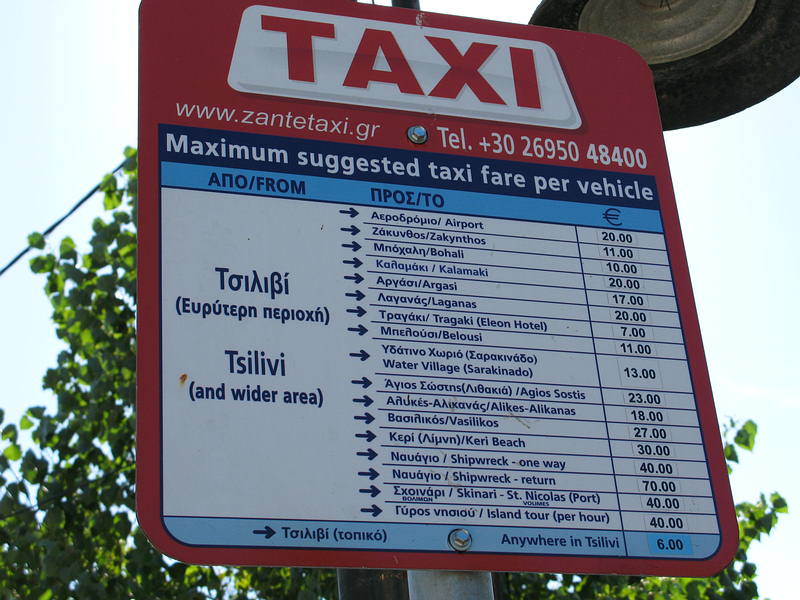 ---
Tsilivi Buses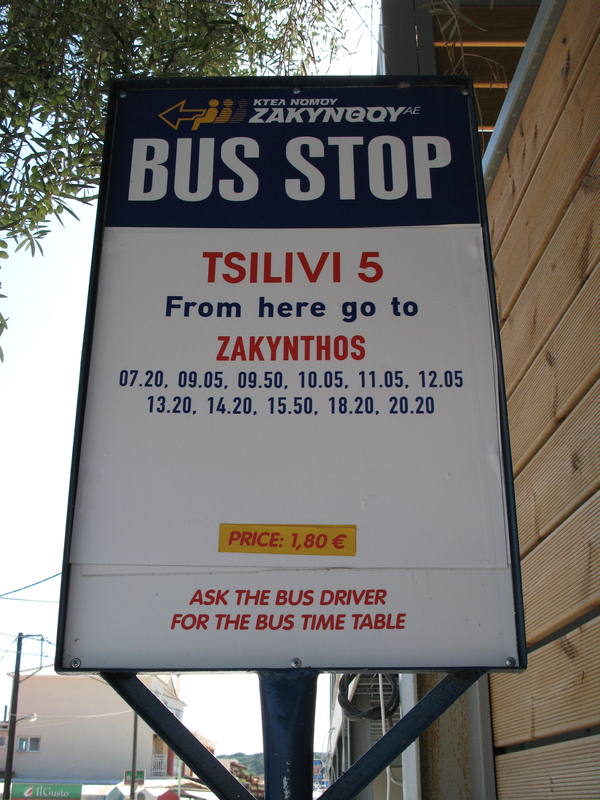 ---

+ Enlarge Map
Tsilivino

(Restaurants in Tsilivi)

10/10
Maureen K
Hello family Tsilivino are you open on 1st May?
John S

Tsilivinos is now open again,the same family are running it,just the same as ever.We have just returned and have had 2 good meals with the usual good atmosphere.The food is still excellent and free starter and mamas cake gave us a great night!!!
Stephen D

I spoke to one of the sons who ran the Tsilivino and the rent/taxes were too much for 2012, so yes, it's closed. He is working at the Mojito on Tsilivi Beach, go and say hello. Mum and Dad are working in the Olive Garden kitchen, which is next door to the Tsilivino.
Steve V

Sadly this place is no longer open... Such a pity but as the village has grown a few of the more traditional/less commercial places have gone...
10/10
Cheryl W
I have just read the other comments and can only agree, agree and agree again, I thought it was so entertaining at the Tsilivino with wonderful food - I would say the very best we've had in any of the Greek islands for the past 20 years. Typically old style Greece, No Problem! So Manuel its not true! we spoke to the son who was the waiter and he told us that most of the food is from their family farm, best olives, best stiffado, best food ever and again the freebies just kept coming with the entertainment. A must,I know there are such a lot of tavernas in Tsilivi but when you find a gem like this, you keep just wanting to go back and we most definatly will be. If you try it I promise you will not be disappointed.
10/10
Jim B
Fantastic family ran restaurant. The family are great people that also serve up fabulous food, that and the brilliant atmosphere really make it a great restaurant! To top it all off it's Cheap!!!!
10/10
Linda A
We found this little family run Taverna while looking for Sweet revenge which, is next door.
Are we glad we found it. It was lovely the food was soooo tasty and a great atmosphere.
They don't rush you and as everything is cooked fresh you will have to wait but it is worth it.
We never go back to the same place twice while on holiday but we made an exception with Tsilvino's.
On the last night we purchased some of their olive oil to bring home.

Try this taverna at least once you will not be sorry.

10/10
Maureen
great place for breakfast very family orientated and pleasantly Greek
10/10
David J
Great place to eat. Plenty of food well cooked and some free starters and Ouzo or Brandy. The waiters are the 2 sons of the owners and they are very Manuel!!! They look after you very well. Only a small place. The 2 weeks were in Tsilivi we ate there on a regular basis. Looking forward to returning on 29th Sept. again for 2 weeks.
Irene

From memory, if you go past popeyes towards the beach, and take the 2nd turning right, Tsilivino is just around that corner. We've been there once before a couple of years ago and what the others say is just how it is!! We're going to Tsilivi again in a couple of weeks and want to try this place again so will let you know if I'm wrong on the directions!!!
Chris B

Where is Tsilivino as it sounds like an interesting place for a meal. Will give it a whirl when I go back to Tsilivi in 2009.
9/10
Tracey E

The other reviews are so accurate! So entertaining we had a great time here. We really wondered what we would get ! but the food was good, and very reasonable. It is a little shambolic with plenty of personality. I had fresh fish very good. We had starters, water, wine, main all for 57 euros for 4. Put aside an evening and give it a try.
10/10
Sarah B

Its great to see Tsilivino has made it onto the listing. We discovered this restaurant in 2006 and it was 1 of the best places we eat. Typically Greek with Mr 'Helllloooo' outside to greet customers. The grilled feta was to die for and the amount of freebie was unbelievable, Didn't want the main course when it came. Will be back there in 2 weeks!!!
9/10
Nikki B

What a lovely little place this is. It is a little greek family run restaurant and they do go out of their way to do anything for you. Please give it a try we had our breakfast here most mornings and couldnt fault it.
9/10
Gary C
And now for something completely different. Try this place(just once) and it may just make your holiday. Cross between Faulty Towers,Little Britain and Ready Steady cook. Wrong colour wine to start. Then white as ordered but warm not cold. More freebies than you can shake a stick at!! We had the Lamb cutlets. I think they just got a lamb and cut it in half. It was enormous!! Great fun, would never happen in England
| | |
| --- | --- |
| Search for Tsilivino in all of JustZante & the Messageboard | |
More Restaurants in Tsilivi...

Alkis Place | Apollon | Aris Taverna | Asian Feast | Athena | Avgoustis | Balcony | Benikos | Bianco e Rosso | Boomerang Beach Bar | Cafe Romanza | Calypso | Chinese Beijing | Contessina | Courser | Demaras | Dionisios Grill | Dionysos | Drosia | Edem | Family | Giorgios | Golden Fish | Greek Obelix | Greek Taste Souvlaki | Gyroland | Halfway House | Ideal | Il Fatto | Il Gusto | Kolovos Grill House | Koukos | Lamai Restaurant | Limanaki | Local Grill | Majestic | Marios Grill | Menir | Miami Beach Bar | Micriacropoli | Moby Dick | Mythos Grill House | Olive Garden | Olive Tree | Pieros | Popeyes | Premier | Romios | Salt and Pepper | Squid and Octopus | Stamnes | Subway | Sweet Revenge | Sweet Taste | The Brothers | The Med | Trenta Nova | Tsilivino | Valantinas Castle | Wine and Roses | Yum Yum | Zorbas |