Zante Beaches

Laganas Reviews
---
Zakynthos Guide
---
Local Directory
---
WalkAbout

Street View Style Tours
---
Zante Maps
---
Laganas Taxis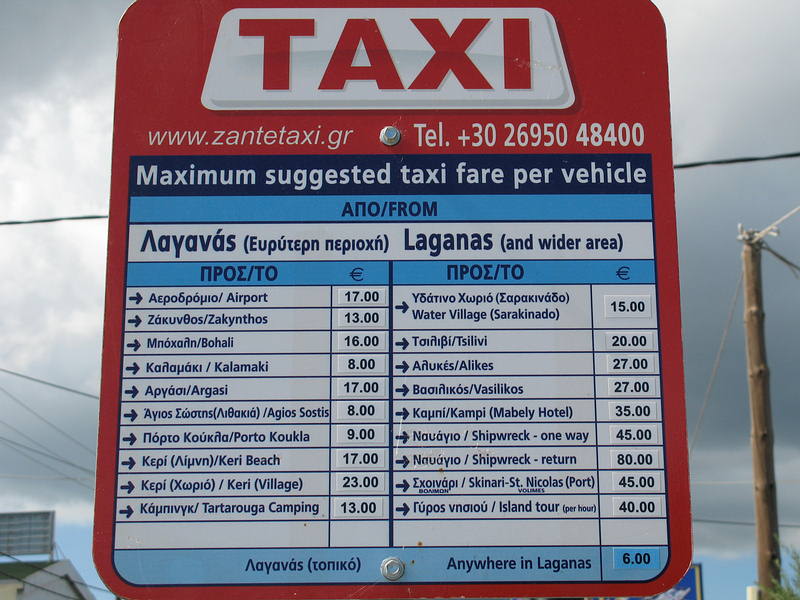 ---
Laganas Buses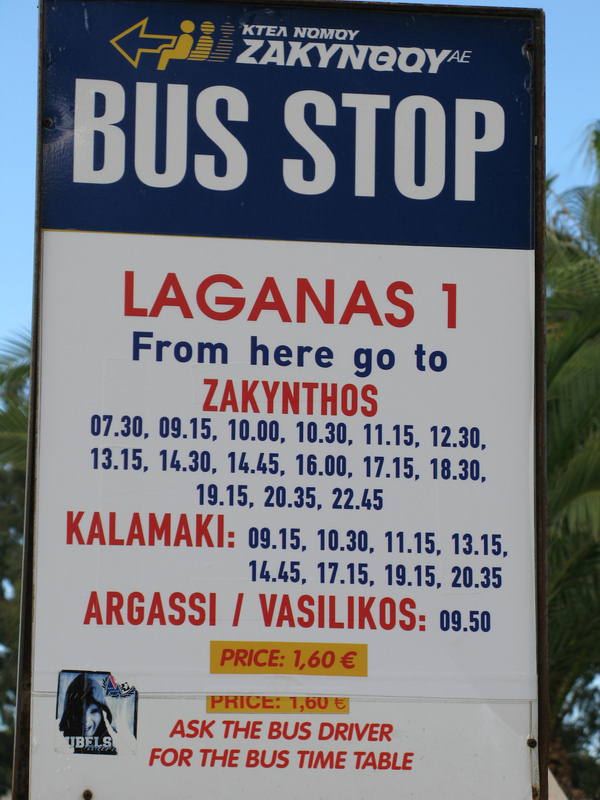 ---

+ Enlarge Map
Paradise Apartments

(Accommodation in Laganas)

4/10
Nicola C

We stayed in Paradise Apartments in May 2008. First impressions were lovely, staff were friendly and it was a great base for seeing the rest of the island. The problem we had was when there was some trouble. We complained to staff and we were basically ignored. Now this may have been down to the travel reps but it really didnt help us to enjoy our holiday. Its a loveley island and I would recommend it. There are plenty of pubs and clubs to go to but a lot of them dont open until end of June or start of July. So if anyone is thinking of going prior to this with the intention of partying the night away, I would suggest making sure that its in the heart of the season as May is very much family orientated and is pretty quiet. Not a lot of clubs are open and those that are tend to be fairly empty as the season doesnt pick up until June /July time.

9/10
Hannah M

10 of us girlies stayed here last july!! we were very impressed, the staff were very friendly and helpful and the rooms were basic but clean and sufficient with a good basic kitchen with microwave and fridge, and the air con was amazing at only a small extra cost its definitely well worth it!! we were cold one night!!so be careful its not on full power at night!!

the pool was lovely and really clean with lots of space to sunbathe and a nice bar serving gorgeous food all day at very good prices! pool tables, music and internet all day and night!! people we met there were really nice and up for a laugh! the free bar nights at the hotel are well worth it! and cocktail happy hour is amazing too!! lots of choice!! and free shotss!! the staff even made my friend a cake on her birthday for us to take out which was really sweet!! the hotel restaurant has lots of choice and is very nice. paradise is more of a young peoples place not really where families would want to go..

the only downfall to staying here is the metal stairs up to the top floor there very steep when your drunk,, but also get veryy veryy hot in the day so make sure u keep shoes on if you use them!! it is about a 15-20 minute walk to the main bars, clubs, shops and restaurants which can be a bit far in the middle of the day when it is boiling hot!! taxi's are 7 euros on the strip wherever you go which is good if you just want to walk one way and get a taxi back.

the beach is o.k gets a bit packed and isnt dead clean sooo with paradise's amazing bar and pool we stayed by the pool every day which was fun and lively as well as relaxing if thats what you wanted. it gets veryyy hot the heat made us have a few powercuts but apart from that it is lovely..

an amazing place, lovely restaurants and bars and clubss- cocktails and dreams was amazing!! great lively atmosphere- a fantastic holiday.. but be careful, a few disasters and unfortunate accidents happened while we were there- was just an unfortunate week- but be careful of your drinks, of balconies and those lamposts with wires sticking out- lots of greek gypsy children- watch your bags. also careful of the drivers and the roads there not very well lit and the drivers are a bit crazyyy on the main strip. lovely place x

10/10
Tanya H

i came back from paradise oct 7 and have wished we were still there i love it tom took us out on his boat and showed us all the best spots and helped us throu our whole holiday cant wait to book next years hols

babis sandra and tom we miss you

and everyone at the resturant we will see you soon

10/10
Stephanie S

I got back from Zante yesterday

If you are looking for somewhere friendly, lively and clean - The paradise is the place to stay. We couldnt believe the rooms had a plasma and a microwave, for greek accomodation this is amazing! The apartments are about a 20 min walk into the lively part of laganas but taxis are only 6 euros. You can pay extra for Air con and there is a hair dryer free of charge in the room too. The Restuarant at the front of the apartments is lovely, the food is really good value and the waiters are all really friendly!

If anyone is going back say hello to the crazy Sandra- but be warned she will try to get you wrecked on shots in the day! Have a fish bowl!

The airport is only a 5 min bus journey away which was brilliant. Although the airport is really small n dirty! hopefully it will be done for next year!

We had the best holiday and the Paradise Apartments are one of the best in Laganas! Stay here!

10/10
Julie K

My family and I have just returned from a weeks holiday at the apartments and all I can say is you will not find a more friendly bunch of people than those that are here. Sandra is 'mine host' and what a marvelous host she is. The apartments are quite a distance from the main strip and a little further for the beach but a taxi cost 6 euro, so you either walk or ride.The apartments have been updated and have air conditioning, along with plasma t.vs, microwaves and hairdryers.The pool and bar area are very 'chic' and the pool bar serves meals throughout the day. In the evening you are entertained by the lovely bar staff, and the cocktails are wonderful. All in all a very clean, modern apartment which I would recommend to anyone going to the wonderful island of Zante.

10/10
Shez T

hello,we stayed there for three years running 1999 to 2002 and found it the best holiday ever! got married since and had 4 (yes 4) children,so not had chance to go back.but looking to go later this year or early next,how do we get hold of appartment? who are they booking with?many thanks,have a great holiday! shez.
8/10
Rachel N

hey people, i stayed at this place like 2years ago, its about a 5-10 minute walk to the nightlife but you cant really tell when your pissed staggerin back on a nite, wouldnt suggest using the swimming pool as my hair came out with a tint of green from all the chemicals in it! rooms are ok, pretty basic and no air conditionin so youl loose about a stone in sweat eiw! apart from that it was an ace holiday! back in zante in july but workin over there cos i loved it so much...see you all there! x
Stephanie B

heyyy can u helpp me i have booked paradices aprtments last week in august...first time girly holidayy i am just wonderiiinnn howw far is it from the niteee lifee? :all sitess are saying all differnet timesss :can sum1 hellpp me plzzzzz :p whoooooo zante 2007 :d zante 3 liverpool girlz here weeee c*mmm if any1 elsee from liverpool is goinnn plzzzz lett me knowww specially bootle x x x x
Kayleigh M

Hey

6 of us want to stay at the paradise apartments in july 2007 after reading all the reviews. Does anyone know how i can get in touch with them??? i av tried e-mail and filling out the form on their website!!! please help!!! thanx
Sammy A

hey hey came here in july was amazin...met so many ppl...we luv dennis and babis ..cheers 4 all the free shots!! hehe plannin on c*min bk next yr so get r drinks ready hehe!! sex on the pool hahaha the new cocktail on the menu as created by dennis!!!! hahaha manchestaaaaaa! n sandra we luv you n those amazin chicken burgers hehe hangover cure hehe!! we cant wait 2 c yas all again hehehe n wer bringin another sexy chick from manchestaaaaa! yes m8!!!! luv yas x x x x x x x x x x x x x x x x x x x

Sarah D

Paradise by name and Paradise it is!!! My husband and I have just returned 8th September from yet another wonderful stay with Sandra, Tom and their family. This was my third time staying at Paradise Apartments and my husbands first, His expectations were far exceeded. As usual warm loving Sandra worked all day nothing ever too much trouble. Tom busy away in the office and at night - Babis, Dani take over ....Many a late night and a few free shots spent with these two. The BBQ night is a must lovely food and drinks all inclusive for 25 euros. Bargain. The pool always clean and the whole complex is spotless. Nothing is too much trouble for any of the staff there. We have made some firm friendships with these lovely people and returning yet again next year. The Paradise resturant is a fantastic place to eat not to expensive and Denis Nicos and Tony always friednly and extremely helpful the food is great. I cannot stress enough just how wonderful this place and the people who own it are. Absolutely nothing to complain about even the weather was great. Cant wait to return

Martina T

We went to Paradise Apartments in May 2006 the first week was brilliant but then i was admitted to hospital on my husbands 30th birthday. DO NOT EAT FISH in Zante it makes you very ill!!!

The best place to eat is Paradise pool bar and Restuarant it's cheap and lovely with friendly staff.

Babis is my hero for getting me out of hospital otherwise i may still be there, thanks again Babis. Apart from my experience in a dirty Greek hospital, Zante is amazing and the best place to stay is Paradise by far. The owner, Sandra is such a lovely lady, she was like a second mum to me!

We are returning to Zante on September 2nd 2006 for 1 week and can't wait!!

You spend most of your holiday laughing at Babis and Danny (pool bar staff) as they do the funnist things and give you free shots all night!

Jane H

We arrived at the Paradise from Wolverhampton on Friday 28th July. Its been the best holiday and the best apartments we have ever had. There was a group of 10 of us, rangeing from my 77 year old mom to my 13 year old son. The apartments cater for all ages. The family that run it Sandra, Tom, Babis, Denise and their nephew Dennis are the most friendly people you could wish to meet. Sandra works in the day and is a scream, her and my husband had an ongoing water fight for the whole two weeks. Dennis and Babis work behind the bar at night, they are a pair of nutters, they are so funny. They constantly give you free shots and shut the bar when everyone has gone to bed. The whole of my family had a fantastic time and were treated as part of Sandra and Toms family. Nothing is to much trouble for any of them. The food at the bar and at the paradise restaurant is brilliant. The rooms are spottless, beds changed and cleaned every other day, even the cleaners are friendly. Theres also a chap called Vizzy who works cleaning up the pool area, bar area and helps out with general stuff, he's lovely too, always smiling. The barbecue held on Tuesday nights is a great night, the belly dance gets everyone to join in. We could not have asked for a better holiday. The apartments are called paradise and thats what they are. Can't wait to go back again next year.

Jessica R

hiya, this hotel is fantastic!!!! its clean, got a gourge pool and the staff are all lovely!! the resturant on the front is wicked too and food is great!! i had a great time and didnt want to leave.

xx

love jess from near hull xxx
| | |
| --- | --- |
| Search for Paradise Apartments in all of JustZante & the Messageboard | |
More Hotels and Apartments in Laganas...

Acapulco Marinos Apts | Agrillia Hotel | Albatros Hotel | Alex Studios | Alexander Hotel | Alkyonis Hotel | Anastasia Beach Hotel | Andreolas Beach Hotel | Angela Hotel | Angela Hotel | Angela Studios | Aphrodite Hotel | Astir Hotel | Astir Palace Hotel | Atlantis Hotel | Blue Waves Hotel | Bluebell Hotel | Bona Vista Studios | Borsalino Studios | Bozikis Hotel | Cactus Hotel | California Hotel | Canadian Hotel | Castelli Hotel | Christina Studios | Dados (Jimmys) Hotel | Denise Beach Hotel | Derekas Studios | Dimis Hotel | Divina Studios | Dora Studios | Elite Studios | Ellenis Studios | Esperia Hotel | Eugenia Apts | Fantasy Apartments | Galaxy Hotel | Gardelli Resort Hotel | Garden Palace Apts | Gioie di Mare Hotel | Helen Studios | Hera Studios | Ikaros Hotel | Ilaria Hotel | Ilios Hotel | Ionis Hotel | Janno Beach Hotel | Karras Hotel | Kostas Studios | Laganas Hotel | Majestic Spa Hotel | Margarita Hotel | Mariana Hotel | Marios Hotel | Mediterranean Beach Resort | Megara Studios | Mon Repos | Must Hotel | Natalie Hotel | Nemesis Art Hotel | Olympia Hotel | Oscar Hotel | Pallas Hotel | Panorama Hotel | Paradise Apartments | Perkes Hotel | Pink Panther | Plaza Hotel | Portego Apts | Poseidon Beach Hotel | President Apartments | Prokopis Studios | Pythari Apartments | Razis Erieta Studios | Rose Club Apartments | Sarakina Apartments | Savvas Hotel | Sorrento Studios | Sunflower Studios | Sunshine Hotel | Tassia Studios | Trinity Hotel | Tzante Hotel | Villa Aliri | Village Inn Apts | Vivian Hotel | Vossos Hotel | Yakinthos Hotel | Zante Beach Hotel | Zante Doro Studios | Zante Park Hotel |