Zante Beaches

Laganas Reviews
---
Zakynthos Guide
---
Local Directory
---
WalkAbout

Street View Style Tours
---
Zante Maps
---
Laganas Taxis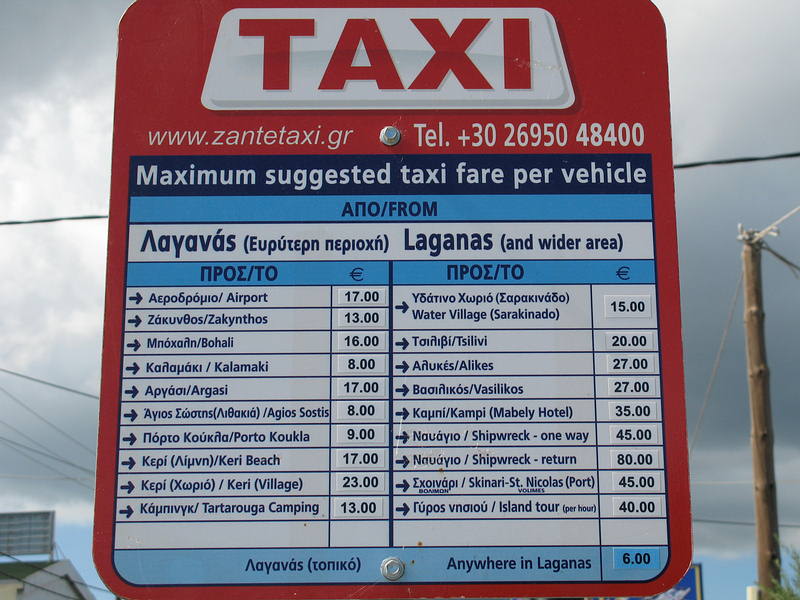 ---
Laganas Buses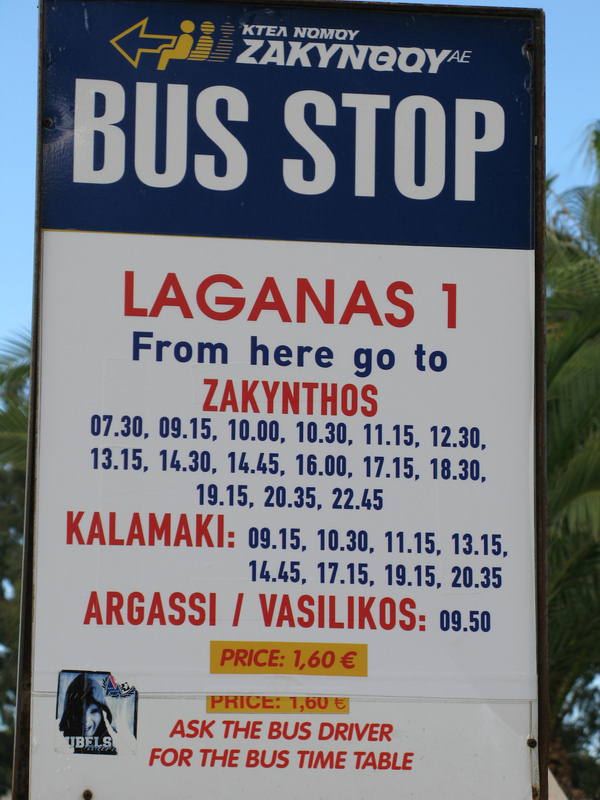 ---

Fanari

(Restaurants in Laganas)

10/10
Tony P (August 14, 2013)

Visited FANARI's in KALAMAKI, several times during early August 2013. Myself, my Wife and Daughter, during our two weeks stay in Kalamaki, tried quite a few Restaurants, including one with a Certificate of Excellence( who could not even cook simple fish and chips) and found FANARI's head and shoulders above the rest. The Service, Food quality, Gratuities, Prices and most of all, the staff, could not be faulted. My daughter celebrated her 14th here and the staff laid on a memorable time for her. Absolutely brilliant !!! Recommend this as a place to eat.

Thank you all at FANARI's in KALAMAKI. Will see you all again soon

9/10
Stephsha H (September 18, 2012)

We visited this resteraunt in september in kalamaki.

The place was immaculate - fresh clean & bright and vey welcoming.

The service could not be faulted

The food was beautiful, fresh hot and very tasty. A lot of comlimentry extras.

Dont confuse this place with the old one in lagana, it is certainly worth a visit.

We didnt get the special offers ( starter main & drinks for 11 euro) , we tried the vine starter ( the best I've had in greece) and a mexican main. ( very tasy Taco with the most tender chicken on the main street). You must try the potatoes with the taco mmmmm!

No room for desert too full from the starter & main , but managed the comlimentary baileys coffee , a must.

1/10
Peter K (August 14, 2009)

This place is a disgrace as it looks after the wrong sort of customer. The service is rubbish & the prices were extortionate! Paid €14 just for a Heineken and a large coke! As a couple after buying 2 steak meals were only offered a free coffee at the end of it. However if you were a group of girls or boys having just a €5 pizza or spaghetti bolognese you would get well looked after as they will give you a free bottle of sambucca, free bottle of schnapps and a free fish bowl cocktail. I guarantee that a group of 10 girls bill did not cost more than our 2 steaks & overpriced drinks yet they got the free alcohol stated above!

In conclusion if you are a couple avoid this place and all restaurants with Steakhouse in title as you will get stung and probably pay the most you ever will for a meal here. If you are a big group of youngsters willing to pay only €5 each for their meal then sting this place for all it is worth by getting as much free alcholol at the end when you pay as you will have a nice full drinks cabinet by the end of the holiday.

We were so annoyed at what happened we paid the bill & left no tip what so ever in protest and we don't like to do this and normally tip quite generously

1/10
Rodger M (October 13, 2007)

FOOD: AWFUL

SERVICE: AWFUL

Its the worst place we ate in while in Laganas (we were here at the beginning of October 07). Going by the prices you would expect to be getting something special but we ate much much better in other places for a lot less than here. I suggest that you give this place a miss.

We have been to various Greek Islands and are well used to Greek food but this place is a disgrace.
1/10
Paul R (September 11, 2007)

FOOD: AWFUL

SERVICE: AWFUL

Just came back this week from 2 brilliant weeks in Laganas, The only blip was this place! Food was appalling, service was even worse & there are definately cheaper & better places to eat! I wouldnt even feed the food to the stray cats & dogs!

Aaron M (September 16, 2006)
Just got back from a quality 2 weeks in laganas (c.40 degrees most days). Myself and my partner ate out pretty much every single night during our stay and this restaurant was the only one that we didn't enjoy ourselves in. I don't know if standards have slipped since previous comments have been made on here, but let it be said we were glad that we didn't order a starter each as well. We had to wait around 15 mins just for our drinks to come to the table, and even when they did, they were brought to the table several minutes apart (a pepsi and a bottle of beer, its not like they had to go and pop any corks). We then had to wait a further 50 mins or so for our main course (lamb kleftico) to be brought. There was no smile, no enjoy your meal either. It looked as though at first we both had a lot of meat on our plates so we began to tuck in. Over half of it turned out to be bones and fat. The food wasn't bad at all, its just with the small portions we ended up with its hard to pass true comment. One other thing, I will never understand what the point of the waiters waltzing about looking very smart in pressed white shirts, when the pr at the front of the restaurant is dressed like a complete chav (jeans, hoodie, etc) and their 7 year old boy is flitting from table to table, watching people eat their food and annoying families with babies.

Natalie J (January 13, 2006)

hey

we came to laganas in june 2005 it was the best time of my life we came to fanari once but the food was great vasilis is so sexy he kept on callin me over to speak to him but on my last day he asked to to go for a drink but unfortualty i couldnt lol so vasilis if u read this email me on nataliejones_@hotmail.co.uk because i forgot to ask you for a phone number or email address

luv

nat XxX
Gail B (September 13, 2005)

Very nice, but be careful the menu is the same in Country and Stantanas which are all owned by the same Albanian Family.
Steff L (September 05, 2005)

hello to mi fav guys in fanari vasilis n christos ur reli both nice . lv yaz loads from steff x
Chris M (July 19, 2005)
I cant believe all the bad comments, everything about this place was great, service, food and prices. Well worth the two visits.
Ian F (June 03, 2005)

I will be kind and just say this is not the best food in Laganas
Hayley J (May 09, 2005)

Message to JOTIS:

Congratulations! I am jealous though! I had a lovely time with you back in '02

I hope you and Jenny will be very happy,

Best wishes,

Hayley x x x
Peter T (August 03, 2004)
The food was good and the people were nice and friendly, gave us a free bottle of wine at the end of our meal, the toilets were excellent the best we've come across in a restaurant so far!
Sarah (July 21, 2004)
I went to this Restaurant 3 times in 2 weeks and each time the food was excellent.
The service was also very good, I have never known a waiter to change an ashtray so manay times.
David R (June 02, 2004)
Went there early on in the holiday and we both had steaks - my pepper steak lacked only one thing (pepper) but apart from that everything was lovely! Even got sparklers with our desserts!!
Lisa C (October 18, 2003)
Vasilis.. i know u read this and seeing as i cant txt u then ill just have to write on here! What u have u and Dimitri been saying about me??.. he told me he had been talking to u and now i know how u know i was going out with him! u didnt just guess!! Write back. Lisa xxx
Lisa C (August 26, 2003)
Another year in Zante, and back to Fanari AGAIN! Good food especialy the yummy roast potatoes. Strange to be asked if u would like roast potatoes, jacket potatoes or chips with ur food.
Not bad looking waiters (Haha Vasilis!) and Spiros is sweet.
See u again next year, lol!
Charlie P (August 15, 2003)
whats all the fuss about-it was great! went there a couple of times and had nice nosh! ill try it again next time (no probs) the vezal on the beach was worth a visit too (give it a go)
Drew C (August 13, 2003)
Had a great meal here, cute man outside enticing people in! Would defiantly go back.
Julie (August 11, 2003)
Came back last week, I've ate several times hear and twice this holiday, cannot fault it and the waiters are friendly.
Sandie S (August 10, 2003)
v try putting in a photo because if like me people have forgot the names of where they ate a photo will jog their memory.
Lisa C (August 09, 2003)
Hello Vasilis!! xxx
Can U Help?
Vasilis B (August 08, 2003)
I'm one of the waiters in Fanari and i'd like to know your opinion about the restaurant
Can U Help?
Vasilis B (August 08, 2003)
I'd like to know about the service in this restaurant.
Decorus (August 03, 2003)
We went here on the first night, we were all really hungry.
It seemed like a good place to me.

Food was nice, some of the portions were too small, others too big. Service was quite good too.


| | |
| --- | --- |
| Search for Fanari in all of JustZante & the Messageboard | |
More Restaurants in Laganas...

Akropolis Restaurant | Albatros | Apollon | Avanti | Big Boys | Blue Sea | Blue Waves | Bocca BBQ | Bon Appetit | Bonanza | Caretta Caretta | Chevys | Cicero | Country | Cozy Corner | Delicious | Demetra Taverna | Favela | Georges Place | Giannis | Greek Islands Restaurant | Horizon | Ionian Sea | Island | KFC/Pizza Hut | Koralli | Kostas Taverna | L Frateli | La Marinara | Mamis Pizza | Marabou | McDonalds | Med Version | Medouli | Melons | Michaels Place | Midos | Mouria | Mr Dallas | Notes Taverna | Olympic Flame | Orient | Paradise | Peri Heaven | Pierros | Pythari Taverna | Robin Hood | Sarakina | Seaside | Sirocco | Sizzlebang Grill | Stasantas | Steakhouse | Sunset | Taj Mahal | Tangail | Tasos Place | Tasos Restaurant | Toad in the Hole | Wok Chinese | Zakynthos | Zandos |