Zante Beaches

Laganas Reviews
---
Zakynthos Guide
---
Local Directory
---
WalkAbout

Street View Style Tours
---
Zante Maps
---
Laganas Taxis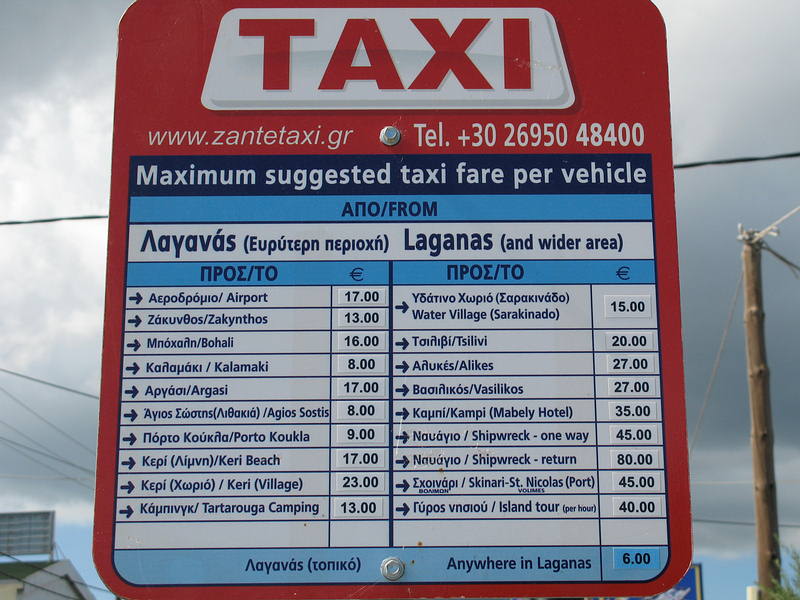 ---
Laganas Buses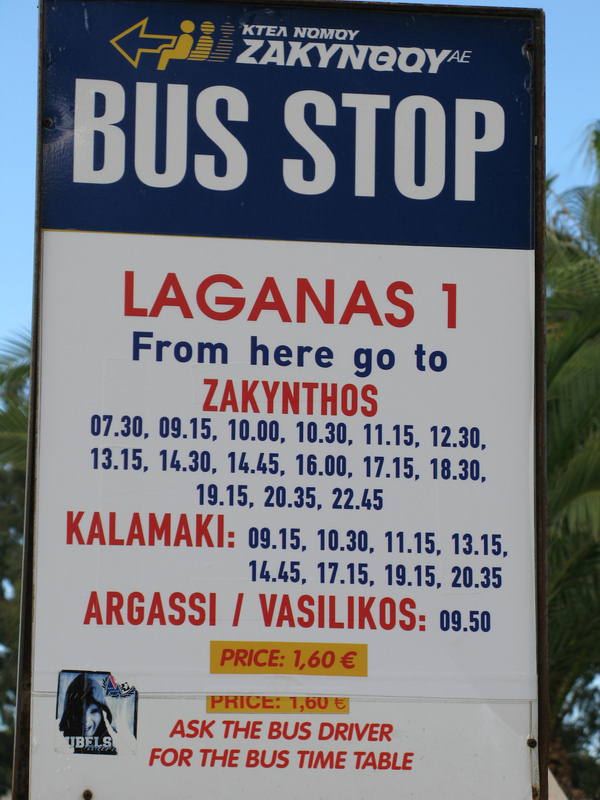 ---

L Frateli

(Restaurants in Laganas)

10/10
Anita W

This restaurant is no longer from the family how stayt here for so many yaers.You can find them now a litle bit ferder away on the beach where the started last year a new place its cold The Horizon.The food is very good and the staff great.Whe had a lovely thime and see Giannis and his family next year again

Fili sou xx
10/10
Kevin M

this has to be the best place for food and entertainment, they love children and go out of their way to make you feel comfortable and welcome, great food and prices too.
10/10
Kirsty F

The best restaurant in laganas!! We went here three times on the holiday and each night we had a really good meal. The greek dancing is a laugh to watch and everyone there is really friendly. Were definately coming back. See you all soon.
Seamus

We went here for dinner twice on our holiday. The food was excellent both times. Myself and my wife had chicken rigatoni which was just beautiful. At around 9pm each night, two of the waiters start dancing energetically. They dance along a line of fire. Afterwards they get everybody up to dance. We had an excellent time. It was great value for money.
Lisa A

this restaurant was definitely the best in Zante!!! the food was absolutely gorgeous and the staff were amazing! we went there quite a few times and tried alot of different meals which were all really nice. never got up and danced but it was great to watch - going back again this year and we cant wait, we'll definitely be going back there to suck a few shlongs!!!!! bring it on!!! i bagged a very young waiter just hoping he was old enough, ha ( ali ) and i seduced yannis ( lisa ). ha ha just joking................................ saving that for July!!!
Nicola D

Best restaurant in Laganas!!!

Excellent service, food and value for money.

All staff extremely friendly and welcoming, especially Yiannis who gave us a free bottle of wine on our last night also!

Brilliant beach view and authentic Greek food and dancing. Would recommend to anyone!
Jillian S

Dont go to Laganas without visiting L Frateli! Emilios and Yiannis are the nicest Greeks on the whole island (so if you go there say hi from their Scottish babes!!) Theyll teach you to Greek dance round a fire and make some of the best cocktails on the island too!!! You'll not feel more welcome anywhere else. A definate 20/10 for everything!!
Pernilla T
It is nothing like L Frateli. The service, the view, the greekdancing and the delicuios food.
If you are in Lagana you haave to visit L Fratelli.
The best service from Emilios, Yiannis and Tom ;)
Lynda
everything was perfect.the food was lekker (nice) the prices low and the service was amazing from the waiters:tom,emillios and yiannis the pr.they also could speak duts.at 21:45 they give a big show of greek dancing on fire.i suggest you sould go in this restaurant.it's amazing.see you soon zakynthos and L fratelli.
Joyce
This is really a great restaurant. Beautiful location, great food and always happiness because of Tom and Emilios, the waiters. They are always friendly and have a laugh with us. They both speek Dutch very well, like: lekker lekker, zeker weten en dankjewel.
Keep on going.
N
Only went here during the day a few times for the lovely breakfasts so cannot comment on the evening meals, good service and its nice to eat breakfast with a sea view!! Fantastic for chilling out
Claire
The food here was lovely. If you go, aim to go just before 10 because thats when the blokes do some greek dancing in the fire. They weren't too happy when a lad started smashing plates though (I found it funny!!!).
Esther
we loved the service, en the food was excellent! The prices were average. PR men Emelio was very kind,and knew allmost every custumer that ate there one time. The terras was allways full. And we even got some cookies with our coffee for free,....compered with other restaurants.
Sigbritt O
Waht a lot of pastas.
Barbara R
Nice restaurant on the beach. We were given a free half litre of red wine which was quite pleasant. I had chicken in a mushroom sauce with rice veg and chips, it was very nice, the pizza was also nice. The greek dancing consisted of a 15 year old and a 50+ but was amusing. The bill came to about 40 euros which was very reasonable and I would recommend giving it a try!
Liz W
Absolutely fabulous restaurant, food best on Island, good value for money and plenty of it. Staff brilliant will definitely be back. Made our holiday.
Heloise T
came here last year, and have just got back from a 3 week holiday in zante. this resteraunt is amazingly cheap and the food is always properly cooked. the service is brilliant and the staff are very very sweet and helpful. we love you yannis, bill, amillious, and dennis. see you next year for certain! x
Heloise T
YAY!!!!! 39 days to go bint!!!! I cant wait to see Am,Den and Ton!!!! 'I am VERY happy to see you', 'bar resteraunt market bar resteraunt market bar resteraunt.....' heheheh
Isabelle B
Hello all! I just wanted to say that this is THE best restaurant on island, the wine is good, the service is good, and the view is one in a million. They also do a wicked swordfish. We'll (me and Ella) will be back for three weeks and we'll be heading to you every night! See you soon, lots of love Iz xxxx
Heloise T
raaaaaaaaaaaaaaaaaaaaaaaaaa! yiangos is brilliant! the people are lovely! amillious, dennis, and tony! i love you and miss you all! my sister isabelle and i are back on july the 26th so we will definitely be back!!!!!!! i miss you so much! i'll see you soon! xx p.s the food is great!
| | |
| --- | --- |
| Search for L Frateli in all of JustZante & the Messageboard | |
More Restaurants in Laganas...

Akropolis Restaurant | Albatros | Apollon | Avanti | Big Boys | Blue Sea | Blue Waves | Bocca BBQ | Bon Appetit | Bonanza | Caretta Caretta | Chevys | Cicero | Country | Cozy Corner | Delicious | Demetra Taverna | Favela | Georges Place | Giannis | Greek Islands Restaurant | Horizon | Ionian Sea | Island | KFC/Pizza Hut | Koralli | Kostas Taverna | L Frateli | La Marinara | Mamis Pizza | Marabou | McDonalds | Med Version | Medouli | Melons | Michaels Place | Midos | Mouria | Mr Dallas | Notes Taverna | Olympic Flame | Orient | Paradise | Peri Heaven | Pierros | Pythari Taverna | Robin Hood | Sarakina | Seaside | Sirocco | Sizzlebang Grill | Stasantas | Steakhouse | Sunset | Taj Mahal | Tangail | Tasos Place | Tasos Restaurant | Toad in the Hole | Wok Chinese | Zakynthos | Zandos |