Zante Beaches

Laganas Reviews
---
Zakynthos Guide
---
Local Directory
---
WalkAbout

Street View Style Tours
---
Zante Maps
---
Laganas Taxis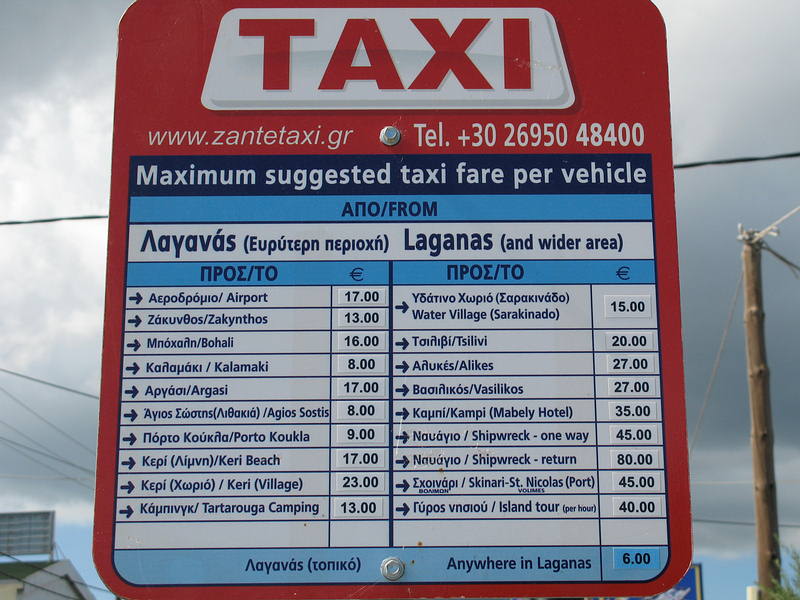 ---
Laganas Buses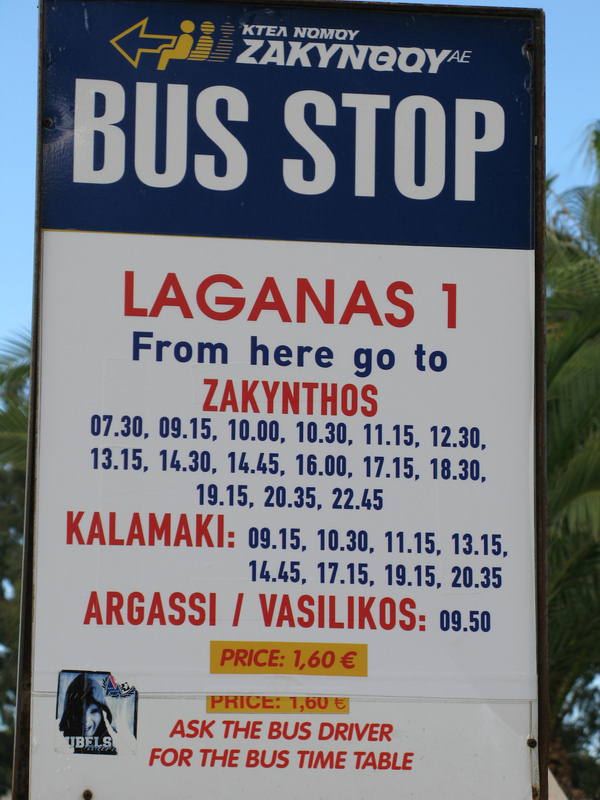 ---

+ Enlarge Map
Sarakina

(Restaurants in Laganas)

Prince P

Completely fake!!! Cold and bad food!!! Poor service!!! Rip off!!!

Dont recommend this so called restaurant to anyone .
4/10
Lyndon G

Completely fake restaurant,complete with loud live music.I can see it's appeal if you'v downed a litre of the local wine ,it is very overpriced but the food is not that bad,however there are better places in the resort.
9/10
Rose S
Lovely setting, picked up by a free bus outside our hotel,. Greek dancing was excellent and food good and varied menu. Beautiful lilting greek music while we ate our meal by 2 gentlemen which was so romantic. As soon as we were ready to go home the bus took us back to our door. Cant get much better than this. Lovely for kids too as loads of room for them to join in dancing. Highly recommended.
10/10
Simone R

the greek dancing here is very good.i liked the dancing when they had the fire that was good. you can catch a free bus to here if you are staying a bit away. the buses are bright yellow you cant miss them. we enjoyed ourselves here the staff are friendly and the food is very good aswell would recommened eating here.a great night out. i would eat here earlier than you normally would then by the time they start dancing you can watch them and you wont miss it by eating your meal-thats what we did.
6/10
Sue F

On the outskirts of Laganas. Need a car or take the free bus from Laganas. Greek dancing every night although they looked like they were just going through the motions. One of the dancers looked like Johnny Depp - yum! Food ok but not brilliant.
9/10
Steven B

staff are still as friendly as ever, greek dancers and music still 110% food not up to the usual standards got new safer buses ha ha, but overall a good night out .
Tracey S

Free transport to and from the restaurant. Unfortunately although it was reasonably priced the food was not up to scratch. The potatoes tasted like too much curry powder had been put on them and the garlic chicken that I had was not in the slightest garlicky, infact the resident animals had more to eat of it than we did. The service was good and they didn`t try to get you out of the place once you were finished.

We stayed and watched the Greek dancing, but I don`t think they really enjoyed themselves, there was hardly a smile cracked their faces all evening but the Bozouki players were great.
Donna M
Went to the Sarakina twice as we were staying in the Agnanti found the food to be excellent and was made extremely welcome by all the staff who were very friendly. The service was great, the food was brought quickly and all the dirty dishes removed as soon as we were finished. A restaurant well worth a visit at least once.
James P

This is a lovely taverna, in a very nice setting, the food is something special. The meat is so tender it melts in the mouth, the dancing is very enjoyable, but the music a bit loud. The empty plates were never left on the table, and we were never pushed to order more than we wanted, They will always cater for different needs,
Tracey R

We were taken here as a group by a couple who go to Zante quite often. We had a lovely meal but missed the Greek floor show as there was a Greek Wedding which was a lovely sight. There is free transport to & from this restaurant too!
Gordon W
Can't understand some of the comments written here, especially regarding value for money.
This is a beautiful restaurant with an excellent menu, huge portions and great entertainment all night.
Plus the free coach rides to and from the restaurant leave you free to fully enjoy yourselves.
Mandy B
We went to the Sarakina after seeing it advertised on boards around Laganas. Normally our meals came to 60 Euros (5people and a few drinks!) the meal here came to over 130 Euros with only 1 drink. It was poor quality food and service and the entertaintment was very poor too. I would not recommend this to anyone.

Lisa D
We went here and on the boards around laganas it said children catered for, we went up there with our 21mth old and there was no high chairs, no childrens menu and the playground was across the road from the restaurant. My little one end up having chips, I had meatballs and it just tasted raw the roast potatoes were in like a curry powder and the tzatiki was very peppery. I wouldn't recommend this restaurant.

Dave W
Don`t know why some people think that the Sarakina is expensive because it isn`t. The price is average for the standard of food and you get the Greek night thrown in for free. Went 4 times in May 2004 and loved it every time. The staff are all very friendly and remember you if you return. The dancers do tend to show of the girls pants a bit though so wear trousers if it bothers you.All in all a really good night out.
Louise P
Easily the best restaurant we visited. I'm a vegetarian and found most of the food over there crap but the Sarakina was lovely, we went twice and both nights were fantastic. The dancing was fun, beware of your skirt tho!
Lesley R
Food was okay, but thought it was expensive.
Lynsey K
We have now been returning to the island of Zante for 13 years and have always visited the Sarakina once if not twice on each occasion. It is a fantastic evening with greek dancing and an opportunity for you to join in if you want to. Whilst I understand the comments about the prices being a little too much I am a great believer in the saying "You get what you pay for". We have had fantastic food there everytime and the owners have now come to expect us each year and are so friendly you feel part of the family. I would definitely recommend an evening there enjoying the beautiful food, great entertainment, friendly owners and staff and not forgetting the stunning views.
Greg H
ALTHOUGH IT WAS EXPENSIVE, THERE WAS FREE TRANSPORT THERE AND BACK AND THE FOOD WAS REALLY TASTY. THE GREEK DANCERS WERE A BIT OF A NOVELTY AND THERE WAS A REALLY GOOD ATMOSPHERE.
Lisa C
Dont dance with the greek dancers if ur wearing a skirt, they will spin u around on their head, then when they put u down, they lift up ur skirt and show every one ur bum!
Alan G
food realy average at a totaly inflated price
Wesley D
We really enjoyed the place. Went there on our last night and it was well worth a visit. Food was really nice and the waiters were good, all the staff were nice in a matter of fact. They have live greek music which was a nice touch but I do have to admit it started to get a bit annoying after a while. It also has free transport from either your hotel or in town if you hail it. You cant miss it - its a "big yellow fun bus" thats what we called it anyway. Its actually a 30 year old bright yellow transit lol.
Michelle N
This restaurant is worth a visit. Got to sample some good food and greek dancing.Price was reasonable our bill came to 100 euros for four which included starter, main, dessert and two bottles of wine. As someone said there is a free bus which goes through the town regularly which is good as it would be quite a long walk.

Barbara R
Picked up the yellow bus as it passed us one evening. The restaurant is about a 5 min drive from Laganas, across the road from the remains of the Sarakina mansion. We had a walk around this before going into the restaurant, it was quite interesting and the views were very nice as the sun was setting. I would agree with thew other comments that the restaurant is overpriced and the food fairly average. I have a local dish of pork in a wine sauce, not recommended, it was covered in a mustard type sauce, not pleasant. My husband also had a local special which turned out to be a piece of battered cod covered in a tomato sauce. The dancing and the music was quite good. The bus does not start returning to Laganas until 10.30pm which could be quite a wait. The other people who travelled back down with us agreed that it was expensive and the food average, much better value for money in the main areas and better choice and standard of food

Christine M
Went August 2001. Family of 4 with 2 x 7 year olds. Not suitable for fussy eaters. Luckily my 7 year olds had already eaten, so nthing on the menu they liked, but excellent for adults looking for traditional greek cuisine. Many of the restaurants in Zante are too European. Greek dancing, including fire dancing was very good and overall a pleasant change from the European restuarants. Yes, it was more expensive, but that included the entertainment and the food was all freshly prepared and Greek - not a greek version for Europeans.
Billy
whatever you do, however drunk you are, however hungry you are do not get into the yellow bus. its everything your mother told you to avoid. you will be kidnapped and taken miles from anywhere. force fed garbage, charged a fortune and not allowed to leave until you've spent your last penny. avoid - s**te
| | |
| --- | --- |
| Search for Sarakina in all of JustZante & the Messageboard | |
More Restaurants in Laganas...

Akropolis Restaurant | Albatros | Apollon | Avanti | Big Boys | Blue Sea | Blue Waves | Bocca BBQ | Bon Appetit | Bonanza | Caretta Caretta | Chevys | Cicero | Country | Cozy Corner | Delicious | Demetra Taverna | Favela | Georges Place | Giannis | Greek Islands Restaurant | Horizon | Ionian Sea | Island | KFC/Pizza Hut | Koralli | Kostas Taverna | L Frateli | La Marinara | Mamis Pizza | Marabou | McDonalds | Med Version | Medouli | Melons | Michaels Place | Midos | Mouria | Mr Dallas | Notes Taverna | Olympic Flame | Orient | Paradise | Peri Heaven | Pierros | Pythari Taverna | Robin Hood | Sarakina | Seaside | Sirocco | Sizzlebang Grill | Stasantas | Steakhouse | Sunset | Taj Mahal | Tangail | Tasos Place | Tasos Restaurant | Toad in the Hole | Wok Chinese | Zakynthos | Zandos |