Zante Beaches

Laganas Reviews
---
Zakynthos Guide
---
Local Directory
---
WalkAbout

Street View Style Tours
---
Zante Maps
---
Laganas Taxis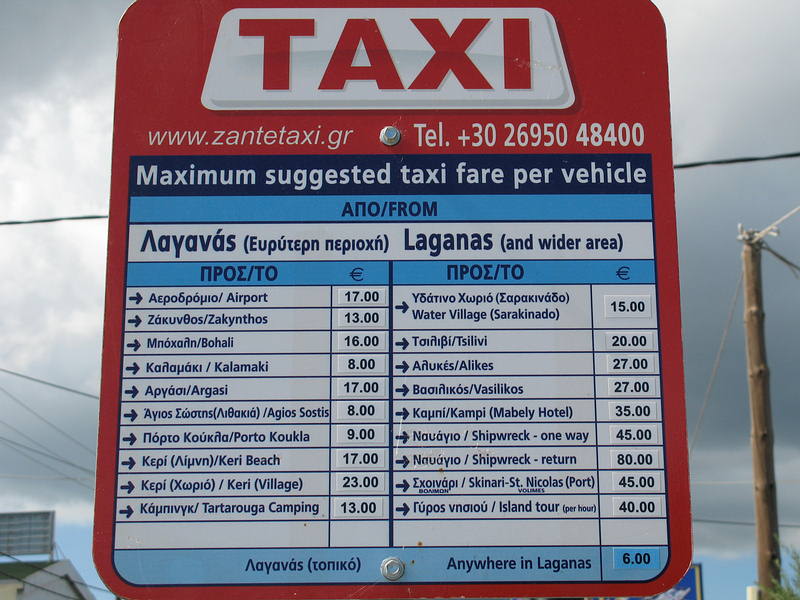 ---
Laganas Buses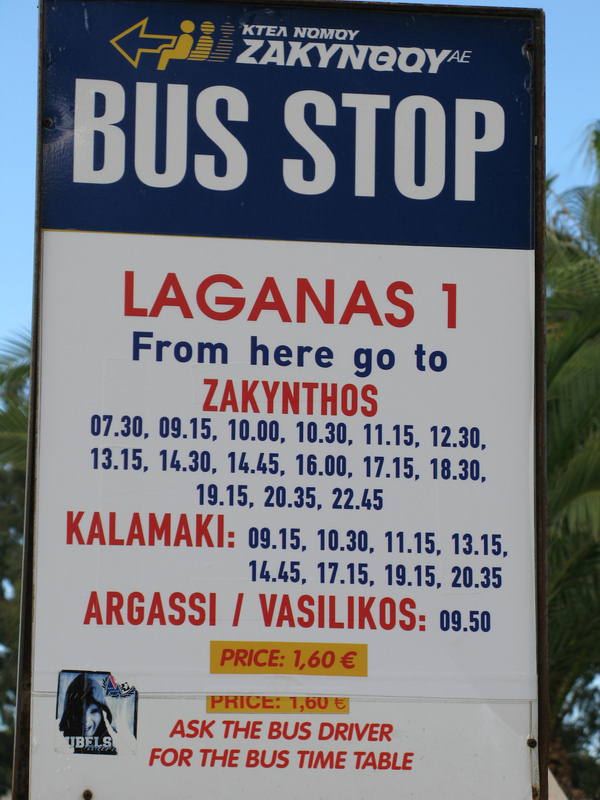 ---

+ Enlarge Map
Paradise

(Restaurants in Laganas)

Kellie W
Dennis, Niko, and dad! we miss you already :-) Best restaurant in Zante. xxxx
10/10
Soph B
The best place we visited in a week filled with many different restaurants! We ate here twice; food and service were both outstanding!
10/10
Buster G
we found this the best place to eat .staff very friendly and food exceptional
10/10
Steven B

what can i say about this place the food was the best on the island and the staff was probably the friendliest and made you feel very welcome didn't hassle you as you walk past the tables said it all about this resturant as they where always very busy and full also excellenct with kids
Jodie
hi everybody,had a great holiday once again.evryone really nice at paradise restaurant.it was great to see nicko's girlfriend jane working there again this year we missed her last year.

the food is the best on the island the staff all very friendly keep up the good work.see you all next year not you dennis though hope all goes ok for you in the army.x
Big D

best food on the island. there for three months cant beat the place
Laura B

This is a nice restaurant for a quiet meal - get the Lamb Kleftiko they bring it out on a flaming platter and it is delicious.

Don't get the garlic bread it is in fact a seeded burger bap which was not good.

The feta cheese baked with tomato and garlic sauce is to die for
Sarah D

Dennis Niko what can we say.... you were great. Made us feel welcome from our first visit to our last.. Food excellent service brilliant and only a stones throw away from the wonderful Paradise Apt where we stay. Cant wait to return next year for our reunion
Dave

This place is the best place you will eat while in ZANTE >>surperb grub a little more priced but well worth it >>KEEP UP GOOD WORK
Tamar R

Paradise is the best restaunt i've been to!!!! The food was excellent and the service was great. Especially Niko and Dennis!!I'll make sure i'll give you that picture of me and you 'dennis' And Niko when i go to laganas when im 18, you may have a chance of marrying me!! Im only 10 and i had a great time at paradise!!!! Im definately going to go back there next year!!!!!!!!!!!!!!!!!!!!!!!!!!!!!!!!!!!!

Tamar Robinson

(10 August 2006)

Emily T

me and my mam have been to lagnas twice and both times we went to paradise every night we made friends with the family, the food was amazing as well as the staff.

i was there from the 28th of may till the 5th of june and niko made me feel so at home i didnt want to go, dennis ill miss u next year when you do your national services but ill see you the year after,

niko don't forget your taking me clubbing next year so ill see you then.

hope to here from you soon

luv yas emily and elaine xx
... .

I'm sure there's a fair few who know wot u mean ! I think you'll find a lot has changed since then ! Including Nikos ! few surprises there ! and the restaurant is now a fab bar !
Lisa T
Visited Lagana in July 1999, Stayed at the Gioie De Mare, and i ate at paradise neally everynight (The one on the beach). Nikos, what can i say? what a man. i caught his eye first time he saw me and i got to know him very very well, if you know what i mean!! we had alot of fun as well. Service at the restaurant was fab. Going back there at the end of august 2006 and cant wait, laganas is such a fab place.
Eleanor B
like many others once you've visited Paradise you keep going back.

Denis on door duty is a must ,Niko doing his flirting with the young diners

my daughter has fallen in love ... she's only 7!! keep up the good work guys

the mousaka was fab, kids loved their omlettes, kleftiko is another definite.

we loved you all & hope to be back soon.

Carol R

we loved the paradise restaraunt ate there most nights of our holiday........yannis and Georgia were the perfect hosts, the last year we went there nikos had just finished his national service.....................he was a geat lad & made both our daughters holiday by a bit of flirting (they were only very young).

the food was excellent especially the kleftico and the beef stifado, the ice creams for the kids with the sparklers added a nice touch.

one of the best waiters there was Kosta who then opened the coconut bar up the high street, i would love to know how they are all doing and what they are doing now

regards

Carol
Matthew L

Very friendly in there, great food and reasonably priced. All top people who work there. Went nearly every night as we were staying opposite.

Also what a bird that works there!!!!
Diane R

James and I went a lot to Paradise in the evenings. Everyone is so friendly and pleased to see you. Service and food great. Dennis is a must at the door for a restaurant - his patter is great really made us feel welcome! Have gone to Zante two years now and will def go back to both the country and the restaurant.
Shell F

Sarah, I new Jane and Nicko very well as i visited twice last summer, they were very nice natured. taking people out to show them a good time and the best places for night life, this was part of their job to make people feel welcome and hope they will return in the future.wouldnt we all love a job like that, taking people of the opposite sex an still remain very strong together! just want to wish you all well. x x x
Jane
hi this is jane who worked at paradise the last 2 years(nt on beach)ne msgs 4 them i will pass on,i am in touch with them all the time.
... .
For those of you who know Nikos and family from Paradise Restaurant (ON THE BEACH), after many years the restaurant is no more but turning into a fantastic new bar .. X PARADISO .. for summer 2005. It is sure to be a hot spot this summer! and a definate must to check out if you are in Laganas !
... .
Carrie S
I went to laganas in june this yr (2004) and we ate at the paradise every night. The food was really good and staff very friendly indeed especially Niko. He made my holiday and it was very hard to say goodbye to him. Wish I had taken him up on his offer to stay out there a bit longer with him. Will almost certainly be going back.
Simon J
Well worth a visit. Friendly, reasonably priced, the Kleftico Flambe was fantastic.
Robbo R
if you like chips with your meals and i meen lots of chips then you will like this place . it's ok but not greek.
Lisa W
Ate here quite a few times. every time was great - really nice food, friendly waiters and very child friendly.
This is within walking distance from the Aphrodite apartments.

| | |
| --- | --- |
| Search for Paradise in all of JustZante & the Messageboard | |
More Restaurants in Laganas...

Akropolis Restaurant | Albatros | Apollon | Avanti | Big Boys | Blue Sea | Blue Waves | Bocca BBQ | Bon Appetit | Bonanza | Caretta Caretta | Chevys | Cicero | Country | Cozy Corner | Delicious | Demetra Taverna | Favela | Georges Place | Giannis | Greek Islands Restaurant | Horizon | Ionian Sea | Island | KFC/Pizza Hut | Koralli | Kostas Taverna | L Frateli | La Marinara | Mamis Pizza | Marabou | McDonalds | Med Version | Medouli | Melons | Michaels Place | Midos | Mouria | Mr Dallas | Notes Taverna | Olympic Flame | Orient | Paradise | Peri Heaven | Pierros | Pythari Taverna | Robin Hood | Sarakina | Seaside | Sirocco | Sizzlebang Grill | Stasantas | Steakhouse | Sunset | Taj Mahal | Tangail | Tasos Place | Tasos Restaurant | Toad in the Hole | Wok Chinese | Zakynthos | Zandos |