Zante Beaches

Tsilivi Reviews
---
Zakynthos Guide
---
Local Directory
---
WalkAbout

Street View Style Tours
---
Zante Maps
---
Tsilivi Taxis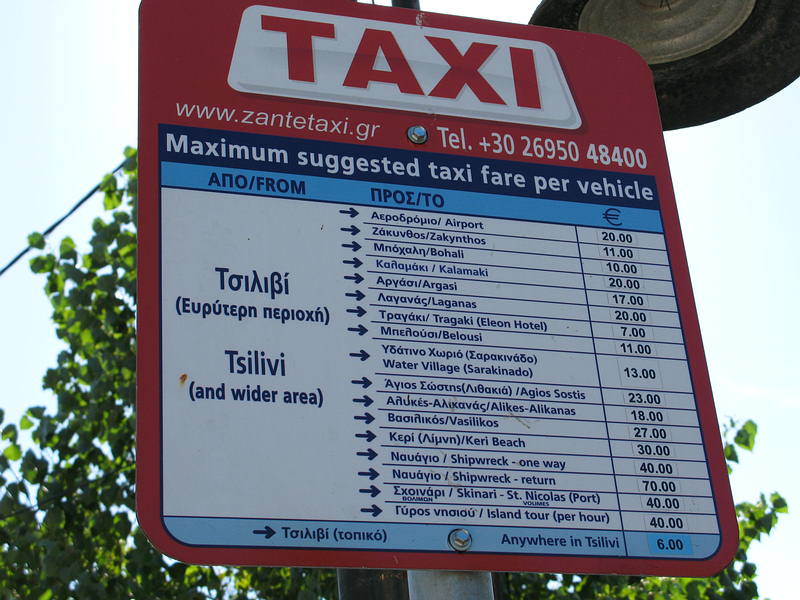 ---
Tsilivi Buses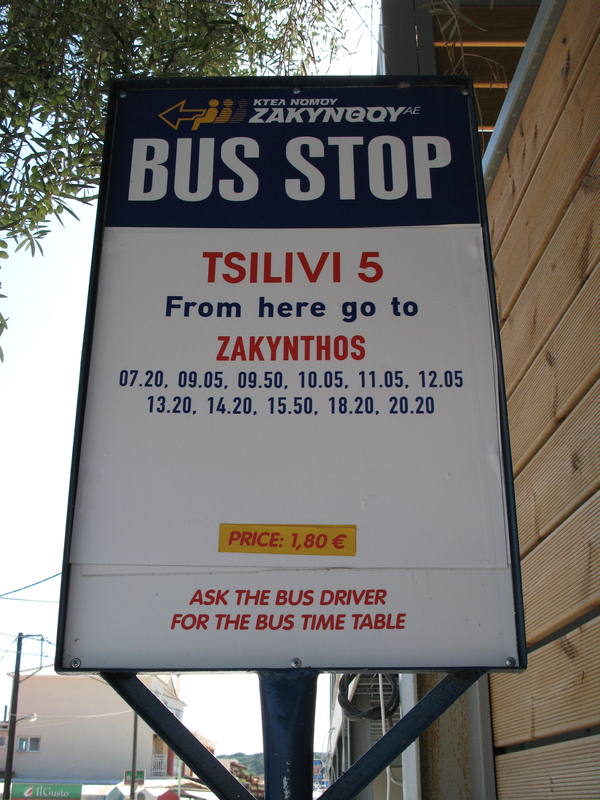 ---

Metaxi Mas

(Restaurants in Tsilivi)

Tina H (October 11, 2007)

This was one of the restaurants that we had planned to visit for our hols this year-Sept/Oct 2007; really looking forward to it. Unfortunately discovered that it has been completely shut up.
Dimitris V (September 15, 2006)

I am Greek and i stayed in Tsilivi last year with my English girlfriend,we stayed above this restaurant and ate there every single day!! The food is great and the people even nicer.

Hello guys how are you all?? Im staying in England for a while now but i will definatly come back to see you all.Tell your dad i will beat him at backgammon again soon!!..
Mark,rose,cian R (July 27, 2006)

We have had three holidays in Zakynthos and are going back on 19th August. We've become regulars at the Metaxi Mas and could not recommend it highly enough.
Linda W (June 14, 2006)

Unfortunately didn't find Metaxi Mas at start of holiday,just wish we had! Ate there lots as the food was delicious,tried various dishes and wasn't dissappointed once,only downside is the extra weight we've put on! Excellent value for money too. Andreas & Spelios great blokes,nothing too much trouble,and yes,Andreas entertained us with his guitar. When back in Tsilvi,will definitely be returning to Metaxi Mas.
Janine L (September 25, 2005)
visited Metaxi Mas (between us) four times while in tsilivi this september.Excellent food.Friendly service.Good prices.Learned more greek from Andreos.People who waited for the bill,just remember u,re on greek time.Had a different meal each time and no complaints at all.Will see you next September.Hope greece reach the world cup and play england.Bet you a meal on it,Andreos.

Bob J (July 02, 2005)
Just back from Tsilivi where we had a great holiday. Metaxi Mas stood head and shoulders above the rest of the eateries (which were all pretty good and decent value for money). We ate three times at Metaxi Mas and it was the only retaurant we went back to. On holiday I like variety, to try things that I've never tried before, so for me to return to the same restaurant even once is praise indeed. And I returned to Metaxi Mas twice! On our first visit we selected a 'variety' plate for 2 which give a little bit of several traditional Greek dishes - enough for 2 adults for about 18euros. Extensive menu with plenty for kids (and mine are particularly fussy eaters). Service is first class - the staff are attentive without being invasive; will chat with you just enough without pestering you during your meal. Well done Metaxi Mas

Peter & (October 09, 2004)
We ate at this restaurant almost every night of our holiday. If you want to eat delicious greek food in a friendly athmosphere, don't look any further, THIS is THE place to be.
Andreas and Spilios, thank you for the service and making us feel so welcome in Metaxi Mas.
Be sure to ask Andreas to play for you on his guitar, good entertainment (and lots of fun!) is garanteed!
Oh yes, and the oscar for best cook on an greek island goes to... Maria!

John M (October 05, 2004)
A very friendly restaurant that we learned was family owned and run.The brothers who served us gave excellent service.This retaurant is definitely in the top three.
Dane Y (September 07, 2004)
Only had breakfast/lunch here on the last day totally gutted typical it had by far the best brekfast i have had in any resort let alone tsilivi massive portions i had a look on the main menu as well it looked superb with lots of differnt stuff to other places i was almost next door to this place as well staying at the park but we will be back next year and plan on making this our first stop.
Ina K (August 03, 2004)
Although we stayed near the Utopia Bar we walked down to Metaxi Mas every evening after we had tried once some of the excellent dishes served there. The portions are really big and the hospitality of the familiy who runs the taverna is simply overwhelming.
Liz W (August 03, 2004)
If you are looking for a traditional Greek taverna METAXI MAS is definitely the place to go. It has a wide ranging menu which is both good in value and taste. It also has very obliging and friendly staff. I wouldn't hesitate to recommend Metaxi Mas to anybody.
Liz W (July 28, 2004)
METAXI MAS is maybe the last traditional Greek taverna in Tsilivi. Every meal we tried was excellent, especially the fresh sea bream with lemon sauce!The waiters are very friendly and we enjoyed every single evening there.
Ian R (July 27, 2004)
The food was perfect. I had fresh sea bream and my wife seftalia and
both were really nice. (They offer houmous with bread).YIA MAS!!!
Katrina M (July 16, 2004)
If you want good Paella, I would say go to Spain! The food we had at Metaxi Mas was delicious and the service was great, really friendly. I had the Pork Slouvaki and I think it was the best I ate on my holiday. I think there is a problem with eating some seafood (mussells, prawns)as it is not caught locally and is imported frozen, so I would probably not bother with it and stick to the meats and cheeses.

Danielle (July 14, 2004)
THEY MIGHT HAVE JUST HAD A BAD DAY BUT THE FOOD WE HAD WERE WAS DISGUSTING. I USUALLY DON COMPLAIN ABOUT ANYTHING BUT I HAD TO HERE. I HAD PIELLA FOR MY MAIN AND IT WAS DISGUSTING. THE RICE WASN'T COOKED, IT WAS BROWN!!!! AND TASTED LIKE A CHEAP CURRY, NOT HOW PIELLA SHOULD BE AS I'M SURE YOU KNOW. MY PARTNERS CHICKEN IN WHITE WINE LOOKED AND TASTED LIKE BOIL IN THE BAG AND CAME WITH THE SAME UNDER COOKED RICE. IT MIGHT HAVE BEEN A BAD DAY THOUGH LOOKING AT ALL THE GOOD COMMENTS. AVOID THE PIELLA!!! IF YOU DO GO LOOK OUT FOR A LITTLE PREGNANT CAT THAT WAS STARVING. GIVE HER SOME FOOD. NOT PIELLA THOUGH COS SHE WONT EAT IT EITHER! HAVE A GREAT TIME.

Mark S (July 05, 2004)
Andreas, Spiros and Ismene made our holiday so memroble. The food is beyond belief and is sex for any ones taste buds, simply the best.
We stayed in the Pedros hotel and this was the first place we meet on the way into town, after trying two others we knew what a find this place was and stayed here the remaining 12 days.
Gary E (May 25, 2004)
This place is well worth the walk to the other end of town peppered steak was a dream, Very nice people as well
Lsley W (April 24, 2004)
HEY!!! Andreas we are coming back in May 11th. I missed your mammas'
cooking... I ll see you then... (my sister keeps asking me about you)
Andy L (April 24, 2004)
Simply the best. Every time I go there I get the best food in Greece.
I also travel for busines in winter time so I spend the most of my
evenings at METAXI MAS. Thank you guys... See you soon!!!
Famke J (August 26, 2003)
Good food, good prices! What else can we say? Oh yes! We absolutelly fell in love with the waiters!! We will come back as soon as possible!
Love to all the staff of Metaxi Mas...

Steve C (August 24, 2003)
Really nice and the food was great we had Lamb Kleftico and it was superb
Mr T (August 15, 2003)
Nice food and atmosphere, just a shame we had to wait over half an hour for our bill. I asked for it twice, and then actually went to grab it, and it hadn't even been written up properly yet, 10 minutes later, and the tip has been put back in my pocket !
If you do go in there, try the prawns, they were massive !
Peter N (August 02, 2003)
Hmmmmmm...ok maybe they were having an off night but it was only the live entertainment in the shape of Phil from near Rochdale and his guitar that saved an otherwise disappointing evening. Party of 6 only one of whom said his meal was "nice"
M B (July 23, 2003)

The food was very nice and well priced. The staff are really friendly and the greek music nights are excellent! Hello to Andreas and Spirios! C U again soon!

From Makayla

Corinna P (July 02, 2003)
This is a true find. The food was delicious and well priced. The Greek musicians were great, they went round to each table several times to serenade people, and later in the night sat down with us and played/sang while we played the maracas which the waiter had brought over! It's at one end of the Tsilivi strip heading back toward Zakynthos town, but well worth heading up that way.
| | |
| --- | --- |
| Search for Metaxi Mas in all of JustZante & the Messageboard | |
More Restaurants in Tsilivi...

Alkis Place | Apollon | Aris Taverna | Asian Feast | Athena | Avgoustis | Balcony | Benikos | Bianco e Rosso | Boomerang Beach Bar | Cafe Romanza | Calypso | Chinese Beijing | Contessina | Courser | Demaras | Dionisios Grill | Dionysos | Drosia | Edem | Family | Giorgios | Golden Fish | Greek Obelix | Greek Taste Souvlaki | Gyroland | Halfway House | Ideal | Il Fatto | Il Gusto | Kolovos Grill House | Koukos | Lamai Restaurant | Limanaki | Local Grill | Majestic | Marios Grill | Menir | Miami Beach Bar | Micriacropoli | Moby Dick | Mythos Grill House | Olive Garden | Olive Tree | Pieros | Popeyes | Premier | Romios | Salt and Pepper | Squid and Octopus | Stamnes | Subway | Sweet Revenge | Sweet Taste | The Brothers | The Med | Trenta Nova | Tsilivino | Valantinas Castle | Wine and Roses | Yum Yum | Zorbas |