Zante Beaches

Argassi Reviews
---
Zakynthos Guide
---
Local Directory
---
WalkAbout

Street View Style Tours
---
Zante Maps
---
Argassi Taxis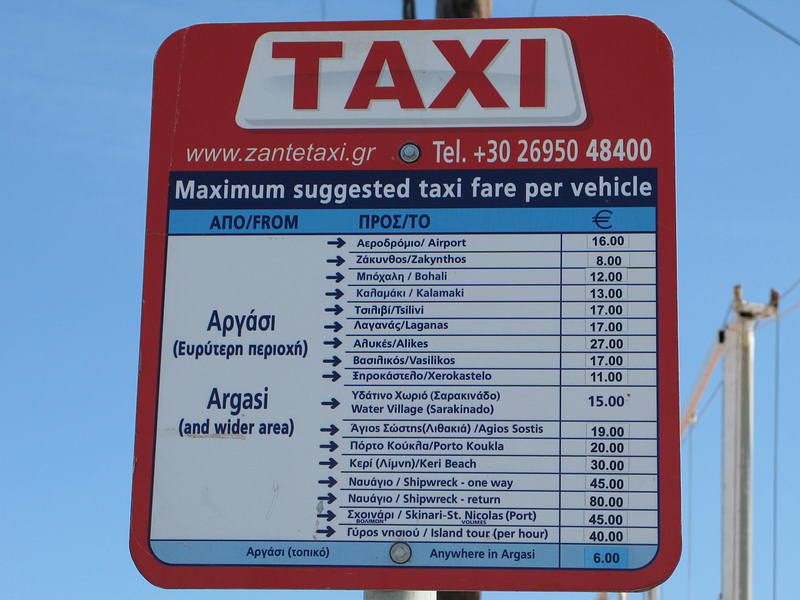 ---
Argassi Buses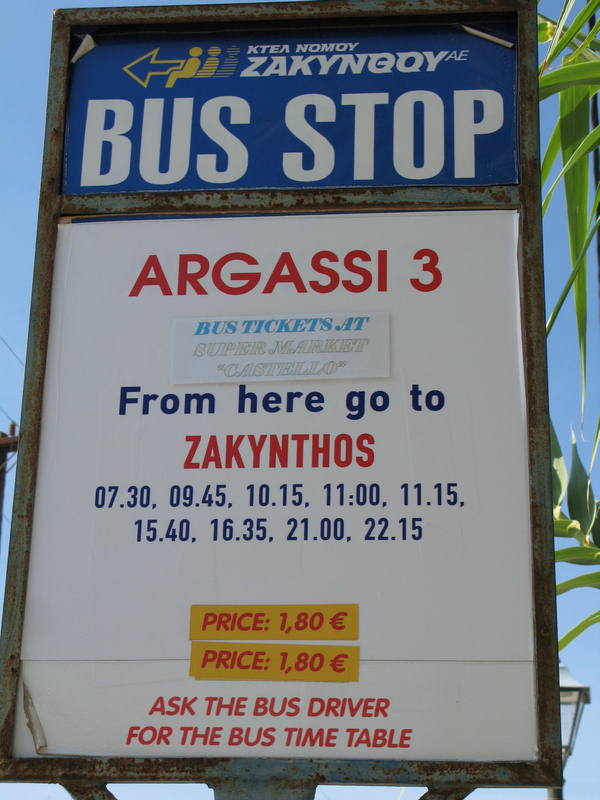 ---

Castaways

(Restaurants in Argassi)

10/10
Martin D (April 29, 2012)
hi peter and nikos food is excellent that why you should always be bussy see you this year in august
10/10
Richard M (September 19, 2011)
HI GREAT FOOD WE WILL BE BACK FROM RICH LISA AND FAMILY BRIGHTON
6/10
Dave R (August 18, 2010)

Quite good but huge portions of chips and rice which is a little off-putting. However, my main meal of a spicy tortilla wrap was very good indeed. Starters are big too so watch what you order.
10/10
Emelie P (August 19, 2009)

Hey Stuart,Ilias,pete(?), the owner/manager and everyone at Castaways!

We are back in Sweden now and it sucks, rain and cold brrr...We had a really good time in Argassi, you were very friendly and you had niiiice food at Castaways

We really want to come back NOW!! But maybe next summer...

Here is the pictures that we promise you to add here, keep up the good work!

Kiss,love and Hugs //

Twiiins
10/10
Gavin S (August 21, 2008)
best food ever.

hey nick watch out for the red backs !!!!!!!!,wish we was back in zante,

casterway is the only place to eat
10/10
Darren M (August 18, 2008)
Again had fantastic food we also succumed to the sunday lunch in our first week!! fantastic!!,as said in other comments stuart is a top lad ! not pushy very friendly and always chatty wether your eating there or not,we went 4+ times over our hols and would reccomend it time and time again!

10/10
Ian F (August 16, 2008)

This was without doubt our best meal experience on our holiday in Argassi.

Stuart 'on the door' was not pushy and just explained what was available and the fact that this restaurant had been awarded recognition for its food. The ingredients were fresh, the portions satisfying even for the hungriest eater and the waiting staff were professional but fun.

The location on a rooftop under palm umbrellas made it a pleasant place, catching any gentle breezes on hot evenings.

I am ashamed to say that on one occasion I succumbed to the Sunday roast starting with home made tomatoe soup, a fabulous chicken with all the trimmings in a delicious gravy, fabulous and cooked by a British Chef!! The Greek based meals were great too. I tried the voscopus ( probably spelt wrong) which is a slow cooked beef in red wine. The other pleasant change was the offer of mash or roast potatoes instead of chips.

The attitude contrasts with Doubles restaurant next door but one where you are accosted on a nightly basis in a really intrusive and annoying manner. We refused every time and on 13th August after refusing again were told by a very stroppy member of staff not to come back to Greece! So Brits not welcome there! Anyway, with Castaways available, why go elsewhere.

10/10
Malcolm G (August 11, 2008)
Have to agree with all positive comments. Restaurant offers a loyalty scheme of dine on four occasions, and get 20% discount on main meal on fifth visit. All food fantastic, we sampled lamb, thai curry, salads, sunday lunch. Thanks stuart and gang
10/10
Becky S (August 08, 2008)

Castaways was deffinately the best meal we had in Argassi and the whole of Zante in fact!

The PR on the door was great and the chef was fab too we had a nice chat with them after the meal!

The portions were proper sizes and we didn't leave there hungry in fact it was so nice Nick said he would happily attempt another plate full even if it made him sick (he didn't thank goodness!)

Thanks for a fab meal and great night..gutted we didn't go in there till the last day as we would have made quite a few trips to eat there!

We highly recommend this place!

Becky and Nick
10/10
Karen J (July 13, 2008)

This was the first restaurant we went to on arrival in Argassi and must say it was our favourite. The biggest choice of food from all the restaurants we went to, great service and great food. Highly recommended.
10/10
Vicky W (June 21, 2008)

My favourite restaurant in Argassi! Went there a couple of times during our week, unlike all the other restaurants the PR guy didnt make you feel like you had to go in! Tried the greek mezze starter for two, gave a great lil taster of greek food, and also had the traditional zakinthos chicken, loved it!! Amazing cocktails too!
10/10
Claire W (June 21, 2008)

probably the best restaurant in argasi!!!! me and my fiance went there 4 time while we were away! its great there is a great mixture of greek cuisine and english food! if u visit you have 2 try the flaming fajitas there so yummy all the staff are so friendly! its definatly the best restaurant in Argassi!!! love it!
10/10
Jon E (June 21, 2008)

Our daughters favourite restuarants in argassi!!(probably because she loves stuart!!)

and the food is great and very reasonably priced, this is one of the best places yo eat in argassi if you want a great mixture of english and greek foods done very very well!!

8 weeks time this will be the first place we visit!!
6/10
Phillip R (May 30, 2008)

Hi to stuart best PR in argassi nice friendly the roast catapiller is real good we were in argassi this last week (last wek in may) and food was good stu was a laugh recomend castaways to any one. see you again stu

Phillip and Sarah
Helen B (October 22, 2007)

We never made it in this restaurant but sorry to have missed it. Hi to the guy who we chatted to several evenings over the last couple of weeks. Will certainly visit when we return. All reports were good

10/10
Vicki G (September 25, 2007)

Hi to all of my fab castaways team mates!

It was a fantastic summer working over there with all of you! Back in the not so sunny wales now which is slightly on the depressing side!!

Hope your all still working hard & keeping the restaurant going!!

For any one on holiday who is looking for somewhere great to eat, then try castaways!! Its got over 180 dishes on the menu (i had to learn that being a waitress there myself!) & the food really is great & its fab if your eating on a budget to save more money for drinking!! (See soc in the factory next door for some seriously strong cocktails!!) But, make sure you try some of the greek food because it really is lovely, especailly the zakynthian roast lamb & the pastichatha!! The staff & great too, especailly my best friend kate aka Tiger & the sexy Illias!

So big hugs to you all out there! Hope you all keeping on top of those lovely tans & not staying in Artemis too late in the morning! I think its fair to say i have lost my tan already! Hi to pete, georgia, & the rest of the family! & a big hi to mama - hope you still keeping all those kitchen boys in line!!

Love you all & miss you all heaps!!

Big kisses

Vicki & Danny xxx

10/10
Gary D (September 24, 2007)

Hello Castaway crew

Just a quick message to say how amazing your place was.....10/10

On the doors Stuart is not like the rest of the other shouting, clapping of hands type of guy that you will find in Argasi. Really nice guy to talk to.

Once your in your greeted with smiles all round. Waiter/Waitresses are extremely friendly towards all, have a laugh and joke with you and make you feel at home.

BIG pat on the backs of the chefs, we didn't have one bad meal the many times we where there!!!

The missus is missing the Chicken Mushroom pie already, and I'm missing Makin' Me Own Stir Fry!!!

Thanks to you all for our best meals and service of our two week stay.

Missing you

Gary & Ashleigh (Liverpool)

10/10
Ashley B (September 23, 2007)

Hello To all at Castaways,,,,, stu man we miss the place only back since friday and ive been craving for the firecracker miss argassi like mad please tell all at factory, rossies and cast aways we said hello from Dublin.... hope to see you all next year..... thumbs up stu.............

Ashley , karl , Mehlinda , Leigha , Ger and laura.
10/10
Jon E (September 14, 2007)

Great Restuarant, Great Meals, Great Staff (stuart your a top guy!!)

What more can I say!!
10/10
Louise E (September 12, 2007)
Great restaurant we ate there most nights, very friendly waitresses a credit to the restuarant, and Great food. And finally Stuart the best PR in argassi real nice guy amd genuinely makes you want to go in the restuarant and his daughter is beautiful (not the one in the picture thats our little monkey!!)

First meal again next year back in castaways!! See you next year Stuart guess were chloes coming for her first meal!!

To See stuart!!
10/10
Louise H (September 12, 2007)

Visited castaways back in June.

Simple but scrumptious! and excellent service, staff are extrememyl friendly.

Had Melon and Souvlaki pork to start. Beef stifado and moussaka main!

The Moussaka was absolutely gorgeous and strongly recommended!

Lou and Lee
10/10
Seth H (September 10, 2007)
castaways was the best restaurant in the centre of argassi by a country mile. staff could not be more friendly and the food was top notch. only downer was that we never ate there until halfway through our second week(and spent the rest of the time recommending it to eveyone we met). one tip would be to starve yourself all day as the portions are so generous they've almost got snow on the top! best food, best wine( chablis under 25e a bottle), best people. try the pastichatha, it's first class. cheers.

10/10
Tom H (September 10, 2007)

Myself and my girlfriend ate here most nights, the staff made the visits so worthwhile and the food gives irish restaurants a run for their money and for so much cheaper. Thanks to the staff, you guys made our evenings out so good, and thanks to the chef's, Ive never enjoyed food so much!!!! fajitas were amazing and the greek lamb was unbelievable!!!!! top notch restaurant that wouldnt be out of place charging 30€ for a main course, Thanks Castaways!!!!!!!!!!
10/10
Anne P (September 08, 2007)

this is us still crying cos we arn't there anymore. had a fab fortnight with u all, food was great u must have the best chefs in zante chris, jon and ent ha ha . the choice of food was amazing and the flaming fahitas were spectacular. love to all the staff who made it a special holiday, kate,sarah ,vikki ,lauren ,stuart and socrates

hope to see u all again love from anne, chris holly and ben xx

p.s thanks to pete and family as well.
9/10
Annmarie B (August 31, 2007)
We ate at Castaways on our last night and found it to be really good both the food and the service. Menus had a bit more variety with the kids having there own special menu.Would definatley recommend it.
| | |
| --- | --- |
| Search for Castaways in all of JustZante & the Messageboard | |
More Restaurants in Argassi...

24-7 | After Creperie | Athina | Blue Blue | Dionysos | Double | Edem | Elena | Erato | Ethnic | Flocas Cafe | Granada | Green Frog | Gusto | Gyropolis | Ilision | La Dolca Vita | Palmyra Restaurant | Palos de Moguer | Papillon | Peppermint | Piccadilly | Poldos Place | Portokali | Poseidon | Rubys | Sala Ristorante | Simply Greek | Snack Academy | Stars | Street Bakery Cafe | Target Bar Taverna | Three Brothers | Yamas Tapas Bar | Zorbas |