Zante Beaches

Laganas Reviews
---
Zakynthos Guide
---
Local Directory
---
WalkAbout

Street View Style Tours
---
Zante Maps
---
Laganas Taxis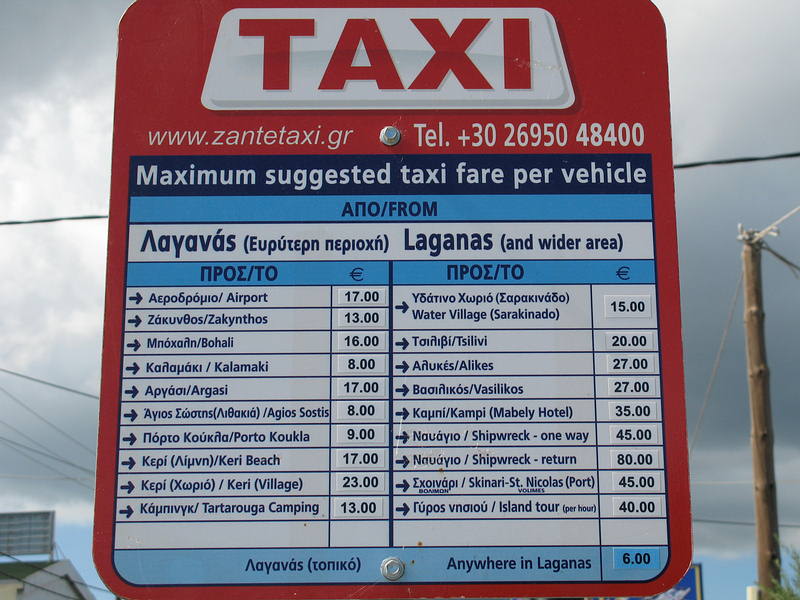 ---
Laganas Buses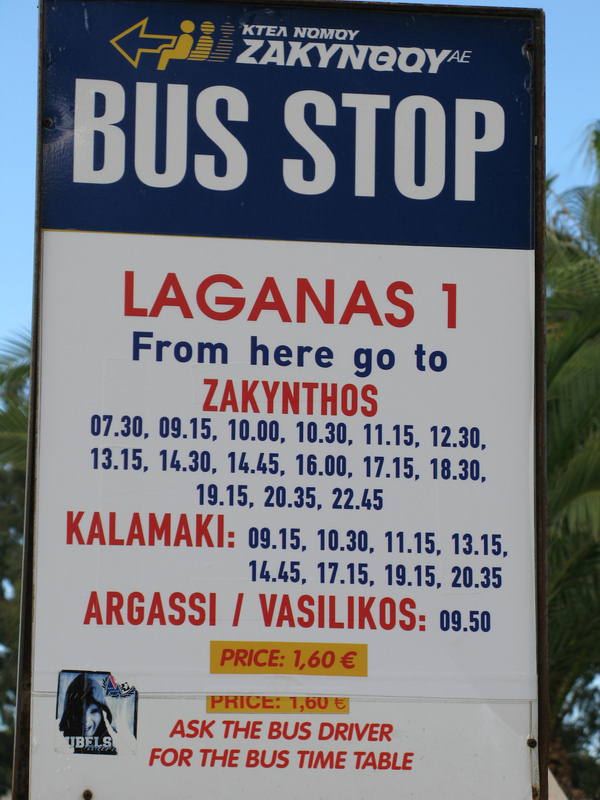 ---

+ Enlarge Map
Akropolis Restaurant

(Restaurants in Laganas)

10/10
David Y
Made the effort to find this after reading reviews well worth that extra little walk off thestrip Looks great food great very happy.
10/10
Alex B
Fantastic place to eat, in fact we eat there every night when in Zante on holiday. Angela and Spiros are warm and weloming and friendly. Nothing is too much trouble for them, not on the menu ASK....

If you go to laganas, this is the place to go, if you go to zante, this is the place to go.
10/10
Prince P

Excellent food / service
10/10
Tracy G

Excellent restaurant, food/menu, service and setting is all fantastic. We ate here 4 nights out of six, which should tell you everything you need to know. A real oasis in Laganas and definately worth the 5min walk from the strip. This really is the best restaurant in Laganas :-).
8/10
Jill O

Very nice restaurant - the steak, done medium rare and very very good and the service is also good. Clean inside and out, good parking and just off the beaten track.
10/10
Cathy C

What can I say??!! Every year I come back and am never disappointed. Extensive menu, excellent service, beautiful situation - none can be falted. If you want a true Greek restuarant in a wonderful setting, fabulous menu and friendly staff then look no further. You will try it once and not want to eat anywhere else. I witnessed a wedding this time - what a fantastic place for a reception - it was lovely.

Laganas is quiet so far this year - this restaurant isn't. That says it all!

You wont know until you try - highly recommended - its a must!!

x

10/10
Djc

If your staying in Laganas or just visiting for the evening go to this restaurant. Especially in HIGH SEASON (July/August) Spiros & Angela (owners) have live Greek Musicains that come over from Athens to entertain on the outside stage. They are excellent.

So not only do you have an excellent meal in great surrounding you have superb music as well.

ITS A MUST - GO GO GO

Wish I was there now. But we'll see you again soon.
8/10
Djc

This restaurant is lovely, Your hosts Spiros, Angela & Family are excellent. Last time there had the Sole in Champers Sauce. Now looking forwards to it again in a couple of weeks.

People who have never ventured here - "you really should make an effort to do so" you'll be sorry if you miss out on eating good food iin wonderful surrounding. Once been you will go back PROMISE.
10/10
Stu C
Probably the best restaurant in Lagana we had 3 meals here and everyone was bloody lovely its a couple of mins walk off the main street but well worth it as we found the restaurants on the main street were crap. If you stick to the beach front or the quieter strip or Akropolis you will be well happy.P.S. the fish in these places is fantastic if you like fish..............

10/10
Sharon C
Brilliant!!! The location is off the main road, but still only a 5 min stroll which we found ideal because it gets you away from the neon lights. The food was to die for and the staff very friendly. We ate at the restaurant a few nights and never had any bad meals. The price was reasonable. Fully recommended
10/10
Cathy C

5 or 10 mins at a stagger!!! Only 2 otherwise. Well worth the visit.
10/10
Alan R

Went to the Akropolis on the last evening of our holiday along with another two couples who we met during our stay. Only wish we went there sooner. Had read the reviews on this web site and decided we would pay a visit.

Food was very good, plenty of choice, staff very friendly and polite, prices very reasonable, and a wonderful setting.

Would reccomend the Akropolis to anyone.

Only thing wrong was that it was a bit of a walk from the main road.Get a taxi 6 Euro.
10/10
Paul R

This place is a must!!!!!!

Unfortunately its a bit of a walk bout 5-10mins off the main strip but well worth it! definately try the Lamb Kleftiko's They are so succelent! I could not praise this place highly enough seriously try for your self!!!!!
10/10
Cathy C
Full marks to Spiros and Angela again. The menu is comprehensive catering for all tastes and I have never had a bad meal. The staff seem to be picked for their friendliness and efficiency. It is inveriably busy yet the staff, including Angela and Spiros, always have time to stop and chat and recommend dishes. I dont bother eating anywhere else now. I have been back to Laganas on and off for the last 18 years and this is by far the best restuarant in Laganas. They also have appartments which are fantastic too. 11/10 from me!

10/10
Robert W
Hi

Just arrived back on Thursday 14 June after a month in Zante. Spiros, Angela and the family made us very welcome everytime we had a meal there which was often.

We have been going to the Akropolis for eight years now and the food and service has always been of the highest standard at very affordable prices (still not sampled all the menu).

I would recommed that all visitors to Laganas try this restaurant.........at least once.......and I am sure that it will not be the last!!

Note from Ryan...........DS OK.............Hope to see you all very soon!

Best wishes for the rest of the season

Robert, Audrey and Ryan

10/10
Ian F

One of the first tavernas to be built in Laganas and definitely still the best, thanks to the fantastic hosts Spiros and Angela. Prices are cheaper than the striip restaurants and the food is unbeatable. We ate there three times and my dream Greek meal was garlic calamari then stifado and finally yalatobouriko..A jug of wine for £2 put the bill up to a tenner! Dont miss the Akropolis for good food in a wonderful setting
10/10
Michael C

Just wanted to tell all first-timers to Laganas and everyone who has not yet been to Acropolis YOU MUST !!!!!!! The food standard is first class along with the service. There is to much on the menu to mention but having been there last year and eating there every night we did not have one bad meal, it was gorgeous. Enjoy, you wont be sorry. Can't wait to get back (next monday 21st)

Marie H
WE HAVE BEEN TO LAGANAS MANY TIMES AND HAVE SEEN THIS RESTAURANT DURING THE DAY WHEN RIDING ROUND ON SCOOTER BUT NEVER ACTUALLY BEEN. HOWEVER THIS YEAR STAYED AT SUNFLOWER APARTMENTS WHICH IS JUST OVER THE ROAD FROM THE RESTERAUNT IT WAS RECOMMEND BY " DOT " WHO LIVES OVER THERE AND WORKS IN THE "SUMMERTIME BAR"( HI DOT STEVE YIOTA BABIS !!! ) SHE RECOMMENDED THIS 4 DAYS BEFORE WE RETURNED HOME AND BOY DO WE WISH WE'D HAVE FOUND OUT SOONER !! THERES PROBABLY HARDLY ANY RESTERAUNTS WE HAVEN'T VISITED DURING THE TIMES WE'VE BEEN THERE, AND WE WILL GUARANTEE ONCE BEEN HERE YOU'D WANT TO GO EVERY NIGHT!!!! THE FOOD NO MATTER WHAT YOU HAVE IS OUT OF THIS WORLD , THE SERVICE EXCELLANT AND PRICES NO MORE THAN ANYWHERE ELSE , THERE IS NOT IN OUR OPINION ANY RESTERAUNT THAT COULD POSSIBLY BEAT THIS....PLUS THEY HAVE SO MANY CHOICES AND DIFFERENT DISHES THAN ELSEWHERE. YOU MUST GO THERE!!!!!!!!!!!!!!!!

MARIE / DAVE/ BETHANY

Ann W

Hey me and my boyfriend have just returned from an amazing holiday in Zante wish we were still there!!!

We only discovered this restaurante a few nights before we went home, and wish we had found it earlier. We had two three course meals, all of wich were fab, the staff esspecially Angela, were outsatnding too. Such a friendly place to eat, and such good value for money.

If your on the Island its defintley worth a visit!!!
Keith G

We have just returned from Zante and we ate in the Akropolis on all 14 nights.Spiros and Angela the owners and the staff were outstanding.

All the food we ate was good in particular the lamb and the Stifado and Sofrito(beef dishes) and the steaks, also the fish was good . The starters and deserts were also of a high standard.

We wish we could eat there every night of the year as this restaurant in our eyes scored 10 out 10.

We are puzzled why it is only rated 5 out of 10 as everybody we spoke to rated it as highly as us.
Robert W

Been to Zakynthos for the last eight years and have always eaten at the Akropolis, son was 2 when he first went and now at ten it is his favourite restaurant.

Spiros and Angela are always welcoming and the food is some of the best on the island.

Go once and make your own mind up, But Please Go!!!!!!

Robert, Audrey and Ryan

Edinburgh

Cathy C

This restuarant has been run by Spiros and his wife Angela for the last 14 years. If you want a taste of true Greece, then this is the place for you. The setting is beautiful and the restuarant with its palms and fountain are just perfect. Although only 100 m along a side road, you could be a million miles away from the main rush of Laganas. I have eaten there many times and have never been disappointed. If you dont understand a dish then ask - they are more than willing to explain and to guide you. If unsure of the Greek food then try the steak - you cant go wrong. You only have to see how busy the restuarant gets to realise it must be good. I'll be back next year and will be straight back to Akropolis. Restuarants come and go - this one is here to stay. Well done Spiros and Angela.

Big P

Just got back from a week away in Tsilivi. We had an excellent meal at The Akropolis - my main course swordfish steak with prawns and vegetables was especially good. The waitors were extremely friendly, and value for money, this was one of the most reasonably priced restaurants we ate at.
Rosalin B

We only discovered this restaurant in our second week, but the food and the service was great. Highly recommended.
Jay

We stayed at the Mon Repo so it was literally over the road to the akropolis. The food was excellent and you didn't get over-faced like in some places and the service was fairly quick (compared to some others) and the staff were excellent. Definitely recommended.
| | |
| --- | --- |
| Search for Akropolis Restaurant in all of JustZante & the Messageboard | |
More Restaurants in Laganas...

Akropolis Restaurant | Albatros | Apollon | Avanti | Big Boys | Blue Sea | Blue Waves | Bocca BBQ | Bon Appetit | Bonanza | Caretta Caretta | Chevys | Cicero | Country | Cozy Corner | Delicious | Demetra Taverna | Favela | Georges Place | Giannis | Greek Islands Restaurant | Horizon | Ionian Sea | Island | KFC/Pizza Hut | Koralli | Kostas Taverna | L Frateli | La Marinara | Mamis Pizza | Marabou | McDonalds | Med Version | Medouli | Melons | Michaels Place | Midos | Mouria | Mr Dallas | Notes Taverna | Olympic Flame | Orient | Paradise | Peri Heaven | Pierros | Pythari Taverna | Robin Hood | Sarakina | Seaside | Sirocco | Sizzlebang Grill | Stasantas | Steakhouse | Sunset | Taj Mahal | Tangail | Tasos Place | Tasos Restaurant | Toad in the Hole | Wok Chinese | Zakynthos | Zandos |