Zante Beaches

Kalamaki Reviews
---
Zakynthos Guide
---
Local Directory
---
WalkAbout

Street View Style Tours
---
Zante Maps
---
Kalamaki Taxis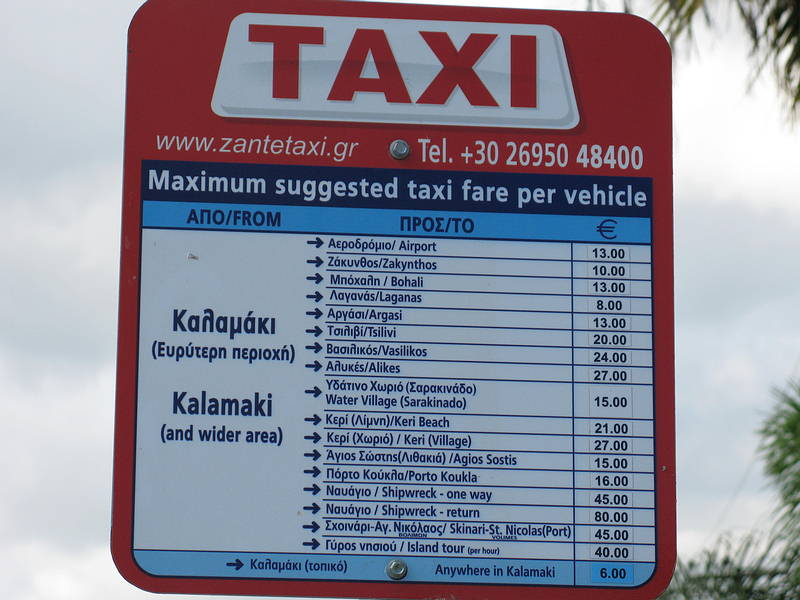 ---
Kalamaki Buses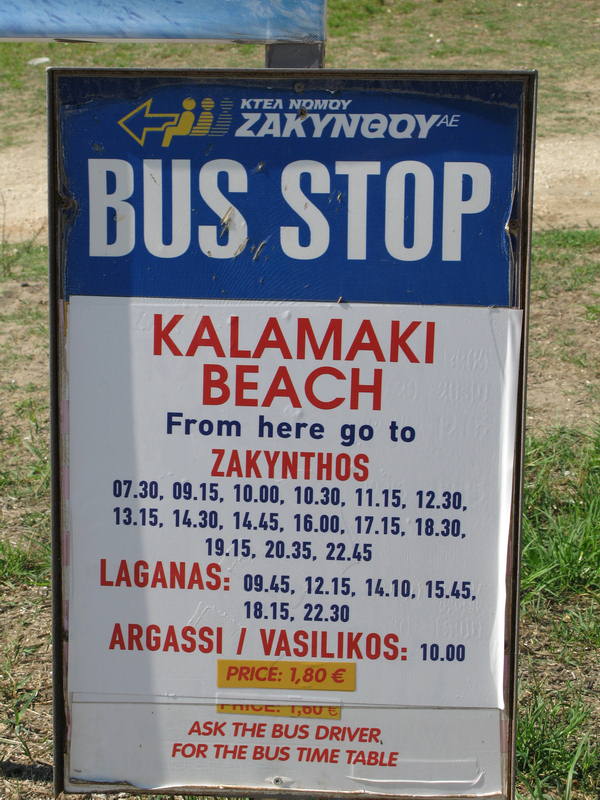 ---

Lighthouse

(Restaurants in Kalamaki)

Angie B (March 26, 2011)
Hi Veronica and Derrick, I sincerely hope you are still in Kalamaki when I come at the end of May!!!! Remember when I brought you bar towels, beer mats and big spoons??? Any requests this time? you will meet my daughter and my adorable grandson Elliott who is 4 years old. I hope you are both keeping well ans still enjoying your "beautiful island" as you always refer to it. Love Angie Bannister
10/10
Robert Q (October 18, 2010)
Sadly Veronica and Derek were not in Kalamaki due to health reasons when we arrived. Kalamaki was not the same. Lighthouse was so special and will always have fond memories. We saw Adie and durim and they are both well. Light House will still get a 10/10 score from me and always will.
10/10
Jenny B (June 15, 2010)

The Lighthouse in Kalimaki is the best restaurant that me and Ron have been to in all the years we have travelled. Veronica Derek, and their Staff were very welcoming, the food excellent and the atmosphere calming. We will be definately going back. Jenny & Ronnie (Liverpool)
10/10
John M (May 15, 2010)
Only did breakfast here once, but it was excellent

Would return
10/10
Gary B (October 16, 2009)

mmmmmmmmmm delicious what can i say best british brekkies on island was outsstanding even the evening meals ere were scrumpioucis in all up with the best cant say 2 much to recommend this place we just got back from zante on 15th oct2009 and u must go there whilst in kalamaki
10/10
Lesley S (September 28, 2009)

Mmmmmmmmmmmmm, Lighthouse omelette baguette, with the omelette "out" of the baguette please Derek lol!!! THE very best breakfast in Kalamaki, and a great place for a relaxed evening meal too. Fab to see Derek, Veronica, Edi and Durrim again, will be back for our breakfast on the 19th October, take care till then xxx
10/10
Jayne S (August 25, 2009)

Not been able to get to Kalamaki this year much to my disappointment due to unforeseen circumstances that have happened this year. Not sure whether Veronica and Derek read these reviews, but really, really hope this is not their final year and they stay another one so I may get to see them and taste their tasty food next year. Purrrllllleeeeaasse!!
10/10
Claire G (August 02, 2009)

My favourite place for breakfast in zante! Dereck and Veronica are the best hosts and the food is lovely. I would also recommend this place for friday night fish and chips (the best i have ever tasted). I will be back in 2010 and will look forward to it
10/10
Steve G (July 12, 2009)

If your going to have English food on holiday,this is the place to have it.The breakfasts are amazing,and the evening meals are equally as good.
10/10
Paul K (July 11, 2009)
honest fantastic home cooked food my fiancee ate the mixed grill lol it was absolutely massive and she really luved the homemade chicken nuggets more than anythin else really fantastic owners who you can tell take pride in there cooking and service once again hands up to the staff of the lighthouse i just wish u guys would move 2 argassi as thats were i stay mainly if u did i would eat here every night hehehehe
10/10
Lesley S (July 03, 2009)

Once again the best brekkie in Kalamaki, and the Sunday roast mmmmmmmmmmmmmmmm, better than Mums!!! Two of the nicest people in the world, thanks Veronica and Derek, see you in September. Love to Adie and Durim your excellent and hard working staff xxx
10/10
Paul K (June 18, 2009)
we usually stay in argassi but we have a few people we know in kalamaki so we ate here as a one off food was wonderfull and i mean wonderfull staff very down 2 earth and great prices as well my m8 had the mixed grill which he could not finish my other m8 had fish n chips which he rated better than harry ramsdens lol were visitin kalamaki next week wen were over in zante and shall be eating here the place is amazing thumbs up guys

10/10
Stuart D (June 16, 2009)
Fabulous food, cooked to perfection and brilliant hosts. If you want proper comfort food at a great price make sure you try this one (especially when the only hangover cure is a full English!) Thanks so much, see you next time
10/10
Paul C (January 19, 2009)

The best grub in zante was there sept 07 may 08 sept 08 and will be there again may 09 even the wife gets pancakes you will never have seen her so happy lol great service great food great people and cant wait to get my breakfast in may 09 thanks for all the great meals.
10/10
Lesley S (October 06, 2008)

Wooooooooooohooooooooooooo, THE best breakfast in Kalamaki!!!! Wonderful service and fab to see Veronica and Derek and their great staff Edi and Durim. As for the Sunday roast, words cannot describe how fantastic it was, we will be back next June for more great company and fab food
10/10
Brian L (July 17, 2008)

have known dereck and veronica for a lot of years we do not normaly eat english when we are in kalamaki. But in july on our way to zepos i noticed the lighthouse had a steak night .As i intended to have steak that night we decided to save our legs and eat in the lighthouse.HOW GLAD I AM WE DID I can honestly say it was the best T.Bone ihave had since the B.S.E SCARE cooked to perfection and searved up just as requested. When im back in september i will be looking out for the steak night .

brian and penelope
10/10
Brian S (July 04, 2008)
just returned from kalamaki ate at the lighthouse every day, derek. veronica, edi and durum are really nice people, if you want a really good english meal then eat here you wont be dissapointed, this was our 6th visit to kalamaki and used lighthouse evey year, cant praise it enough
10/10
Lesley S (June 30, 2008)

Thanks Veronica and Derek for more of your fantastic food, especially that brilliant Sunday roast, it was to die for!!! The pudding you "forced" on us was gorgeeeeeeoooouuuus too, if we've put on weight we'll know why!!!! Will be back in September, for more yummy naughties
10/10
Anna C (October 11, 2007)

Derek and Veronica,

As promised, VERY good comment,

English breakfast is the best breakfast on the island

..Been to Zante six times, and the lighthouse serves the best food.

Food is more than FAB, Service is EXCELLENT, Atmosphere is PERFECT.

Nothing is ever too much trouble with you.

A MUST TO VISIT!!!!!

See you next year,

Anna, Martin, Emma & James

x
10/10
Lesley S (October 01, 2007)

What fab food we had here

Andrew LOVED his fillet steak, the steak and onion pie was gorgeous, and as for the fish and chips, fandabidozy

The Sunday roast was to die for, sooooooo much better than my home cooked one, thanks Veronica and Derek

Look forward to seeing you both next year for more delicious home cooked food, and delightful company
8/10
Kirsty J (September 14, 2007)

Home made chips!! The best on the island!!

Can't wait to go back next year!!
10/10
Andrew H (September 14, 2007)
Derek and Veronica

Thanks again for yet more wonderful breakfasts. We didn't make it for the Sunday roast but I'm told it is up to its usual high standard.

Dear readers, the big breakfast is spot on (personal experience) and well recommended.

Hope to see you all next year. Stay well.

Andrew and Sheila xx



10/10
Kirsty M (August 17, 2007)

We Went to the Lighthouse as we were invited to a Birthday Party here. The food was very tasty. I had the Fish and Chips which they served with Salad. It was very nice to have Home-made chips!!! The Atmosphere here is very nice and the staff are excellent!!

Well Done!

See you all next year

10/10
Dot G (July 29, 2007)
Me and my husband david were in kalamaki from june 27th till 11th july and we ate at the lighthouse nearlly every day.The food was out of this world nothing was too much trouble for derrick and veronica.David is a very fussy eater and whatever he ordered derrick would cook for him just as he liked it.The sunday roast was lovely as was the toffee icecream with sauce. The breakfasts were very filling proper bacon and fried eggs and the chips were homemade not frozen. Next time we come to kalamaki we will be dining at the lighthouse again because derrick and veronica lookd after us so well and we got to no them socially to. They even made us a packed lunch for the pathetic airport at no charge.The steak and the pork chop was scrumtious too cooked just as we liked it i wish derrick veronica and all the staff there all the best and hope to see u again soon love Dave and Dot from Wales.

10/10
Lesley S (July 09, 2007)

Our first visit to this restaurant, the food was FAB, and the company excellent Thank you Veronica and crew, we will definitely be paying you several visits in September.

Andrew LOVED his fillet steak, and my pork chop was perfect
| | |
| --- | --- |
| Search for Lighthouse in all of JustZante & the Messageboard | |
More Restaurants in Kalamaki...

Ambrosia | Artemis | Buon Amici | Contessina | Dias | Escape | Essence | Fanari | Georgia | Heavens Kitchen | Hera | Kalamaki Beach Taverna | Lambros | Maharaja | Merlis Taverna | Michaelos | Milos | Olive Tree | Pandesia | Paolo | Parthenon | Poseidon | Puzzle | Rainbow Restaurant | Select | Sizzle n Grill | Stani | Tazies | Yamas | Yoyos | Yummy | Zakanthi | Zepos |