Zante Beaches

Kalamaki Reviews
---
Zakynthos Guide
---
Local Directory
---
WalkAbout

Street View Style Tours
---
Zante Maps
---
Kalamaki Taxis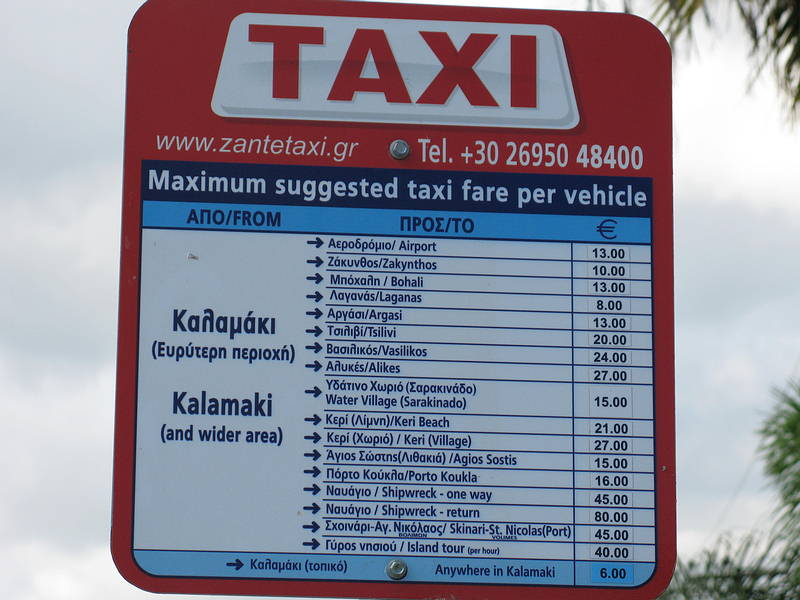 ---
Kalamaki Buses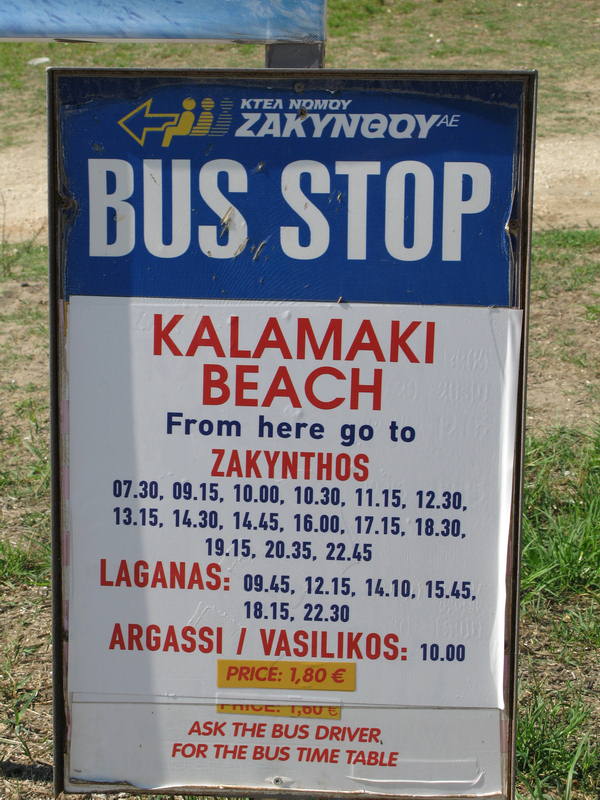 ---

+ Enlarge Map
Parthenon

(Restaurants in Kalamaki)

Can U Help?
Shirley D
Me and my son have been going to Parthenon Restaurant for 3 years now. Lefteri, Tom, Cristos (and new waiter Alex) as great as ever. We have suggested to so many people whilst on holiday to eat there and said you will come back (which they have done). The guys are great,they make you feel so special and the food is always excellent. My husband came with me and my son this year and said I can understand why you come here every night, the food is great. I recommend the Lamb Kleftico and Country Lamb. Will be back next year. WELL DONE TO YOU ALL YOU WORK SO HARD. Shirley, Geoff and Chris
10/10
Rich C
Go tis place everytime im in zante would literally go every night food amazing service amazing cant fault the place this is a must to visit
Rebecca R
Had several meals there in august and cant wait to go back next year!! yes booked up all ready. Meals and prices were fab. Service friendly!! not tried in there before last year due a disabled member of my family we stuck to were we knew but after a girly hols we now try a few more places (and also my disbaled dad no longer comes away with us). Lefteri we will be back as promised!!

10/10
Julie G

We ate in this fab restaurant 5 times while we were there. We had slouvaki, mousakka, lamb chops, kleftico, grilled chicken, chicken fillet sandwich and all were excellent. My youngest daughter always had a kids meal which was always a good size portion. It was definately the best value for money place that we ate at and nothing was too much trouble for the lovely waiters who all spoke very good english. Lefteri deserves a special mention as he is such a lovely bloke who made tulips for my daughters out of serviettes on several occasions. Tim was also really nice too. We have already booked for next year and will certainly be eating in our favourite place again. Cannot recommend highly enough. See you in August 2012.
10/10
Sue M
ate out in this place 3 times and each time we had a lovely meal , lefteri is a charmer and so are the waiters , we had a good laugh with everyone , and defo one of our fav restaurants in kalamaki ! thanks again boys !
10/10
Ted C
Along with Michaelos this is the best restaurant in Kalamaki. Ten out of 10
Rebecca R

Hi sue thanks but dont worry a freind spooke to him but hes not been interested now that iam home. But thanks anyway have a fab time xx
10/10
Craig M

On eating out we found Pathenon Restaurant was above the rest in terms of quality and service, they were very welcoming with Lefteri very welcoming. The food was really tasty and good value for money. I would recommend this to anyone visiting Kalamaki. in the near future.
10/10
Sue S
Hi Rebecca, I am going to Kalimaki and Parthenon but not until end of September, if you cant get help before then let me know if I can help.

Sue

Rebecca R

Ate here once and had amazing food in here. Sam on the door always greeted the two of us with hugs and kisses. The others looked after us in there too. If anyone is going soon can you please write back as i have a massive favour to ask you.

The only upset we had was that i wanted terayki chicken but they had run out of sauce so had to have a curry which was yummy.

i do miss Kalamaki already and ive been home 4 days xx
10/10
Pauline H
we had a great meal on the last day of our holiday, it was fantastic.terry made us feel welcome.we would recomend this restaurant to all who holiday in zante.from pauline and keith..YORKSHIRE
10/10
Maureen M
thank you the staff at the Parthenon resturant. we Linda and Maureen were made very welcome. ,and were not forced to enter the rasturant. The choice of meals were great in both english and greek. i maureen recomend the Country lamb, great . Well done the staff.
10/10
William W
just returned from 2 weeks in kalamaki and ate at the Parthenon brill food and the staff were fantastic, if you go to Kalamaki go here and go hungry
10/10
Bob F
Just back from October week in Kalamaki. Eat in Parthenon 3 times and loved it! Food was outstanding and Achilleas and his staff were helpful and friendly.

Highly recommended

10/10
Judie D
I have just returned from a lovely week in Kalamaki and have been there several times. This was the first time we had eaten at Parthenon and we were all very impressed with the service we received. Food was excellent and the staff were really friendly and very playfull and kind to my 19 months old twin girls allowing us to enjoy our food.........
10/10
Michelle M
My Husband and I stayed in Kalamaki in May this year, we went to the Parthenon on the first night, we had such a wonderful evening not only was the food great but we welcomed by all the staff, and Leftemis is just lovely! We had such a good night we went back on our last night! Fab restaurant!

10/10
Katrina P
we stayed in kalamaki in october 2009 and we ate here every night this time we went to argassi for two weeks and we travelled every other day (which costs 12 euros each way in a taxi) so we would have such a fantastic meal with fantastic staff people say it's the food that makes your meal well not here it's the staff and food that makes it each night you can have a different meal ranging from english to greek they supply high chairs for the little ones and they have a great childrens menu everything about it makes you want to go back thanks to all the staff for a fantastic time miss you all
10/10
Angie P
We ate here several times during our 2 week stay, it was FABULOUS!! Staff were friendly, and made you feel that you are the main priority even though they were very busy. Food was fantastic, even our (very) fussy kids enjoyed their meals. Angie, Andy, Dan and Bec Aug '10
10/10
Lucy W

Spent two weeks in Zante and ate at the Parthenon several times. Absolutely loved it, all the staff were really friendly and always made sure you were happy The food was really tasty and there was a lot of choice on the menu, including a variety of things for vegetarians, everything was reasonably priced. The best restaurant we went to. Missing it already.Lucy, Joey, Sal and Rob
10/10
Elaine L
The parthenon was a great place to eat, Achilles and his colleagues were very friendly and efficient. We ate there every night because the food was delicious, and the menu was extremely varied and reasonably price. we thoroughly enjoyed this dining experience.

.

Elaine and Philip

.

Lincolnshire

.

England
10/10
Pamela H
Parthenon is absolutely brilliant and the staff are extremely friendly. My kids absolutely adored Rachael and so did my husband and I. She was one in a million and so very attentive. We never had a problem with the food at all - absolutely superb! Certainly one to be visited.
10/10
Monika M

A place really WORTH going!! great food, high quality service, great atmosphere and very, very hospitable staff We felt there as a part of a Greek family....already miss the place and their special dish- burning village lamb Lots of kisses to Achilles, Rachel, Nico and Lefter, the best manager in the world Congratulations guys, you make a really good team
10/10
Tony H
Just simply one of the the best restaurant in the Greece islands, never mind Zante. Why? - because the food is as good as anywhere but the hospitality is second to none. We have been all over the islands and love them and this place is up there with the best. If in Zante - do not miss out this fabulous place Achilles, Rachael and Lefteri will look after you. A lovely experience!

10/10
Nisa B
Great restaurant! The only one our children wanted to go to and really liked. The staff was great, nice and always help full and they played with the children every time we came,. Food was great to, the only food that we really enjoyed and was satisfied with after eating. If you really want to eat a good greek meal with fun and a nice greek atmosphere....Parthenon is the restaurant for U! Lefteri our children really loved U and the other staff. Hope we'll meet again Regards from Botis Family.!!./rte/smile.gif http://www.justgreece.co.uk/rte/clap.gif http://www.justgreece.co.uk/rte/wink.gif
10/10
Fred G

we had a fantastic time we went ther 8 nights and loved it the staff are fantastic food out of this world wonderful time we willbe back
| | |
| --- | --- |
| Search for Parthenon in all of JustZante & the Messageboard | |
More Restaurants in Kalamaki...

Ambrosia | Artemis | Buon Amici | Contessina | Dias | Escape | Essence | Fanari | Georgia | Heavens Kitchen | Hera | Kalamaki Beach Taverna | Lambros | Maharaja | Merlis Taverna | Michaelos | Milos | Olive Tree | Pandesia | Paolo | Parthenon | Poseidon | Puzzle | Rainbow Restaurant | Select | Sizzle n Grill | Stani | Tazies | Yamas | Yoyos | Yummy | Zakanthi | Zepos |