Zante Beaches

Kalamaki Reviews
---
Zakynthos Guide
---
Local Directory
---
WalkAbout

Street View Style Tours
---
Zante Maps
---
Kalamaki Taxis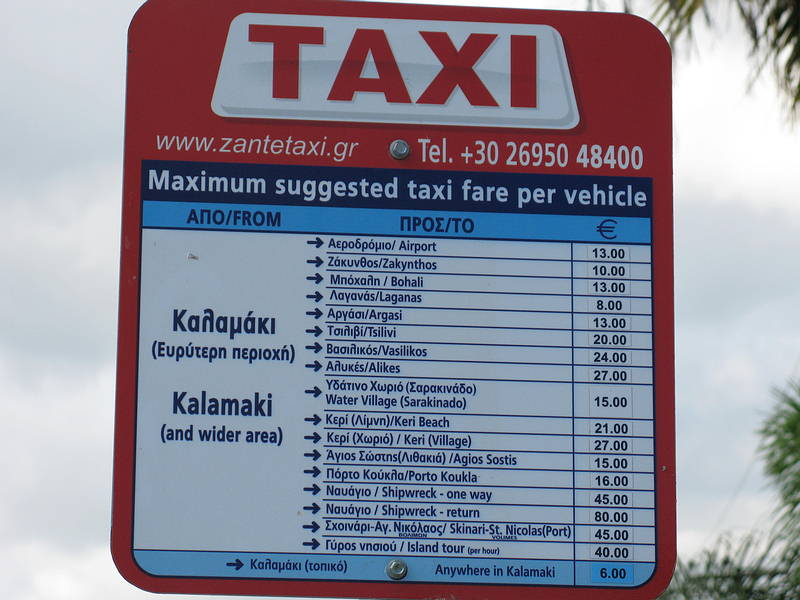 ---
Kalamaki Buses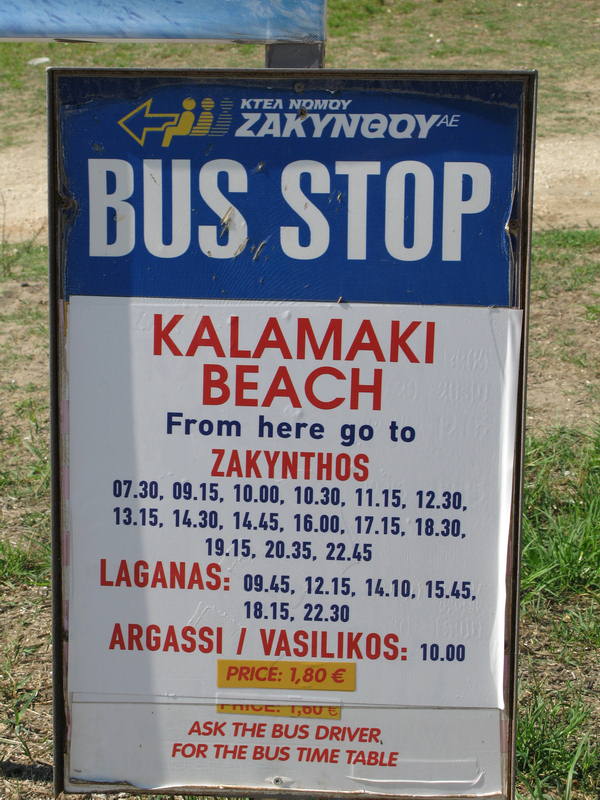 ---

+ Enlarge Map
Zepos

(Restaurants in Kalamaki)

10/10
Kerry W
Great location and food, on balance probably the best one in Kalamaki.
10/10
Di J
Lovely restaurant..great setting,but you do need to book...Worth it for the sunset :) xx
6/10
Debbie C

nice setting, husband enjoyed his meal, found mine very bland, staff attentive at start, meal brought out by woman who had obviously had bad day couldn't even crack a smile but launched a few ships. then the waiting started and didnt stop, waited for everything, tables cleared, drinks, pudding menu & bill.
Claire S

fab food , fab settin great value for money if you visit this place you visit this place you will not be dissapointed .
10/10
Andrea R

had the most gorgeous meal at this restaurant whilst holidaying in Kalamaki,stumbled across the restaurant at lunch after a trip to the beach and enjoyed it so much returned in the evening for a meal.

We had Lamb kleftika,swordfish and beef stiffado,the ice cream and homemade cheescake where to die for.wish i had found this restaurant earlier in holiday .
10/10
Brian L
thanks for making my daughters wedding so speacial the food and service was out of this world see you the end of aug thanks once again brian and penny
10/10
Helen S
Visited Kalamaki 4 times, always return to Zepos. Unbeatable food and service, lovely setting, can't fault anything. We've eaten Lamb kleftiko, bekri meze, stuffed peppers, chicken souvlaki, swordfish and many other dishes here - all have been excellent. Going back May 2010 and won't hesitate to return to Zepos.
10/10
Alan B
Without doubt this was the best restaurant we went to this year. A great welcome from all the staff, lovely atmosphere and some excellent food. Mixed Souvlaki and Beef Stifado for me and stuffed tomatoes and spaghetti bolognese for the wife all washed down with superb wine. We will see you all again next Sept.
10/10
Carol P

Spent three evenings here with friends and had some great food, especially loved the saganaki flamed with metaxa, and chicken souvlaki . Phil loved the village sausage and mixed souvlaki. Great atmosphere and staff made for some lovely evenings.
10/10
Annie K

We found this restaurant on our second night, and found it to be excellent. So much so, we came back a further two times. Lovely setting, very nice staff, a really relaxed feel to the place. Food was excellent, and we had our most enjoyable meals here. We would highly recommend it.
10/10
Nicky B

We have just come back from our holiday and had 3 evening meals at Zepos. By far the very best place to eat at . We had the Zakinthian Chicken ( fabulous) , the Bekhri Meze , the Salads and the Beef in the Pot . All absoultely delicious .. the right quantities of food .. very very good sevice , the waiters are charming , attentive and all in all we would highly recommend a visit . Very good value and very delicious food.
10/10
Tracey B
Fantastic restaurant. Lovely setting, great food, fantastic staff. Fautless.
They were also very child friendly and had a small play area for children at the back of the restaurant which helped us enjoy ourselves even more!
10/10
Lesley S

Only ate here once this holiday, the complimentary bread, dips and olives were delicious, a very nice touch. I had the bekhri meze with salad, excellent as usual, Andrew had the rib steak, chips and requested fried onions which completed his meal perfectly. He was a little disappointed to find that fillet steak is no longer on the menu, a particular favourite of his, and so delicious last year, ah well, some things change. The free half litre of white was most acceptable, and we enjoyed the evening very much

10/10
Fran M

We ate here on the last but one night of our holiday and will definately be visiting again next year.

We didn't order starters but had delicious bread with olives, black olive dip and tomato and feta dip, followed by Zakynthian chicken wich was equally delicious. It came with greek roast potatoes and mediterranean vegetables. For dessert, I had the loveliest cheesecake I've ever tried. My daughter had the baklava with pistachio ice cream and my hubby had the greek yoghurt with honey and nuts. We all tried each others and all agreed that all were delicious!

We had a litre of house red (the 1st half being complimentary), two large bottles of water and my daughter had apple juice.

Telis our waiter was pleasant and attentive throughout and brought us little shots of lemon slush to cleanse our palates after the main course.

All in all a brilliant meal for 39 euros - one of the cheapest and best quality meals of the holiday.

10/10
Craig M

BRILLIANT!

Just got back from a 2 week stay in Kalamaki and ate at here 3 times all of which were fantastic meals and experiences!

Jimmy and all the staff were spot on!

Cheeeeeeesecake is a must - send me your mums recipe Jimmy!
9/10
Iain D

Beautiful, quiet location and the food is always superb. Friendly staff and excellent service. Would recommend it to anyone.
10/10
Glenn C

Will see you on sunday for some of your stunning food .

Glenn & Sue
10/10
Paul M

once again great meals and superb atmosphere, keep up the good work everyone. also thanks for your help with a great birthday party
10/10
Carol P

First time here for a few years and what a treat we have been missing! The location is superb, the food mouthwatering, just loved the haloumi and veggie starter, not to mention the souvlaki. My husband had kleftiko and said it was the best he had eaten in a long time. We are already looking forward to returning in September
8/10
Norma B
Had a wonderful meal here, so did the mosiqutos. That was the down side of this location. Everyone in our party got severley bitten my the mozzies. The staff very friendly food great.
10/10
Lesley S

OMG!!!!!!!! What can we say? Ate here twice, for the first time since starting going to Zakynthos in 2005, what have we missed Fantastic location, friendly staff, and impeccable service. The Feta Bruschetta was sooooo yummy, and the Bekhri Meze (pork in spicy sauce, with village sausage and cheese on top, baked in the oven) was beyond description - HEAVEN in a dish!!!! The Beef stifado was enjoyed by my husband, but the best dish he had was the fillet steak, perfection, served with chips and his requested fried onions. The staff here really do go out of their way to make sure you enjoy your meal, we will be back in September for more
10/10
Norma B

Hi guys we are arriving on Friday for the 3rd time. No doubt we will be joining you once or twice whilst we are on holiday. We are bringing along some other members of our family, who I am sure will be delighted with your food as we are. See you soon. Can't wait.
10/10
Pat W

Spent 2 weeks in Kalamaki last Sept 2007 , had lots of meals in Zepos and can highly recommend this restaurant . Our favourite meal was beef stifado absolutely gorgeous .
10/10
Deanne F

Hello everyone!Just to let you all know Zepo's facebook fan page is now up and running..so all of you who are on facebook, search Zepos restaurant, join and feel free to add your comments, pictures and suggestions!Thank you all x
10/10
Alan B
First time at this restaurant and have to say it was superb. The beef stifado was excellent and the ambience perfect. We will definitely be returning again next year.
| | |
| --- | --- |
| Search for Zepos in all of JustZante & the Messageboard | |
More Restaurants in Kalamaki...

Ambrosia | Artemis | Buon Amici | Contessina | Dias | Escape | Essence | Fanari | Georgia | Heavens Kitchen | Hera | Kalamaki Beach Taverna | Lambros | Maharaja | Merlis Taverna | Michaelos | Milos | Olive Tree | Pandesia | Paolo | Parthenon | Poseidon | Puzzle | Rainbow Restaurant | Select | Sizzle n Grill | Stani | Tazies | Yamas | Yoyos | Yummy | Zakanthi | Zepos |