Zante Beaches

Kalamaki Reviews
---
Zakynthos Guide
---
Local Directory
---
WalkAbout

Street View Style Tours
---
Zante Maps
---
Kalamaki Taxis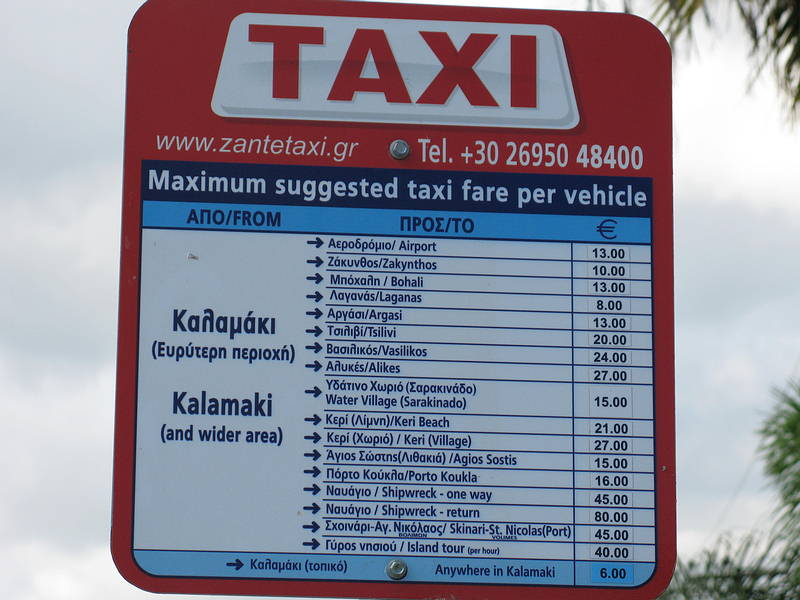 ---
Kalamaki Buses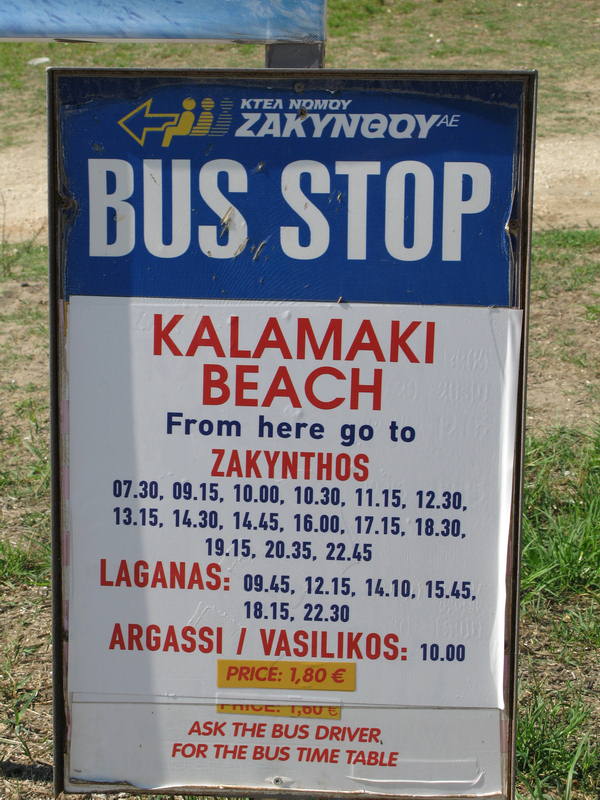 ---

+ Enlarge Map
Buon Amici

(Restaurants in Kalamaki)

10/10
Nadia S
Absolutely the best restaurant in Kalamaki. The food is amazing, roof top setting & the staff are lovely. A MUST for dinner during a trip to Zante! Keep up the good work! :)
10/10
Christina & owen Taylor

Thanks again for helping to make our holiday special. Had two great nights with wonderful food, enjoyed with your lovely "home made" wines. With our best wishes for the future. Christina & Owen Taylor
10/10
Harry M
Once again back at the Buono. Excellent food and service. My advice to anyone wanting a change try the lamb chops deeeeelicious. We will be back in September
10/10
Christina T

Just back from a week s holiday in Kalamaki in Zakynthos. We, again, went to Buon Amici s and were not disappointed, still as good as ever. Both the hospitality and food were first class. Try the house rose wine, they actually make it themselves [Lisa tramples the grapes!!!]. Looking forward to our next visit soon, I hope.

Chris T

June 13.
10/10
Nicola R
Been back to Buon Amici ever time we have visited the Island,lovely food,lovely service tried the Lasagne,veal,chicken and beef fillets all lovely the staff are all lovely just like to say thank you to Electra and Georgia for the braclets which they make. Will see you all again in September next year. Nicci & Damian xxx
10/10
Harry M
Once again the best meals and service.Looking forward to our next visit in spring.Keep up the excellence of the last year.Harry and Goga
10/10
Colleen C
Such a beautiful, classy and trendy restaurant!!!! Food is gorgeous and the view is lovely!!!! Try the tomato soup. Its delicious!!!! And their pizzas were to die for!!! Visited this restaurant 3 times while on holidays!!!
10/10
Craig P
Just back from another holiday in Kalamaki and as usual one of the highlights of the holiday was visiting Buon Amici (4 times!). Food and service were terrific as usual, whether it be pizza or pasta or the chocolate brownies which were to die for.
10/10
Lesley S

FANTASTIC, as usual, mmmmmmmmm the best pizza ever, lush lasagne, gorgeous Lamb Cartaccio, pasta and chicken livers yummmmmmmy, and what can I say about the Calzone pizza except it was the VERY best I've EVER had. Missing you all already, will pop in to see you in September, hugs and love to you all from Lord and Lady Skunter <3
10/10
Paul S
Well, what can i say : "WOW". We have been going on holiday in Kalimaki for the past three years. We generally visit Buon Amici two or three times per visit (Kids in tow). This time we visted Nikos and Lisa and of course the rest of the staff five times ( no kids). The food as usual was outstanding , the variety was overwhelming. The local wine is also outstanding. Have to put a 10/10 for this the hospitality was fantastic. Will be visiting again. Thanks for the great time.

Paul & Shirly Staffordshire Moorlands

10/10
Sheelagh D

Just had another fantastic holiday in Kalamaki - Buon Amici is, as usual, the most fantastic restaurant. Had excellent service and food quality is outstanding. Dont be put off by comments on quality and price. We have been every year to Kalamaki since 2003 and have not had one poor quality or overly expensive meal. Remember you only get what you're paying for!!!!

Buon Amici cannot be beaten for hospitaliy and friendliness - everyone has to try this restaurant - ITS SUPERB!

Just the view from the rooftop restaurant is worth it. Best wishes to Nick, Liza, Nikos and all at Buon Amici - cant wait to come back.

Sheelagh, Martin and Josh xxx

3/10
Gary M
Left a review on here previously and for some reason it's gone. Anyway to cut a long story short, 4th visit to zante, used to love this restaurant, but this time had a very poor meal, service was good but the meal was dire, and the prises have gone up.....dearest meal of my whole holiday. Will not be using this place on future visits to the island....a pity because it used to be lovely quality food
10/10
Deirdre A
one word: amazing!the best italian by far we have ever had!the service is outstanding, and the tiramisu is super dooper yummy!as are all the dishes we tried!(we ate here everynight after coming across this gem!) views are wonderful. the staff are so friendly, they really make you feel special! thank you so much nikos and liza and all the staff (with a special shout out to jane and her wonderful hair!and the rather good looking chef!!!- bonus for the ladies!) see you all again soon!! xx deirdre and bob x

10/10
Rhiannon J

i worked in a hotel in kalamaki for two years and used to eat food from buon amici regularly - actually daily!! it is by far the best restaurant in kalamaki - i'd go as far as to say kalamki's best kept secret, hidden on the roof top

nico and lisa are fantastic hosts and the food is amazing! my favourite was salsiccia parmigiano - and the garlic bread is fantastic. saying that during my two years in zante i must have tried nearly every dish on the menu and all of them were spectaular. the restaurant is situated on a roof top on kalamaki main road and provides the most stunning views whilst you enjoy your food. i took all my family and friends to this restaurant when they visited me and all of them agreed that the food was fantastic. and the wine - all locally made and superb!!

i'm going to miss this restaurant amazingly and cannot wait to get back there and enjoy the great food and even better company!

all my love to nick, lisa and family - and not forgetting the legendary ralph - best pr in zante

ria xxx

10/10
Carol P

Some great meals in one our favourite restaurants, lovely to see you all again Enjoyed the veal, lasagne, baked courgettes, alfredo........... and Phil was happy to indulge in a lamb fix or two plus chicken cacciatore not to mention the spag bol Yummy wine and loving the new grapes, missing my fix already and thanks to Electra for delivering our last carafe so beautifully See you next Sept.

10/10
Lesley S

FANTASTIC!!!!! Tried the new dish, Lamb Cartoccio, OMG how deeeeeeeeelicious it was too, will be doing a definate repeat of that in October please!!! In fact I tried a new dish each night we ate there this time!!! The penne pasta with chicken livers was to die for, and the lasagne was fantabulous. Did have the "old faithful" tomato pomodorro foccacia as a starter once though, can't miss that one out. Oh, and must not forget the asparagus starter too, mmmmmmmmm. Great to see Liza, Nicos, Joyce, Deanne, Jane and the rest of the crew, sorry not to have seen Ralph though, next year for sure I guess?

This really is one of THE top places to dine in Kalamaki, roll on the 18th October, "table for six please, and keep that wine flowing", not that we need to say that, do we Nick

9/10
Angela & Ashley
We returned from a wonderful holiday to kalamaki on the 18th Sept 09, our holiday was made even more wonderful by finding this restaurant, it was a total delight, and would reccommend it to anyone, we will go back. We went 3 times in a week so it must be good, we had pasta dishes and the lovely pizzas, they gave us a bottle of extra virgin olive oil to bring home which I will use on my salads and think of the great time we had. also try the mushrooms roquefort for starters, and the delicious ice cream for dessert. loved it

5/10
Annie K

We ate here on our third night in Kalamaki. The restaurant was extremely busy, and we took a seat on the couch while we waited for a table. I had bruscetta for starters, that was not very nice, my husband had mushrooms ala creme, which he really enjoyed. We both had pizza for mains, that were average (it wasn't even possible to get chilli on my pizza, which I found a bit strange). It was quite expensive, for a very average meal.
10/10
Jan B
Hi Nikos and Lisa

We visited your restaurant in June 2008 and have never stopped thinking about the wonderful food and service we had there, hence we are returning to kalamki on 7th of September. Make sure you have Lynns favourite Pasta con pollo and lots of dry white wine. I want to try everything on the menu. Would recommend this restaurant to everyone. See you soon Jan and Lynn
10/10
Palmer S

We enjoyed both our meals here. The pizzas are the best!

Ralph does a really good job at the bottom of the stairs. We recommened this restaurant to other familes in our hotel & they all raved about the food & service. Will be back next year.
10/10
Claire G

Hi. just returned from another great 2 weeks in zante and visited Buon Amici twice. The food and reception by Nikos and family at this restaurant is amazing. I would recommend anyone to try this place as everything about it is great. I personally love the pasta dish called Buon Amici, it is lush :o)

I will certainly be going again next year

Claire
10/10
Steve F
One of our main reasons for holidaying in Greece is dining out in a typical Greek taverna in the evening having a lazy meal. As much as we still love to do that, our favourite place to eat in Kalamaki is Boun Amici. So much so that we dined here 6 times on our recent holiday, it is absoluely magnificent. The food is great and never fails to come up to standard and is always spot on. The staff are the icing on the cake and truly make the experience complete, professional yet friendly and they make you feel at home. Nicos & Lisa we hope to see you soon. xxx
Liz W

The food was GREAT and the service was great.. The chap who works for the resturant getting people in was really friendly and does his job well hence we went! As were all of the other staff..

10/10

10/10
Liz C

We were lucky enough to find this little gem of a restaurant when it first opened, and we've been lucky enough to go back every year since - 14th visit very soon

Think we've probably tried most dishes over the years and it's too tough a choice to pick any one as a particular favourite - my advise would be choose anything, you won't be disappointed

Over the years standards have continued to remain top class and the restaurant looks as clean and bright today as it did when it first opened - check out the cutlery and glasses, they sparkle!!

For the regular visitors (and I know there are many) not much has changed this year - there is a new dip with the bread, feta and cheese - very good and the house red is made from different grapes - still as good, extremely drinkable and very reasonably priced

Thanks Nikos, Liza and staff for your continue dedication and hard work to provide such an outstanding restaurant - Kalamaki just wouldn't be the same without you

Needless to say we'll be back - probably this time next week - 17 nights this time

Liz and Simon xx

10/10
Steve G

Fantastic food,great service,will always come back here.
| | |
| --- | --- |
| Search for Buon Amici in all of JustZante & the Messageboard | |
More Restaurants in Kalamaki...

Ambrosia | Artemis | Buon Amici | Contessina | Dias | Escape | Essence | Fanari | Georgia | Heavens Kitchen | Hera | Kalamaki Beach Taverna | Lambros | Maharaja | Merlis Taverna | Michaelos | Milos | Olive Tree | Pandesia | Paolo | Parthenon | Poseidon | Puzzle | Rainbow Restaurant | Select | Sizzle n Grill | Stani | Tazies | Yamas | Yoyos | Yummy | Zakanthi | Zepos |