Zante Beaches

Kalamaki Reviews
---
Zakynthos Guide
---
Local Directory
---
WalkAbout

Street View Style Tours
---
Zante Maps
---
Kalamaki Taxis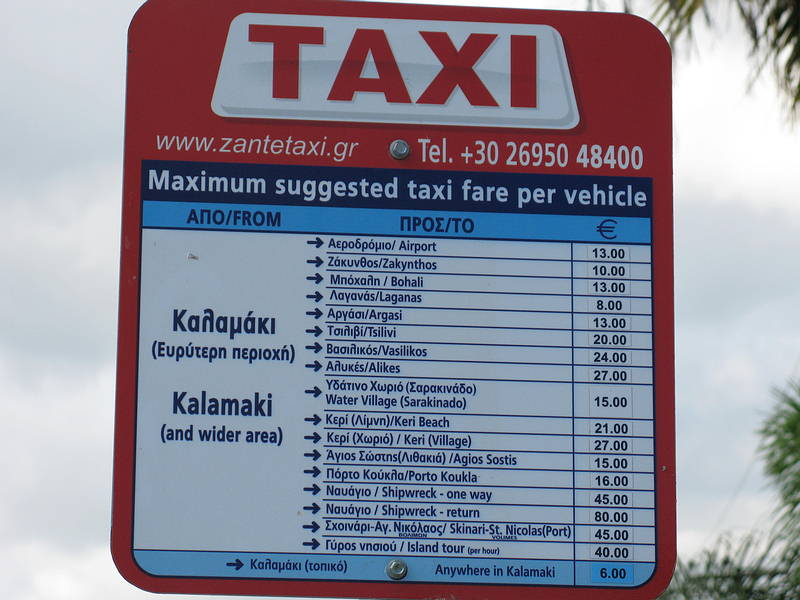 ---
Kalamaki Buses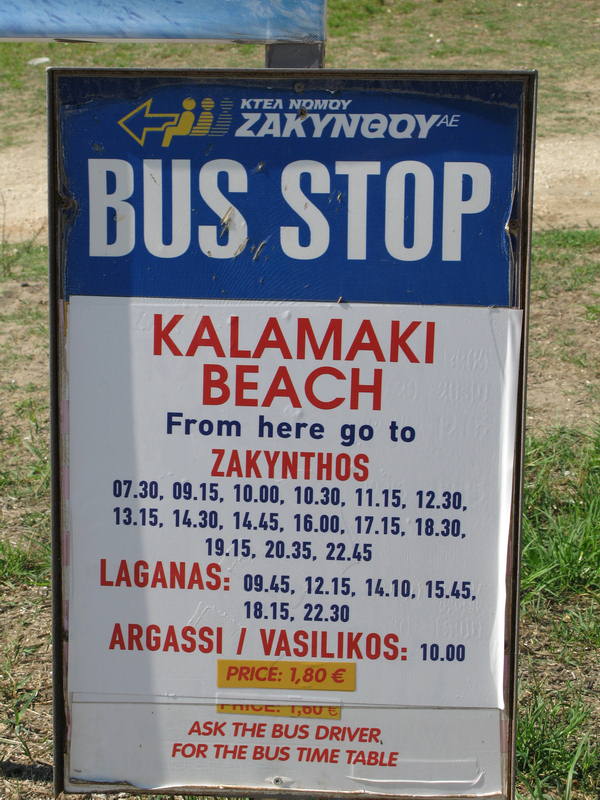 ---

+ Enlarge Map
Yoyos

(Restaurants in Kalamaki)

10/10
Joanne C

My partner Alan and I have just returned from Kalamaki and we loved it and especially yo yo's. We met Maria and her business partner Malcolm, we loved them both, so friendly. The food was beautiful and malcolm makes great pies. We will definitely go back.
10/10
Antony B
brilliant food and brilliant service everyone is there to help. best food in zante
10/10
Gail D
Been going to Kalamaki since 1999 and have always gone in Yoyos from it first opening. The meals are brillient, especially when I ask for the smallest chicken or the smallest pig, Kathy always laughs and said I have no chance in getting through the chop which is the size of the plate. We missed going last year but will make up for it this year in July. Can't wait to see Kathy and others again. We wonder if Fresco is still with them at their new abode. We hope they are doing well.

Regards, Gail & Barry (Salford)

10/10
Gemma B

Hey

My name is Gemma and Im 23 years of age, I worked in Kalamaki in 2006 for the season at Mermaids/Plus Soda and came freqently to eat at yoyo's most Sunday (food is amazing!!) and well I have been dieing to get back there for another summer since. If you are looking to take anyone on next year around May 2011 and I will stay for the 6 months,I would be really grateful for a opportunity to work with you.

My e-mail address is

gbundy4@hotmail.com

and if are interested if you drop me a e-mail I can tell you more about me.

Thank you for your time, I hope to hear from you in the near future.

Gemma Bundy
10/10
Kirstie K

Fantastic full english breakfast and lunch time menu. Great service and made my day to have a touch of english while in Zante. All english imported food for breakfast this made my day
10/10
H B
We ate at Yo-Yos two years ago and went back this time too. We were staying the other end of Kalamaki otherwise we would have had breakfast/lunch here everyday. Food is just perfect and the service nice and laid-back and relaxed. We had one evening meal here too and it was excellent too. So well done to all at this establishment and next time we visit Kalamaki we will definately eat here again.
10/10
Amanda L
We had breakfast here nearly every morning as its on the way to the beach and it was lovely just the right amount of food to keep you going till your evening meal, service was good and its good value for money
10/10
Sharon B

Just arrived back after spending 2 weeks in Kalamaki. Went to see Tony and Maria quite a few times. Great food here, good hospitality and good friends. Keep up the good work Meg, you are a credit to Yo Yo`s, and not forgetting Christine.

Thanks to Tony and Maria for the use of the car and of course our cheap bill at the end of our meals, you certainly give us mates rates.

I would recommend Yo Yo`s to anybody visiting Kalamaki, the food is cooked from fresh, english bacon and sausage and all at a very good price. Good all round British food.

Take care all of you and keep in touch.

Sharon, Peter, Tyler and Carter xxxx

10/10
Sharon B
HEY HEY TONY AND MARIA

JUST WANT TO WISH YOU SUCCESS FOR THIS SUMMER (NOT THAT YOU NEED IT - LOL). WE WILL BE CALLING IN JULY WHEN WE COME ON HOLS FOR TWO WEEKS. MATES RATES DONT FORGET!!!!!

GOOD FOOD AND BANTER HERE.

THANKS FOR ALL YOUR HELP IN OUR LAST FEW DAYS ON THE ISLAND.

LOVE

SHARON (NORTHERN BIRD), PETER AND BOYS

XXXX
10/10
Kevin M

Hi Guys hope your well!


Hello Tony & Maria.
Just a quick email to say good luck for the season. Don't work too hard, but I know you will.




Just a note to any potential holiday maker on their way to Kalamaki this year. If you have not been before, make sure you give Yo-Yos a try.


You will not be dissapointed.
There is a vast choice of food on the menu, with tastes to suit everyone. Truly excellent.


Best wishes
Wish I was There!


Kevin.
Brett & Family

recomend yo yos for excellent food and good service .

we ate at yoyos all the time . recomend the steak and cheese and ham toasties . my 2 year old daughter

loved to talk to fresco the parrot we went to kalamaki on the end of october . and yoyos was the only resturant open . thanks for some good food see you next year
10/10
Linda Q
Had a great time in Kalamaki and enjoyed the food. have recommended your bar to friends. It was so nice to see you care for the animals as well. Not often seen in Europe.

Hope to see you next year . Give Fresco a crisp from me.

Linda
10/10
Kerry & Darren

Big hugs and kisses to Maria, Tony, Max & Twig (a wave to Fresko cos she bites me!!)

Really gutted I couldnt come back this year guys - looks like your doing really well tho, still hoping to get out for a visit before end of season but not sure if the pennies will allow it yet.

Hope your all well anyway

Lots of love

Kerry

xx
10/10
Della L

Hello I have just returned from my first holiday to the beautful island of Zante. I stayed in Kalamaki and found this wonderful restaurant/bar called Yo Yos on my second day. The food was great and the service very friendly. I did not bother to go anywhere else for my breakfast as theirs was the cheapest and best. I would recomend a visit its easy to find on the main road towards the beach. Tony the boss is especially friendly. Hope to see you all again soon.
10/10
Gary P

Hi I have been on holiday to Kalamaki and spent several evenings at Yo-Yo's cafe bar. Had lots of beer and plenty of laughs. Food very good especially the steak. Just like home from home even had a roast dinner on sunday. You can also access the internet here, get a great breakfast why go anywhere else. its just a stones throw from the beach. Hope to see all the great staff again in September. Love to Maria especially x
10/10
Carol L
I have just returned from Zante. Has several meals at Yo-Yos in Kalamaki. Very good standard of food. Very reasonable. Lots of things going on Tv, Pool table etc well worth a visit.Just 2 minutes from the beach.
10/10
Karlie W

This place is great to chill on the way back from the beach or even to the beach, they do take away lunch boxes also.

It has a free book swap there too which helped.

Was made to feel very welcome.

The Fry Ups were the best!

Karlie x
Michael B

this restaurant is great if you want a break from all the touist eating places, good food prepared for us brits on holiday, or when your tum says its had enough foreign food, great menu for kids . the breakfast takes some beating too.
Bex B
its was great here me n my bro went here every lunch loved it !!
Lesley B

a little gem!

had breakfast here a few times and dinner once, service and food was excellent! great value for money too, thanks guys will see you next year
Mel L

well gotta say i wasnt impressed by this 1. we decided 2 go 1 nite and ppl were walkin out because they had been waiting 45 mins 2 recieve drinks that they had 2 go 2 the bar 2 order in the first place never mind waiting 45 mins for there meal which we had 2 do fair enough if the resauraunt was buzy but it wasnt!!!. i must say once the meal had arrived the food was top notch but the service was terrible and 2 b honest it wasnt worth the wait
John D

Oh and forgot to add that we will see you soon !

John D

100% Quality !

I said i would post a few comments so here we go !!!!!!!!!!!!!!!!!!!!!!!!!!!!!!

Great price, excellent quality = making me happy, which you guys did

Food was excellent ( tony i checked out that picture

for sure oh my gosh !! hahaha )

The team at yo yo's are fab, janice is nut's and welcome's you with loving arms

she's great xx

Thanks for the pressie !! Tony changed it for me in the morning

Pork chops...........the biggest i've ever seen cooked to perfection !

Chicken Hawian love it

Important part

If you have to have a roast dinner on Sundays, the only place you should go to is YOyO'S.............The best, just like your mum would cook...........yorkshire pudd's in Greece..........oh yes and the best. Big hearty meal was fantastic, however this is very popular so please check to see if you need to book before hand.........luckly i didn't have too, best be safe than sorry.

Please try Yoyo's....................100% great value and quality.

Tony.....................Chef should never be allowed home

All the best to everyone at yoyo's and don't change a thing !

Sorry we had to return to the uk early , you know the score

Big Big Thanks,

Now gonna have another Mythos

John & Keely

Halstead Essex

John D

I'll add my comment after i've finished my Mythos.......................you won't be dissappointed see you in 5 !!!!
Janet C

we enjoyed our meals just keep the bacon butts comming

and all the lovely smiles that came with it, its the best place in

kalamki for friends and food,see you next year ,

janet & alan
| | |
| --- | --- |
| Search for Yoyos in all of JustZante & the Messageboard | |
More Restaurants in Kalamaki...

Ambrosia | Artemis | Buon Amici | Contessina | Dias | Escape | Essence | Fanari | Georgia | Heavens Kitchen | Hera | Kalamaki Beach Taverna | Lambros | Maharaja | Merlis Taverna | Michaelos | Milos | Olive Tree | Pandesia | Paolo | Parthenon | Poseidon | Puzzle | Rainbow Restaurant | Select | Sizzle n Grill | Stani | Tazies | Yamas | Yoyos | Yummy | Zakanthi | Zepos |