Zante Beaches

Laganas Reviews
---
Zakynthos Guide
---
Local Directory
---
WalkAbout

Street View Style Tours
---
Zante Maps
---
Laganas Taxis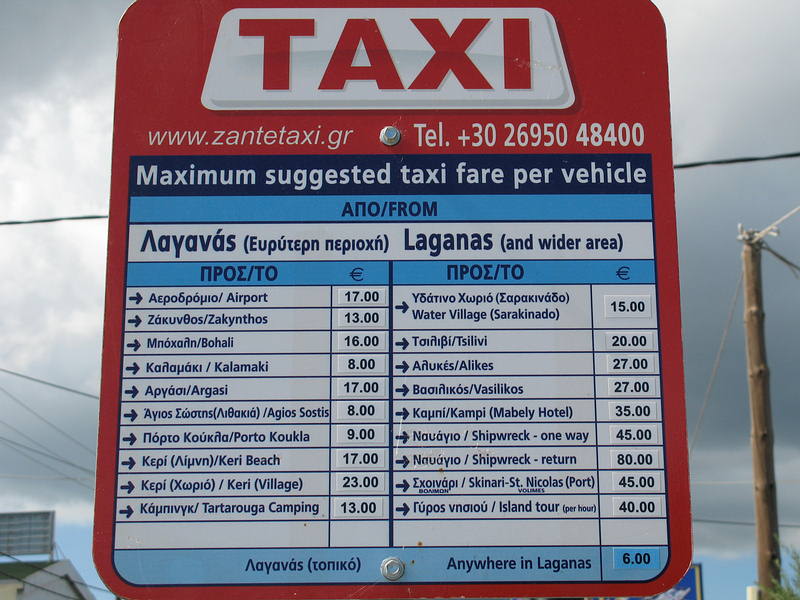 ---
Laganas Buses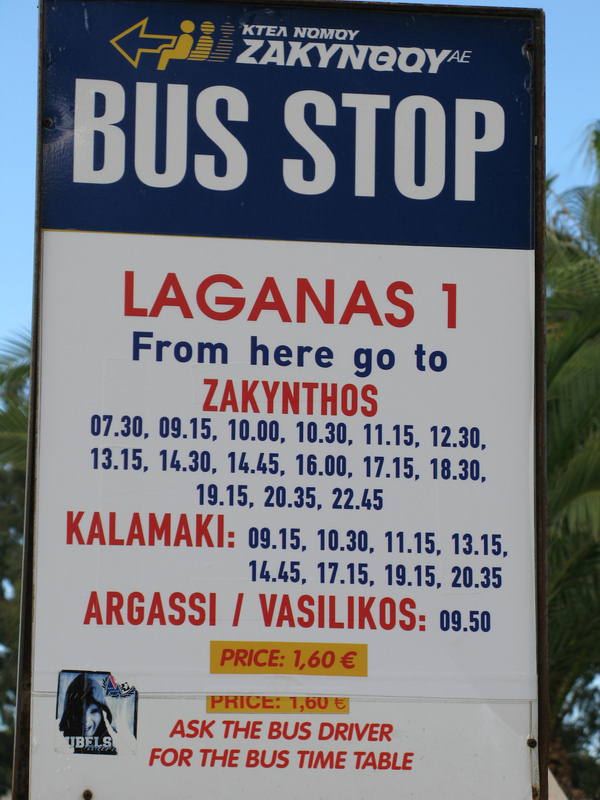 ---

+ Enlarge Map
Olympic Flame

(Restaurants in Laganas)

2/10
Kelly Ann
We were encouraged to eat in this restaurant by the man outside who was working as PR, the specials board said "Starter, Main course, 2 drinks and free dessert" for 12 euros, we didn't believe it but apparently it was true!! That was great, although the food was bloody awful. The menu was very extensive though. Our starters were okay, I had garlic bruchetta with mozzarella and tomato. The main was cordon-bleu, which is supposed to be chicken in breadcrumbs stuffed with cheese and bacon, what I received was a battered, very dry piece of chicken with melted cheese on top and a few streaks of dry bacon with no sauce of any kind, and a jacket potato which was cut up on the plate to make it look bigger. According to the menu, we were supposed to add vegetables or rice to the menu, but the waiters barely spoke English and we had to add a potato because he didn't offer any alternatives or additions. We left it there and paid the 12 euros. The restaurant overall looked lovely but didn't deliver food wise, and the hip hop music about sex was very inappropriate!!

8/10
Richard V
Excellent food, good and friendly staff

Olympic Flame and Scirocco are the number 1s for me in Laganas.



9/10
Djc

To Billy & Staff - (& Jimmy one of top PR's in Laganas)

Once again 2009 first visit (June) was great. WE LOVE your Zante Lamb, Lamb Chops, Mousaka, Kelftiko, basically your menu & your chef. Great service as always.

Can highly recommend this restaurant with the 2007+ (takeover) of this Restaurant.

Be back for more in September. With all the many many regulars (late September Crowd). So Billy a massive table will be required 20-30 of us at least.

Until we meet then - keep looking after your budgies as well as you do your customers.

10/10
Simone R
WE absolutely LOVE this place. me and my family agreed that on the last night off our holiday in laganas we would eat at the best restaurant we came across and i am telling you now this place won our vote by a mile.the staff are very friendly and there food is too die for.the prices are a bit dear but its well worth it.if anyone is going to laganas who hasnt or has been before i would say that this IS the place to eat.if you get too hot while your eating here you can sit near a fan.there is a childrens play area here my little sister loved it in there.HIGHLY RECOMMENED
10/10
Lynn and craig *

ate here a few times over the 2 weeks we was on holiday.lovely food lovely people lovely atmosphere, prices same as everywhere else, spotlessley clean if u was too hot then a fan could b put next to you to help you cool down. the lamb zante was to die for lovely in texture and flavour will deffo eat here again

8/10
Djc

NEW OWNERS FOR 2007:-

(We have known the Olympic Flame as a restaurant from years ago., and have never used it because the food and lots of other things that will remain nameless.)

HOWEVER: This year new owner (people we knew) and who know The Business had taken over. Boy what a difference. Had some FANTASTIC meals in here. Lamb with 'Lemon Sauce' was particularly lovely. Massive plates of food so a STARTER for us IF it's possible to even attempt was the 'kalamaris'. EVERYTHING WE ATE HERE WAS LOVELY.

So we say to all of you WELL DONE

& look foward to more great meals with you at the OLYMPIC FLAME

Yes all of you it worked - boy did it work.
10/10
Steven B

it not cheap but you get what you pay for excellent service and excellent food to match also has a secure park now at rear for children excellent as you can sit and eat while the children are on the park and always in view
9/10
Kirsty F

I little bit dear!! But service and food very nice!!
7/10
Ian F

Good food and friendly service but dearer than most.
Donna & Jim

We ate here quite a few times and it was great! The staff were very polite and attentive, the food was lovely ( Aubergenes parmesian! Fab!) it was reasonably priced . The wine choice was good. We really enjoyed it.
Bob S

i think that this place was ok but the prices expensive i would go again
William R

Had been there with another couple in 2003 and it was great, good food, great service and complimentary bottle of wine when leaving. Went straight there on first night for dinner in August 2005 and could not believe it was the same place. We waited ages for our first drink and then ages to take our food order. When it arrived it was cold and tasted dreadful. We left without finishing and went to McDonalds as we still needed food and didn't want to wait any longer.
Jay

We went here once and the food wasn't that good really in fact it was awful. The service was ok. We ordered lasagne and got some crazy seafood source on it!!! I'll try new things but jesus it was really minging
Gareth M

The starters here were good but the main course was disgusting.

Would not go there again.
Katja

Food was delicious (vegetarian mousaka, beef stifado, mousaka ...). Service was great and staff was friendly. I recommend if you wann't to try traditional greek food.
Kate

Nice restaurant - food was ok - but they did put ham in lasagne
Laura
wasn't terrible but was the worsed food we ate during our stay

David

I think that it is the best Restaurant in Laganas. Me and my girlfriend ate there twice and i can say that everything was perfect. i recommend it.
Karen D

This was the worst restaurant we tried in Laganas. We didnt get the food we ordered and it wasn't particularly hot either! The service was rubbish and I wouldnt recommend this to anyone!
Karen .
I too was surprised when I read the bad comments about this restaurant. Although we only ate once here it was really good. We knew other people who ate there and they enjoyed it as well.
Chris
We eated there many times and it was always wonderful. The food was very good and not expensive. The chicken menues were always delicious and the fish was good too. The waiters were fast and we had never to wait and they were really friendly. At the end of the meal you get always a free shot for drink. Good place and we will definitly eat there for the next time.
Gordon W
This restaurant looks beautiful from the outside, and the waiters seem friendly and enthusiastic to get you in, but once inside it's a different story.
After being seated, it took ages before we were offered any drinks or had our order taken, then it was ages again before starters arrived. Food was extremely bland, pizza base was like dried cardboard, and then we got the wrong sweets. We didn't complain as it took ages to receive them in the first place.
I know that Greek restaurants have a reputation for the service being slow, but we can accept that. This, however was a joke.
Lisa D
We enjoyed it here, abit disapointing for my little girl as she couldn't go and play on the play area as it was raining, but the food was nice.
David R
Surprised at the bad comments - must have improved a lot for the new season as my girlfriend and I had 2 lovely meals in here, the steaks were especially good.

Give it a try I say!
Kirsty E
me and my family tried it and it has got to be the worst ever.i had chicken fillet and my cousin tried peppered beef steak and both of us had the poo the morning after. the portions was very small not what usually get anywhere else. the servise was very poor most of the waiters look at u gone out and was quiet rude. lets put it this way we wont be eating there again even if it was the last place on earth. im only 13 yr old and been treat better be dif restraunts.
| | |
| --- | --- |
| Search for Olympic Flame in all of JustZante & the Messageboard | |
More Restaurants in Laganas...

Akropolis Restaurant | Albatros | Apollon | Avanti | Big Boys | Blue Sea | Blue Waves | Bocca BBQ | Bon Appetit | Bonanza | Caretta Caretta | Chevys | Cicero | Country | Cozy Corner | Delicious | Demetra Taverna | Favela | Georges Place | Giannis | Greek Islands Restaurant | Horizon | Ionian Sea | Island | KFC/Pizza Hut | Koralli | Kostas Taverna | L Frateli | La Marinara | Mamis Pizza | Marabou | McDonalds | Med Version | Medouli | Melons | Michaels Place | Midos | Mouria | Mr Dallas | Notes Taverna | Olympic Flame | Orient | Paradise | Peri Heaven | Pierros | Pythari Taverna | Robin Hood | Sarakina | Seaside | Sirocco | Sizzlebang Grill | Stasantas | Steakhouse | Sunset | Taj Mahal | Tangail | Tasos Place | Tasos Restaurant | Toad in the Hole | Wok Chinese | Zakynthos | Zandos |