Zante Beaches

Laganas Reviews
---
Zakynthos Guide
---
Local Directory
---
WalkAbout

Street View Style Tours
---
Zante Maps
---
Laganas Taxis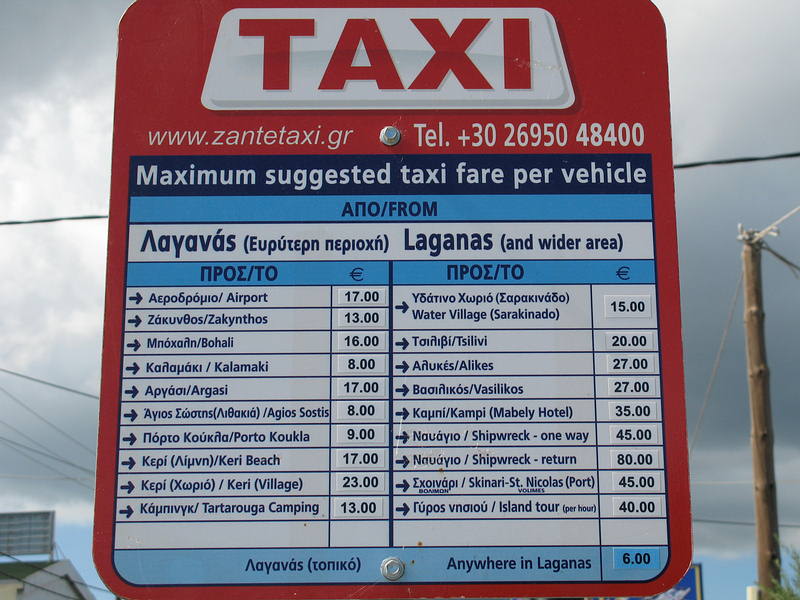 ---
Laganas Buses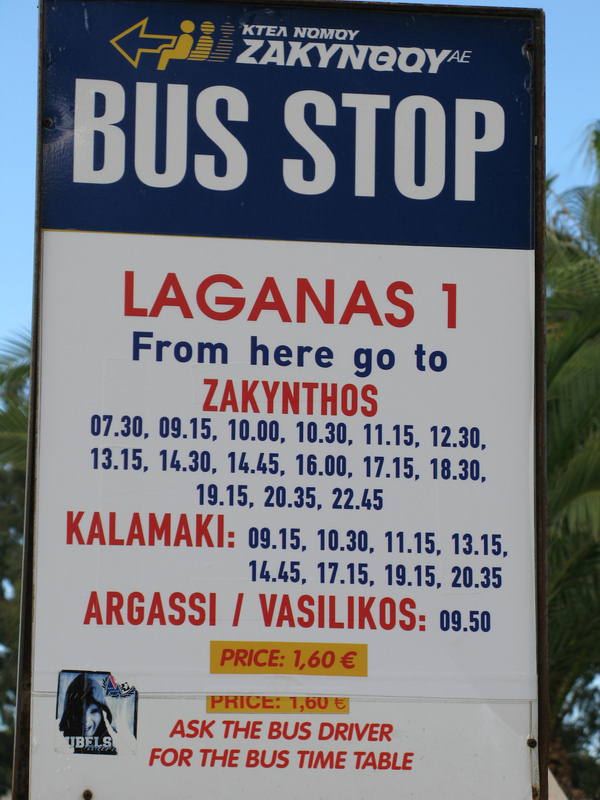 ---

Beach Bar

(Bars in Laganas)

Mr B (June 27, 2010)
Looks like it's gone ?
10/10
Paula S (June 28, 2009)
hi u prob mite not remember me but we were ur first customers wen u opened nine women all ages we were at urs day and nite .bobby kelly mandy niki charlie and me paula etc we do wonder how things r going and mite b back 1dayAa great placewotdd your comment here
10/10
Mark E (May 19, 2009)

Just got back from a great time in Laganas Zante, Great time at the Beach Bar British owned strongest shots on the island ,





Mark & Mandy

10/10
Michael T (May 15, 2009)

What can i say about the beach bar mmmmmm easy its the best bar in zante great food run by super people.The nicest people who named me fat boy thanx for that by the way lol. OH and to anyone wanting to go to zante do it and make sure you have a full english breakfast at beach bar cant beat it!!!
10/10
Jade L (January 06, 2009)

Hi Eylis && Ryan

was in zante at the end of june 08 best 2 weeks ever have to say a big thanks as the beach bar was the place to be before heading onto the strip. fish bowls are amazing got you really drunk tho yous may remember us from having a bit of an arguement between the three of us and a fishbowl being chucked woooops haha

keep up the good work and hopefully will be back one year

From Jade Lucy && Mandy

x
10/10
Rachel L (August 22, 2008)

hi eylis and ryan hope ya both well just wanna say a big thank u to ya both,gotta say the beach bar is a great pub for kids and adults excellent service n great food[good english food lol]keep up the gud work guys ya doin a great job!!!from rachel callum dan n lee xx
10/10
Claire S (August 19, 2008)

Beach Bar is brill staff r friendly n av a laff wi ya i went and took 3 kids the only bar in laganas that was gd 4 kids.... if u ever go 2 laganas u av gta go.... oyh elis thnx 4 da free shots lol... the food is great defo the mega breakfasts lol which i gt evry mornin... food wa great at reasonable prices hopin 2 go bk nxt yr

cya soon xxx

x
8/10
Mr B (June 25, 2008)
Hi to Ryan and Eylis from the freezing cold north of Scotland. Thanks for looking after us most evenings on our recent holiday. That local beer fairly puts hair on your chest ( pity it wasn't on my head, eh ? ) Great bar, great prices, great music. Well worth a visit !

Good luck for the rest of the season.

All the best

Stewart & Carol

xx
10/10
Gareth S (June 23, 2008)

To anyone who hasent been to the beach bar get yourself down there as soon as you get to laganas!! Ryan, Eylis and all the staff make you feel welcome. its a great place for food during the day ( especially the all day breakfast its massive!) and great atmosphere in the evening! you always meet new friendly people there because everyones out for a laugh! drinks are cheap which is my favorite part! you would be stupid to miss it, i have already told anyone i know thats going to pop in an when i go back thats where i will be going everyday an night!!
10/10
Ryan & Eylis (June 04, 2008)

And some more. Hope to see you all soon xx
10/10
Ryan & Eylis (June 04, 2008)

Guy's here's your pics of Beach Bar May Summer 08
10/10
Lyndsey B (May 31, 2008)
Fantastic bar we had many good times in here, Ryan & Iyelees really looked after us. Proper English bar on the beach, at day lounge on their rather comfy hammocks and by night check out the massive cheap fishbowls they have on offer! Its also the best place to watch any sports or even just play on the Wii or PS3!
Oh and lastely but most importantly make sure you have one of Ryans massive English breakfasts, defo the best breakfast ever!
Miss you guys already xx


10/10
Michelle M (May 28, 2008)
if your in zante this summer make sure you visit the beach bar! me & my boyfriend came in may and were there every day. the food is lovely, the atmosphere is really chilled out and the drinks are really good too (if ryan offers you a white spirit bomber just make sure you can handle your ale!) there is a nintendo wii and a playstation 3 as well as a pool table and hammocks to sunbathe on. we had a fantastic holiday and some really good times thanks to ryan and eylis! so thanks guys, fingers crossed we'll back later in the year to see you again! xxxxx

10/10
Ryan & Eylis (April 18, 2008)

Beach Bar opens from 28th April 2008. We hope to see many of you again for another wicked and drunken Summer. We got a few new little surprises for you. So if your back in Zante this year then bob in for a catch up or should I say P**s up?? Oh yes we remember what you were all like and we still got the pictures to prove it!! Stuart and Chris your banned after last year.....Borat need I say more?? But you can drop in those pasties you promised as you pass by! No looking forward to seeing you both in September we had a right laugh last year.

And for those new to Beach Bar we are a British bar situated on the right hand side of Laganas beach. In the day whilest relaxing beside the sea we offer proper British food, Sunbeds for the girls and live sport for the guys-you cart get any better then that! Then at night the party starts here. From 60's, 70's to up to date music we play what you want, what ever age you are. Also Pool Table, Pinball, Playstation 3 and of course the Nintendo Wii.

Hope to see you all there

Ryan and Eylis

10/10
Stuart G (October 15, 2007)

Hi Ryan, Eylise & the rest of the gang,we had brilliant time, see if we can beat your record for stopping open later again next year when we are back, this time try for 5am or more just kip on the sofa till you open for breakfast so you don't have to put the towels out for us. See you next September. already booked up.
10/10
Carys E (September 24, 2007)

yassou beach bar, thanks for an amazing few weeks and letting me work for you, i absolutely loved every minute of it. i miss you all sooo much and am already counting down the days until i come back next year.

loved the bar, the cocktails, loved the food specially the english brekkies yum yum and not forgetting eylis, ryan and morgan your all amazing

love you all and miss you sooo much

carys x
10/10
The P (September 21, 2007)

Without A Doubt One Of The Best Bars On The Island... Nice Chilled Out Atmosphere.. pool table And free Playstation 3 Usage For Customers... defo worth checking out... Pint Of Lager 1 euro 80 amazing price xx
10/10
Emily H (September 11, 2007)

hiiii. i miss you all.

beach bar is the best place to work in the whole of laganas, can't wait to come back next year.

miss you all - ryan, eylis, morgan, charlie, carys.

love and cutch's

emily

xx
Avril N (September 03, 2007)
Hi Ryan,

Photo of you and your brothers as promised!

So wish I was back out there!

10/10
Ryan & Eylis (September 03, 2007)
More friends of Summer 2007

10/10
Ryan & Eylis (September 03, 2007)
The affects of our Mega Breakfast

10/10
Ryan & Eylis (September 03, 2007)
Hi Guys, once again thanks for all the good comments-keep them comming. Hope to see back at the Beach Bar real soon, and if not this year, then next. We've met some really nice people over this summer and im sure you all know who you are!! Keep in contact!!!

Love Ryan, Eylis, Morgan and Charlie

Big shout out to the Huddy Crew.......Your picture as promised

10/10
Avril N (August 29, 2007)
10/10
Avril N (August 29, 2007)
What a fantastic holiday once again - Beach Bar is certainly the place to chill out during the day and start the evening.....thanks to Ryan and Eylis and Morgan and Charlie and Emily you're all great as are the cocktails.

Morgan makes the best Cosmopolitan in the whole of Laganas!

Will be back next year guys, take care out there!

9/10
Kabir (August 18, 2007)

Hi guys...

We want to thank you for the nice time we passed together last week.

You are great!!!!!!!

We hope to see you next summer.

Bye bye.

KABIR and ANDREA from ITALY
| | |
| --- | --- |
| Search for Beach Bar in all of JustZante & the Messageboard | |
More Bars in Laganas...

4 Play Bar | Amigos | Argo Bar | Aussies | Bar Code | Bar Fantasy | Baywatch Beach Bar | BJs | C-Lounge | Cafe Del Mar | Captain Morgan | Central Bar | Cheeky Tikis | Cherry Bay | Chevys Bar | Chicago Bar | Cite Club | Cocktails and Dreams | Cool Peppers | Cream Bar | Cubaneros | Driftwood Beach Bar | Enzo Bar | Escape Club | First Stop | Fishery Inn Pub | Friends | Friends | G Spot | Ghetto Bar | Glamour | Havana Beach Club | Hawaiian Club | Hot Lips | Kamikaze Bar | Legends Bar | Linekers | Loca Bar | Lush Bar | Mad Bar | Maggie Maes | Mambo | Medousa | Mojito | Moulin Rouge | Must Sports Bar | Navagio Bar | Nikos Cocktails | Ocean Inn | Pauls at Last | Plus Club | Pure Beach Club | Relax Bar | Rescue Club | River Bar | Sabotage | Sin City | Sizzle | Summertime Bar | Three Lions Bar | Vibes | Waikiki | Wild Coyote | Zeros | Zoo |