Zante Beaches

Laganas Reviews
---
Zakynthos Guide
---
Local Directory
---
WalkAbout

Street View Style Tours
---
Zante Maps
---
Laganas Taxis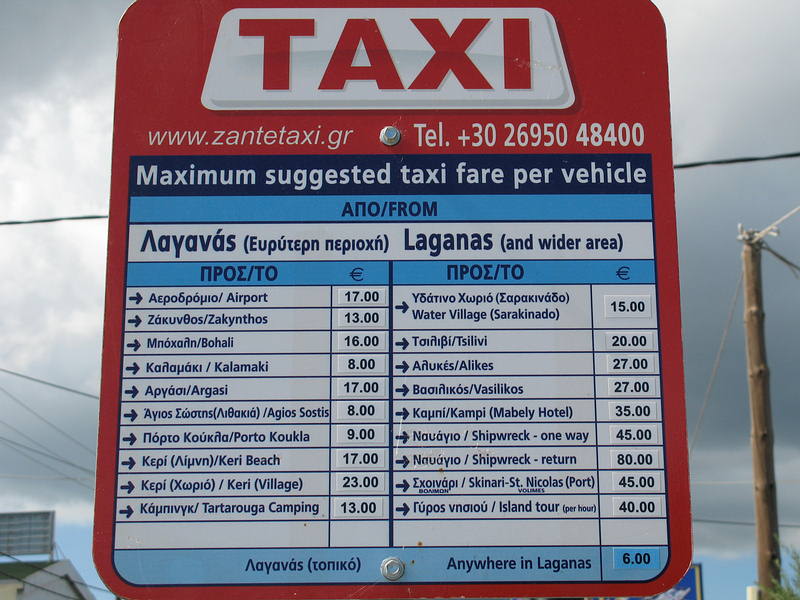 ---
Laganas Buses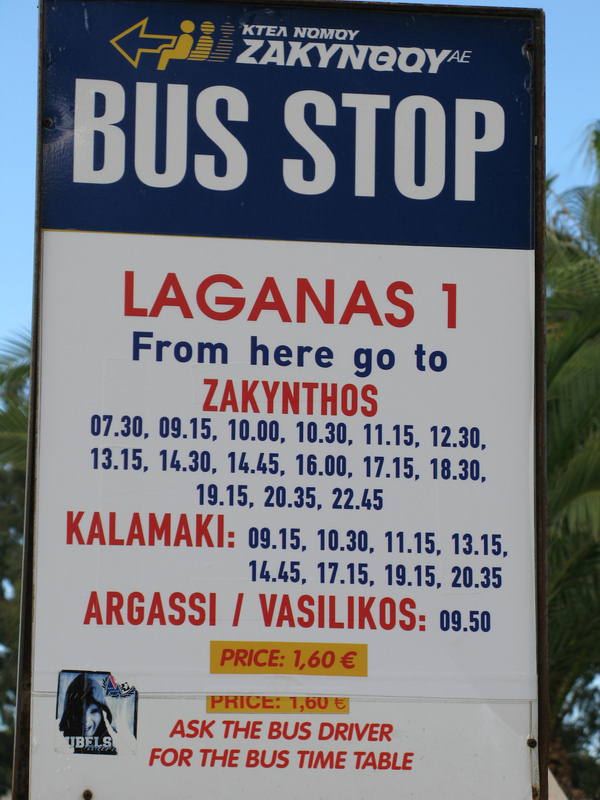 ---

+ Enlarge Map
Kamikaze Bar

(Bars in Laganas)

10/10
Nicola E

kamikaze was an amazing bar :)! went to zante on the 12th on june and came back the 23rd and was in kamikaze every night ! you go in dance on the bar and get a free shot :d! the pr steven was such a laugh me and my pal nicole had a great laugh and defos will be back :d<3! miss it already and i only arrived back today :(! xxxxx
Kristina M
IS WONDERFUL !!!!! I <3 MAKIS !!!!
10/10
Tam W

omg best holiday me n the girls ever had! such a laugh in the place! the staff were hilarious me n my my mate used 2 go in the kitchen with the lil greeks.. oh they loved it.. spesh when they got my mates boobs out! any one remeber nico? the short washer up bloke.. with the pink rubber gloves?:)

10/10
Jodi L

Without a doubt the BEST bar in Laganas. I have spent every night in Zante in here for at least some amount of time...and alcohol!

Best priced too. Coctails about 3.50 euro and you get free shots ( 1-10 depending on what kind aand how long u spend there) lol

Most of the staff are lovely, especially Andy who's from the States, Some can be a little creepy though...and they love giving out 'special' lollipops! haha but theyre sound most of the time. They also do tricks to keep you amused!

Anyone like dancing on the bar? That goes too in here, infact i would neer suggest putting a drink on the bar sides, ull almost definately lose it haha!

This bar is prob a 13 out of 10 but i cant put that

lol
10/10
Dawn T

hiya

really good place nice staff and god drinks and also good music

love

dawny
10/10
Yvonne M

Great bar good music and if you ask the D J for a tune if he's got it he will play it, unlike some of the bars you can ask but they play just what they want
10/10
Kerry M

Kamikaze can only be summed up in one word...........AWESOME!! Started off here every night, good cocktails, lovely bar staff, and fantastic holiday tunes!!. Wot more ya want guys??! will be back for third year next year...cant wait!!
9/10
Amber S

I Went To Zante On July 20th-27th. We went in Kamikaze on Our Last Night and Enjoyed Ourselvess It was Amazing :) Me and My Mate Was Dancing On The Tables + The Bar Quite Alot! + You Cant Beat The Fishbowls ;] Lol. Get you masheddd.

Im Coming Back Next Year So i Will Deffo Come Back in KamiKaze :)
10/10
Beth W
alwaaaays got dragged in here but it was goood once it got going :) 2 sexy ladies pleeease! loved it x x

10/10
Nicola M

This is the best club in laganas The security guard and bar man are both hotties, pr staff are ok aswell i suppose cant wait to go back!! Maybee sooner rather than later ... SUNDAYYYY
10/10
Sarah W
this place is brill, if u want to get the party started go to this place, prices are soooo cheap, cocktails are yummy, and if ur lucky u can get urself up on the bar it bloody brill.

x
10/10
Andrea F

I WAS GUTTTED WHEN THE BAR CLOSED ON THE 3RD OCTOBER BEFORE I FLEW HOME ON OCTOBER 5TH. IT CLOSED DOWN BECAUSE WAS THE END OF SEASON.

I DID NOT HAVE CHANCE TO SAY GOODBYE TO YANNIE OR MAKIS, GEORGE OR OTHER STAFF..

THANKS AGAIN FOR THE GREAT COCKTAILS GREAT MUSIC ONE OF THE BEST BARS ON THE STRIP.

I WILL BE BACK IN JUNE 2008 AND CANT WAIT..

UNITL THEN GOODBYE TO YOU ALL AND SEE YOU NEXT YEAR IN 2008.

ANDREA FORD

FROM BIRMINGHAM.
10/10
Sarah C

Kamikaze is the best bar down the strip, i loved the bar. went in there evernight that we went out. the music is great! and it has a really good atmoshpere. Makis is the best barman in there and one of the main reaons i went to the bar ;) miss you

Really wanna come back next year!!
10/10
Andrea F

Denise and Andrea here again! Came back July 07 and coming back Sept 07 also! It just gets better and better. Staff all loved us in here, we have been coming out to Zante for years now, Great bar staff, great door staff, great DJ and cocktails galore. What more can be said really?! Cocktails are 4 euro's each and are well strong, enjoy! See you all Sept 07 x x x
10/10
Andrea F

Hello to you all. A big hello to yannis hope to see you there this year. The mad and fun girls from birmingham will be back you may have guessed Andrea and Denie we are flying out june 28th for 2 weeks we are so excited.

Look forward to having a few shots get them ready for us we be back for lots of partyng and dancing. In this bar its great fun great music and staff are friendly.

Hope you still here Yannis nice to see you again.

Love Andrea and Denise from Birmingham.

xx
Sindy
This was a really nice bar.Me and my friends where there at july and we had a really nice time.
The bar staff was really friendly they gave us free shoots and there cocktails where really good.
The music was very good (specialy when the shakira song was on )
we will defently be there next summer.

Alva M
i worked in kamikaze as pr 4 5wks this season was a great place 2 work,met sum lovely people.loved all the staff there 2 really nice and the coctails were amazing...became addicted 2 pink ladies,was great getn drunk 4 free every nite!x
The T
Great bar the best place to be in lagana.The music is amazing i was dancing to it all night long (KEEP ON GOING DJ)

Andrea F

JUST TO SAY SEE YOU ALL NEXT YEAR FROM 28 JUNE X 13 JULY KAMIKAZE BAR IS ONE OF MY FAV BARS IN LAGANAS.

ANDREA AND DENISE

FROM BIRMINGHAM
Andrea F

Not just like I LOVED THE BAR, the music was great I danced all night to it. I loved Yannis too I look forward to seeing you soon.

Yannis keep in touch.

Andrea

From Birmingham

July 31st 2006.

x
Claire M
HI TO EVERYONE THERE AND SRECIALLY TO THE MOST SEXY BARMEN YIANNIS.

HE IS GREAT.I MISS HIM SO MUCH AND CANT WAIT TO SEE HIM AGAIN....
Jessica

i am currently a pr for kamikaze, i miss you gaz, joel n clare but still love you alva you keep me sane x
C J

OMG!!!! That is so funny! Yiannis gave me a paper heart as wel!
Leanne H
How fit is the PR outside Kamizaze this year! Whoaaarrrrr xx

| | |
| --- | --- |
| Search for Kamikaze Bar in all of JustZante & the Messageboard | |
More Bars in Laganas...

4 Play Bar | Amigos | Argo Bar | Aussies | Bar Code | Bar Fantasy | Baywatch Beach Bar | BJs | C-Lounge | Cafe Del Mar | Captain Morgan | Central Bar | Cheeky Tikis | Cherry Bay | Chevys Bar | Chicago Bar | Cite Club | Cocktails and Dreams | Cool Peppers | Cream Bar | Cubaneros | Driftwood Beach Bar | Enzo Bar | Escape Club | First Stop | Fishery Inn Pub | Friends | Friends | G Spot | Ghetto Bar | Glamour | Havana Beach Club | Hawaiian Club | Hot Lips | Kamikaze Bar | Legends Bar | Linekers | Loca Bar | Lush Bar | Mad Bar | Maggie Maes | Mambo | Medousa | Mojito | Moulin Rouge | Must Sports Bar | Navagio Bar | Nikos Cocktails | Ocean Inn | Pauls at Last | Plus Club | Pure Beach Club | Relax Bar | Rescue Club | River Bar | Sabotage | Sin City | Sizzle | Summertime Bar | Three Lions Bar | Vibes | Waikiki | Wild Coyote | Zeros | Zoo |