Zante Beaches

Laganas Reviews
---
Zakynthos Guide
---
Local Directory
---
WalkAbout

Street View Style Tours
---
Zante Maps
---
Laganas Taxis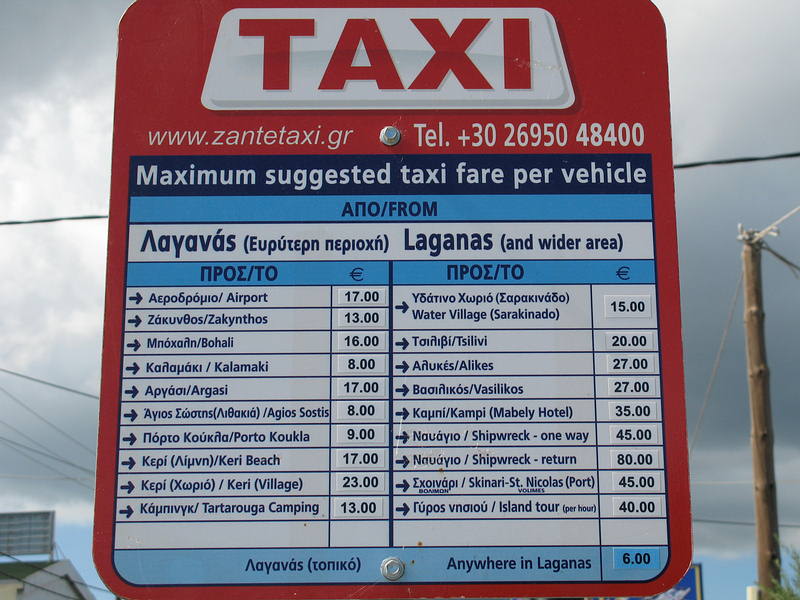 ---
Laganas Buses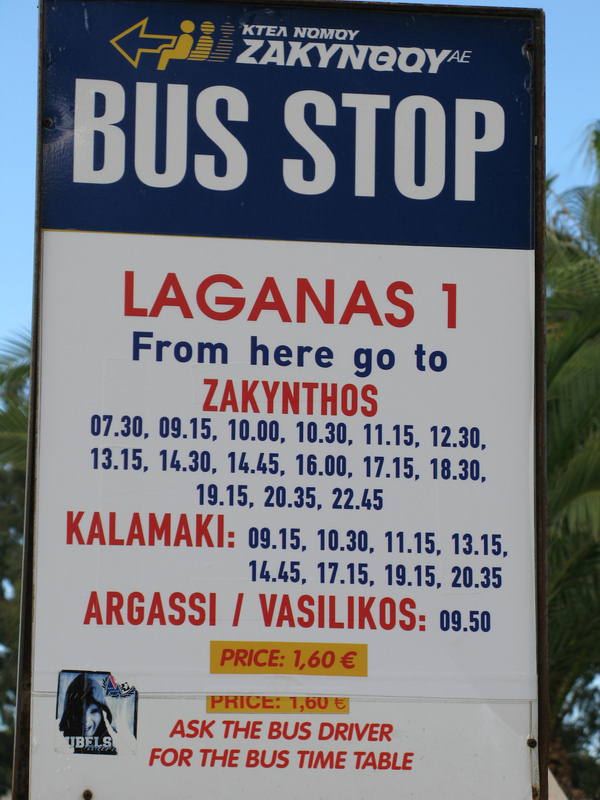 ---

+ Enlarge Map
Must Sports Bar

(Bars in Laganas)

10/10
Stef

Hi Their, Been back a week now and this was the best bar we went in, the staff were great and tthe drinks were cheap!! Free shots nearly all night!!! It would be the first bar i would go in if i ever went back, as me n my partner became really good friends with the owner n all the bar staff: Jack(the cockney), Courtney(very funny and drunk when she dances on the bar!!) and Emma(great Girl) and the owner Pedro thinks he's funny but he's not lol!!! Joking

I would recommend this bar to anybody it's bloody fab!!!!

Stef and Shane XXX

10/10
Sarah D

This place was amazing. We met the man on the door who tried to copy our Scottish accents (very badly) he always dragged us into the place for free shots and fat frogs - best fat frogs on the Island. Gr8 music and gr8 banter from everyone. No1 went in there and didnt come out with a new friend lol. All the staff were really friendly and happy to help. We done a tutu night for HedKandi and went in there first and got our lots and lots of free shots was amazing. Pitty it was a bit out of the way of the mail strip but we passed it walking from the Dados Hotel anyway so it was all good :)

He always commented on my friends hair - how odd.

Any1 who goes to Zante MUST go to Must

haha! xxx

10/10
Chloe T

must and must 2 were my fave places! esp the bar staff, dave from must 2 and james from must! legendddds well worth a visit, 2 cocktails and 2 shots for 4 euros, plus dave is guaranteed to forget 2 charge you at least once during the night! ahh i really miss it, cant wait to go back zante is the nuts! xxx
Shona M

heyyyyyy just back .... goin back in august absolutlyy luvd must bar is a must for everyone expcially fish bowlsss..... bigggg hello too allan n th irish guy lol missin it loadz b back soon though....

shona dayna n laura (glasgows brunette barbies) lmao
7/10
Mr B
Great cocktails on the main strip ( Must Special is a must ! ) Hello Katie ! And the other Must Bar ( along the side road from Big Boys ) serves some good old-fashioned British food at a very reasonable price...try the Must Big Burger !
James R
MERRY CHRISTMAS TO ALL MUST 2 STAFF FROOM 2005-2006

JAMES....!

Sarah T

ha ha must 2 lets get smashed (why peders cant see).... james and cearen u took the dringing every cocktail on the menu in one nite alittle far ha ha i loved it. c u all soon ex waitress 2005/may 2006 could handle it no more ha ha sorry peders! sarah xxxxx
Kelly R

Just wanna say a big hello to Fiona. Got a fab picture of you with me & matt when we done our hawaiian night on Tuesday for my birthday. I will get them scanned & sent to you via this.

Love Kelly & Matt xx
Graham H

Just got home gutted

must is a must !!! just the right place to get a beer or 3 !! top bar maid portsmouth for going easy with us on the footie scores,little jen was a saviour saving our tired pissed little legs from constantly walking to and from the bar how can we leave out Natalie aka ardvark!! and Fiona aka bumble bee !!!

the greatest girls around kept us entertained for hours

missin u already !!!
James M

well thats not what she told me s**t ed!!!

glad everyones ok,should be home in bout a month when my dad comes over im gonna try and get on his return flight.

my cherry blossom fishbowls are legendary,as are the flamin lambours,gas chambers(the ashtray one),and any other drink i make.

speak soon mate x
Beckie J

ner ner sam said i'm a better kisser than you sunshine!! kelly says hey jimbo!!!! she misses ya lodes and she's still not mastered the random noise.... however she refuses to stop practising!!!
Beckie J

Jaaaaaames!!!!!!!

Oh my god i've got holiday blues!!!!! yea i've sobered up (just!!) and i still blame u and those flamin lamborghinis - they're lethal, you've gotta try it if u go here! and what's all this about u missin kelly more than me, u dn't have to lie to her y'kno... bless ya. i want a cherry blossom fishbowl

(james style lol) hows ur arm doin?? hear its back in a cast? well see ya when u get ur ass bk to sunny excitin england!
James R

hi babe....miss you to,sidders is fine,hows fiona ? you can email me now ive sorted it now.

or ring us on ciarans phone,hows becky has she soberd up yet,tell kelly sorry for no saying bye.

speak soon babe...xxxx

ciaran says hi!!!
Sarah P

great place to start the night....we had such a laugh with the bar staff james,ciaran,(who were fit by the way)but the other barman and ian had a big attitude problem and stupid hair.ciaran and james kept us ammused most nights with there random stuff.

MELVINS A LEGEND!!!!!!!!

X
Sam H
hi james,

missin u like mad baby

tried emailin u but it keeps sayin failed. plz get in touch. cant wait til u get home. hope sidders is bein good lol

speak to u soon baby,

love u loads n loads

x x x x x x x x x x x x x x x x x x x x x x x x
Louise G

a great place to start the night, the cocktails were cheap as but go 4 the fish bowls we ad enough fat frogs (only 10 euros) to last us a life time in this place!!! the music was good & there was always people in usually us haha
Lucas M

Great location and cheap drinks. great place to start before you go to the big clubs.
Francesca Y

The staff were so friendly especially Gav and Tuesday they made it the best pub in zante!!!!

I only wish i had more time to get to no them. Emma and i will never forget them.

The drinks were cheap and if you love sport then thats the place to be!
Martin B

This place is awesome!!! its all about the 70euro fishbowl.... 5 lads took it on... finished it in 1hour 15 minutes not sure thats great but now worries it gets you SMASHED.

I need to contact Andy as he took a picture of us lot with the empty fishbowl and i could realllly do with it. Anyone got his email address?

Thnx People!!!
Mikaela C

this bar is ace especially jen who works there she is a superwoman!!!!!!!!!!!!!!!
Dave

Happy Birthday James!
Rob M

hey ppl, just got bk from zante! ada fab tym n must isa gr8 bar, wudnt av startd goin in if it wnt 4 some gorgeous lad that was p.r there! his name is mark...duno if he'll eva read this but miss him so much n i am defo gona c*m bk cya l8r on in the year! x x mwah x x
Aaron C

Hey everyone at must 1 & 2, it aaron here (pr must1)

hope u all had a good new year n everything is goin well, just a quick message for andy (plastic scouse) take it u saw the result on saturday OLDHAM 1- Tranmere-0. just remindin u bout that bet we had on who will finish higher in the league. I'll pop in 1st week in may to collect the 50euros ur gona owe me, haha.

Cu in may, say hi 2 sarah , litsa, n aidan if u see him

Aaron aka pisshead pr who got sent home the nyt england beat wales,hahaha il neva forget andys face wen he saw me bein sick.

take care
Spellacy2k S

heres a picture of me (ben) , adam jerry (barmen) andy and sarah (joint management) aidan (henna tatto man outside!!
Sam H

yea it was nice to c u agen too. bet u dint expect to c us eva agen! we saw jay a few times aswel this yr but he reconised us but jus dint no where from until we told him. im gona add u to my msn hope u dont mind.

sam xxx
| | |
| --- | --- |
| Search for Must Sports Bar in all of JustZante & the Messageboard | |
More Bars in Laganas...

4 Play Bar | Amigos | Argo Bar | Aussies | Bar Code | Bar Fantasy | Baywatch Beach Bar | BJs | C-Lounge | Cafe Del Mar | Captain Morgan | Central Bar | Cheeky Tikis | Cherry Bay | Chevys Bar | Chicago Bar | Cite Club | Cocktails and Dreams | Cool Peppers | Cream Bar | Cubaneros | Driftwood Beach Bar | Enzo Bar | Escape Club | First Stop | Fishery Inn Pub | Friends | Friends | G Spot | Ghetto Bar | Glamour | Havana Beach Club | Hawaiian Club | Hot Lips | Kamikaze Bar | Legends Bar | Linekers | Loca Bar | Lush Bar | Mad Bar | Maggie Maes | Mambo | Medousa | Mojito | Moulin Rouge | Must Sports Bar | Navagio Bar | Nikos Cocktails | Ocean Inn | Pauls at Last | Plus Club | Pure Beach Club | Relax Bar | Rescue Club | River Bar | Sabotage | Sin City | Sizzle | Summertime Bar | Three Lions Bar | Vibes | Waikiki | Wild Coyote | Zeros | Zoo |