Zante Beaches

Laganas Reviews
---
Zakynthos Guide
---
Local Directory
---
WalkAbout

Street View Style Tours
---
Zante Maps
---
Laganas Taxis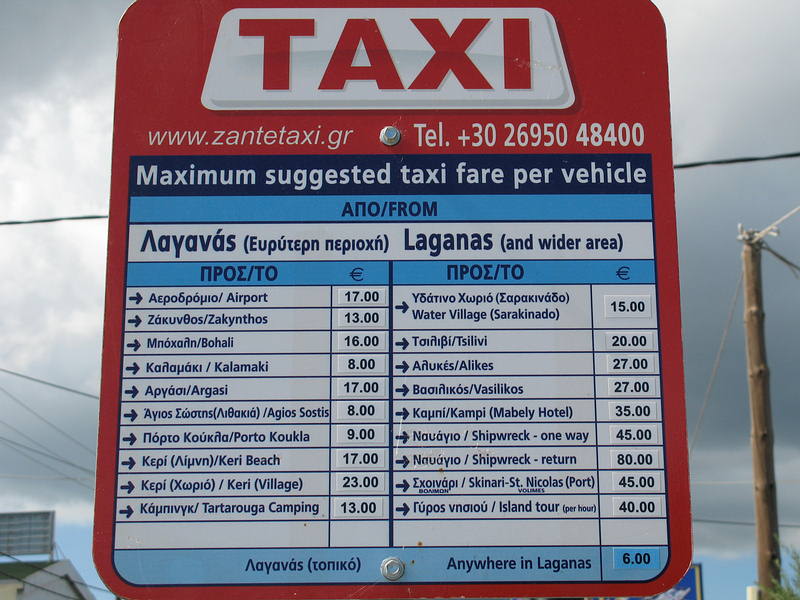 ---
Laganas Buses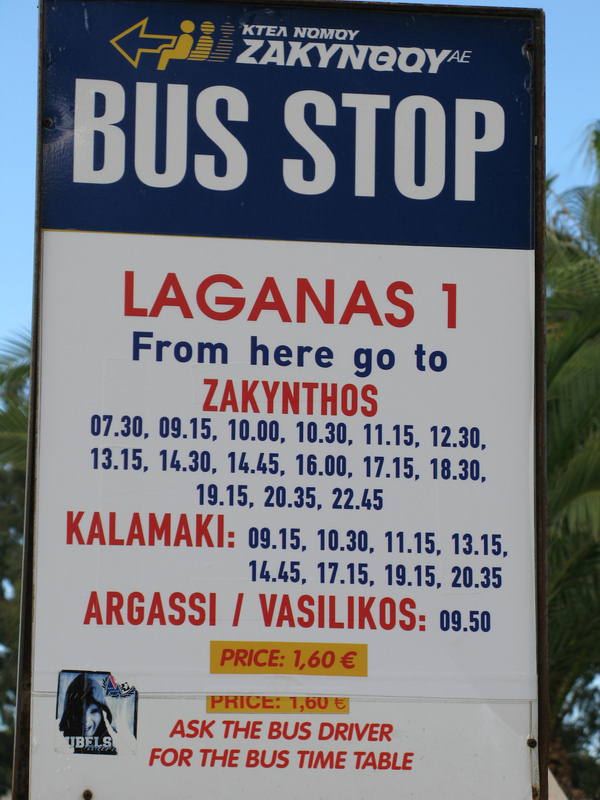 ---

+ Enlarge Map
Fishery Inn Pub

(Bars in Laganas)

10/10
Mark & jayne W
Great bar we visited in 1995 & 2005 when jayne is well enough we will return.
Janet Trelfa
hi gail can you give me a ring regarding friend paul (twinny) thks 07901840961i am on facebook dont know your surname been trying to find you

10/10
Horace B

best bar and diner in all laganas steak pie brilliant exelent company george and gail susan and lisa this is the first time in greece will be back again in september from jimmy five brllies and billie big top

hi gail and george its jimmy 5bellies and billie big top back again 20th may in the ionis have a steak pie ready see you soon
10/10
David H

without a doubt all you can wish for excellent food brill staff gail jan not forgetting george

on the beach so ideal for lazy relaxing days highly recommend to anyone visiting laganas old or new

gail jan george both chrissy and myself will be with you once again on the 27th june
10/10
Lesley S

Lovely place for a lunchtime meal, mmmmmmmmm those chicken wings were great, and the chips and curry sauce filled a gap perfectly. Good service and friendly staff,
Alex K
Hi Gayle,George and Jan, sorry we never got back down again before we left, once again it feels like walking into your local. Posted pics again below, hopefully it does not offend someone again.

A&P xxx
10/10
Alex K
Hi Gayle, George and Jan, if she is still here, we will be back 7th May again, missed last year. If you want us to bring anything over, drop me an email, new one is,

Alex and Pearl
2/10
Mark H

went for 2 weeks last year all i can say is the best part about the fishery inn was the food, best breakfast/dinner on the whole island, it was just a shame about the other staff the waitress just sat at the bar smoking, and george the owner couldnt wait for you to be gone ( after he took your money ). if you want good food go there but don't expect any friendly treatment from the staff outside
10/10
David M

gayle ,george and the team made our holiday ,there freindly wellcoming and serve a great bit of grub just don,t drink georges raki!!!!!
10/10
Mark B

Hi Gayle and everyone else.

Just to say thanks for being a great host for the 2 weeks i was there, hope you are all ok and i will be over again in September. This is by far the best pub in Laganas, great location , great staff and atmosphere you are made to feel so welcome.

See you soon

Mark

ps Yes i will remember to get the pic n mix for you.

.
10/10
Frances K

THE FISHERY INN IS ONE OF THE MOST DECENT PLACES TO GRAB A BITE TO EAT IN LAGANAS.

SOMETIMES IT MAKES A NICE CHANGE TO EAT AN ORDINARY LUNCH THEY DO REALLY SCRUMMY BAGGETES WITH CRISPS, OH BLISS, OH SORRY I WAS DREAMING THEN.MMMM

IT'S RIGHT ON THE BEACH, SO LOVELY VIEW GAYLE AND HER STAFF ARE LOVELY.

THE LOO'S HAVE HAD A MAKE OVER (THERE SEEMS TO BE SOMETHING GOING ON IN ZANTE LOTS OF PLACES ARE HAVING MAKE-OVERS).

ANYWAY IT'S A GOOD JOB. THANK YOU GAYLE
10/10
Alex K
Hi Gayle and George, missed last year but 13 of us coming over for a week on 6th May, combined stag / hen week. Got a few singers so hope the karaoke can stand the pace, looking forward to coming back.

Alex & Pearl
Natalie A

hi gail and george it natalie. you know natalie and mark who were in zante for 6 weeks then went to kefalonia. i know today is melvins birthday. happy birthday melvin. hello to george melvins brother. i think you are so lovely hope you remeber us would be good to get in contact with you again.

luv

natalie.
Alex & Pearl

Hi all at the Fishery, this was the first year in 6 that we did not come to Zante but hopefully will manage a week next year. Just to let you all know that we got engaged and are getting married next June. Good to read that George and Gayle are keeping up their great standards.
Natalie A

its natalie. me and mark spent 6 weeks in zante and it was great. gail and george are so lovely and mel was a cheeky chappy. hello to you all. george mel's brother and mum were fab we met them a couple of times. the food and drink at the fishery is sooo cheap and the food is gorgeous absolutley loved the sunday dinners! loved the karoke as well that was a laugh. if anyone is is out there who has been to the fishery in lately and remember m,e get in contact!we were there from 9th of june to july time

Wayne B

we had a lovely time here, the food was fantastic, the staff were fantastic and the service was brill, gayle and george have done tremendous over the last few years getting this place up to what it is today,if you go here, try out the breakfast #2, it was enough for the whole day, if you try their sunday dinner for 8 euros, there is so much on your plate that also sees you thru the whole day, the music is great with sky sports on and sky radio, virgin radio.

gayle + george has also asked me to let all that have been in to eat and drink there, that they thank them for their support and she hopes to see most of you soon,a very big thank you. from gayle +george once again.
Gill G

hey everyone its gill i worked at the fishery for a while and i loved it gail and george were excellent and obviously mel th barman was fantastic if your ever in laganas get yourself down there!!!!!!!!!!!!!!!!!!!!!!!!!!!!!!!!!!!!!!!!!!!!!!!!!!!!!!!!!
Julie B

Wayne & Vanessa

Please please please give Mel the bar man a big hug from Lindsay and tell him shes still waiting for that text!!!!!!!!!!!!!!!!!

also please say hi to Gillian from Jackie, Julie & Lindsay, she had only just started working there when we were there in June '06 and was a really nice gal.

Hope you enjoy your holiday, we're really jealous
George T
its me again did you see my letter its george, you no mells brother miss you all i had a really good holiday thankyou , the names george , you no george
Wayne B

i was there in 1997, and the fishery inn was the best pub on the south of the island,the food is the best around that area and the music isgreat too, gayle and george are great with every one who enters thier pub, the atmosphere is electric when the night begins, and all who enter are requested to join in the fun-or be-boring, will be back there on the 20th august 2006, so gayle and george, we will see you then my friends.have a couple of knee shakers ready for about 10ish will you please.

wayne and vanessa
Julie B

Great place, only wish we could have stayed. Loved Mel the bar man, he is gorgeous!!!!!!!!!!!!!!!!!!!!!
Mikey M

hi all.sorry not been in touch,really good to see you's both again

hope you's have a great winter and hope to see you's again next year.all the boy's are in edinburgh so its all cool.see you really soon

mikey&jo
Alicia W

thank you gayle an george for letin me work in your bar had the best summer of my life

miss u all loads my cousin give me a cd with pics of us on it but i broke it so as soon as i get a new 1 il stick them up for you an e mail them

hope u all are well say hi to lin an jan for me an the gorgus harry il see him around cypruss next year if his there

im 8 an half stone now hehe very proud

once again thank you

take care

love alicia

ps gayle your it haha
John L

nice bar vfacing the seee and very cheap prices, friendly staff
| | |
| --- | --- |
| Search for Fishery Inn Pub in all of JustZante & the Messageboard | |
More Bars in Laganas...

4 Play Bar | Amigos | Argo Bar | Aussies | Bar Code | Bar Fantasy | Baywatch Beach Bar | BJs | C-Lounge | Cafe Del Mar | Captain Morgan | Central Bar | Cheeky Tikis | Cherry Bay | Chevys Bar | Chicago Bar | Cite Club | Cocktails and Dreams | Cool Peppers | Cream Bar | Cubaneros | Driftwood Beach Bar | Enzo Bar | Escape Club | First Stop | Fishery Inn Pub | Friends | Friends | G Spot | Ghetto Bar | Glamour | Havana Beach Club | Hawaiian Club | Hot Lips | Kamikaze Bar | Legends Bar | Linekers | Loca Bar | Lush Bar | Mad Bar | Maggie Maes | Mambo | Medousa | Mojito | Moulin Rouge | Must Sports Bar | Navagio Bar | Nikos Cocktails | Ocean Inn | Pauls at Last | Plus Club | Pure Beach Club | Relax Bar | Rescue Club | River Bar | Sabotage | Sin City | Sizzle | Summertime Bar | Three Lions Bar | Vibes | Waikiki | Wild Coyote | Zeros | Zoo |