Zante Beaches

Laganas Reviews
---
Zakynthos Guide
---
Local Directory
---
WalkAbout

Street View Style Tours
---
Zante Maps
---
Laganas Taxis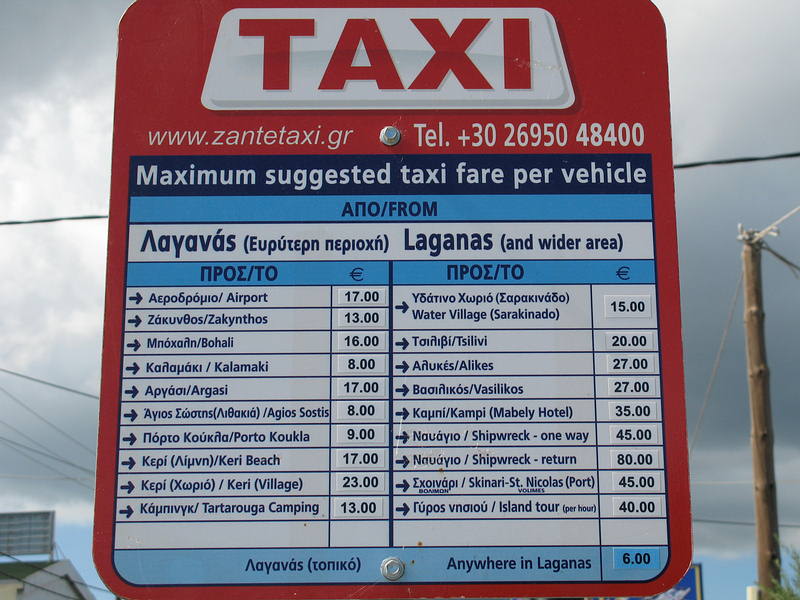 ---
Laganas Buses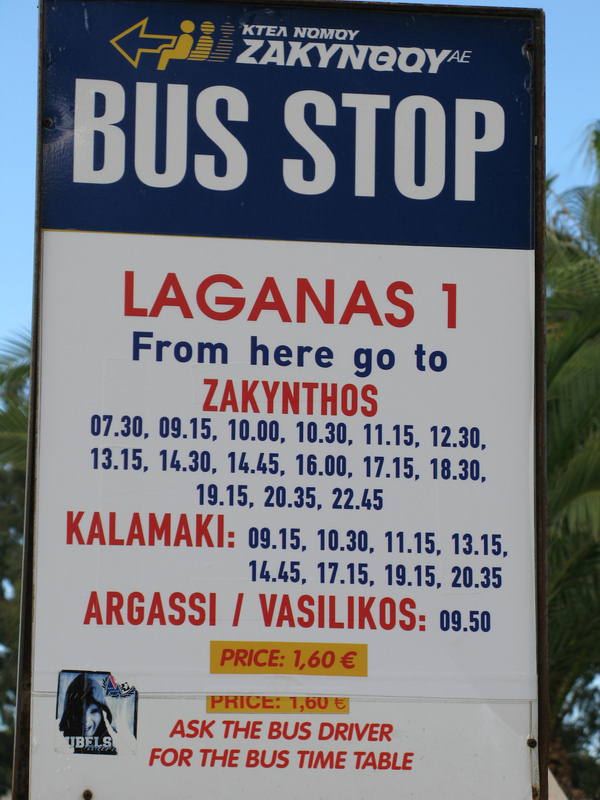 ---

+ Enlarge Map
Relax Bar

(Bars in Laganas)

10/10
Hayley S

BRIAN WE LOVE YOU!! amazing singer and wicked guy we was in their every night to have a singsong! staff were great and cheap drinks! love this place and would definitely recommend to anyone going to Laganas!
10/10
Mark,sara,sheldon K
HAD THE MOST AMOUNT OF FUN HERE - HAD TO POP IN EVERY NIGHT FOR AT LEAST ONE OR TWO OR THREE OR...! MOST NIGHTS DIDN'T LEAVE TILL CLOSING LOL! SEX ON THE BAR WAS GREAT!NATALIE AND TASH ARE THE BEST! VERY FUNNY VENUE WITH GREAT CHEAP DRINKS AND SOOOOO FRIENDLY!WE ALL WISH WE WERE BACK THERE WITH YOU!MISS YA XX
10/10
Emma R

Relax! we were your last customs of the season and you got us very drunk and taught us that weird cool dance but the thing is that i don't know what the songs called!!! been doing my head in and been trying to find it for 3weeks!

Hopefully see you next year :)

x x x x
10/10
Clare-lou T

just got bk from laganas and was in relax nearly every night even tho it was quiet Tony kept us entertained ..... wot a legend loved the water pump dance haha!!!

cant wait to go bk for the season in may!!!

Clare-Lou from Newcastle xx
10/10
Bianca

Went in there everynight, loved it everytime.. Tony was a legend, he had that boom boom pow lol ..

cant wait to go back next year, hope hes stil there =) ..

From Sheffield girls, stayed at vivian x x
10/10
Megan B

Just wanted to say what a brilliant holdiay i have had, and some really good nights in Relax Bar with Irish Tony. I love him!! Love from Megan stayed at the Vivian - hope he is still there next year!
10/10
Jamie B

what a wicked bar went zante for 7 days and every night i spent in there listnin to tony doin boom boom pow waht a joker xx
10/10
Jonathan H
irish tony is cool will miss being dress up thank for the great time
10/10
Sam W
Irish Tony is brilliant! Me and my girlfriend just got back from laganas this week and thought he was amazing! Love the Relax Bar!!
Dj I

Just been to Relax, Love Bobby but Irish Tony has now started to DJ at Relax.

To all those who love Bobby give this guy a chance, he is good!

Love oyu Bobster (give me a ring)

Thefatdj (Bolton)
Martine S

We have been in Laganas from 20 september - 29 september in Laganas and visited the Relax bar a lot of our nights. We have had a real good time and a lot of fun. Althoug we were almost the only visitors the staff and Irish host made our nights great. Thank you for a real good time at the Relax bar!

Steven and Martine from Holland
Alija S

Hi Bobby

Sorry to hear ur in a bad situ in England, hope it's 'work-out-able'! Oh god, betta remind u who we r b4 i ramble on, we came in Aug 06, from Manchester, Glynn, me (Alija) and Glynn's sons Sam and Jake. Remember we told u we were trying for a baby, well we had one, a boy (got his pic on here). Soooo sad to hear ur not at Relax any more, we wantd to come bk in 09 (couldn't this year cos our son was born) but hey, Slim Boy Fat has good reviews so we'll giv him a try.

Take care and love to ur little girl n missus. 'm off to cash our giro (what with me being a Manc n all) LOL
10/10
Dj S

Karaoke host needed asap

please contact ian on 0030 6978913983

laganas based and excellent rates of pay. must have own equipment or laptop based karaoke.

immeidiate start available to competent person both on mic and singing. be able to entertain to both 18-30s and familys .

10/10
Bobby T

hey yes its bobby. i would just like to say thank you to spiro pav yanni dora dennis and to every body who made me what i was in zante and at relax bar it was the people who made the holidays for them selves not me i was just the fool in the middle.lol... i find myself in a bad situation here in england at the moment my daughter is well as is nat the missus and little pld me well what can i say ....... still a prize tit . i am really sorry for leaving relax bar and would like to let you no that the relax bar is still the best karaoke bar on the island no matter who is in it. as for fat boy slim give him a break as i am a hard act to follow especially after 3 seasons of people who came back to see me .. i would not like to entertain slim boys customers after 3 seasons they would think i was a right tit wich i am but hey zante will allways have changes and as the big man says you just have to move with them or move over . any way i will see you all in about 3-4 weeks yes i am comin back for holiday so spiros get the black sambuca ready. my email is

robert.taylor2526@yahoo.com

if any body wants to get in touch love you all bobby.

10/10
Dj S

thanks guys for the comments on summer 2008.

Your right its not bobby although as far as im concerned the guy has my total respect and had a great show here. its been tough to impress regulars. he knows how hard it is work here and im sure he respects the trials and tribulations that goes with being a kj jock in relax laganas.

its tough this season as the the whole euro versus pound has had a lot of people coming out later and only spending very little money. were busy but later, and the 18-30 program as well as the rest of the young program has had the people choosing over some very good acts on the island i.e hed kandi, ratpack, MC Luck dj neat. in my eight years in zante ive never known so much choice of top djs and nights in laganas. is it good. well for the big bars that can afford them but not for bars such as relax, thus this time of year no familys which is total nightmare to build a good atmosphere, introducing the bar dance competitions has been a great sucsess and has had us packed all week with a great crack all night and karaoke following after. this and the price slashing of certain cocktails every night keeps the peoples pockets happier.

times change and we have to change with it, weather we like it or not.

thanks to all those for supporting relax and this transition period and long live all those who have helped make this bar great over the years.

yours truly

dj slimboyfat

p.s catch photos at www.myspace.co/djsbf

5/10
Jodie A
I'm sure the new guy is a great laugh, but when we stopped by last week (hoping Bobby was still here) we were greeted by an empty bar!!! Was totally gobsmacked as i'd remembered it being so lively....i did get a free shot for singing, but it was definitely missing that certain something!

Not the same place it used to be

7/10
Lynn and craig *

Deffo no bobby this year , instead u have got slim boy fat, also known as ian. a great guy who caters for family and the young and just about everybody. great voice on him he sings meatloaf a treat. dont know if it was me but something was lacking in the relax bar this year and it wasnt the lack of bobby. something just didnt click. still a nice place to be and spiros and the gang make the bar run smoothly. hopefully next year the place witll b buzzing as usual.
10/10
Tim P

No Bobby this year. Boooo.

But the a new kid on the block DJ Slim Boy Fat is as per the previous comment by Chris is the dogs. The bar staff are as friendly as ever and the booze is amongst the cheapest you will find anywhere. You won't be disappointed.

Tim & Ange
Chris R

HI EVERYBODY,

I HAVE JUST COME HOME 2DAY 23/05/08 AND BOBBY IS NOT AT RELAX WHICH IS A SHAME, SPYROS AS GOT ANOTHER DJ, IAN THOMPSETT AKA DJ SLIM BOY FAT. HE IS THE NUTS. SO I HOPE YOU ALL HAVE A PHAT TIME LIKE I DID. WHEN YOU SEE IAN TELL HIM CHRIS THE HAMMER WANTS A MAGNERS, HE WILL KNOW WHAT YOU MEAN!!!!!!! P.S HAVE A GOOD ONE

10/10
Deana&&kerrine H

Hey Bobby;;How Are You? In Case You Can't Remember Us We Are The Ones That You Called The Hoe Bags In October 2007!! From Sunny Nottingham!!HAHA!! Bin Along Time Since We Were On Our Holz Laughing Up In The Relax Bar!! Hope You Had A Good Wedding And Everything Went Smoothly For You!!

Hoping To Come Back Soon So We Can Suffer Some More Of Your Insults!! HAHA!! Still Laugh About The Dyslexic Snap!!

Hope You Are Doing Ok Where You Are Although The Sunshine And Beaches Can't Be Much To Complain About!! Lucky Git!!

Just Wanna Finally Say That You And Your Entertainment Was Definately The Highlight Of Our Holiday!! Can't Wait To Come Back!!

MuchLove The Hoe Bags A.K.A Kerrine,Deana and Karen

P.S Will Post The Pics Of Us With You In The Relax Bar Soon!

6/10
Sue H

Had plenty of great nights in her with spiro and the gang.Fun atmosphere with bobby`s wise cracks at me got him back though. I know he was coming back to england when i was there last so who knows whether he will be there this season no one seems to know
Helen L

hi bobby its helen and sarah the two scouse girls we came out in august had an absolute ball thankyou hope all is well an your still enjoyin yaself hopefully see ya again sometime heres some pictures thought ya might like xxxx
10/10
Tim P

Hi Bobby. Hope you are well. We are coming back to Laganas in May (having got engaged there in June 06). Hope you are doing next season cos u made our holiday last time. One of the funniest blokes of all time. Tim & Ange
10/10
Anthony H
Hi Bobby and Kim, My Wife Angela and I were very impressed with your show.
We came for two weeks Holiday, that was the end of September last Year 2006.
The Relax Bar is the Best place for entertainment in the whole of Laganas, Zante.
We miss you and Zante. Hope you remember us, Best Wishes from Tony and Angela.

10/10
Colin,lindsey&callum Y
hello bobby,

we hope your special day was as good as our`s and you and your wife have a long and happy marriage together.here`s a few pic`s of our wedding this year in zante.
| | |
| --- | --- |
| Search for Relax Bar in all of JustZante & the Messageboard | |
More Bars in Laganas...

4 Play Bar | Amigos | Argo Bar | Aussies | Bar Code | Bar Fantasy | Baywatch Beach Bar | BJs | C-Lounge | Cafe Del Mar | Captain Morgan | Central Bar | Cheeky Tikis | Cherry Bay | Chevys Bar | Chicago Bar | Cite Club | Cocktails and Dreams | Cool Peppers | Cream Bar | Cubaneros | Driftwood Beach Bar | Enzo Bar | Escape Club | First Stop | Fishery Inn Pub | Friends | Friends | G Spot | Ghetto Bar | Glamour | Havana Beach Club | Hawaiian Club | Hot Lips | Kamikaze Bar | Legends Bar | Linekers | Loca Bar | Lush Bar | Mad Bar | Maggie Maes | Mambo | Medousa | Mojito | Moulin Rouge | Must Sports Bar | Navagio Bar | Nikos Cocktails | Ocean Inn | Pauls at Last | Plus Club | Pure Beach Club | Relax Bar | Rescue Club | River Bar | Sabotage | Sin City | Sizzle | Summertime Bar | Three Lions Bar | Vibes | Waikiki | Wild Coyote | Zeros | Zoo |