Zante Beaches

Tsilivi Reviews
---
Zakynthos Guide
---
Local Directory
---
WalkAbout

Street View Style Tours
---
Zante Maps
---
Tsilivi Taxis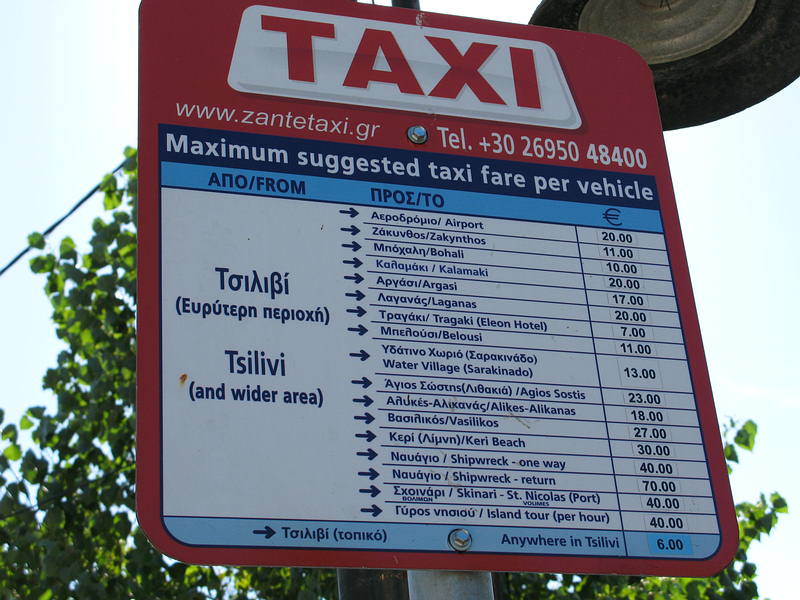 ---
Tsilivi Buses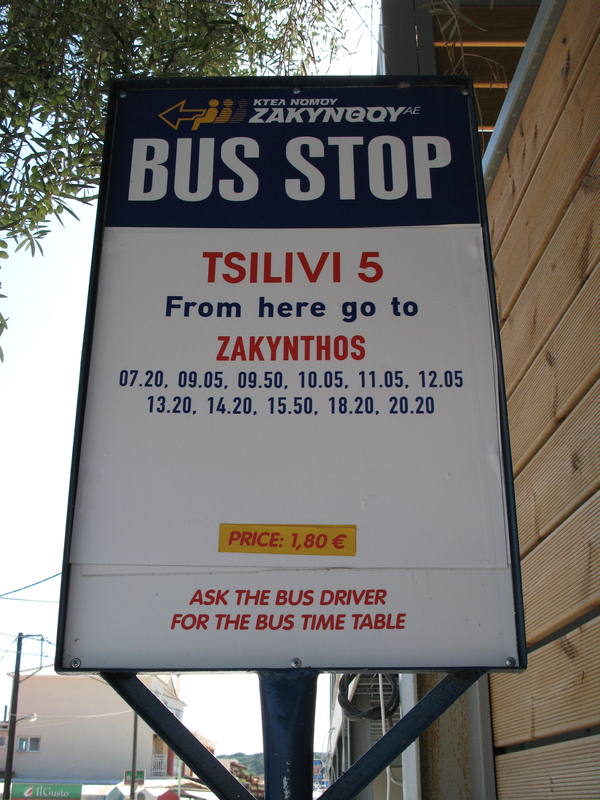 ---

Ranias

(Restaurants in Tsilivi)

Sarah B (September 20, 2006)

Just come back from 2 weeks in Tsilivi and it was nice to see our Friend Dommy was still working in the resort. This is definately one of the best restaurants in Tsilivi and would recommend it to anyone visiting the resort.

SARAH & ANDY
Pam W (June 18, 2006)

We have just come back from two weeks in Tsilivi and we ate at Ranias several evenings. The Beef Stifado, Lamb Kleftiko and Moussaka were all home made and beautiful. In fact, everything we had to eat there was lovely. Our Grandson aged 9 loved the Pizza and even gave the Yoghurt and Honey a try and liked it. The Pork a la creme was wonderful too. Highly recommended and we will definitely be back next year!

Charlotte C (October 25, 2005)

We arrived back in UK on Sunday 23rd October 2005. We were staying at the Phoenix Beach so this restaurant was just around the corner from us (Phoenix Beach and Zante Maris are adjacent). We overlooked this restaurant for the first week and tried for the first time the second week. We were gutted we'd left it so late, food here is of excellent quality, the service is excellent, it's an extremely clean and pleasant setting and sitting outside can be quite romantic due to the quieter location. The price is slightly more expensive than some places but you definately get what you pay for! For 35 Euros we had starters, mains, carafe of wine, liqueur coffees, one Coke and a Martini and Lemonade. The cheapest meal in comparison was 20 Euros at Koukos (also a good meal). Try the Kokkinisto at Rania's it's delicious. We ate here 5 times in the end and it was the best restaurant we had eaten at.

Scott B (October 03, 2005)

such a shame we never eat there, (next to our hotel zante maris) (you cant go in 1st restaurant you come to) the guy on the door so friendly and welcoming (genuinely ) even asking if we had good day on way out and have you had good night on way back.... prices looked v. good
Sarah-louise N (August 20, 2005)

once again a wonderful welcome by tommy who remembered us from last year. meals were of a high standard, try the traditional dishes we had pastichio not found on a great deal of menus in Tsilivi.
Louise (August 04, 2005)

nice place right by our hotel (zante maris) although after their spaghetti, I had the worst stomach pain ever!!!
John W (July 18, 2005)

Great food and quiet location.

Very welcoming even if you only have coffee's.
Liz W (July 11, 2005)

Hi rannias

Great for true greek food moussaka very tasty,salads very nice .a very varied menu to cater for all tastes

we ate there a few times as we stayed over the road in the zante maris.we holidayed in june 2004,and are returning back this september 2005.cant wait hope tommy and leo are still the waiters as they are a comedy act and very nice.nothing is a problem in this establishment,it is very well run.even rannias children forgotten names and there gran are very friendly.

Will definetly be eating here again when we are over,value for money.very clean and food is lovely and fresh.

C u september rannia

hope tommy and leo are still working there.

Liz &Alan Ward
Gill M (June 02, 2005)

Our second visit to Tsilivi and very pleased that Rania's still offers excellant food, friendly service at good prices.

The only problem is you have to choose what to eat, it is all good.

Nice quiet location off the busy roads.

Liz W (July 24, 2004)
JUST RETURNED FRO HOLIDAY 20/07/04.WE ATE AT RANIAS A FEW TIMES BY DAY AND HAD A FEW EVENING MEALS ALSO.THE MOUSAKKA IS EXCELLENT AND THE T BONE STEAKS ARE SUCCULENT,COULDN'T FAULT ANYTHING FROM WAITERS TO COOKS.RANIA HERSELF IS VERY YOUNG WITH 2 LOVELY CHILDREN WHO ALSO HELP OUT BEHIND BAR.A FAMILY RUN BUSINESS AND THE LOVELY HUBBY AND GRANDMOTHERS WHO COOK ARE SO PROFESSIONAL THEY CAN MAKE A MEAN MEAL.EXCELLENT MENU WITH BRITISH AND GREEK MEALS SO NEVER STUCK FOR CHOICE.TOMMY AND LEO THE WAITERS ARE VERY NICE AND VER ATTENTIVE.THERE ARE 2 LITTLE STRAY KITTENS COME AROUND LOOKING FOR FOOD BUT GO AWAY IF IGNORED THEY NEVER DONE US HARM MORE OF AN ATTRACTION. I STAYED IN HOTEL OPPOSITE ZANTE MARIS BUT WILL BE BOOKING RANIAS APARTMENTS FOR SEPTEMBER.BEST WISHES TO LOVELY PEOPLE

Howard G (May 19, 2004)
We loved this place! First time we just went because it was next to our hotel but then we went 4 more times after that.
The nicest staff ever!!
Robert M (April 07, 2004)
THE BEST FOOD ON THE ISLAND ALL WAS EXCELLENT
Tom S (April 02, 2004)
food exelent servise exelent and the best prices you must go there
Jane R (April 01, 2004)
RANIA'S RESTAURANT WAS EXCELLENT THE FOOD WAS EXCELLENT YOU MUST
TRY IT

Diane D (February 15, 2004)
I dont have Rania's e-mail address but her telephone number is 0030 26950 28827. We sent her a christmas card last year to this address: Rania Apartments, Tsilivi, Zakynthos, Greece 29100. Dont know if it's any use to you but good luck!!!!
Can U Help?
Enid H (September 14, 2003)
The address and email address of Rania's Restaurant, Tsilivi
Paul O (August 14, 2003)
Well what can I say what hasn't been said in the previous comment apart from the Fillet minious ( garlic butter ) and the onion soup is a must!!! Good luck to this place, Fantastic!!!
Pauline, brian, debbie an T (July 29, 2003)
We really enjoyed going to Rania's. She has a lovely selection of fresh fish and it is delicious. It is a family run business that also rents out apartments and it is a pleasure to be served by greek people. Tommy the waiter is lovely too.
Gill M (July 01, 2003)
RANIAS was the best Greek food served in Tsilivi.(down left from the St Denis supermarket)The service and price was excellant. Also we enjoyed being served by Greek people not English.
Ian R (June 29, 2003)
excelent what more can i say we ate b/fast there most of the time the only thing i did not like is a scabbie cat round youre feet looking for food ?
Janette H (September 21, 2002)
Lovely place to eat, we stayed at the Rania Appts, which was a bonus for the holiday, the food was super especially the mousakka, I had it other places and it didnt come close! Stifado also took some beating!! Great hostess, thanks again for a really enjoyable stay.
Chris S (July 06, 2002)
Best food on the island
Dave H (June 10, 2001)
RANIA IS THE MOST FRIENDLY HOST THAT WE MET ON OUR HOLIDAY.THE FOOD IS SUPERB.WELL WORTH A VISIT.
| | |
| --- | --- |
| Search for Ranias in all of JustZante & the Messageboard | |
More Restaurants in Tsilivi...

Alkis Place | Apollon | Aris Taverna | Asian Feast | Athena | Avgoustis | Balcony | Benikos | Bianco e Rosso | Boomerang Beach Bar | Cafe Romanza | Calypso | Chinese Beijing | Contessina | Courser | Demaras | Dionisios Grill | Dionysos | Drosia | Edem | Family | Giorgios | Golden Fish | Greek Obelix | Greek Taste Souvlaki | Gyroland | Halfway House | Ideal | Il Fatto | Il Gusto | Kolovos Grill House | Koukos | Lamai Restaurant | Limanaki | Local Grill | Majestic | Marios Grill | Menir | Miami Beach Bar | Micriacropoli | Moby Dick | Mythos Grill House | Olive Garden | Olive Tree | Pieros | Popeyes | Premier | Romios | Salt and Pepper | Squid and Octopus | Stamnes | Subway | Sweet Revenge | Sweet Taste | The Brothers | The Med | Trenta Nova | Tsilivino | Valantinas Castle | Wine and Roses | Yum Yum | Zorbas |