Zante Beaches

Laganas Reviews
---
Zakynthos Guide
---
Local Directory
---
WalkAbout

Street View Style Tours
---
Zante Maps
---
Laganas Taxis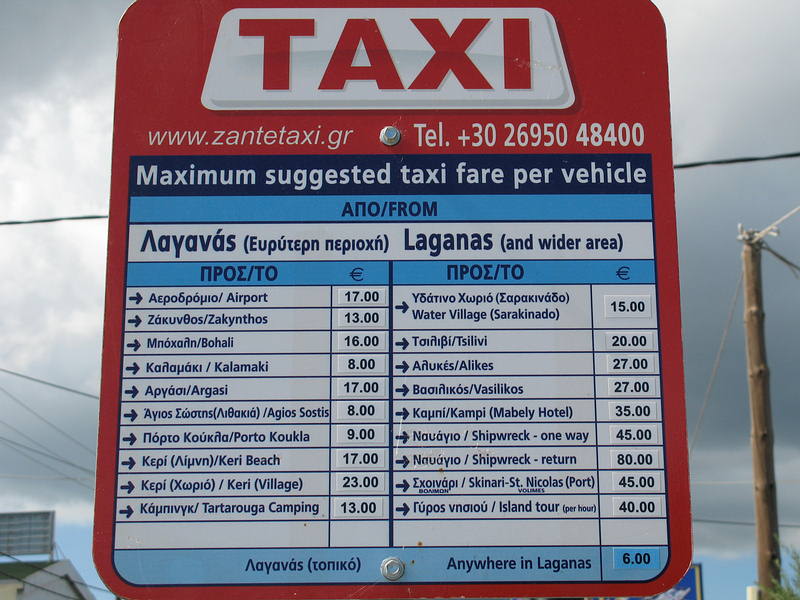 ---
Laganas Buses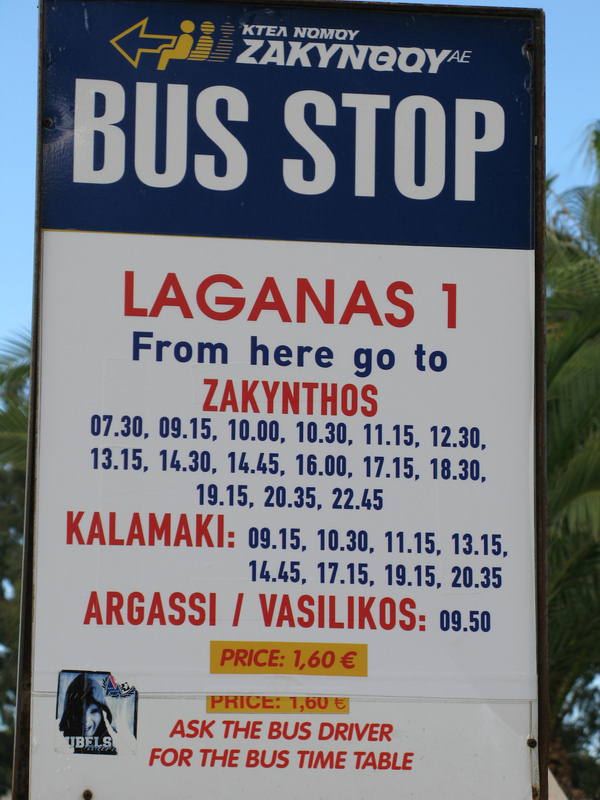 ---

Rumours

(Bars in Laganas)

Timand A (December 27, 2007)

hi john & the gang! '& here we go again!...........alanna & i will be over for two weeks:2nd june-16th/ikaros. com'on,hav'it! not really looking forward to it john,same boring food/bars/faces!!!!! bring it on!!!! get the 'rose' in,the john daniels,the tunes & we're set.looking forward to seeing you & your family. how was 2007? i said 'you will have a good one'-& i bet ya did.........??? love,luck & laughter-tim & alanna.xx
Bianca (October 29, 2007)

Hey John and Rumours crew!! How are you all??? I just wanted to tell you that after a long 5 years I am 95% sure that I will be coming to visit again in April next year!!!

I can't wait to catch up on everything. Spoke to Susana the other day and told her too.

I'll keep you guys posted...

Lotsa love from the Adelaidian who throws shrimps on the barbie with her 3 mates in the backyard...

Bianca,

xoxoxo
10/10
Lucy C (August 09, 2007)
Hi to all of you, Sally and i think we need to come back to do some more research on our condom / emergency contraception project....can you recommend any cheap accomodation with AIR CONDITIONING ((sorry to rub it in girls!) Did john get himself organised??? Can we have 1 week free accomodation if we work for you?

Review: Fantastic staff, service and choice of cocktails (& shots!)
10/10
Amanda D (July 31, 2007)

OMG you still have dreams for Spank.

Think now is a good time to go for it John, it's clearly been well thought out.

Hope you are having a fantastic season, still remember my time there fondly, Amanda No1 is now a mother of two and still happily married to Chris (Rumours 1997-1999).

Love to the family, and Maxine and Scott if you see them this year. Amanda No2 xx
10/10
Timand A (May 26, 2007)

Hi jon & the gang! Just a quick one to say how we enjoyed your hospitality & fine wine, excellent music, great surroundings, john daniels shots & all that is Rumours!! Gonna try and get back September time. So keep that bar stocked with the Rose!! Until then, you WILL have a fantastic season & please let me know when you will be opening 'SPANK'!?!? 'cos i'm in! Best regards Tim & Alanna.
10/10
Danny R (February 28, 2007)
johnny take your mind back to 2001 and remember your Oldham barman.(danny) Long time i know. How you doing ?

great to see your still going strong.

did you stay in touch with Jody from Essex i lost touch and want to get hold of her.

will be popping over this year to catch up with you.

reply back if you get chance.
10/10
Timand A (February 07, 2007)

Hi Guys & Gells,sorry,but we're back! Sun 13th May-only for a week! Get the SUPER Dry Rose in Jon,half adozen to start! that'll do for the first night!! Missed you all,the bar,the 'sounds,& not forgetting the Ole' Jon daniels shots-only the best 4 the best! Less than 13 weeks to go! If you require anything bringing over,let us know? See ya on the Sunday-ya betta' be open!?!? Give us a reply? Cheeeeeerrrss!! Tim and Alanna. The 'Crazy Mad Rose Pinky Couple@?!?!?!?!?!?!?!?
Maxine W (December 27, 2006)
This is the best bar by far.... still visiting after 8 years! hope i finished the season well for you???!!! Sorry i shot myself down once behind the bar!!!,glad you got down to my level!!! ...Amanda,how are you? All the best for 2007! speak soon j.k. love to you all! Maxine Scott,Kez&lewis.xxxx
Amanda D (November 29, 2006)

Hi John,

Well it's been about 8 years since I worked for you, just thought I'd take a trip down memory lane and looked on line for Rumours!

Hope you and the family are well, would be great to catch up. you have my mail add.

Take care

1 of the 2 Amanda's xxx
John (October 19, 2006)

RUMOURS HAS OFICIALLY CLOSED FOR SUMMER 2006 ............ON BEHALF OF THE STAFF AND MYSELF A BIG THANK YOU TO EVERYONE THAT VISITED THIS SUMMER......AND WE WILL BE WAITING NEXT YEAR TO DO IT ALL OVER AGAIN.......

NIGEL , NIKKI , VICKEY ,GLEN ,STATHIS , LAUREN , JOEL..................IT HAS BEEN A PLEASURE WORKING WITH ALL OF YOU ....

.

.

...............I SAID THAT IT WOULD NEVER BE THE SAME AND IT WONT......BUT THE MEMORIES WILL ALWAYS BE THERE............THANK YOU FOR PUTTING UP WITH ME .

JOHN
Charlotte A (October 15, 2006)

Rumours was top of the list for our nights out in Zante! Monkeys made it for us! They were present in all our holiday pics! Will defo be back! Rumour has it its changing to 'The Baldies bar??!!' - can anyone confirm ???? We promoted the bar well!!
Becki (October 03, 2006)

Hi ya glenn! Not sure if you'll be on here any more now you're home...was speaking to Tilly today about coming up in November...said you're phone got pinched!!

He's got my number anyways so might speak to ya soon! Mel and Steve say hi ya too!

Becky - good old east london lol
Amy H (October 03, 2006)

hi

john, nigel and nikki

you guys where without a doubt the best people we met on the island

you made us feel so welcome

thanks for my cd john its cool, hurry up to england you will love it

i hope charlotte has a lovely birthday nigel

and nikki see you at covent garden mate

see you all soon

amy and liam

xx
Stellios R (October 01, 2006)

Hello all..... DJ STELLIOS here, sorry I had to leave you all too soon, but S**t happens, this is without doubt the best bar in Laganas... been a pleasure working their for the last two summers as barman and resident DJ.... top bar, self explanitary.. just read the comments.... WAXA!!!

GLENN ROBINSON- RUMOURS STAFF

p.s Vicki get in touch radgee!
Amy J (September 27, 2006)

Me and my boyfriend lee came back fron stayin in hotel Vivine in lagnas on the 10th of Sep we had the best holiday eva!!! we went 2 romours once at got hooked!! Glen the dJ played te best music eva we cased him every nyt 4 a cd!! the staff wer ded friendly John & Nige me n lee wer bladdered everynyt off the free shots, we wer luvin tha yeergabombs!! Nige let us write our name on tha wall it best still b ther wen we come bk 2 visit ya!!!. If ya gunna gunna go 2 Zante make sure u pop in 2 Rumours its the best bar eva!! i miss it. luv amy n lee xx

Kathrine A (September 26, 2006)

me and my best friend jayne came back from zante about 2weeks ago.....rumours made our holiday!!!! no doubt it is the best cocktail bar there, with the best dj and best staff!!! we went for a relaxing holiday but also wanted to try out the clubs too....problem was once we found rumours, we were hooked....we went to the clubs twice and spent every other night propped up at the bar of rumours!! we met really wicked people in there, including the staff.... gorgeous john always with the sunglasses attached to his head, sexy nigel always had a cap on, nikki who was permenantly drunk and always looked gorgeous and cheeky glenn with his grrrrrr!!! (loving the golden oldies and remix!!)....we will definately be going back to zante, just for this bar!!!

if your reading this got to say hey to kev too....really want the recipe for 'sand in your shorts'!!!!

so if your going to zante.....go here!!!!!!

we wanna be back there

mwah xx

Dave J (September 26, 2006)

Just got back from Zante yesterday 25th September after first visiting it last June / July with my girlfriend Lindsey. We had a great time again and without doubt the best bar in Laganas if not Zante itself is Rumours bar. John, Nigel, Glen and Nicky all top people. Best Cocktails in Laganas by far, friendly staff top music and all in all a great place to have a drink.

Lindsey and Dave.
Rachel H (September 09, 2006)

Hello Boys

This was without a doubt my most favourite bar!.

Me and my friend Donna got back from Laganas yesterday and are gutted that we can no longer sup our fav cocktail Red kiss when we go out

The bar staff are ace and are great to talk to, and the DJ plays good songs all night! Theres no bar a match to the cocktails, I tasted plenty while I was over there in many different bars but none were a match to those in Rumours. No night out in Laganas is complete without a trip to Rumours! So get in there! Yiamas
Corinna B (September 07, 2006)

I came to zante in july and loved it only regret is not going to rumours bar!!.. was just coming on here to see how glenn is? feel like i aint spoke to u in ages hun... just to let you no am thinkin of ya n to see how u are doing.. x
Malcolm C (September 05, 2006)

Alright.

13 lads just got back from Laganas, we were in here most nights while we were scoring penalties across the road and thanks to the geezer behind the bar who went over and sorted out the bloke running the penalty shoot out other wise we could have been arrested or something worse than that! We were the ones who ordered yeaga bombs everytime we were in and we had big chris with us.

For those reading this before you go i would recommend this to anyone who is wanting to start the night off getting pissed before you hit the main strip.

From, The Carlisle Lads on tour 06
Vickey C (September 04, 2006)
Vickey C (September 04, 2006)
Vickey C (September 04, 2006)

Hey guys, Thought i'd put some nice photos of everyone on here. miss you loads and can't wait to see you all! love you
Hannah R (August 31, 2006)

hello boys!

its hannah and rosie here otherwise known as "the red vodka girls"!!! just a quick hello and a big big thankyou for everything over the last 2 weeks. free drinks, free shots, gorgeous staff, free t shirt, and most importantly a f**kin fan by the bar! what more could we have wanted. we did come back and say bye around 4 ish when we said we would but everythin was closed. lightweights!! thanks for everythin boys we had a wicked time and will be back next year.

loads of love

hannah + rosie

xxx

p.s. charlottes lush!

tell barcode to hurry up and dowmload their pictures cos theres one of me in the t shirt!!!!!! finally got it. xxxxx cant get a pic of rose
Emily R (August 24, 2006)

i got some pictures of my phone!!

Emily xx
| | |
| --- | --- |
| Search for Rumours in all of JustZante & the Messageboard | |
More Bars in Laganas...

4 Play Bar | Amigos | Argo Bar | Aussies | Bar Code | Bar Fantasy | Baywatch Beach Bar | BJs | C-Lounge | Cafe Del Mar | Captain Morgan | Central Bar | Cheeky Tikis | Cherry Bay | Chevys Bar | Chicago Bar | Cite Club | Cocktails and Dreams | Cool Peppers | Cream Bar | Cubaneros | Driftwood Beach Bar | Enzo Bar | Escape Club | First Stop | Fishery Inn Pub | Friends | Friends | G Spot | Ghetto Bar | Glamour | Havana Beach Club | Hawaiian Club | Hot Lips | Kamikaze Bar | Legends Bar | Linekers | Loca Bar | Lush Bar | Mad Bar | Maggie Maes | Mambo | Medousa | Mojito | Moulin Rouge | Must Sports Bar | Navagio Bar | Nikos Cocktails | Ocean Inn | Pauls at Last | Plus Club | Pure Beach Club | Relax Bar | Rescue Club | River Bar | Sabotage | Sin City | Sizzle | Summertime Bar | Three Lions Bar | Vibes | Waikiki | Wild Coyote | Zeros | Zoo |