Zante Beaches

Laganas Reviews
---
Zakynthos Guide
---
Local Directory
---
WalkAbout

Street View Style Tours
---
Zante Maps
---
Laganas Taxis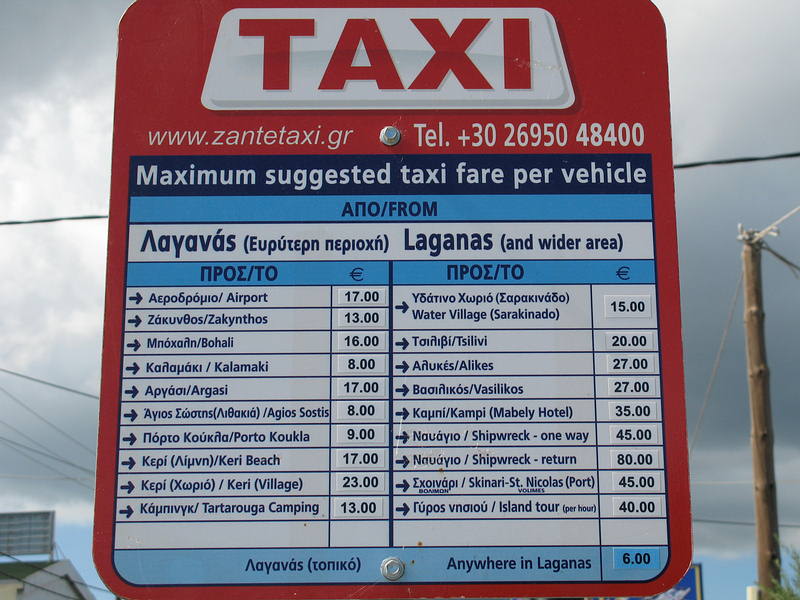 ---
Laganas Buses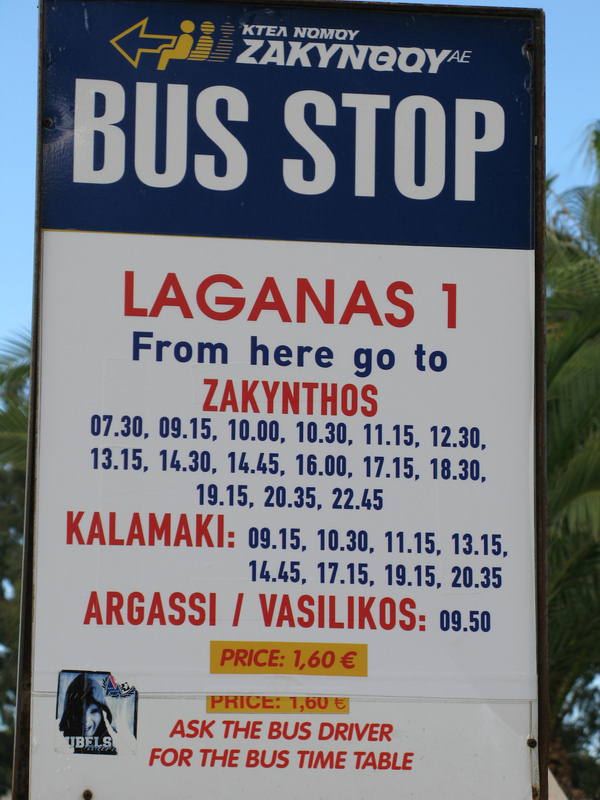 ---

Levante

(Restaurants in Laganas)

10/10
Rosie S (September 03, 2007)

This is the lads first season and after a slow start I think they are doing OK. They had some lovely staff especially dimitris from brazil(sorry if its spelt wrong) see you all next year
Rosie S (August 02, 2007)

Hello tim and the crew

we are back on sunday, but antonia and folks are no longer in scirroco

they are at a new place called avanti further down the beach and up the same road as bluebell appts

see you soon

rob rosie and amber
10/10
Tim W (July 28, 2007)
hello to you all well it has been 12 months now and we cant wait,

we will be with you on friday 9am

JACK IS COMING BACK
A3 (January 06, 2007)
why are looking for the mail adress?

why have many photo's bud can not send to jou.
Ruth K (August 22, 2006)

hi to christo.we met a lovely waiter to sirocco restaurant on the beach but the manager he is really a pain.....miss you christo.and the food is nice.xxx
Els V (July 25, 2006)

Hallo allemaal.

It was our first time on Zakynthos , we came to celebrate our mothers 80 birthday.On our first night we were walking on the beach and past many restaurants , there were many ,many man who were pressing us to come and eat in their restaurant but then we past Sirocco !!!!The man in front was very modest en kind.From that night on we have had our diner in Sirocco every night The food was very good ,there was much variety and the service was heart warming!This place is recommended to anyone who likes good ,fresh food for a nice prize.

Love from Holland Barbara, Els en Christy
Lee J (July 11, 2006)

great place to eat. we had our sunday dinner here and its was beautiful. excellent value for money.

spring rolls were devine. cant wait to go back
Sarah C (July 10, 2006)

Great little restaurant and really friendly staff.

Hi to Reno! Hope to see you all soon.

xx
Sarah B (May 30, 2006)

The old sirocco is till on the beach in front of hotle sirene & australia and still great fun. Andoni, Dani & 'Clio' are great guys, cant wait to see them again next year. Definately worth a visit if you've never been, missing it already Food was brill and got some fab memories
Joanne G (March 30, 2006)
hello only us again, hope your all o.k?? anyway we r all great n cant wait 2 c u all again! only 5weeks till jo c*ms ova n only 7weeks till we c*m ha we cant bloody wait!!! get the sambuca ready 4me n jodie! when we get there we gona av a big party!! anyway beans we r gona get off now! miss you all so much!
all r love hugs n kisses
beki, jo n jodie.xxx
luv ya's!
christine if u see this can u babysit 1 nite??xxxx


John H (March 03, 2006)

to serve you is are pleasure, to see you back is are hope.

hiya guys us again hope your all ok? got a text of christos yes2day he says hes doing o.k n goin back from athens on the first of april but he does'nt want to leave his new bird! awh bless him! cant wait to c him again we missed him in october! cant wait to see his new place either!

cant wait to see the new place i hope we have plenty of good times there like jo said in her message we had plenty of good ones at the old place! we are all really excited about seeing u! we r out on the 21st so we will have a few days with r jo n the little bad boys! oh you wont belive it when you see them they have grown so bloody much!x gotta go me vodkas going warm n we cant be avin that!

c ya love ya bye.xx

bex n jodie.xxxx

Joanne G (February 26, 2006)
hi vali, pano, christo, babi, kosta,
well the beach wont be the same with out you lot there its been 15years since we started going in the restarant
first when yannis had it when it was the holiday inn and then you guys took over and it became sirrocco me and beki have had great times over the years i think most of the familys been there i hope you make the new place a to be proud of like you did the last and you have many happy times there in the new sirrocco
we will see you all on the 4th may cant wait josh and jamie cant wait to see you all talk about you all the time
all our love
jo josh & jamie
xxxxxx

John H (February 26, 2006)

vali, pano, chris, dirty harry!!

12 weeks 2day n we will b back with u 4 2 weeks cant wait 2 c u all again,

love u all millions c u soon guys,

love the sexy sirocco gals...lol...!!

jodie n beki xx
Joanne G (October 26, 2005)
hello vali, pano, babi, christo kosta, jimmy & mama
hope you all had a great summer
josh & jamie always talking about you hope you kept there turtles in the store room or they wont be happy
mums ok hoping to get over next year
babi jamie wants to know weres the eggs sorry couldnt get over for the end of the season to busy with them starting school but we will be over on the 6th may you've got us for 3 whole weeks arnt you lucky
i'll ring you soon take care
all our love
joanne,josh & jamiexxxx


Jemima H (October 06, 2005)

hi valentina, christos and jimmy!!! (hope i have the names right!!!) we promised to write on here as you have a lovely restaurant with amazing food. one of the best on the island. i hope you are still there in a few years time when we return! the tatziki here was the best along with the meatballs - we had this everytime we went in! food and staff were great and we recommend this restaurant to everyone. keep up the good work, take care of yourselves - i hope you like the pictures! lots of love jem and lee.x. ps - jimmy - are you stoud on a box???

Claire S (September 25, 2005)

hey guys us again it was so good 2 speak 2 u all again lastnight! so sorry if we woke u up mamma n harry!! we'd had a few 2 many drinks like usual!!!!! cant bloody wait 2 speak 2 u all in person only 3 weeks 2 go n u gota put up with us all again well beki n jodie anyway!! feels like we have been home months n its only just been a week!! so gutted ur not gona b there chris but we know how much u wana go home it wont b the same without u!u know that? your the dogs bollocks darling!!! i so hope u will b back next year we know u have been thinking about staying at home but come on the place wont b the same without u there, so u betta get ur sexy little bum back at the beginning of 2006!!hope jimmy is ok? the top gezzer!! if we dont c u jimmy hope u have a top winter!x

so pano,vally,harry,mamma n littel costa

u betta b ready 4 us with a big bottel of sambuca.x x x x x x

love u all so so much.x claire.beki jodie n baby g.xxxxxx

Joanne G (September 16, 2005)
hello everyone cant belive how quick r 2 weeks have gone, we r bloody gutted 2 b home you made are hoilday as great as always! its not even been 24hrs n we r missing u all so so much. you made r last nite amazing n yes vally u were drunk!! u just wouldn't admit it!! we just wish we cud b sat with u all again drinkin those lovley sex on the beach cocktails u made us chris! pano me veg soup is bloody lovley just wish u were making it 4 me! think me n jodie r popping back ova 4 a week in oct cant wait!we will send u some of the pictures over soon! give jack r love missing him like mad.bekis gutted.
anyway we gona c u all again soon
love n miss u all loads
beki,claire&jodie xxxx



Jo D (September 15, 2005)
hi to everyone!!!!!! where to begin!! service is prompt with a welcoming smile. the food is wonderfull ( not just the breakfasts you must try the evening menu !) it's that good my parents have moved out there and have settled really well thanks to the friendship that everyone at the sirocco has given them throughout the year. a big thank you to you all for looking after them and treating them little one of the family.

thank again see you all in october

love jo and mick

xxx
Jason R (August 25, 2005)

We went here for breakfast almost everyday and for dinner once. Excellent food and friendly staff who'll cater for anyone who is fussy about what they eat.
Joanne G (August 25, 2005)
" TO SERVE YOU IS ARE PLEASURE TO SEE YOU BACK IS ARE HOPE"
Thats there saying and by god we are going back!! Cant bloody wait missing u all so much.x
luv u all loads
Jo Becks Josh Jamie Katie Claire Jodie n Chris.x x x x x x x x x x x x x x x



Joanne G (August 25, 2005)
sirocco well what can we say? we love it!! its great!! vally & pano are just great not forgetting christos and dirty harry as we call him!! and the baby of the bunch sexy costas!there just like family! this restaurant is one of the best on the island your always welcomed with open arms & great big smiles, with good food & drink thats why we go back there year after year to have good fun & great laughs with good friends!! oh and another person to menstion is are jimmy, one of the best gezzas & p.rs in the whole of laganas, with his cheeky smile & great lines this place is hard to resist! you will visit night after night!!
cant wait to c u all again soon guys,
loads & loads of love hugs & kisses
joanne beki josh & jamie.x x x x x x x x
and the rest of the gang
( katie jodie claire chris & baby g )
oh & the boss nan.xxxxx
big kisses for mama from josh&jamie.xxxx


Alan S (August 18, 2005)

Christos is a legend!!! Have you heard from kate,Christos? shes expecting a baby, she thinks you are the father!! enjoy the rest of the season, dont work too hard mate. We'll hopefully see you next year, if i can get kym to come to zante with me!! by the way, kates not pregnant HA HA! Yamas!!! NUFC FOREVER, ALAN SHEARER STILL THE BEST, HE IS GOD!!! Mark, WEY AYE MAN!
Mark R (August 13, 2005)

we ate here everyday and the food is spot on, good prices, good service!!! christos,valentina,harry and jimmy are diong a great job. HOPE YOUR WEARING MY TOON TOP CHRISTOS!! see you next year! AEK Olimpiakos Malakas!! NUFC FOREVER!!
Kate (August 08, 2005)

One of the best in laganas - friendly staff - good food and mmm mmm mmm ice cream!
Joanne S (August 04, 2005)

Me & my boyfriend ate lunch here mmmmm was great nice staff & a clean place the fried eggs are perfect hash browns mmmm everything we ate was great.
| | |
| --- | --- |
| Search for Levante in all of JustZante & the Messageboard | |
More Restaurants in Laganas...

Akropolis Restaurant | Albatros | Apollon | Avanti | Big Boys | Blue Sea | Blue Waves | Bocca BBQ | Bon Appetit | Bonanza | Caretta Caretta | Chevys | Cicero | Country | Cozy Corner | Delicious | Demetra Taverna | Favela | Georges Place | Giannis | Greek Islands Restaurant | Horizon | Ionian Sea | Island | KFC/Pizza Hut | Koralli | Kostas Taverna | L Frateli | La Marinara | Mamis Pizza | Marabou | McDonalds | Med Version | Medouli | Melons | Michaels Place | Midos | Mouria | Mr Dallas | Notes Taverna | Olympic Flame | Orient | Paradise | Peri Heaven | Pierros | Pythari Taverna | Robin Hood | Sarakina | Seaside | Sirocco | Sizzlebang Grill | Stasantas | Steakhouse | Sunset | Taj Mahal | Tangail | Tasos Place | Tasos Restaurant | Toad in the Hole | Wok Chinese | Zakynthos | Zandos |