Zante Beaches

Laganas Reviews
---
Zakynthos Guide
---
Local Directory
---
WalkAbout

Street View Style Tours
---
Zante Maps
---
Laganas Taxis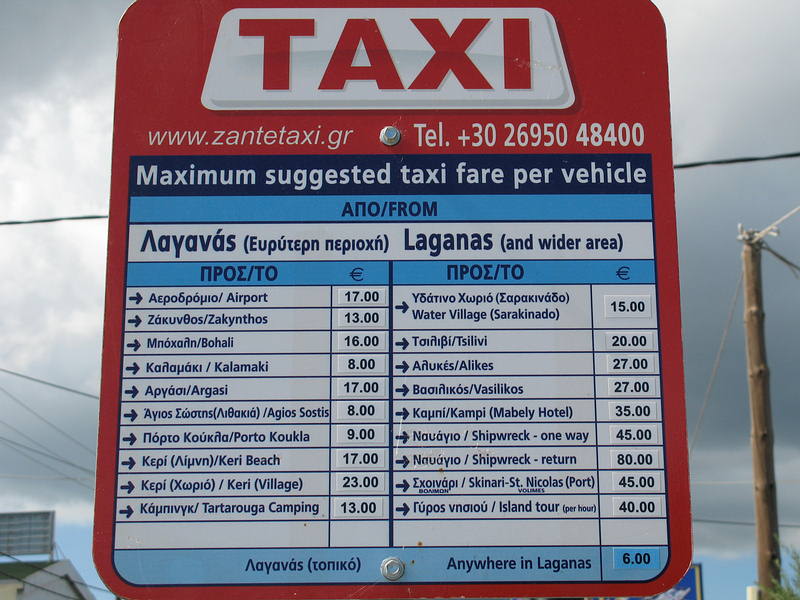 ---
Laganas Buses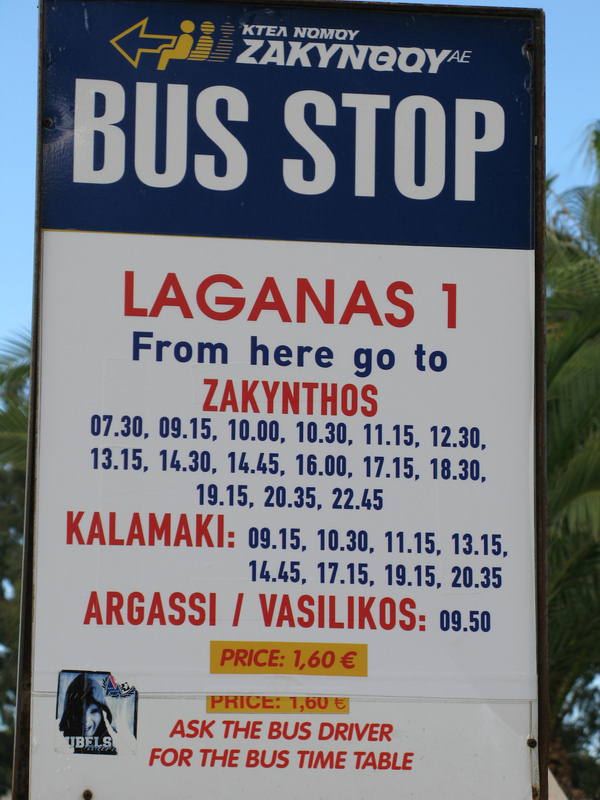 ---

+ Enlarge Map
Tasos Restaurant

(Restaurants in Laganas)

10/10
Di-gina L
One of the best meals while in Lagana! The staff were lovely and it was the beat Calamari I've had in years!!
10/10
Anita W

always i eat here many thimes and whe liked it.Whe had the Gordon bleu and it wash very good.Whe where here from 11may for 2 weeks.so whe eat here 5 times.because whe have 3 nice restaurants to go to when whe are in Laganas.

Fili sou xx
10/10
Jess S

Tasos is the best damn place to eat in Laganas ! The food is excellent and so is the staff. I've never ever complained about anything there, and I dont get the people who does it

Well, all the best to the staff. Giorgo, Nicko, Jannis and all the other guys, SEE YOU NEXT YEAR
Seamus

From the minute we arrived in this restaurant we felt we shouldn't be here. The staff were so busy we never even received our bread and butter. The pizzas here are lovely. We wouldn't come back here again.
Kotopoulo

This is the best restaurant in Laganas. Everything was brilliant!
Corry E

Wij waren dit jaar voor de tweede keer in Laganas.

en hadden een appartement bij Aktypis,naast Restaurant Tasos.

Dus gingen we daar het meeste eten,omdat het er erg goed was en een hele goede bediening en service.

Tasos en jorgos waren heel aardig,ook het personeel krijg een pluim voor de goede bediening.Volgend jaar gaan we weer naar hun toe.

Zon,strand en goed eten,wat wil je nog meer.

Het is een aanrader om daar eens te gaan eten of logeren.

groetjes corry en henk

Elsas D

would like to say a big HELLO to george met him couple of years ago and he recognised the big man on the beach everytime we went by so nice to see you again but your english was better 2 years ago. It was a pleasure to dine with you we came by a couple of times to see you again but you werent there the special bread was really nice (special bread for special peolple) and the service in this place is so good we enjoyed our meal and cant wait to come out there again next year. if you read this george take care and hope you are around again next year Carol and Tony (the big man) WIL COME LOOKING FOR YOU AGAIN LOL also you dont get much hastle from these guys as you walk along the beach like you get from the others and if you eat in once they seem to remember you

Jay
Me and my girlfriend went here for the greek dancing night and it was rubbish! it gave us dicky stomachs the next day ( it was the only time we were bad on holiday) and to top it all off i had to get up and dance! total toss
Eunice K

If you want to get ripped off big time then this is the place to go! Waiter said he'd do us a Taso's special of bits of several dishes. Having charged us 6euros per dish this was the most expensive meal of the holiday (85 euros for 4 of us compared to 60-65 euros else where). It wasn't that good either.
Can U Help?
Corry E
have you the emailadres at Restaurant"TASOS" in Laganas, please.
corry.e@tiscali,nl
Can U Help?
Corry E
Hi Tasos ,can anyone send me the e-mailadress of the Greek Tasos Restaurant at Laganas, PLEASE
We come back next year. also in may this year.
studio 4.I send you the foto from use.
bye bye for now corry- henk
Anita S
Ja dat Andreas er niet meer is is jammer,maar er is nog meer te kijken toch!Als iemand van Tasos restaurant dit leest bedankt allemaal dat jullie zo lief voor me waren nadat ik was overvallen,maar ik kom gewoon terug hoor volgend jaar weer 2x.Vooral Alexi mijn grote teddybeer bedankt voor je steun.Ik hoop dat je van je stroopwafels geniet die er aankomen.Dikke kus voor allemaal xx
Kim
Hoi Anita,

Jammer dat Andreas niet meer bij Tasos werkt, het was toch een leuk uitzicht tijdens het eten, maar ja. Ik ga dit jaar helaas niet naar Zakynthos, maar vertrek vandaag naar Kreta.
(It's a shame that Andreas doesn't work at Tasos anymore, it was a nice view during diner. This year I'm not going to Zante, but I leave today for Crete)
Anita S
So for enyone who wants to now ,there's a new chef in the kitchen and i think he is better than last year.Andreas issent working in Tasos anymore,he left greece.But there are new guy's and they are very kind .I find the food very nice so go and see for youre self
Big kiss for my friends over there
XX Anita S
David R
Not a good start when my girlfriend found a beetle in her prawn cocktail, tho my starter (Spinach & cheese pancakes) was spot on.

Could be better.
Miriam
Loved the food at Tasos, especially having Spyros for dessert....
A must go to place
Barbara
very good taverna.the best waiter was tommy good boy.
i will come next summer just for spyros he is very good in bed.
i sugest all the girls are going for him.but he is serlevits (lobsters in his pockets)
Anita S
This whas for me the tird time in Laganas and whe eat serverall times at this place,Andreas talked us in.Its a nice place to eat you can look at the see and when you want a dessert Olga is cone make it for you.She is a very nice girl if you talk to here give her my regards and a big kiss.I want to send them all a big kis,to Spiros,Tassos,Jorgos,Peggy,Andreas,Alex,Yanis,Nikos,Tom and Ria from holland
Kim
I don't understand that Tasos scores only 2 out of 10. I've been here several times and everything was very good, all the times.
James
Very nice meal here
Sander &
Tasos is just a perfect place for a great mail!!!! We recommend this taverne. Nice service (Nikos & Alex, a friend of Alfredo from Sirocco).
M&l
We were out there at the beginning of the month and normally eat at our friends restaurant the Greek Island but thought we would try somewhere else. It was busy when we went in but soon emptied out, the service was terrible, the waiters obviously wanted to finish for the night even though it was only 11pm. They tutted when we placed our order and we waited an age for the food. When it arrived it was actually ok, but they didn't even say thanks when we settled the bill. We are going back in 2 weeks and won't go there again!
Mark H
My opinion on this one is a bit hazy, as we ate after a few too many sherberts that night. However, i remember having a pizza, because you could watch the pizza chef prepare it while you wait, you know the stuff where he spins the dough and throws it up in the air a few times. Pizza was great.
Natalie C
Well... Tasos has let me down this year!
Andreas is still very nice eye candy outside but the food, well, the food was terrible!!! Not only did they get our order wrong, but it was truely inedible.... we left most of the food on our plates n the waiters didnt even ask what was wrong... not very good service!!!!
Anita S
I was last year and this year at Tasos and i liked the food there so much that this year whe eat there 12 times from the 14 days.In September i'm going back for three weeks and we probely eat offen at Tasos.The service is not so slow as everyone tells,whe liked them all,
Whe are missing them guys and whe stay in contact by phone
| | |
| --- | --- |
| Search for Tasos Restaurant in all of JustZante & the Messageboard | |
More Restaurants in Laganas...

Akropolis Restaurant | Albatros | Apollon | Avanti | Big Boys | Blue Sea | Blue Waves | Bocca BBQ | Bon Appetit | Bonanza | Caretta Caretta | Chevys | Cicero | Country | Cozy Corner | Delicious | Demetra Taverna | Favela | Georges Place | Giannis | Greek Islands Restaurant | Horizon | Ionian Sea | Island | KFC/Pizza Hut | Koralli | Kostas Taverna | L Frateli | La Marinara | Mamis Pizza | Marabou | McDonalds | Med Version | Medouli | Melons | Michaels Place | Midos | Mouria | Mr Dallas | Notes Taverna | Olympic Flame | Orient | Paradise | Peri Heaven | Pierros | Pythari Taverna | Robin Hood | Sarakina | Seaside | Sirocco | Sizzlebang Grill | Stasantas | Steakhouse | Sunset | Taj Mahal | Tangail | Tasos Place | Tasos Restaurant | Toad in the Hole | Wok Chinese | Zakynthos | Zandos |