Zante Beaches

Laganas Reviews
---
Zakynthos Guide
---
Local Directory
---
WalkAbout

Street View Style Tours
---
Zante Maps
---
Laganas Taxis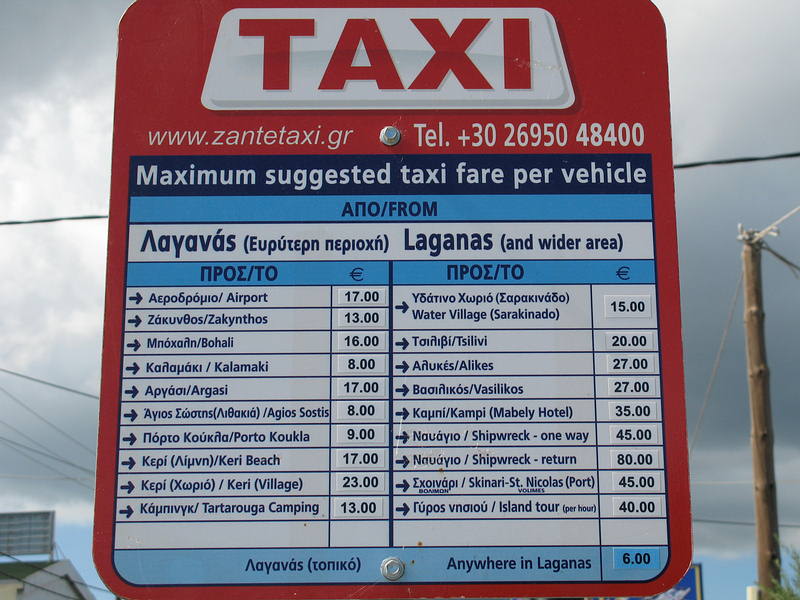 ---
Laganas Buses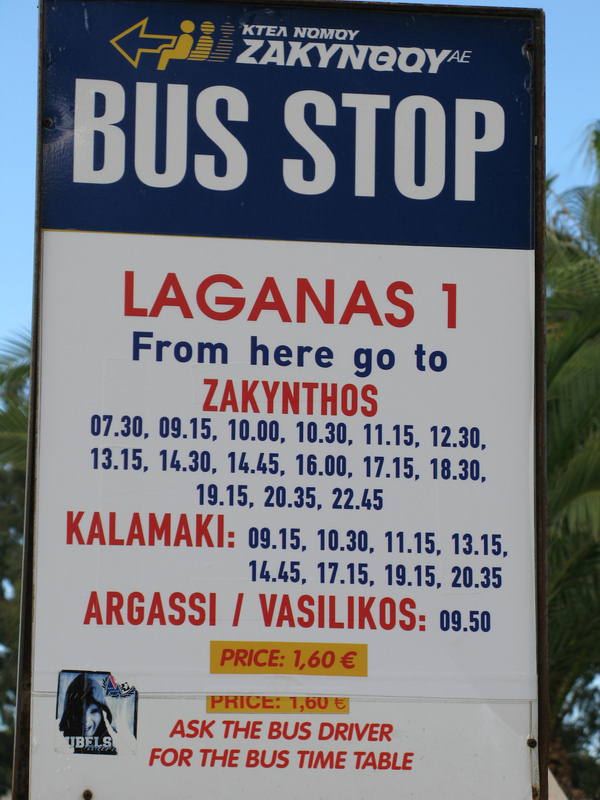 ---

Koralli

(Restaurants in Laganas)

2/10
Dan K

I had the spare ribs from here, and not only could a get no worthy meat off of them but they were a mess of mixed broken bones. I was in a group of 8 people who all agreed it wasn't worth a visit.
Heather W

We went for a meal here this year as having been there before and were unimpressed. The service was really good but the food was awful. Needless to say wont be visiting here again.
6/10
Kirsty F

We used to enjoy going to this restaurant but went there this year and it wasn't the same. The waiter was very unfriendly and unhelpful and the food wasn't great.
Mike V
Excellent service!!!! lazorious was always happy to serve us, thou i thought the food was pretty average tasting bt definatly worth a try
Tony Y

What a scam, this is the place that sells pepperoni pizza that does not actually have any pepperoni on it!!!! the reason that we were told was because they cant get it so they subsitute it with ham or something!! How do you explain that to a 7 year old.

No we would not recommend this place to anyone
Megan L

hey

i fink tht the restaurant is really good i lyked the food it was really nice and the preople hu worked there was brill they where dead polite and friendly also funny and cheerfull i loved it there but i didnt lyk their pet daisy it was tooo big and crawly fied take care luv u meggy lambo

xx
Pete M
Excellent! Excellent! Excellent! Food is fresh, delicious, and cooked to order. Varied menu caters to all tastes. Service is personal, making you feel at home. The location is perfect, just steps away from gorgeous Laganas Bay. Easy to find. Feels more like dining with family than a restaurant. Try the pork with "supreme" sauce - creamy basil garlic smothered pork. Delicious! Perfect place to dine before heading out for a night on the town. Bonus - opens early to serve a full English breakfast - omlettes, eggs, toast, etc... Impressive wine list and full bar.

Carina I
Due to go to Zante again next week but certainly will not be returning here. Worst steak ever - thought i had been served a bit of someones shoe! And the peppercorn sauce was foul - smelt of excrament which was off-putting to say the least! Staff were rude when we complained but at least they didn't charge us for the food. I'm sure we must have just been unlucky otherwise they would have been shut down by now. Some people must've liked it - one couple said they ate there every night.
James
NIce food, friendly people def worth eating here again
Yvonne M
One of the best resturants to eat,in very friendly staff, going back to zante this year for the third year running, cant wait for my first meal and bottle of wine or 2
Nicole R
the food was exellent only the service wasn`t that great
Ann W
ABSOLUTELY FAB!!!!!! The staff, food and surroundings made our holiday even more special. Would recommend it to anyone. We ate there for most of our second week when we discovered it!!!!!!
Greg H
GREAT FOOD, CHEAP AND FRIENDLY. NICE PATIO AREA WHERE YOU CAN EAT AND WATCH THE SUN GO DOWN.DESERVES AT LEAST AN EIGHT OR NINE OUT OF TEN !PIZZAS ARE OUT OF THIS WORLD !
Justme
One of my favourite restaurants. It's very comfortable there and the meal is also very great.The shrimps-cocktail and the spinach pies are really good!
Jennie L
After eating a lot of spaghetti this place was one of the best! All four of us had lovely meals. Ask for the bill when you order then you should get it by the time you finish eating!!! As for eating at Vezal (Gem T) the food was crap and they tried to charge us for a 'free' bottle of wine!! The waiter there was funny though!
Alison T
If you fancy a really chilled out night, this is the place to go. We were feeling knackered and rough and they could not have been nicer. They played really chilled out romantic music and the food was excellent too. Special mention for the girl on the front of the restaurant - sorry never got to know your name - shse was very friendly and helped the ambience.
Adele P
food was good and the staff friendly - dont know where Gem T (below) was looking though!
Waikiki
Not impressed. We asked 2 different waiters for the bill in a half hour period and the food we hadn't eaten had decomposed by the time the plates got taken away. Grub was good but really not worth the wait. Go to Vezals instead.
Gem T
The food is really good and the prices are great. Another plus point is the staff r really fit!!!
Martin D
One of the best breakfasts in Laganas
| | |
| --- | --- |
| Search for Koralli in all of JustZante & the Messageboard | |
More Restaurants in Laganas...

Akropolis Restaurant | Albatros | Apollon | Avanti | Big Boys | Blue Sea | Blue Waves | Bocca BBQ | Bon Appetit | Bonanza | Caretta Caretta | Chevys | Cicero | Country | Cozy Corner | Delicious | Demetra Taverna | Favela | Georges Place | Giannis | Greek Islands Restaurant | Horizon | Ionian Sea | Island | KFC/Pizza Hut | Koralli | Kostas Taverna | L Frateli | La Marinara | Mamis Pizza | Marabou | McDonalds | Med Version | Medouli | Melons | Michaels Place | Midos | Mouria | Mr Dallas | Notes Taverna | Olympic Flame | Orient | Paradise | Peri Heaven | Pierros | Pythari Taverna | Robin Hood | Sarakina | Seaside | Sirocco | Sizzlebang Grill | Stasantas | Steakhouse | Sunset | Taj Mahal | Tangail | Tasos Place | Tasos Restaurant | Toad in the Hole | Wok Chinese | Zakynthos | Zandos |