Zante Beaches

Laganas Reviews
---
Zakynthos Guide
---
Local Directory
---
WalkAbout

Street View Style Tours
---
Zante Maps
---
Laganas Taxis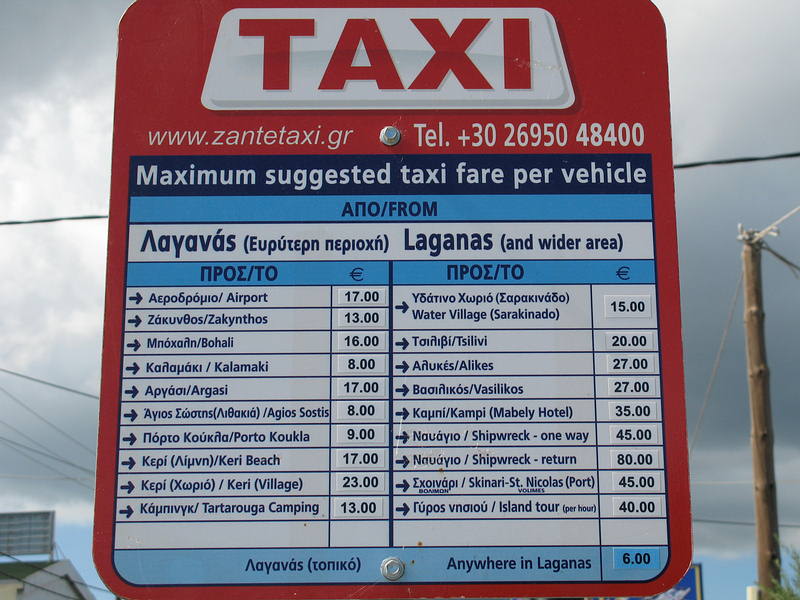 ---
Laganas Buses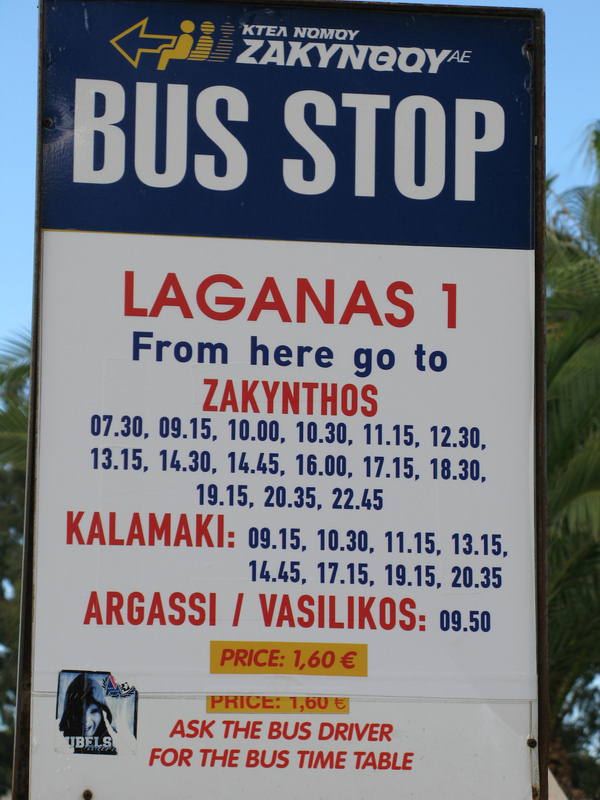 ---

Hellenk Taste

(Restaurants in Laganas)

Laura W (August 18, 2008)

This restaurant was spoiled for me on our very first day in Zante. The 2 burly workers actually ran across the road n tried to drag me and my friend into there restaurant. This happened pretty much everyday for 2 weeks and was seriously started to pis* us off, when they eventually got the hint that we had no intention of eating there they became rude and insulting. We spoke to a number of people who felt the same way and had had similar experiences so it wasnt just us that felt pestered. You will also notice while hurrying past that there restaurant is never full!!! i wonder why!!!

A disappointed geordie

10/10
Dee L (August 11, 2008)

This is our second time in Zante, and we just love hellenic taste the food is excellent and the staff so friendly and kind, always treated us like one of their own. This restaurant is always full with same regulars each night

The best beef stifado, chicken fillet, gyros plate and chicken souvlaki, reasonably priced, best value for money, staff willing to please if you dont like your meal they will change it!

So cant understand why some people dont like it, some people are never happy !

Didnt want to leave, keep up the good work, see you again next year guys love you loads

1/10
Leigh K (June 24, 2008)

As everbody else said the two blokes outside are the most annoying ever. They stand on each side of the road and they don't let you past. You tell them no but they keep going on at you. If anything that will make you want to go less. Also the restaraunt itself looks digusting really cheap and horrible. One night aswell the fat greek bloke slapped my boyfriend really hard on his chest and called him a sexy man. Iv'e never seen my boyfriend look so scard lol. DONT EAT HERE
8/10
David G (August 31, 2007)

me and my mates went here a few times and it was quite good the two guys at the door are soo funny. every time i went by him i used to shout "MASSSSIVE PLATE"
1/10
Emma S (August 18, 2007)
Serioulsy the worst place on the Island. As previous comments, the staff basically try and drag you in off the strip, you cant walk past without hassle, even if you say you've eaten the two horrible fat Greek men ignore it and try and drag you in their restaurant - steer clear!!
Trevor F (July 22, 2007)

Wouldn't eat there if it was the last place to eat in the whole of Greece. The two who run the place hassle you so much it makes you want to avoid walking down the strip. They won't take no for an answer and, after having said no for a fortnight, they started giving us abuse, which we returned. There isn't a rating low enough for this 'restaurant'.
Victoria R (July 17, 2007)

WE NEVER ATE THERE ,AND NEVER WILL.THE GUYS WHO WORKED THERE WERE FOREVER HASSLING YOU TO COME AND EAT THERE,BOTH SIDES OF THE STRIP WOULD NOT TAKE NO FOR AN ANSWER.ONE NIGHT MY HUSBAND WAS SO PISSED OFF BY HIM THE FAT GREEK HE TOLD HIM WE WERE EATING AT OUR FAVOURITE PLACE THE BONANZA,HE WALKED AWAY SHAKING HIS HEAD (THAT GOT RID OF HIM).WELL DONE MALC FOR TELLING US THAT.
1/10
Claire H (June 07, 2007)
After promising the guy on the door that we'd eat there sometime during our hol, we tried it one night. It was awful! I ordered a chicken that, no kidding, was still bleeding, and my boyfriend ordered a 'margarita' pizza, that was basically cheese on toast, not a drop of tomato on it! As I obviously couldn't eat my salmonella-on-a-plate we ended up having to split this sad excuse for a pizza and still couldn't finish it! We ate at some lovely restaurants while away, but this one should be avoided at all costs! Ugh!
10/10
Steven U (May 15, 2007)

Ignore any bad comments about this restaurant, Food is good and the price is reasonable. Eat here most of the nights on our holiday last year. Staff are all very friendly!
4/10
Simon B (May 14, 2007)

JUST COME BACK FROM LAGANAS AND WE GOT ARASSED BY BOTH OF THE OWNERS

EVERY DAY AND NIGHT WE GOT THEM ASKING US THEN , WE WENT IN FOR A BREAKY ONE DAY AND IT AINT GOOD IT IS REALLY RUBBISH AND A RIP OFF JUST TOTAL TOSSERS AND WOULDNT

GIVE THEM A PENNY IF I WENT AGAIN TO ZANTE .

THEY DONT UNDERSTAND THE WORD "NO"
Naomi (October 27, 2006)

Hii Guys,

This is a lovely place to eat all of the staff make you feel like family, The Greek dishes are out of this world, And I dont just mean Demitris and Artisos, a big Hi to Banos

Thanks for the water fights Yanni and a big kiss to papa, Costa, Mama and Dennis
Judy J (October 11, 2006)
never set foot in the place so can't comment on the food but the two tossers that hassle you outside the restaurant are so overbearing & arrogant i would never spend a single euro in that place. they tried dragging us in every morning for breakfast & even when we started walking the other side of the road to avoid them the big fat greek guy used to cross over as well and harrass us. don't give them the pleasure of eating there & thinking that bullying works.
Phil H (September 29, 2006)

good food friendly service and i ate all the cheesecake sorry. good greek food and English for the less adventures
Dave (August 28, 2006)

grub tops staff cool>>recommend it
Lisa M (August 28, 2006)

Food brilliant service very good
Sammi (August 26, 2006)

well we went here three times and it was great the food was lovely the price was cheap and the service was brilliant wat more can ya ask for our last day there they gave us a free bottle of wine bless them and dennis on the door was propa funny lmao i fink everyone should try it u will go bak xx $ammi xx
Richard U (July 24, 2006)

My favourite restaurant in Laganas and I have been 4 years now. The food is excellent and the staff are really freindly, they make you feel very welcome. We got a free jug of wine every night, which you could choose red, white or rosa. We even had a free pudding on occasions as well.

Try it and see what you think
Stephanie J (June 18, 2006)

Fab, nicest pizza in the world.....and we even got free drinks when we didnt eat there!!!
Kevin & Michelle (December 24, 2005)

Watch out for this one he'll steal your girlfriends and wives, lol, like he did mine
Kevin & Michelle (December 24, 2005)

The Hellenic Taste family plus us.

Kevin & Michelle (December 24, 2005)

This place is great Well RECOMMENDED!!!!!!!!!

We tried a couple of other places in Laganas before we went to Hellenic Taste, but it was that great that we went back every night for 10 Nights. This is a family run bussiness with a great range of lovely food which is very reasonably priced.

Kostas and the waiters were very friendly and made you feel very welcome everytime we visited. They made a great atmoshere and a lovely evening everytime. The grandfarther who owned the restaurant would even come over and sit with us sometimes and even though he did not speak a word of english, he made an effort and made you feel welcome.

Everywhere in zante you have people on the streets enticing you in to thier bars and restaurants but Not once did we see any of the staff here be rude to anyone not even the ones that didn't come in and we were supprised to read some of the comments here!!

Overall we really recommend Hellenic Taste and hope that you will be impressed as much as we were and assure that you will be well looked after here and enjoy yourself and save some money as well.

Incase anyone from Hellenic Taste reads this then we hope you are all well and thank you again for a great time and free wine, lol and hope to see you again soon. We hope you have a great Christmas and a happier New Year.

P.S Thanks for the Christmas card it was a nice surprise!!

Carol B (October 31, 2005)

Never actually ate here, reason being the waiter was so pushy and rude before you stepped in the place, his arrogance got worse as the week went on. We heard good reviews about the food, but first impressions count.
Florence G (October 18, 2005)

We have just returned after two weeks in Laganas.

Every meal we had at this restaurant was excellent. The service was excellent.

You had difficulty getting a table on a night time as it was always full.

Yanni and his staff made everybody welcome.

Cannot wait till next year.
Siobhan M (October 17, 2005)

this was the worst restuarant in zante, the guy outside was a p**v who followed my pal in2 the toilets!!! i would definently not recommendthis restuarant 2 any1
Joanne S (August 04, 2005)
| | |
| --- | --- |
| Search for Hellenk Taste in all of JustZante & the Messageboard | |
More Restaurants in Laganas...

Akropolis Restaurant | Albatros | Apollon | Avanti | Big Boys | Blue Sea | Blue Waves | Bocca BBQ | Bon Appetit | Bonanza | Caretta Caretta | Chevys | Cicero | Country | Cozy Corner | Delicious | Demetra Taverna | Favela | Georges Place | Giannis | Greek Islands Restaurant | Horizon | Ionian Sea | Island | KFC/Pizza Hut | Koralli | Kostas Taverna | L Frateli | La Marinara | Mamis Pizza | Marabou | McDonalds | Med Version | Medouli | Melons | Michaels Place | Midos | Mouria | Mr Dallas | Notes Taverna | Olympic Flame | Orient | Paradise | Peri Heaven | Pierros | Pythari Taverna | Robin Hood | Sarakina | Seaside | Sirocco | Sizzlebang Grill | Stasantas | Steakhouse | Sunset | Taj Mahal | Tangail | Tasos Place | Tasos Restaurant | Toad in the Hole | Wok Chinese | Zakynthos | Zandos |