Zante Beaches

Laganas Reviews
---
Zakynthos Guide
---
Local Directory
---
WalkAbout

Street View Style Tours
---
Zante Maps
---
Laganas Taxis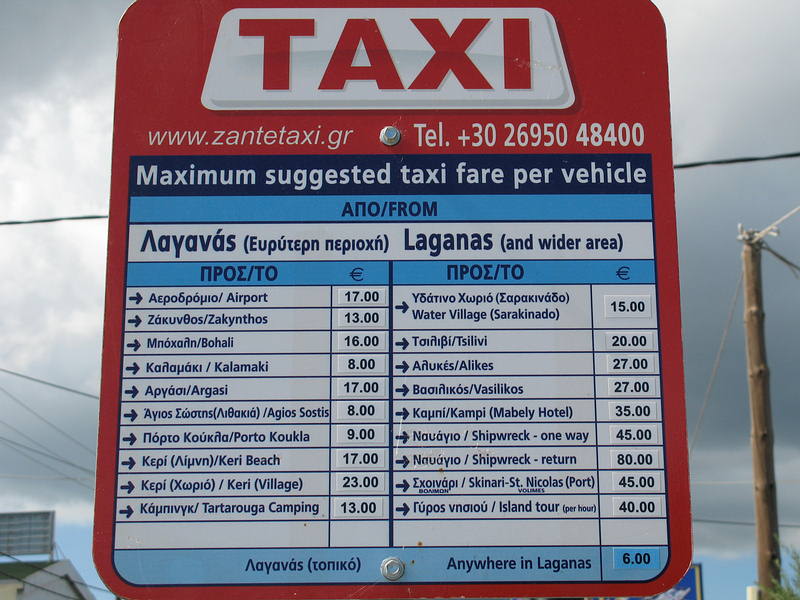 ---
Laganas Buses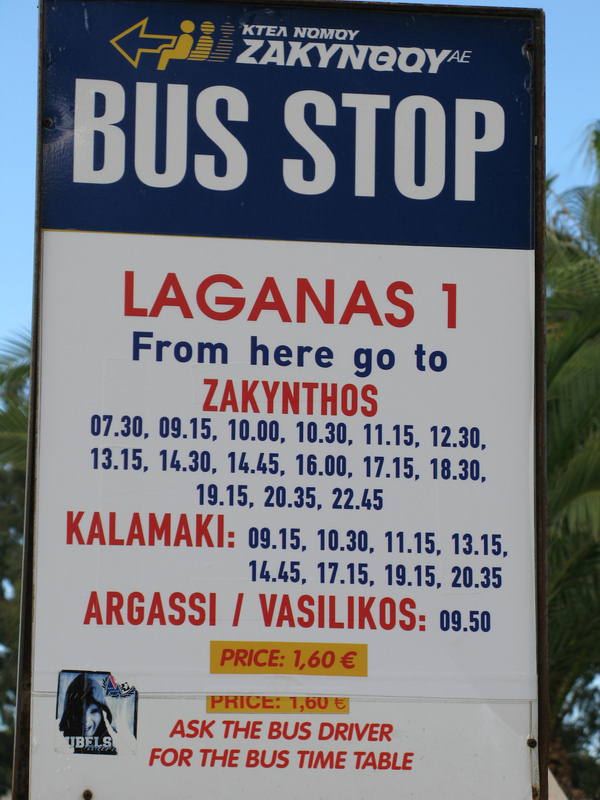 ---

Mad Murphys

(Bars in Laganas)

10/10
Neil A (June 07, 2012)

one of the best bars in zante been 9 times in the past 10 years and going again this year and cannot wait
Jacko R (September 21, 2008)
how much are fishbowls in zante?
10/10
James C (September 14, 2008)

cheap fish bowls here gd laugh
10/10
Grace C (August 27, 2008)

Back home for the 2nd time. Had a brill week again in mad murpheys, Love all d bar men and girls.

Its more packed builders holidays than aug. but i still loved every min of it.

Brian is deadly and the glass collecters louis and billy are a bit strange but funny!!

Might be back next year to say hello!

xxxx
10/10
Lyndsey K (August 11, 2008)

Mad Murphys was amazing

bryan is one of the soundest barmen ever...he can knock bac some drink too

went to mad murphys every night best pub on the strip
10/10
Stephanie H (July 23, 2008)

Just back from Zante and am soooo depressed right now! Best holiday ever!

Mad Murphys is the best bar on the island! I actually cried when i had to leave!!!

Medousas is deadly - even just to get a look at George the bar man he's hot!

Rescue is good and Cherry Bay at the weekends is class!

Stayed in the Karras apartments, security man is a bit crazy but we still love ya Gonzo!

Crazy irish girls!

Miss it so much, cant wait to go back hopefully for the whole summer next year...
Tara K (September 23, 2007)

Alright Johnny

Long time no talk

Yup Yup i was one of the "Irish Lassies" stayin in the Commodore in Argassi alright..!

I never got over bein attacked by those alsations

Still love to be back there,best holiday so far..

You've a good un.?
10/10
Dec (September 03, 2007)

just back to reality and work dis morn after a savage week in zante,hit mad murphys and boozers every nite(drinking games with ash were hard but im proud of a draw!!), both great bars, my c**k is now being served in both of them, along with two of my jerseys. great week tho, def heading back der next year.
10/10
Catherine G (August 07, 2007)

Heya everyone!!

Got back 3 days ago Heart broken

6 of us from dublin went !! went to mad murpheys every night before heading rescue deadly bar men......2voda redbull plesae

!! miss yas all coming back next year .... hopefully to work! we all wish we were still there!!

See yas next year

Catherine & Grace and d 4 Boys... we sat aat middle table at d dance floor every night

Slice O (August 06, 2007)

ola everyone,

good to see everyone has enjoyed themselves in mad murphys and we hope to see you all again next year!!!!

alright chorley girls, i like the way im called manchester. lol

sammy, sorry to hear about you and jacko, course we can still be pals and i'll put some good words in for ya across some bars if you really wanna do it next year.

gav you smelly g*y aids riddon transexual, i miss you too. the trumpet is on its last legs!! but it still plays like dream. enjoy your travelling dude.

take it easy peeps!!!

paulorourke2001@hotmail.com
Johnny R (August 06, 2007)

Alright Tara.

you wouldnt happen to be one of the Irish Lassies that were staying at the Argassi Studios would you?
10/10
Tara K (July 28, 2007)

Zante 2007--> Best Holiday ever!!

Mad Murphy's was amazin we went there every night.."Backstreets Back" will never sound the same again lol..

Deadly crowd,loads of british n scottish lads...SCOTTTESH!!! Bein back in Dublin is depressin

Defo goin back..!
10/10
Johnny R (July 25, 2007)

Mad Murphys was amazing!!!

was in Zante from the 12th-19th July with 2 other scottish lad... was the best holiday ever!

went to mad murphys every night and met some amazing irish lassies all really nice and good craic!

defo going back next year!
Sammy L (July 24, 2007)

hey paul its sammy (uno sammy n jacko) just thought id say helo n say thanks 4 making me holiday fukin funny lol cnt wait to c u wen ur bak up in oldham.. oh yeh me n jacko av split up 4 good wen i bak of our hols i found out hed been cheeting on me so i got rid of him there n then i deserve alot betta dont i lol but im just up 4 a party time now so im wonderin uno like u sed u might be able to get me a job 4 next year could u ask 4 me coz i really really wanna do it...even though me n jacko aint togeva nemore i ope we can still be mates coz ur top lol msg me bak plz luvvvv ya babe xxx
10/10
Philippa C (July 23, 2007)

Hi,

Came back from the Zak Attack yesterday. So depressed!!!!!

Loved Mad Murphys. particularly cos im Irish!!!! Had the best craic in there every night.
10/10
Natalie A (July 19, 2007)

we love mad murphys!

we love neil and manchester and steve and of course demetrius!!

the chorley girls want to come back!!!

xx
10/10
Cheryl N (June 29, 2007)

Mad Murphys has gotta b 1 of the best bars in Laganas!! propa devostated that we aint there anymore. pool in ere n a gd sing song t you'll never walk alone whilst quite drunk woz ace. Killer cocktails 2 - cheers Steve Cant wait t go bk next year

xx
10/10
Kimba T (June 19, 2007)
Sexiest dj in the world works at Murphys. He even played Elton John for me. Mwah x x
10/10
Gavin W (June 09, 2007)

hello everybody, hows it going??? missing you guys like crazy, can taste the red vodka now!!!!

in la at the moment and loving it, off to fiji for a month tomorrow then down to nz for a year

have a great summer and keep blowing that trumpet!!!!!

take it easy

gav and niamh
Slice O (March 30, 2007)

Well, you've gotta ask yourself, do you feel lucky??? well do ya, PUNK!
Lovely L (January 09, 2007)

Hey Staci baby!!

Yes ill be back!Cant wait!Hopefully back in Murphys,only place i wanna be!!!!

Stac,first night we are gonna get smashed on the 'on tap' wine!ha ha!!!!

Love ya xx

Also hey to joe i do remember u thank-u for my straw ring i think we were gonna get married this year wasnt we? ha ha xx
Staci (January 02, 2007)

hey guys..... we all getting for another party season???? ill be there.. if the boss man will have me bk ha... lauern will you???? hopefully the lads will!!be seeing u all again in the summer i cant wait big thanks to everyone that made "MAD MURPHYS" what it was this year the best bar on the island along with "CHERRYBAY!!!!!" also thankx to everyone that worked there (lauern,gav,tom,slice,anna,casper,neil,emm dogg,nat) another WICKED SEASON not long now roll on 2007

lots of love staci

x x x

p.s... see u soon dimitris
Joe L (November 10, 2006)

hey had a brilliant time in zante, always started off in Mad Murphys. Lauren the barmaid if ur readin this, this is ur fiance joe lol, remember i made u the ring out og straws. well u wernt workin the last nite we were there so i didn get a chance to say bye but email me back woteva the case. www.e6boi.piczo.com don forget we set the date for 25th december lol x

had a quality time tho
Hayley F (November 05, 2006)

Neil was the best DJ ever! He played every song i wanted and was great. he even made me a wicked CD.

(i hope that is ok neil - sorry forgot to do it before, but better late than never)

love hayley
Teresa (October 11, 2006)
...cheers Neil for playin all th songs we asked for wen we wer in murphys altho u wudnt play chasin cars by snow patrol coz its too slow staff here r all gud laugh n friendly even u Tink

| | |
| --- | --- |
| Search for Mad Murphys in all of JustZante & the Messageboard | |
More Bars in Laganas...

4 Play Bar | Amigos | Argo Bar | Aussies | Bar Code | Bar Fantasy | Baywatch Beach Bar | BJs | C-Lounge | Cafe Del Mar | Captain Morgan | Central Bar | Cheeky Tikis | Cherry Bay | Chevys Bar | Chicago Bar | Cite Club | Cocktails and Dreams | Cool Peppers | Cream Bar | Cubaneros | Driftwood Beach Bar | Enzo Bar | Escape Club | First Stop | Fishery Inn Pub | Friends | Friends | G Spot | Ghetto Bar | Glamour | Havana Beach Club | Hawaiian Club | Hot Lips | Kamikaze Bar | Legends Bar | Linekers | Loca Bar | Lush Bar | Mad Bar | Maggie Maes | Mambo | Medousa | Mojito | Moulin Rouge | Must Sports Bar | Navagio Bar | Nikos Cocktails | Ocean Inn | Pauls at Last | Plus Club | Pure Beach Club | Relax Bar | Rescue Club | River Bar | Sabotage | Sin City | Sizzle | Summertime Bar | Three Lions Bar | Vibes | Waikiki | Wild Coyote | Zeros | Zoo |