Zante Beaches

Laganas Reviews
---
Zakynthos Guide
---
Local Directory
---
WalkAbout

Street View Style Tours
---
Zante Maps
---
Laganas Taxis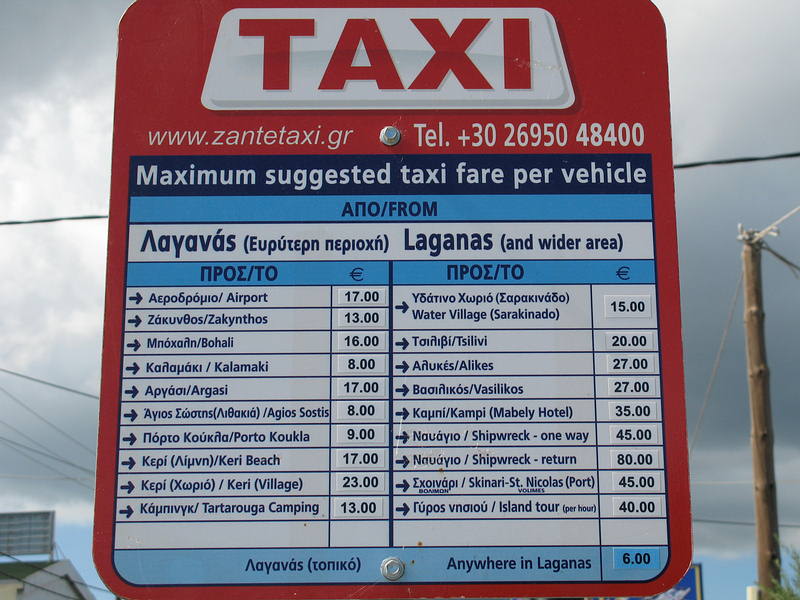 ---
Laganas Buses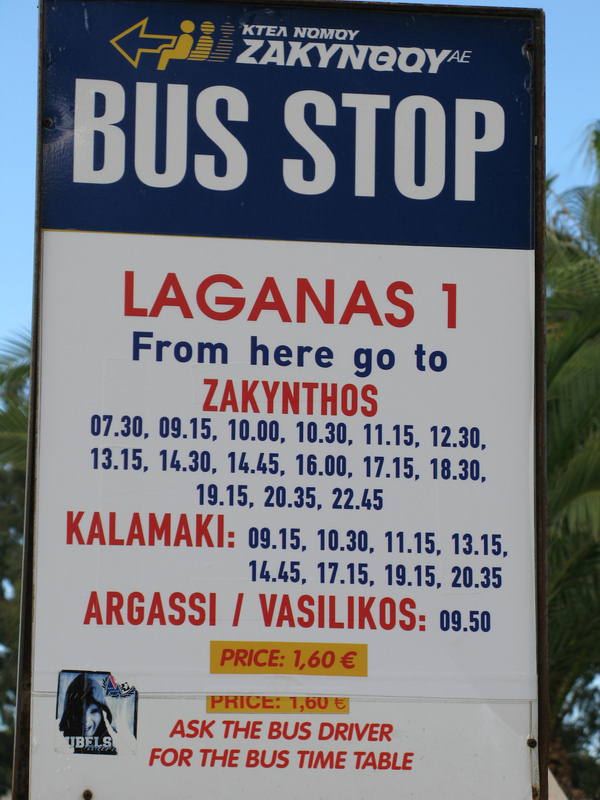 ---

Spaghettomania

(Restaurants in Laganas)

Jana H (October 27, 2006)

it was the best pizza we had in greece ever and we've been a lot.cristina makes really good service although she was only by her selfe in the restaurant.we will definetely go back and see them all.
Brian E (September 30, 2006)

who rights this stuff !!!! can get a better pizza at asda . the greeks cant cook pizza
Eddie M (July 23, 2006)

great pasta and pizza highly recomended
John (July 11, 2006)

the best pasta tryed ever

absolutely goin' there next year
Lyndsey W (July 09, 2006)

Really, Really, Really nice best pasta and pizza!!!!! The kitchen is in the restaurant so you can see the chef cooking your food, which is always a good thing! The prices are really good considering the quality of the food! And the service is quick! I would recommend this restaurant to anyone! LOVLEY!
Leka A (November 30, 2005)
Exellent food, very friendly staff....

sure i'll go back

see u !
Arch (August 27, 2005)
it was really nice
Joanne S (August 04, 2005)

mmmm was great best spag bol ive ever had the taste was unique the pizza was also very tasty too
Steven B (November 09, 2004)
The best pasta and pizza that i and my family ate.Friendly stuff and nice atmosphere.
Jotis G (October 23, 2004)
EXCELLENT,EXCELLENT,EXCELLENT
Karen . (October 11, 2004)
Great pasta & pizza. Serivce was a bit slow and it wasn't too busy at that time but apart from that very good!
Tom C (August 14, 2004)
The food was excellent,the staff were very friendly,the were excellent too. I LOVE THAT RESTAURANT,IF I'LL GET AGAIN TO ZANTE I'LL GO TO EAT TO SPAGHETTOMANIA and i liked the huge doll outside!!!!!!!!!!!!!!!!!!!!!!!
Manda (July 28, 2004)
We ate in loads of restaurants and had many nice meals but Im a really fussy eater so im limited to choice. For nearly a fortnight I fancied a nice chicken n pasta in tomato sauce and couldnt find one (daft as it sounds!) then we found this place at the end of our hols and my meal was perfect. You got to watch it being cooked by the chef so you could see it was all freshly prepared. Only downside is that it was hot in there despite it being open air and the tables were a bit cramped.
Lyndsi (July 15, 2004)
i loved the food here, the best place for pasta dishes without all the cheese, very generous portions and u can actually see your food being cooked which was good. a pity we went at the end of our holiday otherwise i would have eaten here most nights. the only downside was the tables were a little cramped.
Carole H (June 26, 2004)
I went here in July 2003 and I wasn't impressed at all.
Kelly (June 13, 2004)
Considering this place only does pasta and pizza we were very dissapointed. I had the Hawaiian pizza - it wasn't cooked in the middle and so had to eat it with a knife and fork as couldn't lift it up as it fell apart, disgusting. Everyone was jammed in on ricketty old benches, no elbow room - and why is everything served up on plastic plates. Horrible.
Rachel B (October 19, 2003)
pizza was vey nice and so was the garlic bread and spaghetti bolognese, i didnt like the idea of everyone been so cramped together and no elbow room.
Andrew T (August 10, 2003)
EXCELLENT!!! EXCELLENT!!! EXCELLENT!!!
Debby W (August 09, 2003)
Food here was excellent,staff very friendly.Surpricely people make bad comments for this lovely place. We ll be back again.
Gavin S (August 09, 2003)
Great place to eat out. it is cheap and the staff are friendly.
Vikki W (July 31, 2003)
I am pretty sure this restaurant didn't give anyone food poisoning! You actually get to watch the chef cook the meal in front of you. Ate here every other night and didn't have even one complaint! Me and my two mates really enjoyed it, why else would we keep going back?! The girl outside was really nice, didn't force you to look at the menu if you didn't want to. The other staff were really nice too. They should do something about the air con, but what can they do? it's an open-air restaurant! They've got fans at the back so just ask for a table at the back if you want a breeze!
Sue (July 22, 2003)
This is a very cheap place, only good if you love pasta. The most annoying thing was the PLASTIC plates and cups!! Also the annoying wooded benches with no backs to lean on. They are very wobbly and you get packed very close to the next table as its such a small restaurant.
Neil M (July 15, 2003)
Service was nice and friendly, the food was good, I had Pizza which
next to Pizza's from Appollon were the best I had tastedon the island, everyone was pleased with their meal, only critism was lack of air con.
Louise K (June 16, 2003)
Pizza here was excellent, the best I had on the Island by far. Would definately visit here again. Staff very friendly too.
Vikki W (January 10, 2003)
Went here at least three times during out stay! We even got a take away when we got a stomach bug and didn't feel like sitting in a restaurant. I loved it. Looked for restaurants on this web site before I went last year and this was the only one I could remember having even vaguely good reviews so I thought why not try it? Glad I did. Pizzas were the best I've had for a long time, cost was excellent and the staff were friendly asking me and my friend all about London (although one in particular was a little OVER friendly ay Jack!) but my only complaint was the benches were uncomfortable and there was a total lack of air con seeing as it is mainly an open air restaurant. I am definitely going back this year and taking my pizza friendly mates with me!
| | |
| --- | --- |
| Search for Spaghettomania in all of JustZante & the Messageboard | |
More Restaurants in Laganas...

Akropolis Restaurant | Albatros | Apollon | Avanti | Big Boys | Blue Sea | Blue Waves | Bocca BBQ | Bon Appetit | Bonanza | Caretta Caretta | Chevys | Cicero | Country | Cozy Corner | Delicious | Demetra Taverna | Favela | Georges Place | Giannis | Greek Islands Restaurant | Horizon | Ionian Sea | Island | KFC/Pizza Hut | Koralli | Kostas Taverna | L Frateli | La Marinara | Mamis Pizza | Marabou | McDonalds | Med Version | Medouli | Melons | Michaels Place | Midos | Mouria | Mr Dallas | Notes Taverna | Olympic Flame | Orient | Paradise | Peri Heaven | Pierros | Pythari Taverna | Robin Hood | Sarakina | Seaside | Sirocco | Sizzlebang Grill | Stasantas | Steakhouse | Sunset | Taj Mahal | Tangail | Tasos Place | Tasos Restaurant | Toad in the Hole | Wok Chinese | Zakynthos | Zandos |