Zante Beaches

Argassi Reviews
---
Zakynthos Guide
---
Local Directory
---
WalkAbout

Street View Style Tours
---
Zante Maps
---
Argassi Taxis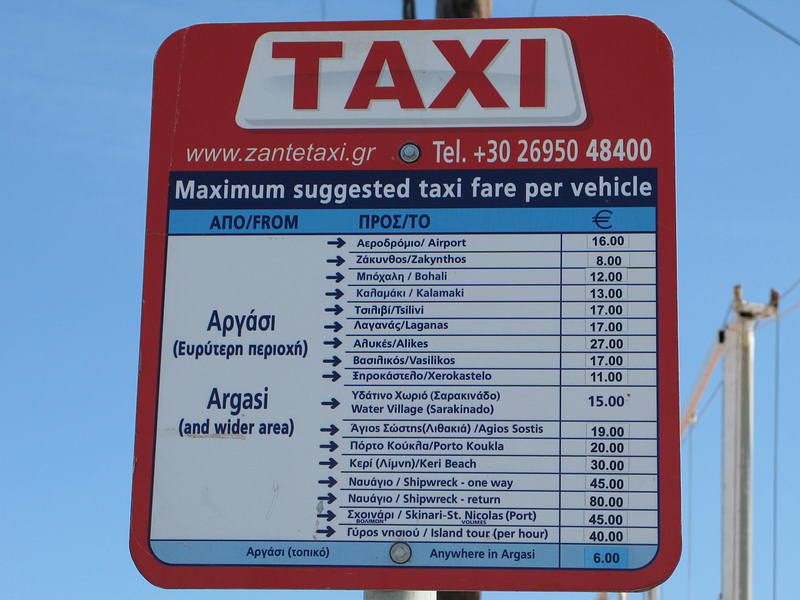 ---
Argassi Buses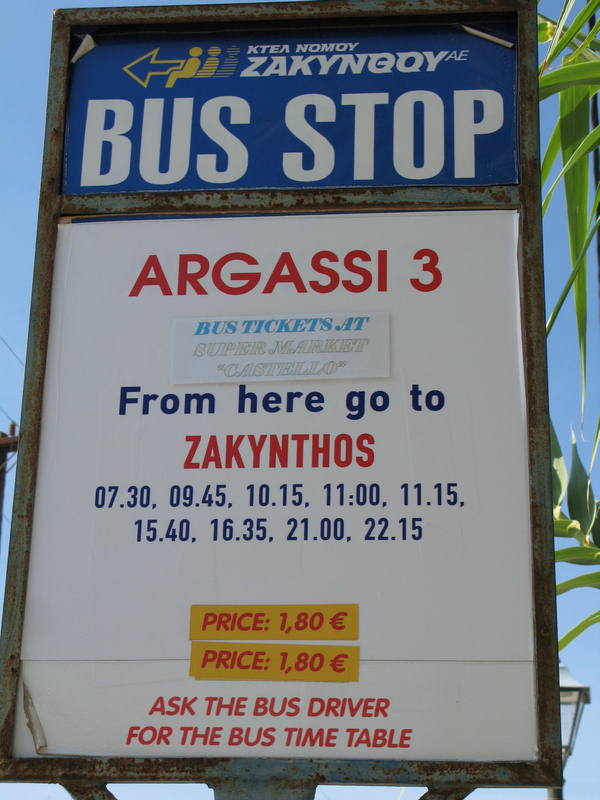 ---

+ Enlarge Map
Seashell Studios

(Accommodation in Argassi)

Joolz F

If anybody has been to Seashell studios Argassi we are going in September this year.

What self catering facilities do they have in the room? Do they have a cooker/grill etc at all?

We spent a lot of time there last year instead of where we were really staying

Joolz
Anita T
I am looking for some form of contact for seashells apartments Ive tried seashells apartments.com managed to get a picture up but can't get into the site please help.

Thanks Anita
Marion P
can anyone give me a contact number for seashells. thanks
10/10
Katie R
we have been to zante 4 times this year and stayed at seashells 3 times. we love it here. it is family run and they are wonderful, in fact we were treated as part of the family. see you all next year love mick and katie xxx
Richard G
Again this year all the Apartments Can be Booked via web site. www.seashellsapartments .com.

14 rooms available from 1st May 2006 to Mid October 2006
Richard G
info now on www dot seashellsapartments dot com prices and contacts
Adam W
i stayed at the seashell for 2 weeks, i thought the service was great and so was marie and nicos
Can U Help?
Vern W
Seashell is booked by a polish company this year but i am going to see nikos and marie on june 20th 2004 any body that wants any info let me know and i wwill convey the message
Can U Help?
Stacey E
The telephone number or email for Seashell appartments
Can U Help?
Stephen B
What are the prices for seashells apartments
Can U Help?
Sue G
Have stayed at the Seashell apartments before when Nico and Maria used Thompson and Libra holiday companies. Cannot find them in any GB brochures or in holiday company registers. We would like to stay 2 weeks for end Sept/beg Oct for 3 people. Please advise which company is now managing the Seashell. Please also give our regards to Nico, Maria and family.

Thank you, Sue and Pete Gray, also my parents, Jan and Brian Pearson.
Can U Help?
Yvonne L
Sorry Richard Gisby, What List? Looked but cannot find.
Richard G
I do have a contact number for the Sea Shells you can e mail me I am on the list
Can U Help?
Yvonne L
Cannot find Seashell apartments in any brouchure as Libra has discontiued using them, has anyone any idea how i can contact them?

Paul T
We went to Argassi Seashell apartments in July this year(2003). When we got there Nikos Showed us our room and then told me it was going to cost us a fourty euro's for a fan in the room and a saftey deposit box. As we had just arrived and had no real idea of the euro we found this approach overpowering. But just said No thanks we will work out prices and we will speak to you later. With this he was fine,However he left me with the key for the saftey deposit box and went down stairs. We then decided to give him the key back until we have sorted out our knowledge of local costs. He was then fine with this.
Nikos and his family run the apartments in Argassi,you could not ask for a better position as you were a stones through from the beech and have four snack bars and pools either side of the Appartments.The appartments are in a great position only a a 1 minute walk to the town and local ammenities.
Nikos when you got to know him was extremely friendly and so were his family.We had a great time there and would go back.
Downsides- uncomfortable beds and no airconditioning. Your bedsheets were soaked in sweat in hours due to the heat and the maid would leave pillows outside to dry in the morning(YUCK!) sheets were changed about three times a week if lucky.
Other than that you will have a great time.

Robert B
far better than libra show in the brochure. smack on the beach with great views of zante town, the sea and mainland greece on the horizon. our room was on the west side which meant hot sun through till about 8 o clock in the evening on our balcony, followed by a grandstand view of the sunset. free sunbeds and umbrellas for residents. a fan is essential in the room, as we found it exremely hot by night..nikos and maria are really lovely people..maria never stops laughing..something she has passed on to her daughters..friendly to the last, and any little glitches encountered are dealt with with a smile..no need to moan and complain, just ask and it is sorted..nikos will book apartments direct at very reasonable prices. a lovely quiet central location, i wouldn't want to stay anywhere else. not the ritz, just simple,clean,basic greek, self catering apartments with good food and drinks available till early evening. recommended.

Richard G
Yes I am going back again June and Sept.
All rooms are available in May and October this year give me an e mail for prices very good.
Brett S
We went 1st two weeks of Sept02 and i cant recomend it highly enough its absolutley superb.Going back this Sept.
David L
I stayed in the seashell with the wife the last week of Aug & 1st week of Sept. Fantastic. Basic apartments - Greece, so nothing new there - but the location was unbeatable - right on the beach, very friendly beach bar right next door, owners Nikos & family extraordinarily friendly and serving superb food. Free sun loungers for residents. We would recommend Seashell to anyone, and also Argassi itself.
Richard G
Have just arrived back after my second visit this year. Wish I could get another in. For those that might be interested in going it alone I have the prices for the 2 spare rooms for 2003 contact me by e mail.
Julie O
Stayed at the Seashell Apts from 7-14 July 2002 and have to say that I was very impressed with the location. Nikos, Maria and his family were absolutely fantastic (most friendly/genuine owners I have ever experienced). Could do with air conditioning though as it was extremely hot that week but fans were available for hire. I will definitely go back to the Seashell apartments but will book through Nikos direct. They also make the best tuna and greek salads I have ever tasted.
Carol M
sorry forgot to give it the thumbs up!
Carol M
first time on the island great, seashells studios are basic but clean and Nikos the owner very friendly. already planning to return soon
Can U Help?
Carol M
Staying at the seashell apartments for the first time.In Argassi can anyone whose been before give me some info on what they thought please. how many rooms does it have approx? good local eating places and watering holes
Richard G
The Sea Shells is right on the beach. Rooms all have a balcony Couples only Family Run. Fairly Quiet at night Have used them for the last 4 years. Am going back in June and Sept.Verry close to the centre of Argassi
| | |
| --- | --- |
| Search for Seashell Studios in all of JustZante & the Messageboard | |
More Hotels and Apartments in Argassi...

Admiral Hotel | Agoulas Inn | Anemona Beach Hotel | Apollo Hotel | Argassi Beach Hotel | Athena Studios | Captains Hotel | Castello Beach Hotel | Chryssi Akti Hotel | Commodore Hotel | Contessa Hotel | Danae Apartments | Diana Palace Hotel | Dora Studios | Edelweiss Hotel | Elea Hotel | Eleana Hotel | Family Inn Hotel | Hillside Studios | Iliessa Beach Hotel | Ionian Hill Hotel | Katerina Palace Hotel | Krinas Hotel | La Sirena Hotel | Levante Hotel | Locanda Hotel | Marie Mare Hotel | Meridien Beach Hotel | Mimoza Hotel | Mirabelle Hotel | Nefeli Hotel | Noula Studios | Palmyra Hotel | Papillon Hotel | Paradise Hotel | Porto Iliessa Hotel | Roula Kotsonis Studios | Seashell Studios | Timotheos Studios | Villa Denise Apartments | Windmill Bay Hotel | Windmill Hotel | Xenos Kamara Beach Hotel | Zakantha Hotel |