Zante Beaches

Argassi Reviews
---
Zakynthos Guide
---
Local Directory
---
WalkAbout

Street View Style Tours
---
Zante Maps
---
Argassi Taxis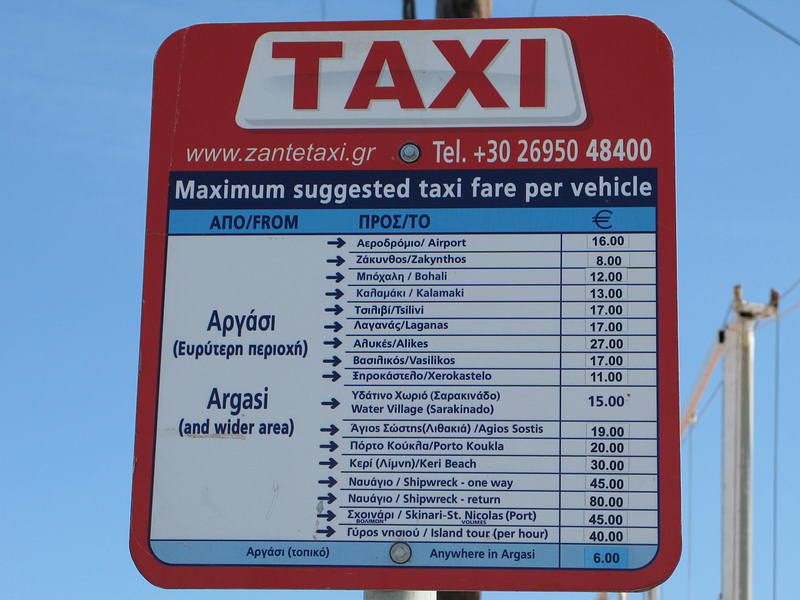 ---
Argassi Buses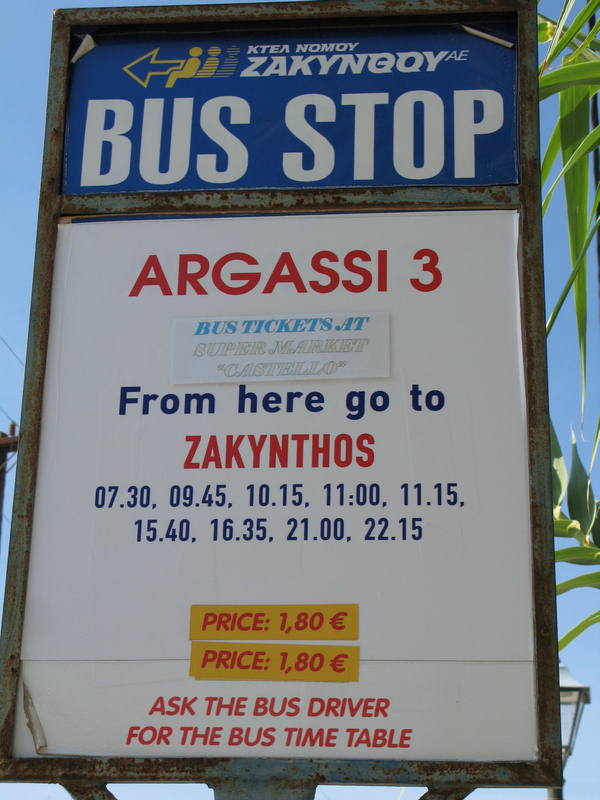 ---

+ Enlarge Map
Locanda Hotel

(Accommodation in Argassi)

6/10
Danka S
well, location really great, hotel ok, BUT... the beverage (food) pretty poor

8/10
Malcolm W
Hi Andreas just want to thank you for making our holiday such a pleasure. Everything was perfect the weather, room and our snacks. I am sure we will see you all again soon. Again thanks
Grace C

Hey. Stayed in locanda last summer. good hotel - pool is right on the beach which is really good!

Georges cocktails are brill-- had a great laugh! But spent everynight in Laganas as the night life is much better!

Does anyone know if george is still working there?? Because were coming over in 20days and wanna say hello!!????????????????
Elaine M

Great location right on lovely part of the beach....check out the view from our room, room's basic and clean, nice bar staff etc
Greg P

Hi to all those who have visited Locanda hotel and Cocktail bar!!!

I hope you had a great time in Argassi. I sure miss working there with Andreas and George and Lilianna.

For those of you that remember me my name is Greg "Greggie" i used to work here 2005.

Had some great laughs with all guests and enjoyed the fun in the bar of an evening!!!

Made some great friends other workers in fact friends for life.

Would like to say a big hi to Andreas and George, Lilliana, Takis, Spiros, Vicki, and new arrival Nicholas!

Just to let you know that i will be going travelling in February!! Round the world fora whole year!

Would be great to hear off you guys!

Miss you alll

See you soon

Love

Greg x

Mariska V

Geia sou FilouV mou, ti kaneiV; eimai kala sthn Ollandia. Maqainw ellhnika kaqe mera!!!

Good isn't it???? Wish you all the best for the wintertime and miss you all a lot. Hope that you'll like this pictures!

And.... Andreas I'll see you definately in December in Athens!!!! To have a nice drink together.... and no whiskey!!!!

Love

Mariska

Julian W

Just come back from Zante and stayed in the Locanda Hotel. The hotel was situated well on the beach but unfortunately that is the plus side over. Not sure if the management has changed but the cleaners certainly need to be. We paid extra to have a sea view room but this was not the case. I was disappointed with the rooms when we arrived and in particular the bathroom. The bathroom mats appeared to be swapped from room to room so every other change you had one. This is not normally a problem until the suds come out of the drain in the floor. Sinks did not have plugs. On one occassion I was left no towels and complaining at reception for the 4th time I was answered by "it is not my job there is nothing I can do". No towels until the next day and had to use the blanket to shower. Would definately go back to Zante but the Locanda Hotel is definately off the accommodation option list.

Charlene

It seems to have changed since i last was there in 04. Good to see Andreas No 1 is happy and doing well, you prob don't remember me, but ill try dig out the pic i got of you. where abouts are you in the uk? i'm in essex. you use to throw ice cubes at me so one day i managed to put a few down the back of your t-shirt. hope your well.

And to Andreas No2 who has now left, he was funny, remember the "Yee Ha"..hehe. And the irish guys who drunk from their shoes, hehe!!

Had some right laughs there, good to see everyone is well.

Hey Greggy, remeber you asked my mum to write to libra and tell them how fantastic you was, well she did, and she still waiting for you to send her the £50 for doing it...hehe!!

member me?!

xx xx xx

Linda H

Hey Kez. They have their own web address - lodanda.gr which has a reservations page so maybe you can book the self catering rooms direct!!

I really enjoyed the holiday in Argassi but was a bit disappointed with the room at Locanda Hotel. We paid extra for a sea view room but you could'nt see the sea!!
Can U Help?
Kez H
you can only book self catering appts through BUDGET HOLIDAYS, they are an Irish company, i think you can only fly from Ireland, as i am interested staying in them too.
Can U Help?
Linda H
Hi Can any one help. Where do you book the self catering rooms at the Loconda Beach? Libra only seem to do the B&B rooms.
Jack(jacky) B

Alright Andreas ,

Its good to hear from you again as i didnt get the chance to say goodbye to you but I would love to stay in contact as I havn't enjoyed a holiday as much as I enjoyed the holiday that we shared , I did go back to Zante this year but it was no where near the same without you , anyway Newcastle are crap full stop!, please keep in touch our house number is 0121 605 4037 where are you staying in the UK now ,I'll talk to you soon that is when Sven gets off my back lol write back lots of love

JACKY
Mariska V
I stayed here 3 years ago together with my friend and since that time I'm coming back for a nice cocktail and to talk with George / Andreas and Greggy! Good place, love it! Andreas M, please send me an email with your address, I want to get in touch with you and Angelka! Kiss Mariska
Andreas M

Hi Jack,

Of course I remember you!!! I was laughing so much when I read your message.It was so nice to hear from you, howis evrybody are the boys O.K? By the way I don't see Aston Villa doing anything this year either!!!!!!.

If you can stay in touch that would be great.

Jack(jacky) B
Me and my family stayed at the locanda hotel 2 years ago and it was the best holiday i have ever been on and I had a great laugh with Andreas on the pool side and at the bar when Andreas gave me a watergun to get everyone with at the pool when he used to put ice in the water gun ,Andreas you looked after me and I felt so welcome and you made my holiday complete and i especially remember you saying "where's my f****n chocolate jacky " but what im trying to find out is if you remember me and my family Tracey , Martin , Luke , Richard and his mate Lee and does he remember all of us playin football with him and does Andre still work there at the pool bar because we are going back there at the 21st of August and it won't be the same with out you.

Andreas M

Hi,

I worked at the Locanda for a number of years but left in 2003 when I moved to England. I would just like to say that it is a lovley place and the staff are very good. I miss it very much as I really enjoyed working and living in Zaynthos. When I was there we had such a good time many people would come back year after year to see us surely that tells you something about how lovley and homely the hotel is.
Can U Help?
Kez H
am going to locanda beach hotel in sept '05, would like to know how much it costs to hire fridge etc.....and are we able to up-grade to self catering on arrival, and if so how much this costs so we can be prepared thanks for any help
Kez H

have just booked to go here, from reading some reviews, not sure if it is for us.....though i hope it is.....just after a relaxing holiday, seems like it is very lively, if anyone can reassure me please do
Greggie
Hey everyone its Greg the libra rep!!! how is everyone i hope eveyone remembers me i did try and look after you all. especially the scottish girls oh my god did u get me drunk in my last month their!
u definately know how to drink! hi to all at locanda lilianna george yiannis nikos takis hope you all are well. i work for thomas cook now in birmingham hope to be repping again in summer hard work but met some lovely people.
if u wanna email me its greggie@3mail.com.
hope to see you all soon. thanks for saying im gorgous girls you sure it was me and not another greg!!!!!keep smiling!!!
Andreas M
In reply to Jodie,you must be confusing me with someone else as I have been living in England since October 2003. Maybe it's the other Andreas that worked there.
Nina M
Hi. Locanda Hotel is in the Libra Holidays brochure for 2005 - hope this helps
Tracey B
Thanks Jodie, we did stay at the Locanda 2 years ago and it was brilliant, but we really liked the apartments. We have the phone number of the Locanda but noone is there at the moment. If you have a e-mail address that would be great.
Can U Help?
Tracey B
Can anyone tell me how you book the apartments. They are not listed in any brochure or Travel Agents, do you have to book direct with the hotel.
Andreas M
Hello to everyone. Remember me Andreas No 1. For those of you who remember me, I worked at the Locanda for 7 years with Theo and Lilliana. Just saying hello to everyone. I'm married now and living in England. The Locanda Hotel and bar is excellent and it always will be.Lots of lovely people work there.
Nikki C
just returned back from this wonderful hotel. stayed with 9 other girls and had a fantastic time. just like to say thank you to liliana, george, andreas and the lovely greg(hope ur still wearing your bart t-shirt!!!) never met so many nice people in one holiday!!!!the staff made it!!!!will be back in may so keep that scottish flag flying above the bar!!!!!!!!!love and kisses xxx
| | |
| --- | --- |
| Search for Locanda Hotel in all of JustZante & the Messageboard | |
More Hotels and Apartments in Argassi...

Admiral Hotel | Agoulas Inn | Anemona Beach Hotel | Apollo Hotel | Argassi Beach Hotel | Athena Studios | Captains Hotel | Castello Beach Hotel | Chryssi Akti Hotel | Commodore Hotel | Contessa Hotel | Danae Apartments | Diana Palace Hotel | Dora Studios | Edelweiss Hotel | Elea Hotel | Eleana Hotel | Family Inn Hotel | Hillside Studios | Iliessa Beach Hotel | Ionian Hill Hotel | Katerina Palace Hotel | Krinas Hotel | La Sirena Hotel | Levante Hotel | Locanda Hotel | Marie Mare Hotel | Meridien Beach Hotel | Mimoza Hotel | Mirabelle Hotel | Nefeli Hotel | Noula Studios | Palmyra Hotel | Papillon Hotel | Paradise Hotel | Porto Iliessa Hotel | Roula Kotsonis Studios | Seashell Studios | Timotheos Studios | Villa Denise Apartments | Windmill Bay Hotel | Windmill Hotel | Xenos Kamara Beach Hotel | Zakantha Hotel |