Zante Beaches

Argassi Reviews
---
Zakynthos Guide
---
Local Directory
---
WalkAbout

Street View Style Tours
---
Zante Maps
---
Argassi Taxis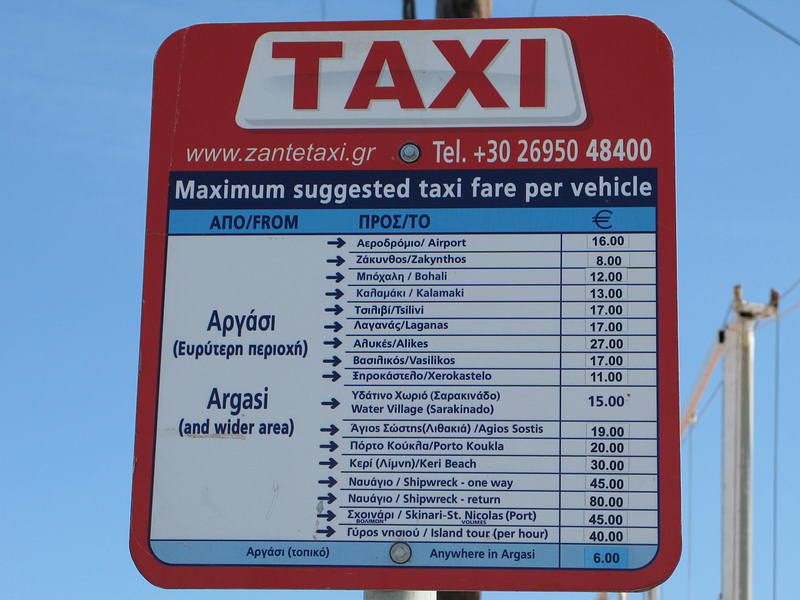 ---
Argassi Buses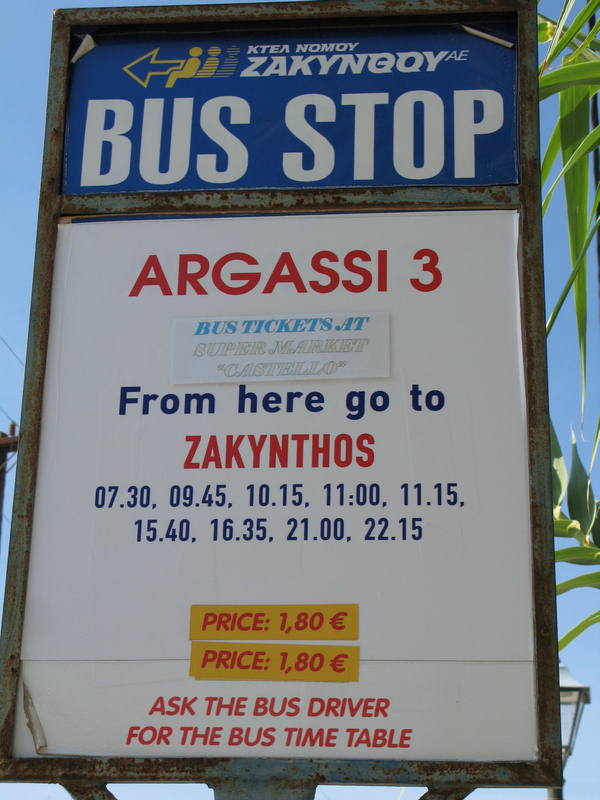 ---

+ Enlarge Map
Eleana Hotel

(Accommodation in Argassi)

10/10
Steven T
hi to all we miss you loads sorry not been for yrs but we will never forget you we hope to come this yr in september if you have any rooms we need double as we hopefully bringing friends and staying for 2 weeks hope you remember us mama always said my boys are home how are mum and dad and how are you two angela and helen we so miss you so much. how are the kids both hope there well well what else can i say if you get this message im on facebook under steven frank thompson and my e-mail is thompson.steven13@yahoo.co.uk. anyway tc hoope to here from you soon xxx and everyone who reads this post the place ever i would live in zante argassi its so tranquil and beautiful and the hotel well what can i say wow its so friendly fun clean beatiful and the family absolutley awesome so caring and loveable i miss and love them so much you need to go what a holiday to remember it feels like i live there so book book book now love steve and adrian xxxxx

10/10
Julie and martin C
hi to all the family,we texted you last week to see if you had an email address but so far have had no reply,we have booked in to the hotel for the 10th of september for 2 weeks and was wondering if we could reserve the room opposite the beer acadamey we are so looking forward to seeing you all and cannot wait for this holiday only this time we will not be bringing holly with us hope everybody is well and will be seeing you all soon best wishes julie and martin x

10/10
Steve S

Thank you for all your help with the problem we had with our booked accomodation, you have a beautifull hotel spotless, clean and the rooms are very spacious. All the staff were friendly and we will miss you all.Anyone wanting a friendly place to stay then we would recommend this hotel, we have stayed at afew other places but for a hotel this is by fer the best. Love to you all and continue to enjoy the hot weather. All the best for the season. lynne and steve room 312.

10/10
Carolyn J

Hi Angela & Helen,

Cant believe we have been back in the UK over a week, totally miss you guys and defo coming to stay with you next year not staying at the Diana!! Helen thanks so much for organising Ryan's birthday cake and for making the whole pool sing 'Happy Birthday' you have no idea how much it meant to him. Anyone looking to stay in a warm and welcoming hotel in Argassi then make sure its here. George can snap, but is a big softy at heart, Angela is truely welcoming a perfect hostess and Helen wow we miss the 'Frappe's!'

Hotel is 100% the best

See you all in 2008

Love Carolyn, Michael, Ryan & Rhys xxxx

Shelley R
I WORKED HERE FOR GEORGE IN THE BAR ONE SUMMER AND IT IS ONE OF TWO HOTELS I WOULD RECOMMEND IN ARGASSI.IT IS SPOT ON FFOR CLEANLINESS AND THE POOL IS THE CLEANIEST IN ZANTE.USUALLY THE BAR WAS BUSY BUT QUIET AND GEORGE WAS ALWAYS AROUND TO ENSURE THINGS WERE OKAY.A VERY NICE PLACE TO SPEND YOUR PRECIOUS HOLIDAY TIME AND MONEY....ENJOY !
Stan H

We were at the Eleana last year, it was so good we are booked to be there again in a few weeks time. The hotel was not in the Thomson brochure but they found it on their computer for us. I've checked with the Eleana and they still have rooms available. Well worth a visit!! If you have problems booking through Thomsons you can ring Eleana direct on 0030 26950 27349 or fax 0030 26950 29051 and get yourself a flight. Another good agent is Kingfisher Travel, Crouch End. Really looking forward to meeting up with Dana, George, Helen et-al again and getting into the Tavernas for some good Greek food.

Geoff N
My wife and I visited the Eleana Hotel in May 2004.We found the staff to be very friendly at first but this soon changed when we pionted out a couple of things that we were not happy with.This included some members of the cleaning staff entering our room at 8.45am without notice,the hotel manager not being very happy when we tried to park our hire car in one of the spaces outside the hotel and having to pay what I believed to be an unreasonable fee for some furniture that we had accidently damaged in our room,without any negotiation.The Eleana Hotel is above average for Argassi and you could have a nice holiday as long as you have no reason to complain!After our experiences we will not be returning.
Katie L
well, me and my partner sean stayed here last june. i had such an incredible time, everyone was so friendly and helpful. to top the whole amazing holiday off sean asked me to marry him and without a doubt i said yes. i love you sean xxxxx
Jane J
to Gavin Horsburgh thanks for the comments they are much appreciated can@t wait to get there. Thanks again Jane J
Gavin H
To Jane J. The staff were excellent, the pool was really clean and safe, the food was amazing, when we were their there were plenty of kids from all ages. There are rooms with Air-Con, and you can get a fridge put into your room for about a fiver a week. A truly great enjoyable holiday, one that has to be returned to.
Gill W
stayed here in 2003 great hotel and people looking forward to going back in aug 2005
Gill & Lee
Hi helen,George,Dana and Angela just a short note to let u know we are coming to stay on the 120805 for 2 weeks I dont know whether u remember us we stayed for 2 weeks in June 2003 I used to come down on my own for breakfast with a book. See you all soon
lots of love Gill & Lee
xxxx
Can U Help?
Jane J
Boked for the eleanor august 2005, just a few queries if anyone can help....
Do you get air conditoning in the room?
Can you hire a fridge for the room?
Is it suitable for our son (age 8)?
Any comments much appreciated.


Lee C
The eleana woz a pukka experiance! i loved it, angela woz pukka behind the bar, helen woz so nice and all the staff were friendly! i went wiv my girlfriend and her parents and we spent alot of time around the extremely clean pool in the hot sun! i reccomend angelas hot chocolate, mmmmmmm!
Sean A
Thanks to the family run Eleana Hotel (I know they view this website so hello to Dana, George, Helen, Angela & Dorothy (who runs the poolside snack bar) for a wonderful two weeks holiday. Katie and I had such an amazing time on the island that I knew I had to ask her to marry me. Thankfully she said yes.
Will hope to be back on Zakinthos soon
Steve R
We stayed in the last week of october, the weather was FANTASTIC, The Family Run Hotel is a wonderful GENUINE greek experience, The Staff are freindly and helpful at all times, the poolside bar will provide you with tasty snacks and drinks during the day, NO need to leave the Poolside Area. We were the last to leave for the 2004 summer season, WE WILL be back.
Jonathon W
Ive been to Argassi before, stayed in this hotel before, can you please tell me if the night life whether its loud or not for a bunch of guys, im taking some mates there but their worried that it is going to be quiet. would appriate a reply.
John S
Lovely family that own this hotel, very clean lovely pool area. Just thought I might add this tip we were due to be picked up at the hotel for the airport at 09/50am but we got a taxi at 09/15am 12euros at the airport we were first in the queue and could take our pick of the seating a lot better than being stuck outside queing in the very hot temperatures well worth the taxi fare
Can U Help?
Ceri J
I don't need any help with anything, id just like to say thanks to marianne (sorry if i spelt it wrong) and that im leaving to go to eleana on monday, i cant wait!!!
Clare W
My boyfriend and I visited Hotel Eleana from 27/9 to 4/10. The hotel itself was very pleasant and the family lovely. Pool was very clean, loads of sunloungers and air beds for the pool. Omlettes from the snack bar were lovely - try the sausage one. Unfortunately we were a room at the front of hotel. This was directly above the Beer Academy and The Factory pumping out music until 2am each night then came the roudy motorbikes and partygoers. I am a light sleeper and found this to be most annoying. On changeover day I requested that we be moved to the back of the hotel which was honoured and I was able to enjoy my stay more. I'll take not of the description in the brochure next time and go somewhere more quieter. Still had a very time though.

Mairianne C
hi this is to the girl cari jones the best place to get duty free is at zante airport but its best to get it when u flight home again.And the best place to eat is the italin down tne road of ur hotel its called papilons its great.and if u get a chance can u say hello 2 angela maid at eleana tell her mairianne&phil said hello we where there in august if she cant remember us she will remember her saying to phil ru hot and he though she said ru hard.please thanks
Eleanor & Stan
We were at the Eleana 3-13 Sept. 04. Everything about the holiday was great. Dana, Helen & Angela were so friendly and welcoming. And don't forget George who keeps the pool just perfect. Dorothy at the pool bar is lovely. 10/10 Is'nt enough! Guess you get the message that we enjoyed our holiday. Already booked for next year. Try the Nostalgia across the road - good food and smashing people.
Can U Help?
Ceri J
hey everyone, can anyone tell me where's the best place for duty free and whats the hotel like im leaving in 9 days to go there!
Ceri J
I havent been to the hotel yet me and my partner are going in 9 days whats it like and where's the best place to get duty free?
Can U Help?
Mairianne C
if anyone going there soon can tell me if august is the best time or is there any other time to go
| | |
| --- | --- |
| Search for Eleana Hotel in all of JustZante & the Messageboard | |
More Hotels and Apartments in Argassi...

Admiral Hotel | Agoulas Inn | Anemona Beach Hotel | Apollo Hotel | Argassi Beach Hotel | Athena Studios | Captains Hotel | Castello Beach Hotel | Chryssi Akti Hotel | Commodore Hotel | Contessa Hotel | Danae Apartments | Diana Palace Hotel | Dora Studios | Edelweiss Hotel | Elea Hotel | Eleana Hotel | Family Inn Hotel | Hillside Studios | Iliessa Beach Hotel | Ionian Hill Hotel | Katerina Palace Hotel | Krinas Hotel | La Sirena Hotel | Levante Hotel | Locanda Hotel | Marie Mare Hotel | Meridien Beach Hotel | Mimoza Hotel | Mirabelle Hotel | Nefeli Hotel | Noula Studios | Palmyra Hotel | Papillon Hotel | Paradise Hotel | Porto Iliessa Hotel | Roula Kotsonis Studios | Seashell Studios | Timotheos Studios | Villa Denise Apartments | Windmill Bay Hotel | Windmill Hotel | Xenos Kamara Beach Hotel | Zakantha Hotel |