Zante Beaches

Argassi Reviews
---
Zakynthos Guide
---
Local Directory
---
WalkAbout

Street View Style Tours
---
Zante Maps
---
Argassi Taxis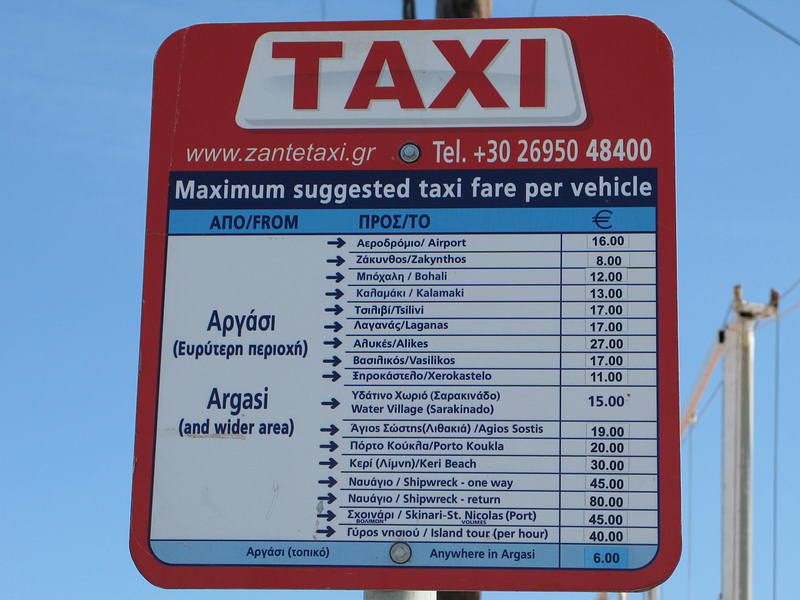 ---
Argassi Buses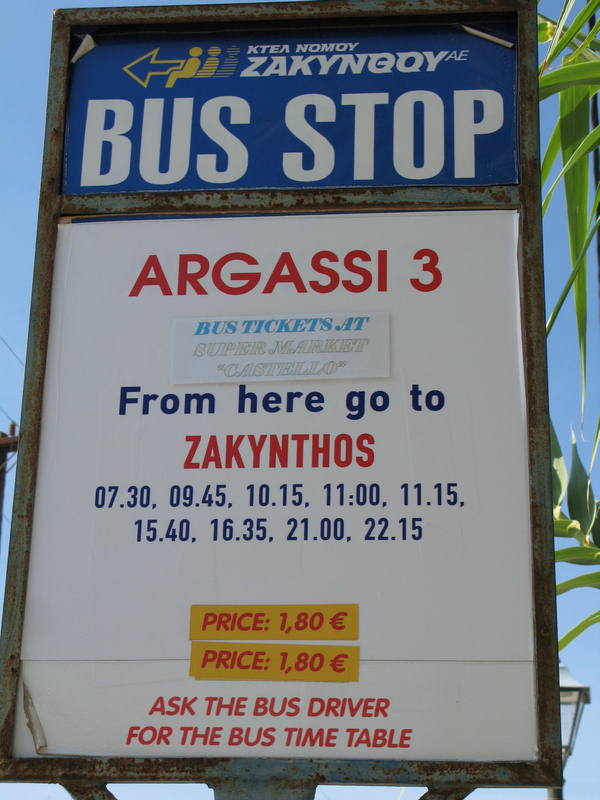 ---

+ Enlarge Map
Katerina Palace Hotel

(Accommodation in Argassi)

2/10
Ani U
http://007mega007.wordpress.com/2013/05/30/zakynthos-thomson-holiday-at-katerina-palace/


2/10
Ani U

I had problems when we got in Zakynthos at the self catering studio at Katerina Palace. we've departure on 14.05.2013 until 24.05.2013.We've stayed in room number 20.

The problem was when we sow the bathroom .The toilet seat was dirty and even if I tried to clean it with wet wipes it didn't come out.I am doing fertility treatment and I need to be very careful with hygiene and the toilet seat worried me.

When we've came from beach we went straight to shower so we won t get the sand in bed.We ve barely washed our foots and slippers and the water stoped.We ve thought it will soon be back.And after an hour it was.I went first to be sure I will finish washing my hair as the sea was extremely salty and white shadows were on hair and on my face.I was having my hair full of shampoo and the hot water stop again. I turned on the cold one just to finish with it.That night it didn t start again.luckily for my husband we had wet wipes.Also as you can see in pictures the taps are rusty and very old.

Also taps from kitchen are in same poor condition.

We ve complain to adviser(Mike) and he said he ll take care immediately and for 2 days we had water but it was dirty and blurry. Even when we ve flushed the toilet after 10 min you could see the sand in toilet. I ve brushed my tooth but I had water bought from supermarket.

After those 2 days the problem started again,no water go to adviser no result.In total we ve asked the adviser 3 times to solved our problem and also we've told to receptionist and she told us that all building has a problem and they will send the handymen.

When I realized that they are not fixing the problem soon I've also texted the 24 hours Thomson number,but they didn't call me back.

We are extremely disappointed that in a holiday in a country that has hot weather and were tourists go daily at the beach we didn't had a proper and essential shower. From what we've heard another couple had problems and they moved him...the adviser didn't offer us that option.Zakynthos it's a beautiful location with extremely nice views but that doesn't mean we're not supposed to have great location and water :))

I write my experience here: http://007mega007.wordpress.com/2013/05/30/zakynthos-thomson-holiday-at-katerina-palace/


Mick
Myself and the boss are staying here from the 1st of may 2012, iv been to zante maybe 15 or more times but have never stayed in this hotel, i have seen it advertised every time we book so this time i thought not stayed here why not give it a blast,stayed in argassi several times hope this hotel is as good as it sounds from some peoples comments:-0
Timothy B
Hi all I just want to say this is a good place to be, I was here in 2009 for 2 weeks in June and i will be back in June 2011, from 14th to 28th, it is my Birthday the day i fly out so when i get to the Katerina Palace the first thing i will do is have a pint at the pool side
Clare B
After reading all these comments I can't wait to go to Zakynthos again! I've never stayed in Argassi before but it always seemed nice every time I drove through:) Roll on august 26th!!!
10/10
Carol A
Stayed at Katerina Palace Hotel & Studios many many times. Stay in Studios now and looking

forward to returning end of August for two weeks. Great central location with everything nearby.

Piccadilly Restaurant owned by Katerina also great and fabulous setting.

See you all soon
10/10
Marian B
Have just returned from 2 weeks at Katerina Palace Hotel. What can I say fab place. We went self-catering and the rooms were lovely, kitchen area bit small but who cares we ate out every night, a different taverna every time, all brilliant. Appartments were cleaned daily and were kept spotless. We had a balacony overlooking the pool area which was lovely. The staff were very friendly and helpful. We have 2 children aged 15 and 12 and they made lots a friends and had a great time too. What can I say except wish we were back there!
7/10
Dave R

It does what it says on the tin. No real complaints and got what we paid for. Nice and central but not affected by noise in any way. Beds a little hard but soon got used to them. The breakfast was somewhat basic and how it is laid out needs a re-think but again it is something you get used to.
10/10
Julie B
katerina palace is ab fab. went in may, back "home" in october.xx
5/10
Hayley W

Hi Guys, Me and my partner r stopping at this hotel in september 2nd time lucky, we book to go june just gone but bought a house and had to cancell for reasons, but we r now booked back in as i cant find any where else in argassi that actually beats the great comments and review... so please somebody come and get me more excited about our hols in sept haha, heard all good about katerina palace
10/10
Tina S
Can't believe no more comments on here about this wonderful hotel and Katerina and her staff. Come on you lot lets give Katerina some support. I love the place and will definately be back.
10/10
Tina S
Third time at Katerina Palace, loved it just as much, Katerina is still very kind and comes round to speak to everyone each day. The staff are great, especially Mimosa who works behind the pool bar, she always has a smile on here face. Linda who cooks the food is also very nice and the food is very good too> Met some great people here can't wait to go back again. !!
10/10
Crinkle B

Just come back and we statyed in the studios, they are basic, but very clean.

Large shower room, kitchen area has fridge, two hot plates, sink, toaster, kettle, cutlery etc. Next to this we had a double wardrobe with drawers under, two chairs and a coffee table, two large single beds with bedside tables, a dressing table with drawers, air-conditioning unit. Balcony are was large with a table and chairs round it.

We would happily go again.
10/10
Tina S
The studios are basic, but very adequate and clean. The hotel is in a very central position so you just walk out of the gates and there are lots of bars and restaurants on the doorstep. If you like clubs there are a couple, The Factory, The Avalon and also Magic Mushroom is very lively. If you want more clubs etc. Laganas is only a short taxi ride away. Hope this helps? In any case you will have a great time here.
Lucy V

Me and my boyfriend are staying here from July 2nd for two weeks and were just wondering if anyone knew where to go out in the evening? The reviews of the hotel sounds nice but can't find any photos of the sutdio annoyingly! I've searched but I know how places can change names or hands over the years

Any suggestions would be helpful :)
Crinkle B

Hey thanks Tina.

After the weeather this bank hol, I'm looking forward to it even more!
10/10
Tina S
Hi Jackie Yes it will be great to see you there, perhaps we can have a nice cold Mythos together. Roll on June 11th.
10/10
Tina S
The studios are fine, they are basic but have everything you need. they are cleaned daily and the staff are very friendly. Beds a bit uncomfortable but hey its only for a week or two. We have been here three times and love the Katerina Palace. Hope you have a good time too!!
Crinkle B

This will be our first time to Zante, and I just can't wait to soak it all up.

I'm really hoping that the studios are ok, they sound fine for us from all the reviews I have read... fingers crossed.
Jackie P

We also arrive on June 11th, its our first time and we are going with our daughter and granson. We are looking forward to it as the reviews are all good. See you there!!!
Tina S
Us too! we will be there on 11th June about lunchtime. Nice cold glass of Mythos from pool bar me thinks!!!
10/10
Tina S
Can't wait, only 12 weeks until we're at this brilliant hotel again. This will be our third time. Looking forward to an ice cold drink from the very friendly pool bar and swimming in the lovely pool. All the staff are very friendly and Katerina makes time to speak to all her guests whilst they are staying here.

10/10
Jayne W
STAYED AT THE KATERINA FIRST 2 WEEKS IN SEPTEMBER, 2ND VISIT TO ARGASSI THIS HOTEL WAS BY FAR THE BEST, I E MAILED THEM IN ADVANCE AND ASKED FOR A ROOM OVERLOOKING THE TOP POOL AND WE GOT WHAT WE ASKED FOR. THE POOL WAS LOVELY AND AS PEOPLE HAVE SAID LOADS OF SUNBEDS, ROOMS WERE BASIC BUT CLEAN AND THE STAFF WERE LOVELY AND FRIENDLY. LOTS OF GOOD RESTAURANTS CASTAWAYS, ETHNIC AND PALMYRA. CAN ANYBODY TELL ME WHAT HAPPENED TO THE 3 GORGEOUS KITTENS WHO WERE ALWAYS ROUND THE POOL. I KNOW NOT EVERYBODY LIKES CATS BUT I HAVE 2 OF MY OWN AND AM AN AVID ANIMAL LOVER, I HAVE E MAILED THE KATERINA BUT HAVE NOT HAD A REPLY AND THE SEASON ENDS SOON SO I WAS JUST WORRIED ABOUT HOW AND IF THEY WOULD BE LOOKED AFTER. THERE ARE JUST TOO MANY STRAY ANIMALS ALL OVER ZANTE I KNOW THERE IS ZANTE ANIMAL WELFARE BUT THEY SEEM TO CONCENTRATE MORE ON THE DOGS, YOU JUSR HEAR SUCH TERRIBLE STORIES OF WHAT HAPPENS TOP THE ANIMALS I AM LOOKING TO GO BACK TO ZANTE AGAIN NEXT YEAR MAY TRY TSIVILI AGAIN BUT WOULD HIGHLY RECOMMEND KATERINA PALACE AND ARGASSI.

10/10
Tina S
Have just booked for 2 weeks at katerina Palace, from 11 June 2010. Have been twice before, it is a lovely hotel and the studios are adequate and always clean. Katerina and her staff are very welcoming and we are really looking forward to our stay again.

10/10
Lauren D
Just returned from a wonderful week at the katerina palace with my best friend. (ages 17 and 18). We weren't wanting a clubbing holiday in the slightest, just a relaxed, pretty atmosphere with a bit of a buzz at night, and argassi was perfect for this. We stayed in studio 23, right next to the exit of the hotel and it was perfect for us. The rooms were cleaned every day, and towels were changed 3 times in our one week stay. The staff were also very friendly and helpful, and although a little dubious about our ages at first, seemed to relax around us after realising we werent there to cause trouble.
I cant wait to book up this hotel again for next year, would certainly stay in the studios again as argassi has lovely places to eat out every day/night so no need to eat in the hotel. (I recommend ethnic and the green frog)
best holiday ever. Miss it already!

| | |
| --- | --- |
| Search for Katerina Palace Hotel in all of JustZante & the Messageboard | |
More Hotels and Apartments in Argassi...

Admiral Hotel | Agoulas Inn | Anemona Beach Hotel | Apollo Hotel | Argassi Beach Hotel | Athena Studios | Captains Hotel | Castello Beach Hotel | Chryssi Akti Hotel | Commodore Hotel | Contessa Hotel | Danae Apartments | Diana Palace Hotel | Dora Studios | Edelweiss Hotel | Elea Hotel | Eleana Hotel | Family Inn Hotel | Hillside Studios | Iliessa Beach Hotel | Ionian Hill Hotel | Katerina Palace Hotel | Krinas Hotel | La Sirena Hotel | Levante Hotel | Locanda Hotel | Marie Mare Hotel | Meridien Beach Hotel | Mimoza Hotel | Mirabelle Hotel | Nefeli Hotel | Noula Studios | Palmyra Hotel | Papillon Hotel | Paradise Hotel | Porto Iliessa Hotel | Roula Kotsonis Studios | Seashell Studios | Timotheos Studios | Villa Denise Apartments | Windmill Bay Hotel | Windmill Hotel | Xenos Kamara Beach Hotel | Zakantha Hotel |