Zante Beaches

Argassi Reviews
---
Zakynthos Guide
---
Local Directory
---
WalkAbout

Street View Style Tours
---
Zante Maps
---
Argassi Taxis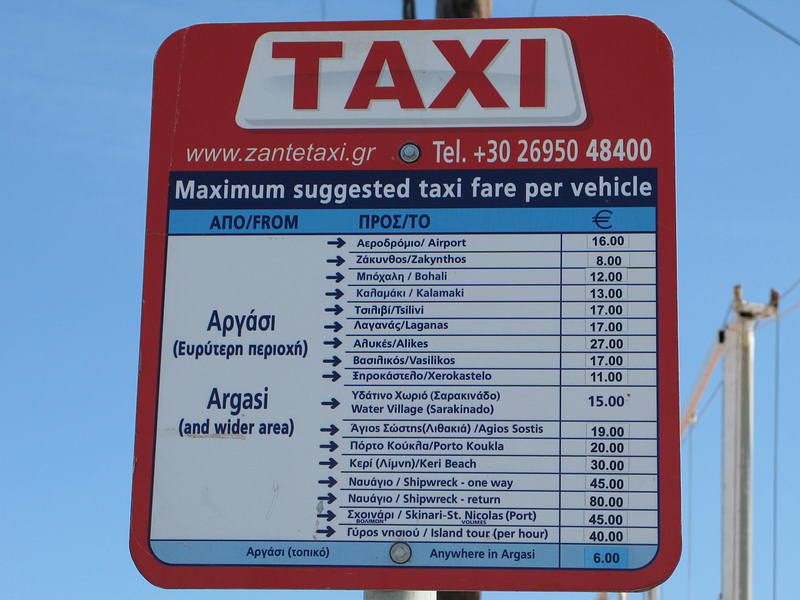 ---
Argassi Buses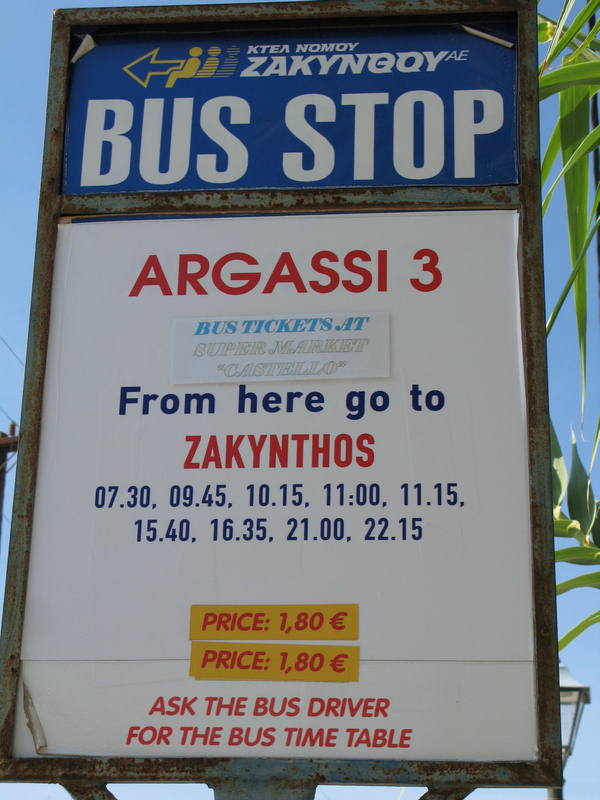 ---

+ Enlarge Map
Dora Studios

(Accommodation in Argassi)

10/10
Amy S

Just been to Dora's for my first time since 2008 and had a fantastic time! The only real differences were that the bar was closed and less people stayed around the pool during the day than the times I've been before, but it was very peaceful and relaxing! :) The pool and rooms are still clean, and there are plenty of good shops/restaurants/bars only a few minutes walk away. It's the best place to stay in Argassi! :D

Thanks Dora and Panos! It was great to be back, hopefully see you again soon! :)

July/August 2013
10/10
Sam D

I am going back to Doras this year (09) and im really wondering why i can't find any feed back for 2009, last one is Nov 08?? Can any one help, has anyone been this year and what's it like now they aren't through first choice?? I suspect the same apart from Demetris and Jo not there, i love the place
10/10
Jaki S
Had a fantastic time yet again at the Dora,didn't want to come home!! Dora,Thomas & Elena made us feel SO welcome! Hopefully we'll be back again next year!!!!!!
10/10
Jaki S

Me & my partner Barrie are going back to Zakynthos 23rd September,staying at the Dora Apartments! Third time in Zante,second time at the Dora! Going to celebrate Barries 50th Birthday!! Really hope we'll see Dimitri while we're there,what a great host & best cocktail maker in Argassi but watch out for the Jack Daniels shots!!!!
10/10
John G

Once again we had a great time at Dora's.

Every thing here is great, the pool is clean, the rooms are clean and Tassos and Elena are the perfect hosts behind the bar. Great to see Dimitri and Nickos for a short while.

Panos and Dora and every one else, see you all next year.
10/10
Doug J
Thanks for a really good holiday! Everyone should visit and enjoy the perfect hospitality which Tassos and Elena provide. Our apartment was clean and well planned, the pool was lovely and there were plenty of sunbeds (nice ones too)! Well done Dora!

Doug, Dee & Kim from Devon
10/10
Val T
Been to doras four times,each time made very welcome by dora and her family. Last year was surprised to see Nickos visiting with his family. Complex is very clean and very well looked after,we would reccomend people to stay at doras if you are thinking of going to argassi. Hope to see you again in the future,Love the Tomlin and Wheeler Family
10/10
Chris H

The best holiday ever Tassos and Elena are the best we will be back next year
10/10
Danielle B

Aww, one of the best holiday's i have EVER been on! We stayed at Dora's between the 8th - 15th June 08. Had a Greek night on the Friday, with BBQ and suprise Greek Dancers, which were really good, and food was very tasty! Tassos and Elena are the BEST host's you could hope for on a holiday, they recommended places for us to go, inc Peppermint. We were back at the pool bar every night before closing, because it was such a good atmosphere to be in and everyone is very friendly, met some graet people whilst at the bar. Nothing is too much to ask off Tassos and Elena! I can not rate this place any higher!!!! Thank you Tassos and Elena for making our holiday that extra liitle bit special .

Will defo be back in the future

Danielle & Ste

P.S, Best Pina - Colada on the Island!!

P.P.S - Were not from Switzerland, Manchester in UK - don't know how to change it, ha!

10/10
Tara H

may 2008!!!!!wot a fantastic time we had at doras!!wot gr8 people,especially thomas & elena who made us feel so at home!!met lots of lovely people & are defo going back next year!!!

tara & stu
10/10
Helen M

Just arrived home today from a week at Dora Apartments and what a fantastic week it was too. Thomas & Elena made us very welcome - oh and those shots are lethal !!! Everyone was very friendly there and we met some great people .

And we'll never forget the earthquake on Sunday !

Hope to be back in September

Helen , Rachel & Mark
Panos K

Dear friends

This year 2008 is the last that we have contract with First Choise.

From the next year 2009 you can book and come direct to DORAS.

Panos and Dora
John G

When we there in August, Dimitris told us that he would not be there next year, He will be missed by all the people who return each year including myself,
Alison W

Stayed here for a week in September, I didn't use the facilities because I had family staying at a different hotel in Argassi but the room was excellent, cleaned every day, I would definitely recommend anyone to visit this lovely little complex
10/10
Rebekah C

22nd-29th May 2007- Had a lovely time. A*** Place to stay.

Dimitris is GREAT!!!
James P
going to doras in a week,heres a bigger map of argassi i found on the net....hope this works........

10/10
Amy W

hiya its amy ( frm leeds) i stayed here frm 14th-28th august 2007!! x

had the best tym eva here!!!! ther was nothing to fault!!!

the staff who work ther are very friendly!! everything was brilliant!!

hope to come back next year!!!!!!!!!

luv amy xx
10/10
Amy E

Hello Im Molly who went on holiday with Amy!

The people we met were great!! I had a fantastic time and Mark I agree with you !! Baaaaa!! hehe!

Tom can you say hiyaaaa to Molly please! Hope everyone we met are ok!! Fantastic holiay!!

From

Molly X
10/10
Amy E

Just come back from first time at Zante

Had the best holiday ever made friends with a big group who made our holiday.

everyone around the apartments really friendly.. we couldnt fault it!!

hope to see everyone again next year if we go back (which i hope we do)

love amy X
Georgie L

Heyaa .. Im georgieee and that was one of my mates been stupid leaving that comment before ! haha .. errmm .. if gorge_gal_1993@msn.com adds you dont think its a randomer haha its me .. just thought ad let you knoww .. hope you all had a gudd timee on hols :)

Georgieee <3 x
10/10
Tom H

heya erm....sorry but i dont no ur name and im that lad from greece the names tom!!! lol anyway ive got msn and if you want to ad me we can have a chat!!! xx

and as for the familys that meet up evey year i hope 2 c u again nxt yr !!!!!!

my holiday was great this yr because i met 2 wonderfull people called megan and robbie i hope to cya nxt yr and continue were we left of from!! and also i will be seeing david and dan (cant wait)!!

and megz i lv u more than rob

from Tom
Megan K
helllo .. just a lil message to say that staying at dora apartments was brillant had such a good time thanks to Tom and molly and every one else! lol every one was so friendly and i hope to go back next year! and to margaret little wood i know who your going on about it his names Tom hiley his addy is... hiley_123@hotmail.co.uk any way thanks to dora apartments for a great holiday love to all !

Megan Kidd Xx
10/10
Angela O

We have been to Dora Studios 3 times and have always had a fantastic holiday. Dora Panos and Dimitris are wonderful people. the studios are very clean if a little small.

We had some late night drinking sessions at the bar with Dimitris plenty of Jack Daniels!!!!!!!!!!!!!

Good luck Dimitris with your move to Athens.

I have had the "pleasure" of meeting Dave and I can sympathise with Mark Evans as we had to put up with his constant wittering.
Dave E

If you bother to read correctly, Mark Evans, you will find that the 2 previous visits to Dora's were ok. So thats you ' inconsistency ' theory up the wall.

As for the complaint, seeing that i was given false information and assurance into the fact that i would be given ground floor accomodation due to my injury, i had every right to complain, and also make the complaint official.

Furthermore, if it bothered you so much, why did you not approach me direct, man to man ?

Up yours !

10/10
Mark E

Just got back from first visit to Dora - had a fantastic time, agree with all comments on here except the last one from my name sake Dave - suffice to say if you look at his previous comments there is a degree of inconsistancy in his views! I, and most of the complex, witnessed his arrival/complaints/behaviour which were the only downside of our fortnight. Demitri, Panos and Dora were excellent hosts and ignored no one! Made lots of new friends thanks for a great time all, if that makes me a sheep, baa baaaaaaaa.
| | |
| --- | --- |
| Search for Dora Studios in all of JustZante & the Messageboard | |
More Hotels and Apartments in Argassi...

Admiral Hotel | Agoulas Inn | Anemona Beach Hotel | Apollo Hotel | Argassi Beach Hotel | Athena Studios | Captains Hotel | Castello Beach Hotel | Chryssi Akti Hotel | Commodore Hotel | Contessa Hotel | Danae Apartments | Diana Palace Hotel | Dora Studios | Edelweiss Hotel | Elea Hotel | Eleana Hotel | Family Inn Hotel | Hillside Studios | Iliessa Beach Hotel | Ionian Hill Hotel | Katerina Palace Hotel | Krinas Hotel | La Sirena Hotel | Levante Hotel | Locanda Hotel | Marie Mare Hotel | Meridien Beach Hotel | Mimoza Hotel | Mirabelle Hotel | Nefeli Hotel | Noula Studios | Palmyra Hotel | Papillon Hotel | Paradise Hotel | Porto Iliessa Hotel | Roula Kotsonis Studios | Seashell Studios | Timotheos Studios | Villa Denise Apartments | Windmill Bay Hotel | Windmill Hotel | Xenos Kamara Beach Hotel | Zakantha Hotel |