Zante Beaches

Laganas Reviews
---
Zakynthos Guide
---
Local Directory
---
WalkAbout

Street View Style Tours
---
Zante Maps
---
Laganas Taxis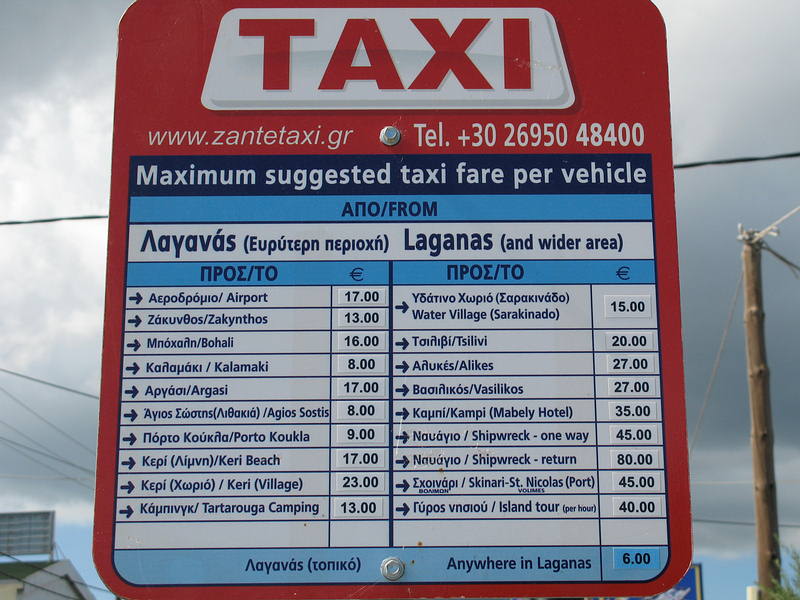 ---
Laganas Buses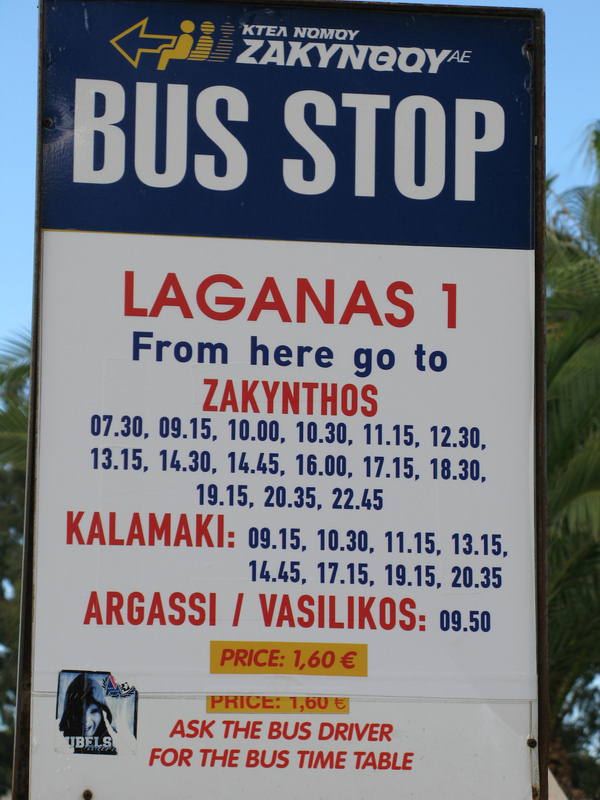 ---

Parrots Bar

(Bars in Laganas)

8/10
Caren W (September 16, 2008)
Very quiet bar. Ideal if you have kids with you as we did. Christian was lovely. pity he was sacked before the end of our stay. The 3 free shots with every drink changed each time you bought a drink. Little girl loved dancing here with the little girl from next door's shop. Pete very friendly too.
7/10
Lynn and craig * (July 01, 2008)

such a pity this bar is positioned where it is.(Odirectly across the road from cactus aprtments) not saying cactus is bad but the road is just a thorugh fare for all the twentys etc heading onto the main strip hardly anyone going in to the bar, even tho the prs do a great job. the cocktails are really strong and two for 4 euros during happy hours, karaoke is available and we did a few songs much to the delight of some young uns who were plastered one evening. a very clean bar friendly and have a free pool table. hope the season improves for you guys

8/10
Jeannie & David (July 21, 2007)

We had a great time in here whilst over in June. Used the place for years but like all places in Laganas it goes through phases. Peter is back behind the Bar ( his usual smiling face - haha). Now Peter has installed Carly to front the night. Yes - you have singing back etc. We were spoilt whilst there, those of you going for years might remember Tina (10yrs ago) she was the very first host in there when the kareoke was installed. Still as good as ever infact better, she was over for the week. Carly's doing good job and all going well. So if you around late September see you in there. We usually make it final call in of night.

Cal (September 25, 2006)
Just got back from a week in laganas,with my wife and little boy. We always make a point of popping into parrots for a few drinks and a go on the karaoke.

Sorry to report that the two times we went past, no one was singing, just a couple of people sat outside drinking. I asked at our hotel, they said it had been taken over and there was no more karaoke!! What a shame!! Hope sometime in the future it starts up again.
Cathy C (August 08, 2006)

Now run by Peter and Ralph - 2 of the best guys you'll meet in Laganas. They also run the next door restuarant Paschalis. Go have a meal or a drink in Parrots - they will keep you entertained. If you go in and see Peter with a drink or ciggie in his hand - tell him that I say NO!!!!!!! Enjoy!
Sophie H (July 30, 2006)

HELLO JODIE AND BEKI! U FLIPPIN MAD HEADS!

WELL YOU KNOW THAT IM JOINING YOU ON THE 28TH OF SEPTEMBER TO CHECK THIS PLACE OUT WHAT YOU'VE BEEN RAVIN' ABOUT FOR THE LAST, LIKE 5 YEARS OR SOMETHIN'!!

SO JODIE ME BIG SIS! AND BECKI BEST LOOK OUT FOR ME N KAT!! WERE ZANTE VIRGINS HAHA..LOVE U BYEEEEE..XXX

PS. JODIE UNO I CAN DRINK U UNDER THE TABLE NEDAY!!
John H (February 26, 2006)
12 weeks 2 go!!!!!

lurve jodie and bex. x.
John H (February 22, 2006)
hiya guys not 2 long n we will all b back 2geva again like 1 big family cant wait! 4 sum sun sea n u know what! we av missed u lots we was gone c*m 2 wales 2 c u in the winter but decided 2 save n just c u back in zante 4 a big party!! cant wait 2 c your face at the airport again its always a buzz 2 c u n know we r back where we belong! get r room ready 4 us!! we r all ready 2 party the nights away once again!! get the vodkas n sambuca in cos we r gona clear u out!! will write soon look afta yourselfs cant wait 2 c u.xxx bex n jodie.xxxx only 88days 2 go ha thats 12week on sunday bet u cant wait 4 it2!

John H (September 29, 2005)
Just a little note 4 Brian n Caroline hope ur ready 4 us coz its not long now untill we r back ova there 2 c u again its only 17days!!! Cant wait 2 c u missed u like mad!! U r always so good 2 us! U treated beki like 1 ov ur own while she was ova there 4 7 weeks in may! Ur such good people n u r such close friends 2 us! We love u so much! U cant go back home coz we dont know what we'd do without u both!! c u in the next couple of weeks

love u always give gabbs n kay a big hug from us

love u Beki N Jodie.x x x x x x x x

Joanne G (August 23, 2005)
gamiseme hello brian,caroline,kay and gabbs

cant wait 2 c u again in may!! josh and jamie keep askin about gabbi!!! if u c anyone from sirocco give them r love missing them like mad!!

hope u had a great summer? beki's gutted she had 2 c*m ome!!

oh well she will b back over there next week , with the rest of them causing more mischief!!! anyway bye now

love hugs n kisses

joanne josh & jamie xx
Tim W (August 01, 2005)
sat in the parrots bar now place is great has wonderfull people

and great tunes so relaxing,if you want to book any of the apartments (which are lovely and clean)

and all have 2 bedrooms with proper beds please call brian or caroline on 00302695051747

message to lars and agneta brian says sorry they have had problems with there phone line and computer
Lars A (March 03, 2005)
Hi
Great place, had try to e.mail the owner Brian,
but must miss something in the e-mail adress.
If you read this brian mail me
Lars & Agneta
Jen and adam (October 21, 2004)
Hiya, just like to say that we had an excellent time in Zante this August and it was mainly thanks to Caroline, Brian, Kay and Gaby who are probably the nicest bunch of people you are ever likely to meet, and Gaby is also probably the cutest little girl!
We'd reccommend Parrot's Bar to anyone as although it is usually quiet the atmosphere is great.
Special thanks to Caroline for being far more useful than our rep was.
James C (October 15, 2004)
Caroline, Brian, their daughter, and Kay who run Parrots are probably the nicest people you're ever likely to meet!

A family run establishment that offers top entertainment including Kareoke and Live Music.

Top Cocktails and British lager/beer/bitter on tap!

Highly recommended!

They also offer well-maintained, spacious apartments to rent at competetive rates.
Birmingham G (July 27, 2004)
Recommend parrot bar and appartments to anyone!appartments were clean, spacious, and near to everything (beach,pool and centre of town..and banana bar)...except they will be fully booked for 2 weeks next summer when we return with every1 we know.
David C (May 24, 2004)
We have just got back from one of our many weeks a year in Laganas.
Parrots have new owners and they are doing a great job keeping the name in the standard it has always had.
The new owners,Caroline & Brian,not forgetting Mum, Kay & littleun, are from Wales,they are lovely,they make you welcome even on your first visit.
Brian plays nice guitar and sings inbetween some karaoke.

A nice family bar.

David & Jeannie.
Lars A (February 15, 2004)
Hi all people that we meet at parrots in september.
we miss you , and hope to see you september 2004.
And to the Karaoke DJ you made a great work, hope to se you agan.
and to the owners how made every stay wonderful: THANKS.
Dan & Cheryl (September 26, 2003)
well its friday 26th sept 2003, 2 days time and we are going back to zante, we hope to see some of ya, so if ya there next week drop into the bar! we have got so many people to see when we get there. the time is gonna fly by i no it will. but again there is next year ! gotta go laters!
Cal F (August 14, 2003)
Just to say Lesley and I had a brilliant time in Zante in June.We've always made a point of calling into the Parrots bar every time we've been.This year was no exeption,good music,friendly people,air conditioned too,a must when its hot!
Anyway, see you all next year!Keep up the good work!!!
Paulanglen H (June 01, 2003)
As ever EXCELLENT... you are always guaranteed an excellent night at Parrots...Jenny and Rod are excellent hosts and Kirsty always has a smileying face behind the bar and i didnt need to wear my shades in the bar this year to hide Dans Shirts!!!!!
Anyway Polish Paula`s mike for her ready for her BIG 30 on October 23..were back on October 22.
PS :: God luck Cheryl + Dan with everything...
Jason (May 20, 2003)
Hello Dan Dan the baby making man!!!What ever are you talking about saying I can't handle your shots?!?!? I could drink 'em for breakfast mate!"Love on the rocks...aint no surprise....just pour me a..STOP,STOP,STOP!!! bloody hell,I'd forgotten all about that song! Just had to remind me didn't you?!? Any gotta dash Pens in the shower calling me for some assistance!!!Take it easy bruv,love to the expectant one.J :-)

Dan & Cheryl (May 15, 2003)
Oh No ! Quick, Put the bottles away ! Hide the shot glasses ! Empty the barrel. Jasons got his tickets! Ha Ha ! You nutter. Oh and eerrrr,
Penny got done in the shower!_Penny got done in the shower! Ha Ha LOL!

A message to pen.... Give ya man some food before he goes down to the bar coz we all no he cant handle my shots dont we! Ha LOL! plus he is gonna need all the energy he can get with you on the rampage ! wink wink nudge nudge ! wa hey !

i no ya gonna have a good time. but jen, please snap the CD with
"love on the rocks" on it. 6 times in 1 night.

DAN & CHERYL



Jason C (May 07, 2003)
Hello Rod & Jen,Jason here(You know Darrens mate..the loud one!)Sorry we didn't manage to hook up with you when you came back to blighty at Christmas..but panic not! The karaoke king(love on the rocks!)is coming back in June with the long suffering Penny(you know shower girl)We're coming for two weeks this year because she wants to go on a few trips(bloody tourists!)We had a fantastic time with you guys last year and we can't wait to see you again in June.Hope your both well.Ciao Jay & Pen:-)

Dan & Cheryl (April 24, 2003)
Hello peeps! its Dan & Cheryl here,
just want to say hello to everyone who came out to the 2002 summer season in the Parrots Bar. the 2003 season is just about to kick off, and we want to wish Rod & Jen (Mum & Dad) the best of luck for this season.
Also to say to all the customers we made good friends with
last year " way 2 many 2 mention ", that we wont be working there this season but will be there in september around cheryls b-day. This is coz "how can i put it" Well im gonna be a DAD ! Hey Hey, yep my balls work !
cheryl is due on 1st of july 2003. we no we will miss it so much, but dont worry if its a boy i'll have him flipping bottles before he's 3! i said boy, coz we no girls aint no good at that dont we! eerrr ooops ! cheryl just clipped me round the ear. ha ha ha.
hello Paul "roy chubby" hello Rona "she's easy" oooohh dig dig ! get in touch will ya !
who else can i pick on ?
who ? no she was'nt very nice cheryl! *$!@*¬ "phsico" Ha Ha paul you no who ! you gave her the name ! lol!
hello snippits (bailey) thats the dog we have also the bar has a parrot now aswell! percy!
well hope we see some faces in september and im sure we will be behind the bar for a few nights, weeks, months, sod it shall we stay! hello pete and jan aswell cant forget you. ( the robin hood ) and jack an paula. and the chubby greek geezer in zante's sainsbury aswell. you no the one who drives that funny 3 wheeler thing that sounds seesed up. i used to hide in the shop an stuff move things around and freek him out. its just oposit ghetto bar "main street" im gonna give him the fright of his life mate you wait.

well if you want to contact me and cheryl, fell free to do so. we need all the nappy's we can get. so all donations to...
thedjmasterp@hotmail.com
hope to see you all soon.
Dan & Cheryl.

cooore i just read what i wrote, and do you no what jen, i do go on abit dont i !

XXX

Rona C (April 01, 2003)
hi to jenny & rod. this is your old pals rona & paul calling. i'm sure this is going to be a good season this year for you and we hear you will be having a great new barmaid working for you this year. if anybody is reading this and thinking of going on holiday this year you have to go to this bar. if you don't we wil send the "get a life" police in.
have a good one from us and no doubt we will be seeing you during the summer.mind that parrot wodders!!!!love from nice 'n'easy x
| | |
| --- | --- |
| Search for Parrots Bar in all of JustZante & the Messageboard | |
More Bars in Laganas...

4 Play Bar | Amigos | Argo Bar | Aussies | Bar Code | Bar Fantasy | Baywatch Beach Bar | BJs | C-Lounge | Cafe Del Mar | Captain Morgan | Central Bar | Cheeky Tikis | Cherry Bay | Chevys Bar | Chicago Bar | Cite Club | Cocktails and Dreams | Cool Peppers | Cream Bar | Cubaneros | Driftwood Beach Bar | Enzo Bar | Escape Club | First Stop | Fishery Inn Pub | Friends | Friends | G Spot | Ghetto Bar | Glamour | Havana Beach Club | Hawaiian Club | Hot Lips | Kamikaze Bar | Legends Bar | Linekers | Loca Bar | Lush Bar | Mad Bar | Maggie Maes | Mambo | Medousa | Mojito | Moulin Rouge | Must Sports Bar | Navagio Bar | Nikos Cocktails | Ocean Inn | Pauls at Last | Plus Club | Pure Beach Club | Relax Bar | Rescue Club | River Bar | Sabotage | Sin City | Sizzle | Summertime Bar | Three Lions Bar | Vibes | Waikiki | Wild Coyote | Zeros | Zoo |