Zante Beaches

Laganas Reviews
---
Zakynthos Guide
---
Local Directory
---
WalkAbout

Street View Style Tours
---
Zante Maps
---
Laganas Taxis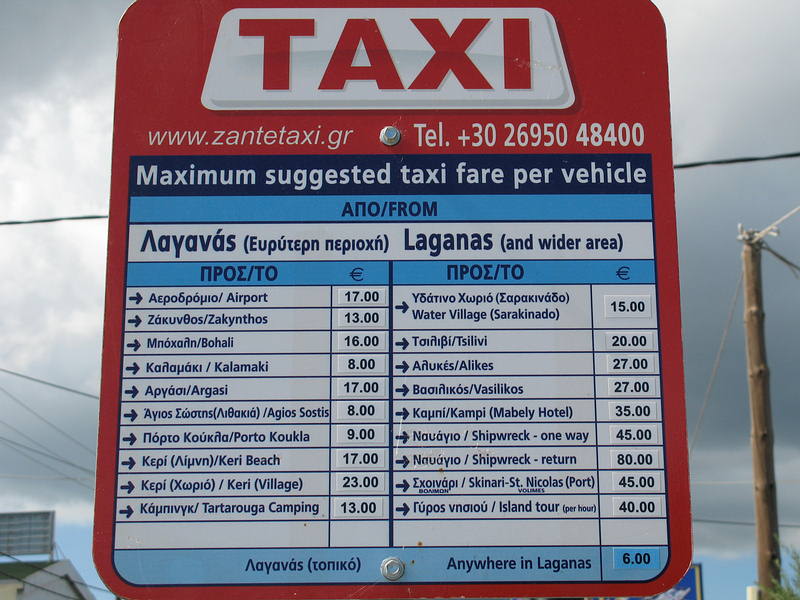 ---
Laganas Buses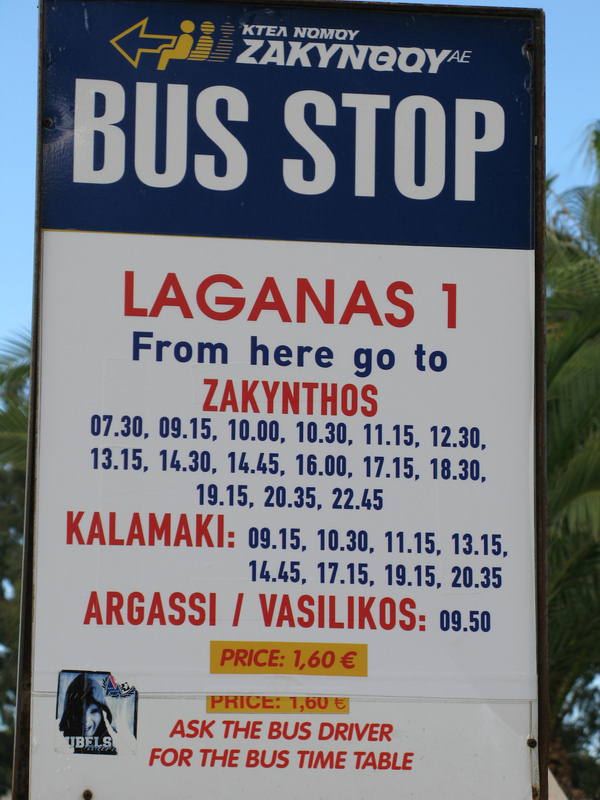 ---

Travellers Rest

(Bars in Laganas)

Caroline S (September 16, 2011)
hi craig and carrie...hope u r well.its been a few years but i will be c*min 2 c u next june 2012...but minus the pork pies lol....xx
5/10
Caroline S (April 16, 2010)
Hi Craig and Carrie do u remember Caz and Baz u may remember us as the pork pie makers.Unfortunately we seperated in 2006 we visited u many times our daughter Lauron is now 8. Glad u are still going strong at the TRAVELLERS is a great place.Hope i can visit u soon TAKE CARE love CAZxx
Kelly T (February 03, 2009)

hi carrie and craig its kelly from scotland here that worked for you in 2002, was thinking of coming over this summer again for 6 months and wondered if i can have a job seen as yous have probably missed me soooooooo much! let me know? xx
Charlie A (October 20, 2007)
hello craig and carrie,

how are you both?? hope everything is ok and both not missing me to much yet, just round my friends and was specking bout you both so thought i would send you an e-mail to say hello!!! when my mum gets home shes getting the internet so ill send you them picture. there nice ones! just so you don't forget me!!

look after yourselfs!!!!!!!!! lots of love charlie xxxx
10/10
Sarah D (July 25, 2007)

hello u sexy buggers, remember me...probably not...its sarah...i was ur trained chimp in 2000/2001 i found this when i was bored on t'internet, so thought it was the best way to leave u a comment. i still think of u all over there in laganas, and all the wholesome family nights we used to have ...yeah right!! so hello to u all, glad to see ur still up and running, love u lots and take care. oh and say a big hello to russ for me, if he's with u!

keep up the good work

miss u still

sarah x
Steph C (November 21, 2006)

hey u 2!
when u comin back to sunny england?? so bored here! me n kim goin travellin nxt year, fingers crossed X.
i got the same english no so let me know wen ur comin home n i'll come see u!
miss ya, loadsa love steph x

Craig A (November 21, 2006)

ZANTE BLADES BADGES NOW AVAILABLE ON E BAY
Craig A (November 21, 2006)

to all our valued customers, we have noted all your messages, thank you very much ( yes, still got bracelet). Unfortunetely, we cannot reply to each e mail individually. Hope to see you all again one day.

For those of you who wanted a Zante Blades badge when they were out of stock, they are now available on E Bay.

Thank you for your support.
Donna P (October 06, 2006)
Hi Carrie &Craig , remember us Donna & lee , we came last October spent many nights in your bar and had a great time, Have ya still got the bracelet Carrie? Hope you are both well , we will return one day,i miss the bingo! Remember Marline & Derik ,they sent us a video of that night in your pub,it was so funny and one of the best holidays we have had. Take care Donna & Lee

Kerry J (October 04, 2006)
Hi Carrie & Graig just thought we'd write and say a big HELLO.

We arrived back from Zante on 29/09/2006 and we came into you pub everynight it was brilliant.Could you please say hi to Jackie for us and tell her thanks for the bingo everynight we all loved winning.Since we got back the weather as been crap so don't come back yet,hope the weathers nice and hot out their for you both .

IF ANYONE IS GOING TO ZANTE PLEASE PLEASE GO INTO THE TRAVS AND YOU'LL NEVER WANT TO GO HOME,YOU CAN TELL THEIR FROM SHEFFIELD JUST LIKE US.

Right were going to sign off now so hopefully we'll see you soon, love always from # Kerry,Alan,Tyler,Becky,Ryan,Billy,Jimbob,Leanne,Jessica****

Emma G (September 13, 2006)

hi craig and carrie,we thought your pub was brilliant the kids loved ur kiddys room,the cocktails was really strong which i loved and had many of them,my hubby said u sold the best guinness on the whole island,sorry we didnt say bye but we will see you all soon luv emma carl abi and charleyxxx
Laura L (August 27, 2006)
hi graig and carrie,sorry its taken so long to send an email.hope you are both well,we are only now getting used to being back we really miss being on our honeymoon and neils great malibo/jack daniels. we miss your bar so much you made us feel so welcome.however,we havent had any blue bottles in our food since we have been back which is well nice. take care loads of love laura and dave. x x x x x x x x x x x
Fred G (August 17, 2006)

Great place to spend a couple of hours. Helpful, friendly staff and good service. Even managed to win the quiz one night last week so I suppose you could say we are a bit biased! Come on Boro!

Andrea, Claire, Colin, Susan, Fred and Joan Barnsley
Alison A (July 21, 2006)

this is a great bar to chill in, me and my husband went here on many occasions during our 2 week holiday to get away from all the kids on the strip, the couple who run it are really friendly and they play all different comedy dvd s most nights and have all the soap omnibuses on in the afternoon, the drinks are cheap too.
Ben & stacey J (July 04, 2006)

What a wicked pub, big shout out to the lady who calls the bingo(cant remember her name) sorted us welsh out with the bingo tickets. haha.(not the winning ones tho) n e ways. hope all is well. keep up the good work!!!
John C (June 26, 2006)

this is a pleasant and friendly place if you have had enough of the strip, which can be a pain in the a**e at night. the staff are a laugh and the banter is plentiful, another good laugh is shooters just up the road towards kalamaki and look out for "sideshow bob" how he can remember the chords and lyrics to so many songs is amazing, especially considering the amount of beer the girls up there keep him going with and don't forget to put a few euro's in his tin, how else will he get a kebab on the way home, me and my girlfriend had a real laugh.........
Michael H (June 23, 2006)
ANOTHER GREAT TIME DOWN AT THE TRAVS. ALL THE BEST TO CRAIG & CARRIE FOR THE REST OF THE SEASON . SEE YOU IN DECEMBER . OR MAYBE BEFORE.! TOP BAR . LUV M&M. 9/6/06.
Lee A (June 05, 2006)
Its makes you feel at home, staff really friendly although I did get insulted for wearing my Sunderland Shirt.

Good luck to both Wednesday and United next season, they will need it

Hope to see you again guys for some more bingo!!

Lee and Michelle


Abbey D (February 02, 2006)

Hiya Steph, It's Abbey from pink panther. Remember me hunny!!! lol hope your okay and doin well. Send me your email an keep in touch. Luv ya loadz Abs xxx
Steph (January 26, 2006)
hi to carrie n craig!

hope you got home ok! miss ya loads loved every min of the 6 months i worked for u in summer 2005... . hopefully i'll be back out this year thats if i can handle another season of hangovers ! on about tryin somewhere new this year but i love it that much in zante i'll prob be on the 1st flight back! travellers rest is the place to be if u want cheap,very strong cocktails,good atmosphere and great entertainment. **warning to all,if your after a steady night stay away from craig's cocktails!*
anyway.... have a good summer if i dont come back, should be very busy with the world cup.

you 2 are the best!
lots of love, steph xxxx




Kim & (September 30, 2005)

Hi Carrie, Craig & Steph, it's Kim & Luc...

Just thought we'd say a quick hello and pop these pictures on the Travs page. Thanks for everything (inc. all the mad nights at yours after being out!) Miss you all loads already hope everything's going well at the bar. Take care of eachother and say hi the the flashing gnome in the back from us!!

Lots of love and hugs always,

Lucylou & Kimbo

xXx
Kirsty S (September 25, 2005)

travellers rest is gr8!!!!!

loved every second of it in there hehe

music is gr8, entertainment is brill, and staff r excellent n vry friendly lol

erm wat else 2 say u all need to support man u not sheffield! lol

love ya xx
Alexander & Janet (September 10, 2005)

This place is great and has a relaxed, welcoming atmosphere! We first went to the Travellers Rest after passing whilst Karl was singing and ended up taking part in Fanny's Play Your Cards Right which was hilarious! Went back to this pub almost every night after that.

Hi to Carrie, Craig and Steph - thanks again!

Alexander & Janet, Harthill, Scotland
Lee B (August 31, 2005)

hello u 2

thought it was about time we put something on here after 7 years of visiting.the travellers rest is the best bar on the island by far.

it has the best cider & metaxa in laganas & craig & carrie are simply the best.

the only thing is there's to much blus & white

come on you red & whites

c u soon lee & donna xxx
Ian D (August 18, 2005)

Everything about this bar is excellent, staff, entertainment and the DRINKS. Made myself, wife and son Billy very welcome.

Karl and Fanny were excellent, hope they are still there next year as we have booked to come back again.

Thanks for the glass and see you next year.

All the best Ian, Jayne and Billy
| | |
| --- | --- |
| Search for Travellers Rest in all of JustZante & the Messageboard | |
More Bars in Laganas...

4 Play Bar | Amigos | Argo Bar | Aussies | Bar Code | Bar Fantasy | Baywatch Beach Bar | BJs | C-Lounge | Cafe Del Mar | Captain Morgan | Central Bar | Cheeky Tikis | Cherry Bay | Chevys Bar | Chicago Bar | Cite Club | Cocktails and Dreams | Cool Peppers | Cream Bar | Cubaneros | Driftwood Beach Bar | Enzo Bar | Escape Club | First Stop | Fishery Inn Pub | Friends | Friends | G Spot | Ghetto Bar | Glamour | Havana Beach Club | Hawaiian Club | Hot Lips | Kamikaze Bar | Legends Bar | Linekers | Loca Bar | Lush Bar | Mad Bar | Maggie Maes | Mambo | Medousa | Mojito | Moulin Rouge | Must Sports Bar | Navagio Bar | Nikos Cocktails | Ocean Inn | Pauls at Last | Plus Club | Pure Beach Club | Relax Bar | Rescue Club | River Bar | Sabotage | Sin City | Sizzle | Summertime Bar | Three Lions Bar | Vibes | Waikiki | Wild Coyote | Zeros | Zoo |