Zante Beaches

Laganas Reviews
---
Zakynthos Guide
---
Local Directory
---
WalkAbout

Street View Style Tours
---
Zante Maps
---
Laganas Taxis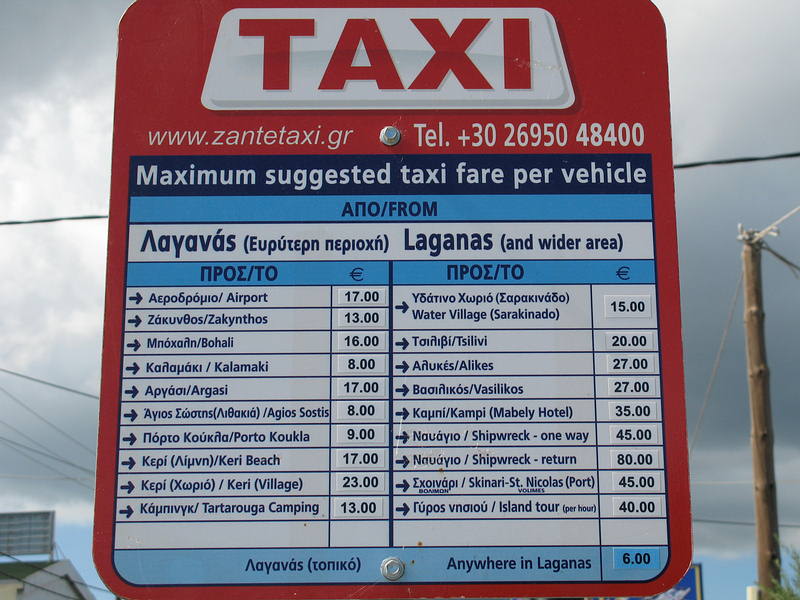 ---
Laganas Buses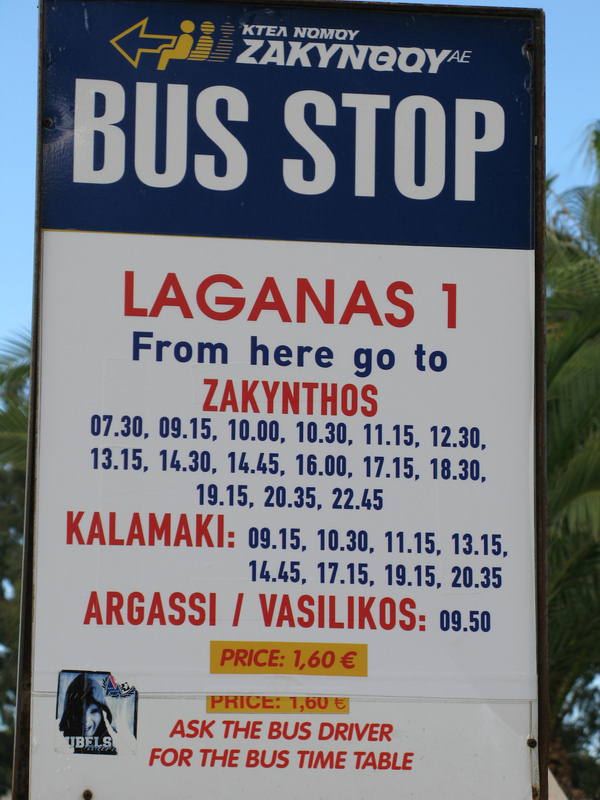 ---

+ Enlarge Map
Hot Lips

(Bars in Laganas)

10/10
Janice Flynn
Just back from Zante found out that Hot Lips is owned by Gayle and George from the Fishery Inn.Went most nights great atmosphere,especialy on cabaret nights, frozen coctails were fab all in all a great bar and well worth a visit, definetly be back next year.
Lisa F
Hi Mondi, I doubt you look on here, its been a long time just thought I'd say hello. Love Lisa xxx
Mike L

hi,im actualy looking for, Sandra, son called jeff, used to have crocs bar !!! i worked for her and her husband back in 2003 had an apartment with lad called pat if your out there sandra A MASIVE HI

FROM ME MIKE,if you get this get in touch,m.lightfoot@rocketmail.com or facebook.com/michael lightfoot

, i lv ouzo
10/10
Hot L


Hi
Hot Lips Bar is under new ownership for 2010-2011!
British owned, British staff!!
Many years experience in Laganas and Kalamaki
All homemade food!! All freshly cooked!! Real homemade Chips!!
Fantastic cocktails
World cup coverage!!

NO POPCORN!!!!
NONE OF LAST YEARS STAFF!!!

See you there!!!!!!!!!

10/10
Sandra H
hi i am trying to get in contact with tracy and panni in cyprus if any one out there has any way please email me tracy if you read this its sandra from zante emmas mam i did bingo there in 2005 heres hoping your comment here

contact me on sandrahood2008@hotmail.co
John B

HAD A MEAL HERE NEVER AGAIN TWO PEOPLE BEFORE US HAD CHIPS AND LEFT THEM AM CONVINCED THEY WERE REWARMED AND GIVEN TO US AS PART OF OUR MEAL AVOID THIS PLACE LIKE THE PLAGUE
1/10
John B

NOT IMPRESSED WITH NEW MANAGEMENT WAIT AGES TO GET SERVED WAIT AGES TO PAY THE POPCORN WITH DRINKS IS FAR TO SALTY
Caren W

Very sad to see that Panni and Tracy have not returned to Zante this year. New people here. Didn't like the look of the place anymore.
Alison W

Hi Ken & Jude - we will be staying in Argassi from 15th - 22nd September and will certainly come and visit you both in Lagana - all the best for a good season and see you in September!!

Jude: Happy Birthday for tomorrow

Love to you both

Ali, Barbie, Alan, Carolyn and Peter

Watford/Manchester!!
10/10
Olly H

hi have heard this bar great, anyone going in there saturday give jude a big kiss and wish her a happy birthday from olly and andy please, good luck to them for the season,miss you loads xxx
Jon E

The king and queen of cocktails have now arrived in lagana direct from argassi, if real spirits in your cocktails are your thing rather than cheap spirits Ken is your man and Jude your woman and the cocktail king and queeen!! prefer my JD straight though!!, Just dont let ken make you an Long Island iced tea, his version is strong as I learnt 10 years ago!!
Paul K
well never been here b4 i allways go 2 argassi but my old m8s ken and jude are workin here this summer so gonna ave 2 pop in and see my aunty jude and uncle ken lol

10/10
Emma B

Just returned after a week visiting old friends called in to hot lips and it is a great bar reasonable in price and ken and jude were great as always!!
10/10
Chris M
The staff here were the best including Ike and Louis who did the Jeep Safari! Drinks were quite cheap and the food was pretty good. Sports channels were on all the time which is always good! We managed 2 win the quiz on our last day too! (although it might have been rigged...) Cudnt make 2007 but shall be back for 2008!
Alan D

im looking for ike's email

he gave me it before i left and unfortunately i lost it..

thanks

alan
10/10
Donna C
thank you for the excellent hospitality and the food was cheap and very very nice you made us feel very welcome we ate here every night of our holiday and we hope you have a good season all the best ian and donna from bradford west yorkshire
10/10
Vicky T
great place to eat, if your missing home cooked food, go here its great and cheap too. hello to all the staff, there brilliant. defo try here!!

Kim

Hi

this is a message for mundi we had a fantastic time in zante (as always) and we have so many great photos of you and also the video of you singing to us, on our last night!lol hope you are well and i will definatly be comming back next year to see you again !

luv kim xx
Laura N

Hey Mondi babe! Its Clair. Just wanted to say i miss you so much and i can't wait to see you next year. I really enjoyed our week together and i have got some great photos of us. Keep in touch babe. Thinking bout you xxx Clair xxx BIG KISS!!!! xxx
Emma

hi been to lagana 5 times now and ate in hot lips every night the food is just top.hello to steve the pr we enjoyed ure company and we made ure night sometimes qiute a cutie too also the pr from barnsley didnt get ure name but u were both nice,it was a little quiet this september though and we had the place to ourselves some nights.looking forward to seeing u all again next yr
Can U Help?
Bri
Hi, i visited zante in September 2004 and again this year and loved it, hot lips was our starting point every night, the bar staff are great and drinks are cheap. I was wondering if there are any jobs going for next summer? Please please help me, i don't want to be stuck in miserable england for another summer!!!!! ;D (e-mail me: bbmac1980@hotmail.com)
Natalie M

Hotlips was great we loved the staff and everyone we met in it. We got a bottle of wine for 5 euros which meant we were having about 4 or 5 of them. The sex on the beach slush cocktails were mint too and we met really nice guys from Nottingham in there who we had heaps of fun with. We will defo be back to Zante again next year and stay in the alexander hotel again and no doubt be back in the lush hot lips bar ha xxx

Natalie & Sarah
Lisa M

We ate in Hot lips on numerous occasions whilst on holiday!! The food is great!! Must try the sunday roast!! Really enjoyes Karioke with Sinbad!!!
Paul K

sorry i missed u sinbad mate argassi aint the same without u apollo bar was not that packed really hope things r goin well fella talk soon on the fone email me ure mobile number ok mate c ya spot de ball
Graeme K
Excellent bar went in every night and always had a good laugh, all staff very friendly especially Sharn and Nicky.....and the fat Bloke (elvis) from Oldham on the kareoke!!

See you next year...Graeme and Karen
| | |
| --- | --- |
| Search for Hot Lips in all of JustZante & the Messageboard | |
More Bars in Laganas...

4 Play Bar | Amigos | Argo Bar | Aussies | Bar Code | Bar Fantasy | Baywatch Beach Bar | BJs | C-Lounge | Cafe Del Mar | Captain Morgan | Central Bar | Cheeky Tikis | Cherry Bay | Chevys Bar | Chicago Bar | Cite Club | Cocktails and Dreams | Cool Peppers | Cream Bar | Cubaneros | Driftwood Beach Bar | Enzo Bar | Escape Club | First Stop | Fishery Inn Pub | Friends | Friends | G Spot | Ghetto Bar | Glamour | Havana Beach Club | Hawaiian Club | Hot Lips | Kamikaze Bar | Legends Bar | Linekers | Loca Bar | Lush Bar | Mad Bar | Maggie Maes | Mambo | Medousa | Mojito | Moulin Rouge | Must Sports Bar | Navagio Bar | Nikos Cocktails | Ocean Inn | Pauls at Last | Plus Club | Pure Beach Club | Relax Bar | Rescue Club | River Bar | Sabotage | Sin City | Sizzle | Summertime Bar | Three Lions Bar | Vibes | Waikiki | Wild Coyote | Zeros | Zoo |