Zante Beaches

Laganas Reviews
---
Zakynthos Guide
---
Local Directory
---
WalkAbout

Street View Style Tours
---
Zante Maps
---
Laganas Taxis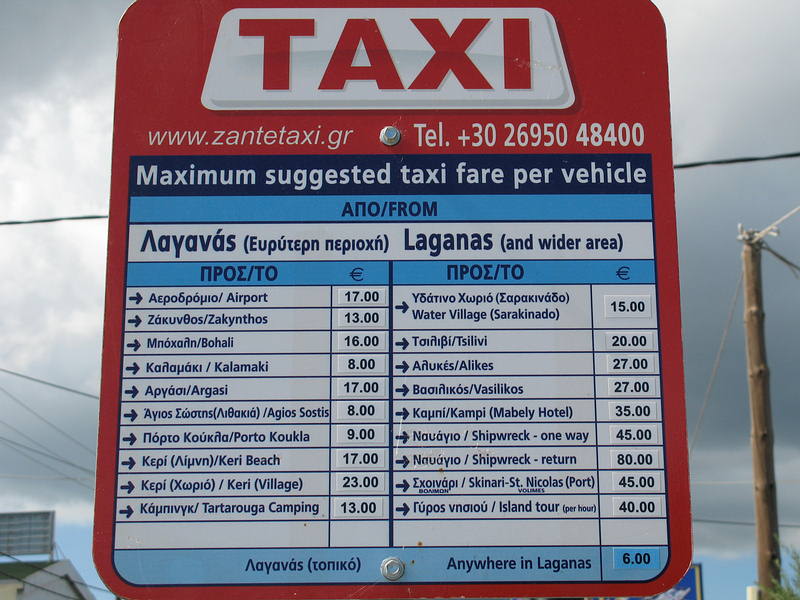 ---
Laganas Buses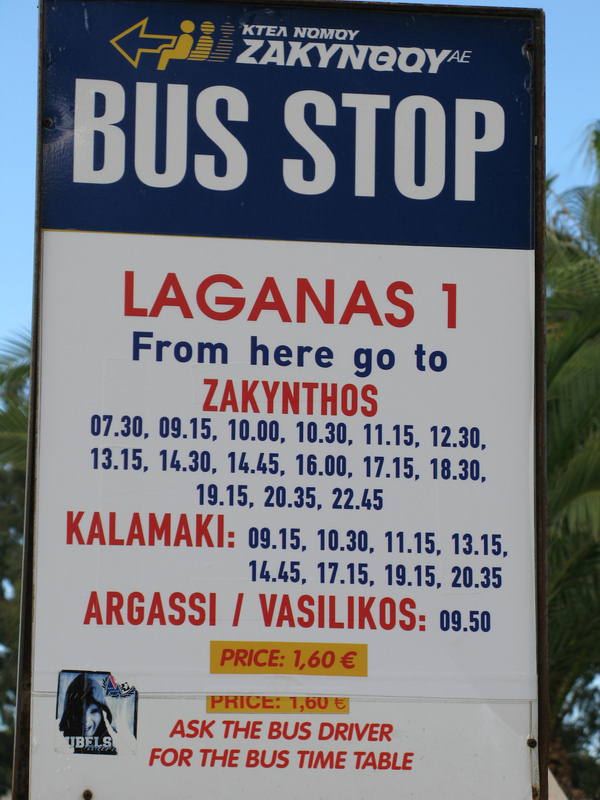 ---

Ruby

(Restaurants in Laganas)

Joanne S (August 04, 2005)

Well me & my boyfriend loved the food so much we actually ate there 5times in two weeks dont know why folk are saying it's exspensive 38euros which is around £26, for a starter a bottle of wine,a bottle of water 2 curry's with 2 rice & a big massive nan bread which is good for an indian chinese was also very tasty only had that once as we prefer Indian we had Chicken Korma,tikka Korma & Tikka Masala thinks it's the best indian we have ever tasted,it's always very busy with nice staff would defo recomend this to anyone
Gareth S (October 09, 2004)
Food great but a tad on the expensive side. No after effects (which was good) and great if the company your in are fussy-1 likes chinese and the others indian. Couldn't fault it.
Rach (October 07, 2004)
This place was top notch! a lot more expensive than other places but we waited until the end of the hollies and treated ourselves! my mate likes Chinese and me Indian so it was a good move! The Jalfrezi was mmmm almost as hot as at home and the chili naan was to die for! my mates Chinese looked pretty good too. Nice change from Greek food! Not if you're on a budget though.
Steven U (September 12, 2004)
Food was fantastic. best restaurant on the island. make sure you eat here at least once
Manda (July 28, 2004)
Last year my favourite place was Romios until this year I discovered Ruby. The food was beaut. Some restaurants have the menu outside and you can take one, we asked for their menu and they said they didnt have one to take away but showed us their main one. When we looked at it we understood why, being a chinese and indian they had a massive choice, pages and pages of different foods. We came here twice and had a mixture of both. I think it might have to be the best curry I ever tried and it was only a Madras! You also get a free bottle of 'champagne', well its really a bottle of fizzy wine that you can buy at the local supermarket for under 2 euro but its the thought that counts. Very friendly staff and if you can brave a curry in the heat then I recommend this place. 10/10

Lyndsi (July 15, 2004)
some guys we met recommended this place. Ruby and The Prince of India are set in the same restaurant which was good as i had an indian starter and a chinese main course, which you don`t get anywhere else!! reasonably priced, we had 3 starters, 3 main courses and 3 pints (classy ladies i know!!!) which cost just under 50euros.the staff were really pleasant and the food was gorgeous. the best indian and chinese restaurant in laganas
Carole H (June 26, 2004)
We went here twice (June 2004) the food and service was excellent but a bit pricy seeing as we only had a small starter and a main. Would go there again.
Lesley S (June 21, 2004)
Have just returned from 6th time in Zante and we always eat at Ruby, this time we had 2 visits and had Indian which was fabulous, for starters we had the Ruby platter with Barjees, samosas etc and the main course curries were delicious - lots more taste than at home, I'm sure they use more spices, naan breads are HUGE! The owner and waiters are very friendly too and service excellent, would recommend to anyone.
Katie J (March 24, 2004)
five of use went for a meal here last year because 3 like indian food and 2 like chinese,didnt think it would be very good being both but we all had a great meal nearly as good as you get at home,everythink was very good service and curry was very good would recomend it,there are others on the strip but advised to go here instead glad we did.
Amy J (February 17, 2004)
The lemon chicken was great, a wicked hang ova cure! i went on my first nite here and went nearly every nite after that. id recomend this place to any1!
Pavlos P (February 17, 2004)
the food was excellent and the service was fast. i will definately go back this year 10/10 restaurant
Julie (August 11, 2003)
Came back last week and yet agin visited The Ruby, we go there every time we go to Zante. I've only had the Indian meals but definately recommend it, a littel more pricey but well worth it and the staff are very friendly and the service very quick. A hello to out mate from Branston.
Michelle (July 31, 2003)
Ruby's had really good chinese we ate here often, not sure about the Idian as i don't eat it, the service was great and the staff there are really friendly. To Vickie, the egg fried rice actually said vegetable egg fried rice in the so if you didn't want the vegetables you could have just said. Me and my mate didn't want vegetables with it so we asked them if they wouldn't put them in and they didn't. They are a really friendly bunch and hotlips next door is really good aswell and owned my the same person. Great holiday, great food.
Joanna S (July 17, 2003)
dont eat the chicken tikka they must have dropped a load of salt on it and the rice was stuck together no thank u i felt ill all night
Lisa P (July 15, 2003)
whenever you go away and there is a chinese resturant you are always a bit weary, and i was before dining at the ruby and prince of india resturant.
the food was good and the service fast.

try it.
Lolly P (May 17, 2003)
i had the most amazing lemon chicken ever here you cant go to laganas without going in its amazing honestly! dont listen to anyone else i went twice so i could have a tikka malasala and that was just as good! its so worth paying that little bit extra honest i will definatly be going back this year! have a lovely holiday you will if you eat here! lolly
Vikki W (January 22, 2003)
If this was the same place that I went to (off the main strip, down towards Hot Lips and Hotel Alexander) then stay clear! Prices were high for what you get. Knew something was wrong when our egg fried rice came out with carrots in! Had chinese here and it wasn't great. Was violently ill for the next two days as was my friend I went with and we blame it on the shoddy food here. Service was ok though.
Fiona C (October 15, 2002)
Brilliant idea having chinese and indian in 1 restaurant! Tried both really enjoyed the Indian. Chili Bread very hot! recommend eberyone to try
Keith J (October 14, 2002)
anyone who says they didnt like this place need their head looking at, best chicken balti and nan bread ever had. thanks to chris the owner great bloke and thanks for the excellent crab you did me shame you couldnt get the lobster
Mark B (October 02, 2002)
I THOUGHT THIS PLACE WAS A BRILLIANT IDEA OF HAVING INDIAN AND CHINESE IN THE SAME RESTAURANT MY FAMILY ATE HERE 6 NIGHTS AND I CAN HONESTLY SAY THE FOOD WAS GREAT AND PRETTY CHEAP TOO. THEY MUST HAVE GOT THERE ACT TOGETHER BY WHAT OTHER PEOPLE HAVE SAID AS IT WAS CHOCCA EVERY NIGHT WE WENT IN
Sin B (August 30, 2002)
The food was disgraceful!! Had Chow-mein and i could taste the tap water off the noodles!! As a result I was sick for the entire next day. Boyfriend had chicken tikka and he also found it disgusting. Don't go there!!
Wesley D (July 25, 2002)
I thought the place was OK. Worth a visit!
Hexa B (July 15, 2002)
The Ruby is an excellent place I've know been to Zakynthos 6 times and any visit would'nt be complete without the Ruby.. It's not cheap but it's the best chinese/indian you'll get in Laganas.
Kayleigh W (May 27, 2002)
what is wrong with every1 this place rocks
Claire O (May 21, 2002)
I wasn't too impressed by this restaurant.It was very busy but the food was very poor and not much taste to it.It was very expensive and not worth what we paid.
| | |
| --- | --- |
| Search for Ruby in all of JustZante & the Messageboard | |
More Restaurants in Laganas...

Akropolis Restaurant | Albatros | Apollon | Avanti | Big Boys | Blue Sea | Blue Waves | Bocca BBQ | Bon Appetit | Bonanza | Caretta Caretta | Chevys | Cicero | Country | Cozy Corner | Delicious | Demetra Taverna | Favela | Georges Place | Giannis | Greek Islands Restaurant | Horizon | Ionian Sea | Island | KFC/Pizza Hut | Koralli | Kostas Taverna | L Frateli | La Marinara | Mamis Pizza | Marabou | McDonalds | Med Version | Medouli | Melons | Michaels Place | Midos | Mouria | Mr Dallas | Notes Taverna | Olympic Flame | Orient | Paradise | Peri Heaven | Pierros | Pythari Taverna | Robin Hood | Sarakina | Seaside | Sirocco | Sizzlebang Grill | Stasantas | Steakhouse | Sunset | Taj Mahal | Tangail | Tasos Place | Tasos Restaurant | Toad in the Hole | Wok Chinese | Zakynthos | Zandos |