Zante Beaches

Kalamaki Reviews
---
Zakynthos Guide
---
Local Directory
---
WalkAbout

Street View Style Tours
---
Zante Maps
---
Kalamaki Taxis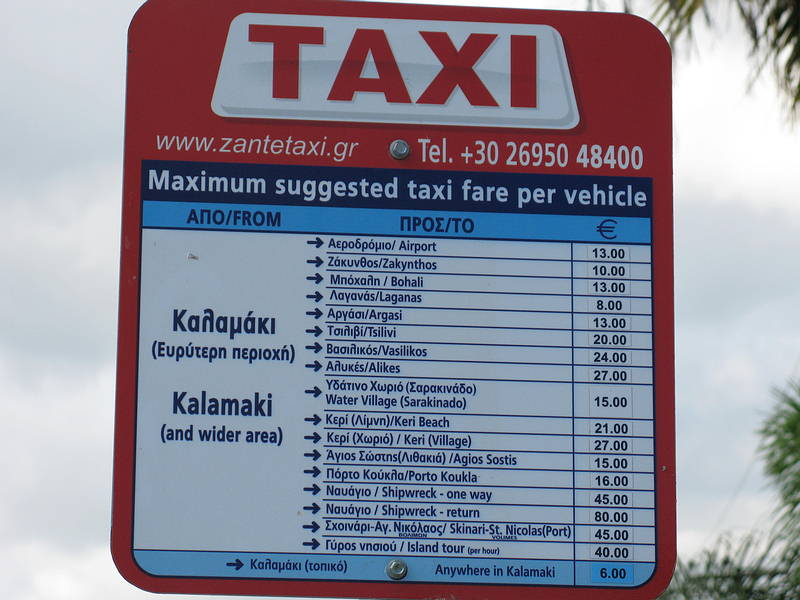 ---
Kalamaki Buses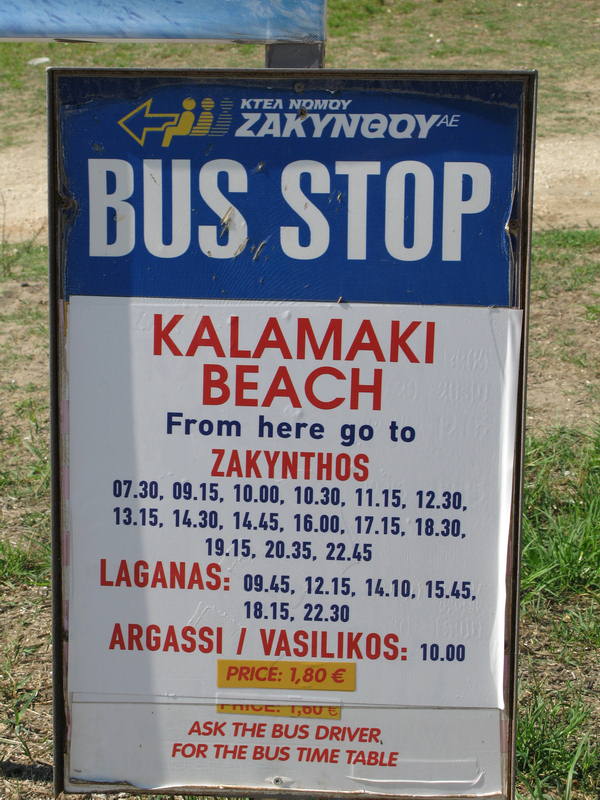 ---

+ Enlarge Map
Oasis Bar

(Bars in Kalamaki)

Lynn S

Oasis is by far the best bar in Kalamaki. Gorgeous cocktails, laid back atmosphere and music to chill out to. We visited here most nights during our 2 week holiday in May/June 2013. It's on the main strip near the Italian restaurant. Don't miss it
10/10
Zantegirl
Beautiful bar, lovely people and great drinks! Its a must if you are in Kalamaki
Denny H

hi natalie and guys.

just to let you know we will be in your bar about 8 on sun 20th may.

so get the john smiths ready, and dont forget to serve it right for once

me and george first he he.cant wait to see you"se all ,best wishes.

denny,george,iris & judith xx
Norma B

Hi guys, not be long before we are enjoying a cocktail or 2 with you. Just love this bar. 8 weeks and counting.
10/10
Denny H
had a great two weeks in may.went to the oasis every night for a couple of pints and were made welcome every time by natalie.nothing was too much trouble for her.she even nipped out to the supermarket for us one night.great little peaceful bar great music.and smashing banter.we are booked up for next year allready.so get the john smiths ready natalie and dont forget to serve me and george first ha ha.see you 19th may .
8/10
Mick B

went in oasis bar every night hopin to hear some oasis music but they didnt play any. early cocktails every night and again later on after dinner. very friendly staff and was getin on with them until she told me she wasa bath rugby fan. im from leicester and a tigers fan enough said. a great bar to sit and just have a thought where you are. relax and c hill out.by the way that bit about oasis and the music? was a joke. mick from leicester aug 2010.
10/10
Helen S

Visited Kalamaki May this year. Stayed up the top end of town so always visited Oasis Bar on our way out for the evening. Lovely garden setting. Really good pina coladas!!. Relaxed atmosphere, friendly service, we'll be back next may.
10/10
Beth A
just got back from kalamaki, had great time, went to oasis bar loadsa time, lovely chill out bar, staff really friendly, we even had bets on football with them, we won our cocktails!!! hope to go back next year!!!
8/10
Norma B
Hi guys, had some wonderful cocktails here. Service with smile as usual. Our 3rd visit to Kalamaki, this bar is a must.
10/10
Lesley S

Oooooh, how did we miss this lovely bar? Cocktails were very good and the location, atmosphere and service were great. We will be back in September, glad we "found" it
9/10
Norma B

We love this bar and the friendly staff. Once again we will be having a few drinks at this bar. Guys we are bringing along some members of our family to enjoy the atmosphere. See you all in 5 weeks time.
10/10
Ann M

We love this bar, we have been coming to Kalamaki for 6 years and the owners always remember us.

When we were there this year the bar was closed for a couple of days as their Mother had died.
10/10
Tony G

Oh no! Everybody has discovered this great chill out bar - went a few times and struggled to get a table a couple of nights!

Stay away - it's ours!
Karen W

come on guys what you waitin for???? theres a new waitress there this yr and she is amazin and trust me on this one afterall i should know she is my best mate!!! hope you all have a good summer ill be thinkin of you love karen xxxxx
10/10
Sandra P

our favourite chill-out bar. its always a good, welcoming atmosphere. we've not been to kalamaki for 3years, but dennis remembered us AND what drinks we had! the cocktails are made using genuine branded spirits (unlike some other popular places), and we can recommend the brandy coffee's. just a nice place to go and relax
Norma B
Drank here on several occasions. Nice place, staff very polite.
Joanna S

My boyfriend and I went to this bar every night, it has a lovely friendly and welcoming atmosphere and a nice setting. The cocktails are really well priced and it is the best bar on the strip for couples and people wanting a nice relaxed drink
Ann M

This is a lovely place to sit and enjoy a cocktail - brandy alexander is my favourite.

The two guys who own the place are very nice.
Shelley-marie T

hi guys!just wanted to say that i miss you all. hope that your winter has been good to you. summers nearly here, ill be coming out to see you at some point. i just cant stay away.

will talk soon frog man

xxxxx

give my love to georgia and sula!
Karen W

wicked place and wicked waitress i love you shelly! i reccomend to any one who gos to try the margarita's (they use real lime juice!!!!!) well worth a visit and remember to tip the waitress!!!!!!!!!! ha ha ha love karen xxxxxx
Leigh

this was a nice place to come and just relax as it was really pretty and a great atmosphere
Lisa & Richard

One of the best bars in Kalamaki. Great cocktails, good music, lovely surroundings and excellent waitress service. Well worth a visit. Highly recommended.
Joe & Pat
Good before but with the addition of Shelly now even better. Cocktails may be cheaper elsewhere but you get what you pay for and elsewhere won't have either the same chilled and comfortable ambience or two nicer, but still shy, guys as owners
Claire N

The best cocktails in Kalamaki served by the super waitress Shelly!! top service, friendly and chilled atmosphere...wish we were there!

Claire&Ian
Jo G
Forgot my ratings - again!
| | |
| --- | --- |
| Search for Oasis Bar in all of JustZante & the Messageboard | |
More Bars in Kalamaki...

Alexander Bar | Antonis Pool Bar | Apollon | Bad Apple | Big Als Beach Bar | Black Pearl | Cave Bar | Cavo Doro (Akis/Alisons) | Cavo Doro Bar | Cronulla Bar | Drunk Corner | Iguana Bar | Look Up | Melon Bar | Mojitos | Oasis Bar | Oceanic | PnP | Red Tail Cafe Bar | Rose n Crown | Scorpio Bar | Shamrock Irish Bar | Sofias Pool Bar | Venue | Why Not Bar | YoYos2 |