Zante Beaches

Kalamaki Reviews
---
Zakynthos Guide
---
Local Directory
---
WalkAbout

Street View Style Tours
---
Zante Maps
---
Kalamaki Taxis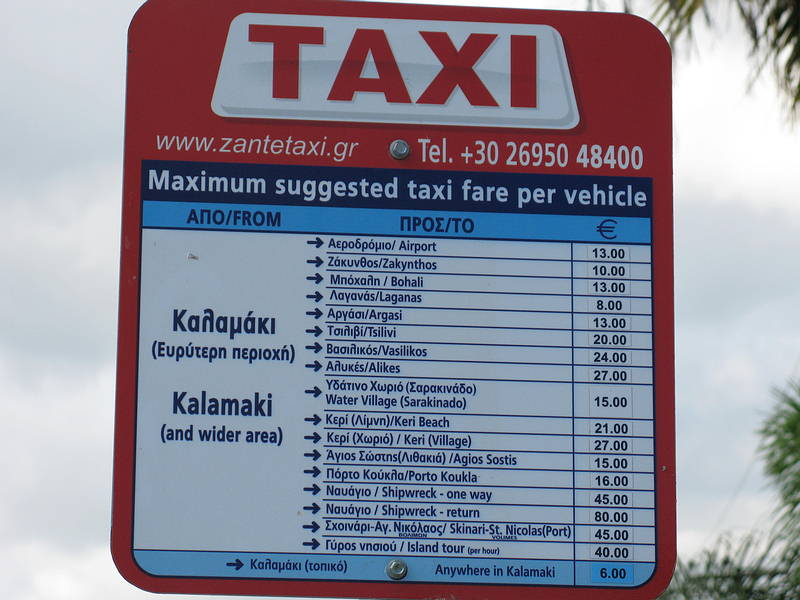 ---
Kalamaki Buses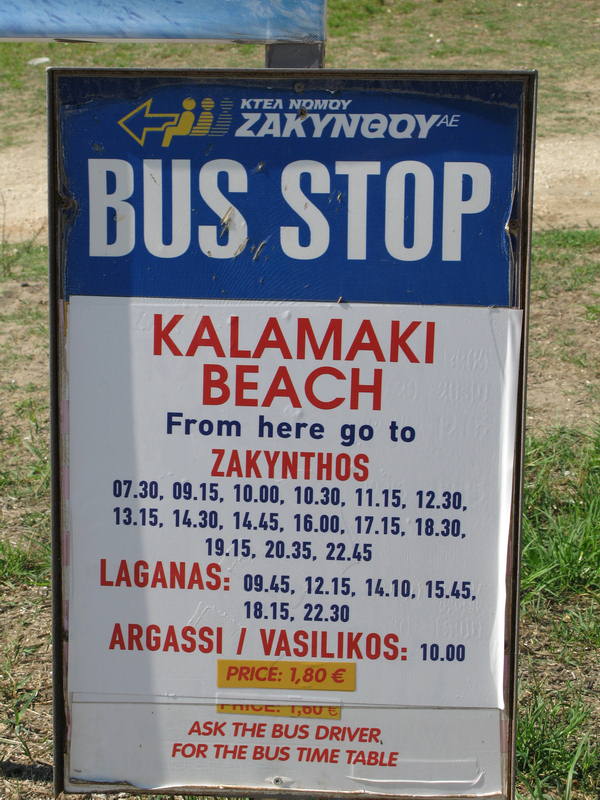 ---

+ Enlarge Map
Cavo Doro Bar

(Bars in Kalamaki)

10/10
Dave T

HI GANG

JUST TO LET YA ALL KNOW WE BACK AGAIN IN SEPTEMBER

SEE YA ALL ON THE 18TH ABOUT 5PM

GET YA DRINKIN HEADS ON,

YANNIS GET READY FOR LATE NITES LOL

AND KABABS

BECKY JOHN AND AKIS GET READY GANG

SEE YA SOON

10/10
Dave T

THE BAR WAS EVEN BETTER THIS YEAR, THE STAFF YANNIS - BECKY - JOHN - AKIS ALL MADE THIS PLACE ROCK, PLUS ENTERTAINMENT FROM MAGGIE THANKS ALL FOR A GREAT TIME.

WE FINALLY GOT OUR BRAZILLIAN SHIRT UP THANK YOU YANNIS.

TO ALL THE PEOPLE WE MEET THERE NEW AND OLD GREAT TIME THANKS... THE BALDY BOUNCERS MARTIN AND PHIL LEGENDS THE PAIR OF YA'S. THE WAY YOU HAD ALL THE BAR DOING THRILLER AT 3AM WAS AMAZING LOL. STAN AND HIS FAMILY VINNIE AND HIS FAMILY AND EVERY1 ELSE TO MANY TO MENTION SEE YA ALL NEXT YEAR, HOPE EVERY 1 RECOVERD FROM THE KARAOKE NITE, TOM JORDAN SINGIN

G CLASSIC BUT EAR DEAFINING.

ONCE AGAIN THANKS ALL

OH AND IF YA WANT TO SEE THE KARAOKE ON YOU TUBE

LOOK FOR

KALLY ZANTE 08

VINNI V MAN ZANTE 08, TOM JONES ZANTE 08, HAVE FUN ALL LOL

DAVE JULIE TOM AND KALLY

Tracy D
Hi Alison Akis Maggie & Baz

James is ready to help pull those drinks (and will probably be drinking them too), hear you are busy, see you soon should arrive on Monday 26th save my stool by the bar Alison!!

Love Tracy & Jamesxx
Jimmy G

hey yanni forgot to saylook after that linfield shirt of mine until next year

i will bring some more footie bits and pieces out with me.
10/10
Jimmy G

well guys have arrived home safely

we had a wonderful holiday at cavo doro.

thanks akis and alison hope are well

and to my united friend yanni come on the champions

will see you next year

your friend wee jimmy from belfast christine sends her lov also.

so bye yanni i will ring you on wednesday after we win the european champions league.
10/10
Dave T

HI ALL NOT LONG TO GO NOW

WILL BE BACK JUNE 26TH NOW NOT 29TH

SEE ALL YOU NUTTERS SOON ONLY 8 WEEKS

TO GO.... GET YA DRINKIN HEADS ON

DAVE JULIE AND TOM "SEX BOMB"
Alan & Lynne
so sad to be home missing akis and yannis so much and good luck with the new house alison and akis and yannis have a great time in london
10/10
Marie

Hi There Alison, Akis Yannis and everyone else

I hope you have had a great Season. It was nice to see you all in may. I hope Alisons op goes well, This is a great bar, theres something for everyone I'll be touch soon Love you all Ree
10/10
Katie B
Hiya

Just enjoyed a week at the Cavo D'oro and had a fab time

So much so just priced up for May 08

.

The atmosphere and hospitality are second to none. Yannis - sorry we missed you for Volley Ball on the beech - I hope you didn't get sun burnt too much.

Akis - when I return - go easy on the Vodka and more on the OJ! I had a bad head for the flight home on Thursday!

Take Care, see you next year X

Katie

10/10
Katie E

Well what can I say.... Cavo D'oro is the best bar in Kalamaki and also has the best barman!

Akis and Yiannis, you are both fab and I really can not wait until June, it seems so far away at the minute though. Make sure you have a bottle of heineken ready for me and Yiannis, I'll have one of your favourite cocktails!

I miss the bar so much, and something else as well

thanks for keeping me entertained late at night Yiannis and thanks for letting me share your pizza most nights! It is the best pizza, but as you say, something is better! I look forward to seeing you in December, I will sort it out.

If you are visiting Kalamaki, you need to visit this bar, it is really friendly and the entertainment is great. The drinks are very well priced and the cocktails are fab!

Keep up the good work Akis and Yiannis, you make a great team - can I join it next year???

With much love

Katie xx

10/10
Claire G

Hello everyone at Cavo Doro, especially Yianna, Yiannis and Akis and the ladies in the super market

I had a super time yet again while staying at the Cavo Doro, Yiannis made me feel very welcome in the evenings, while Emma and Harrison had gone to Bed.

I love the Cavo Doro and the staff, thank you once again for a super time.

Hope to see you next year

Claire xxxx
Adam C
Hi Guys
Josh Mint Guy
Got You off With your First Girl Haha

Akis We All Love You 2 Bits And Allison
Can't Wait To See You In September An I'll See You All Year Round Next Year
Gun Be Ma New Home Haha

See You Soon



10/10
Andrew H
Hi to all at the Cavo

The Cavo Doro Hotel Bar is situated in an excellent location close to many Hotels, Apartments, Tavernas and Restaurants. It is run by my now fine friends Akis and Alison along with their beautiful assistants Maggie, Yannis and Hannah. When you enter the bar for the first time you are made to feel welcome and soon you feel the genuine friendship they offer. This was our second visit to Kalamaki and it's not our last.

Thanks to Akis for his assistance with the fancy dress and karaoke, I hope we didn't let you down! Thanks to Maggie for doing the night time quizzes and bingo. You sure know how to help us have fun. Yannis, top guy you and Akis are turning into quite a double act. Thanks to all for making our last night a good one. Poor Yannis you looked so sad when it was time for us to go, I really thought it was because you would miss us!!!! BUT no, it's was that you'd have start collecting the glasses again ha ha ha

See you all again next year 3rd July 08 (48 week on Thursday)

Good luck to Alison over the coming months we shall be thinking of you and wishing you well.

Vinnie, Karen, Katy and Jordan

10/10
Dave T

A GREAT BIG THANK YOU TO YANNIS....

Had a buzz in here most nights and kept yannis company helen & darren, sean & kat, jayne & jamie, cath & kev,sue & dave, hanna danny the rest of the gang's lucy ali & katie, Had a great time with you all gt8 fun evry 1 of you. akis alison and josh are working as a gt8 team with gt8 staff hannah is a gt8 laff and a good drinking partner at night

danny the greek lad....lol is a gt8 buzz,

thanks maggie for the laffs we had....please get the answers right for next year.....quiz nite is a laff

karaoke was a scream, big cheer for all the gang

3 weeks went fast see you all next year another 3 weeks 29/06/08----20/7/08...hope that dont put any 1 off lol

Yannis is a gt8 host he put up with me and sean evry night lol

hope he gets some practice in ready for rematch...
10/10
Steven J

hello to akis and alison only 2 weeks to go then were over cant wait hope ur both ok see u very soon 2weeks 2day bye for now
10/10
John M

Hi All at the Cavo Doro!!

We're back home a week now and missing you all already.

Big hello to all the staff, including Josh, who actually works now!

Hi to Yannis and Akis, hope all is going well this year.

We met Alison again, and she's on the mend. She's in good spirits and it won't take her too long
to be hopping on the moped again.

If you haven't visited the Cavo Doro bar, I would recommend it. There's always something going on
and the staff are helpful and friendly.

Annemarie says "still waiting for a win at the Bingo!"

All the best!

Johnny, AnneMarie and Joeanne - Dublin

10/10
Katie E

hello to you all, thanks for such a great time, loved the company in the bar and the bingo nights were fab (thanks maggie!) missing you yannis - hope to see you next year (say hi to sakis for me!!!)

this bar is great, fantastic atmosphere and really friendly staff, the drinks are well priced and there are many entertaining evenings.

see you all next year. missing kalamaki so much.

katie and wendy. x
10/10
Tracy D

Hi everyone,

Hope marie arrived safely, dead jealous, thinking of you Alison hope you are making a good recovery, we did come to see you last October but obviously you were not around!

We will try to come and see Akis & you in October 1/2 term with the kids for a "quiet week". Glad to hear Akis has taken over from Harry (will be much better).

See you all soon.

Tracy James Luke & Jenna
10/10
Thodhori J
Hi Akis, Alison and Josh. Really pleased you are feeling much better Alison. Can't wait to see you all, and we are looking forward to many drinks and laughs at the Cavo D'Oro again this year.

Fantastic bar and great people. Don't miss out, make sure you visit this bar.

See you soon, love Tanya & Theo
10/10
Kevin H

2 good things have happened in the cavo doro this year.

First of all, harry has left "harrys bar" and moved away.
and Second Akis + Alison have taken over "Harrys Bar"

good luck for the future and hope alison is back on her feet in the bar soon.
10/10
Bev B

Hi all, just want to wish Alison well and a speedy recovery. Love you gal missin u hope to see u soon.
10/10
Lisa B

I found the front bar to be extremely good. Yiannis and the wonderful Maggie went out of their way to make you feel welcome. Spent many an evening with them whilst there in October and had an absolute scream!!!

Would definately recommend you try it as you will have a blast.

Well done Yiannis and Maggie, see you on the 5th July!!!!!!!!
John W

found the front bar to be quite expensive and the english girl alison to be very rude when she had a drink never knew which way to take her think she is the manager of the bar or the hired help either way her attitude stinks..... so we only went in there once and stayed away after that
Brady W
hello yannis! absolutely loved your bar. the service was great, the food was good (tuna club sandwich mmmm), the mythos was brilliant! great sports coverage too and had a brilliant laugh with you about the football. a**enal vs hamburg, penalty. man u vs celtic, penalty. man u vs a**enal 1-0! was that €10 to jim? haha... thanks again for being so hospitable and bringing many smiles to our holiday. see you next year. brady and jim (and the cousins).
Alan & Lynne
Hi Akis , Alison & Yanni,

and any-one who,s thinking of going to Cavo doro we,ve just arrived back after a two week holiday

and we had a great time once again. The drinks make you do crazy things like getting dressed up. We,ve been going to kalimaki for the past ten years now and we love it , can,t wait to go back.

Missing u guys

Alan,Lynne,Davy&Margo

See you soon xxx
| | |
| --- | --- |
| Search for Cavo Doro Bar in all of JustZante & the Messageboard | |
More Bars in Kalamaki...

Alexander Bar | Antonis Pool Bar | Apollon | Bad Apple | Big Als Beach Bar | Black Pearl | Cave Bar | Cavo Doro (Akis/Alisons) | Cavo Doro Bar | Cronulla Bar | Drunk Corner | Iguana Bar | Look Up | Melon Bar | Mojitos | Oasis Bar | Oceanic | PnP | Red Tail Cafe Bar | Rose n Crown | Scorpio Bar | Shamrock Irish Bar | Sofias Pool Bar | Venue | Why Not Bar | YoYos2 |