Zante Beaches

Kalamaki Reviews
---
Zakynthos Guide
---
Local Directory
---
WalkAbout

Street View Style Tours
---
Zante Maps
---
Kalamaki Taxis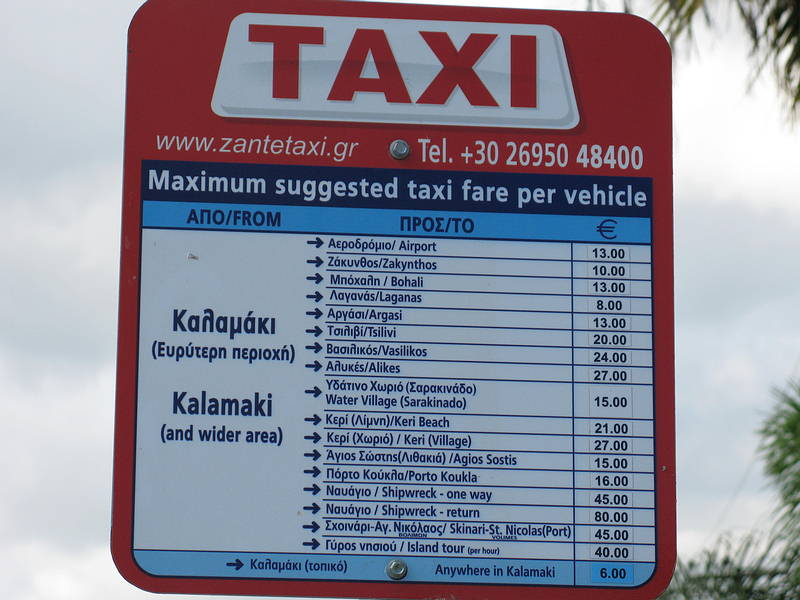 ---
Kalamaki Buses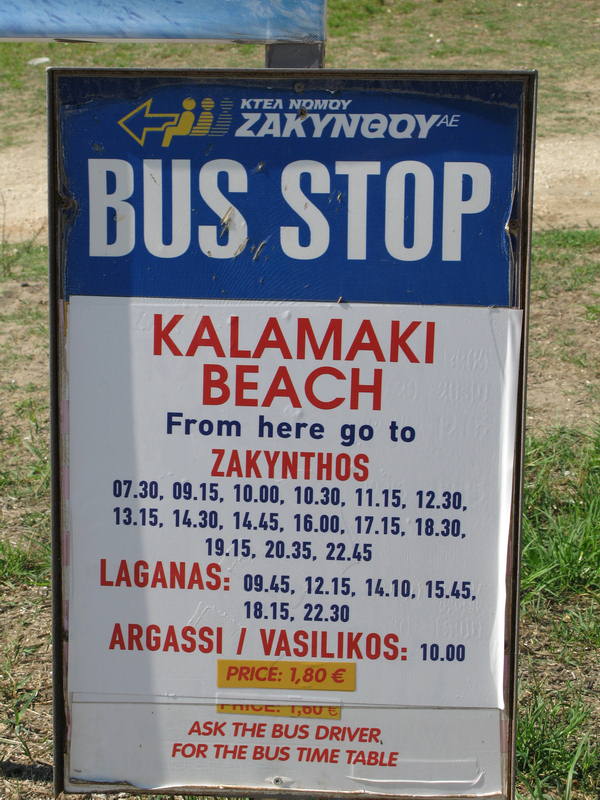 ---

+ Enlarge Map

10/10
Joanne C
We loved this place and visited it often very very friendly and the food was lovely.
9/10
Big P
Hi What a Great Bar, Dave was Brill, So Too Everyone Else

I Dont Give Anyone 10/10, But Would give Venue 9.5/10 Makes a Change To Go To A Bar

With Good Sound & Good Microphones, So That My Voice Dosn't Go After A Couple of days

Most Songs available,

Great Shots, Guys Thanks

Ice Cold Myphos.

A Real Family Friendly Bar, Will Be Back Next Year When We Move Over There

Phill & Denise
10/10
Claire S

Just got back from a 2 weeks stint with my family....5th time visiting but now have 3 kids in tow.. fab venue and big dave is a top bloke and an excerllent (baby sitter) lol! top night was had by all and the mitchell brothers are missin ya see ya again soon x
10/10
Dave R

Great time here, Dave the compere is God, what a great voice, and is very funny without be to blue, EXCELLENT
Gary S

i was just wondering if anyone new what happened 2 mark hoyle, he was the compare at the venue in 2002, im going 2 be visiting the venue in kalimaki in october, and it would be great 2 catch up with mark and tony again after several years, if anyones got any info,it would be much appreciated thanks
10/10
Lisa G
Hi everyone the best bar by far,had such a brilliant time,hopefully be back to get a job in kalamaki at end of June 2011,just got back to Scotland this morning (24th May 2011) keep up the good work guys,gonna miss dave and Liam's singing :) xxx
10/10
Denny H

hi shay and everyone

just to say we will see you all on sun the 15 may.we been told shay is leaving is it true ? who is going to put up with our singing now.tell nikos to get plenty john smiths in. tell the girls ant and decs fathers are on the way .best regards . denny and george.
7/10
Mick B

one of those bars that u get at any family resort. agood laugh tho, the big guy who dresses up sat on my sons knee his face was a picture. the usual kariokee sorry cant spell that.a good laugh. enjoy yourself.
10/10
Stuart D
Thanks for a brill time again guys, great to see Shay again, on top form as always.

Thanks to Wendy and Barbara for the fantastic food, belly pork yum yum :-)

See you all soon. Stu, Jo, Lauren and Ben.
Theodora Y
Just seen that Shay won't be back at Venue. You will be missed we have had two great holidays in Zante and every night we went to the Venue. Where are you going to now Shay?Theo and Keith
10/10
Jan S

Shay your leaving

well i cant believe it , we was there aug 2008 you was great fun , where you going ??????

were back again this year aug 2010 !!

il go see whos filled your shoes n dressses !!

Jan & Ron
10/10
Jennifer M

Can't wait to come back and visit you guys....are you really not going to be there this year Shay??? My Ruby will be so dissappointed! She loves you!!! See you in July Jen and Ruby x
10/10
Crazy S
hey hope u all enjoyed ur time in venue bar all over the summer it was a joy to have u all and i have greta memeories and i hope u all hove wonderful holidays there unfortunately its official i wont be there again i know i have siad it before but i have done my time and am leaving with many happy memeories hah be nice to the next person to fill my shoes!!! and dresses lol all my love always
the fat g*y cowboy

Sharon R
Hiya guy's. We just got back from booking for a week in september. We cant wait to see you all again 36 day's and counting.

shaz n pete bolton

Phil S

had a great second year in kalamaki,went to venue most nights for cocktails and the great

entertainment done by shay.shame adele wasnt there to sing she has a great voice.

keep up the good work.b bak soon.

phil,wendy,and the girls.and dan.
10/10
Amy W

hay shea,

its amy and amy "i'm from southampton" hahaha it was disgusting!!!!!

had a wicked holiday with you guys! (cackle cackle)

amy and amy x
10/10
Sharon R
Hiya Guy's we hope that you have a great pre opening season party on the 25th of april. Wish that we both could have been there. Hope too see you very very soon.

Pete n Shaz manchester.

Silver fox's say's get that mic ready for him pmsl

10/10
Alisdair M

hi 2 all the STAFF AT VENUE THANKS FOR THE GOOD TIME IN THE LAST PAST 2 YEARS ME & MICHELLE HOPE 2 GET BACK IN THE SUMMER 2 C ALL OF US . SUM PHOTOS
10/10
Helen S

I've been to Kalamaki for the last two years and love it. This year me and Julie went for a fortnight and it was mega hot and we have a great holiday. Almost every night we went to Venue bar as the cocktails are great, the staff are fantastic and friendly, what more do you want????? I'd love to come back next year but it depends on money, as usual.

But no doubt if I do come back again the Venue bar will be my first stop!
8/10
Jade H

Came here most nights after going elswhere, karaoke till 3am which was a laugh! we met some fab friends in here and had some funny nights!
10/10
Sarah T
Hi Shay we hope you are all missing us, We were there in July/ August and you made our nights out.

Hope to see you again soon
Love from your mom and sister ( The Brummie Bints) xxxx

10/10
Becky J

Liammmmmm (My Sexy Scouser) & Shayyyyyyyyyyyyyyy (My Mad Head)

How Yaz Doin???

Aww Am Gutted Am Back Home Had A Really Good Time (agen)

You's Missin Me Yet??

Haha


Love Ya

xXx
10/10
Berni C
.Hi venue,hows tricks,back home now had great time,is it possable to ask daniel to send her email address to me,she nos who i am berni,my email is bernicone8@aol.com,fidcon@aol.com

thanks berni
Sharon R

Hiya Guys.

We missing you all cant wait for sept then we bk for a week for our 28th wedding annieversary wooohooooooooooooooooooooooo.

Shaz and Pete ( Bolton ).
10/10
Sorcha K
Great Place! Missing it!
| | |
| --- | --- |
| Search for Venue in all of JustZante & the Messageboard | |
More Bars in Kalamaki...

Alexander Bar | Antonis Pool Bar | Apollon | Bad Apple | Big Als Beach Bar | Black Pearl | Cave Bar | Cavo Doro (Akis/Alisons) | Cavo Doro Bar | Cronulla Bar | Drunk Corner | Iguana Bar | Look Up | Melon Bar | Mojitos | Oasis Bar | Oceanic | PnP | Red Tail Cafe Bar | Rose n Crown | Scorpio Bar | Shamrock Irish Bar | Sofias Pool Bar | Venue | Why Not Bar | YoYos2 |