Zante Beaches

Kalamaki Reviews
---
Zakynthos Guide
---
Local Directory
---
WalkAbout

Street View Style Tours
---
Zante Maps
---
Kalamaki Taxis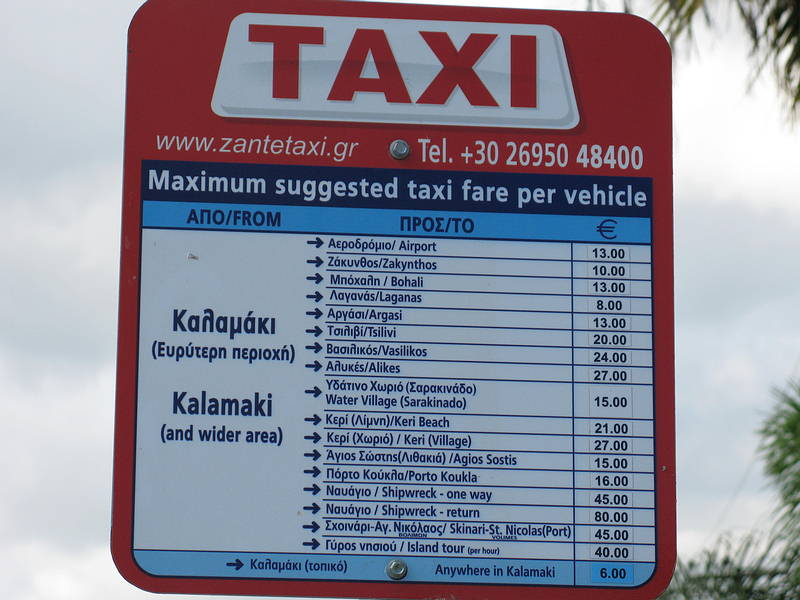 ---
Kalamaki Buses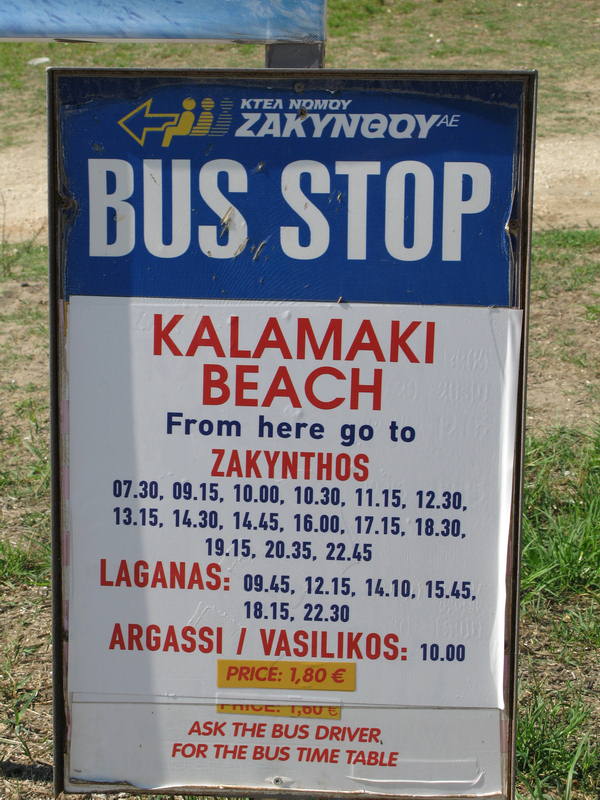 ---

+ Enlarge Map
Drunk Corner

(Bars in Kalamaki)

10/10
Hayley N

ad a fantastic time in the drunk corner, great staff and briil for watchin england games!

luvley food aswel, will be c*min bk in august!

does anyone know summers surname, so we can add her on facebook!!
Norma B

Hey guys, not be long before we are joinging you for a mythos, get those glasses chilled ready for us. 8 weeks and counting.
Lilias W
Drunk corner what can we say myself and boyfriend went to kalamaki last August and visited here nearly every day friendliest bar in kalamaki After the first visit they even remembered what we were drinking.Will be returning in June cant wait to see the bar again.
10/10
Michael W

Just returned after a week in Kalamaki, and as usual spent time in the Drunk Corner watching the rugby world cup (Come On Wales! )

Nice to see Tassos & Dimitra again and to have our usual drinks, Peach tea and a bottle of Mythos.

Will see you again next Sept/Oct. Thanks again for another entertaining week.

Mike & Cynthia.

10/10
Colleen C
Drunk corner was a great place to drink in!!!! nad it definately lived up to its name!!!! great for watching sports in (try the nachos and cheese while watching!!! yum) Tassos Dimitra Athinawere great friendly bar staff who always knew wat u were drinking b4 u even ordered!!!!!! the free drinks went down a treat and it was great fun downing jaegar bombs with athina!!!!! this place def left its mark on us and if we ever visit kalamaki again, I will b sure to pop in to say hello!!!!!

A definate must visit for anyone looking for yummy cocktails served by the friendliest staff on the island!!!!! weve even become facebook friends!!! lol

Massimiliano S
Ciao ragazzi.tutto bene?ma mancate molto.we are a very good people.this holidays is a bomb of summer thanks Khlodie Tassos Dimitra Athina e Axel ciao belli remember me and angelo omeglio Mario and Luigi

10/10
Fiona S
Just back from 10 days holiday at the Venus Hotel which was excellent as always. Usually visited Drunk Corner after a meal at Escape Taverna. Dimitra, Tassos, Khlodie and Athina were welcoming as always. When we arrived at the hotel, the first thing we did was drop our bags and headed up to see them! Great snack meals, drinks and in particular the cocktails which were still at the same price as three years ago (2.5 euros). Pay a little more for the "Ultimate" cocktails (6 euros). Their Ultimate Frozen Orgasm is absolutely amazing!! I used to have it as my pudding after a meal!! The banter is great and if you want to watch sports, there are dozens of screens showing current sports and many others. Miss you all already. Can't wait for our next visit.

10/10
Charlotte H
By far the best bar on the whole island! Me and my boyfriend loved it so much we ended up in there every night. We went end of season, but even though there wernt many people around we met a great group and there was never a dull moment in the Drunk Corner. Smiley, Khlodi, Graeme, and co, wot a great bunch of staff, a laugh a minute, very nice people, love them all! I strongly advise any one that is up for a bit of fun and a nice friendly bar with yummy cheap cocktails, to pop in to the wicked Drunk Corner!!
8/10
Mick B
stayed over the road from this bar, great for having a few pints of mythos and watching sport. you can watch about ten tvs all at once never seen so many in one bar.try it.
10/10
Andy P
great people,great cocktails,great sports coverage,great service,great bar. Thanks Tasos, thanks Khlodi, wahay man,. See you next year
10/10
David L

thanks for a great holiday ; trying to send you some pictures , even got facebook !

love david, elaine and wee alix xxx
10/10
Stuart J
came home from kalamaki on 12th july. amazing holiday. great nites had in drunk corner! thanks to tasos and khlodi for the entertainment! missing you both already! say hi to maddie for us. hoping to come back again. cheers lads! stuart, kay, tara , nicola and lewis x
Verna C
. best boozer in kalamaki, Mason loved it . see you in september.
10/10
Karen L

Amazing bar, great for all the family, best bar in kalamaki by far! Keep up the good work!
Jessicca C

Came back from Kalamaki 23rd May this year and missing it everyday !! Especially Drunks Corner !!!!! The best bar in Kalamaki - Tasos & Klodi are brilliant behind the bar and the Cocktails are amazing.... Jodie miss's the Jiggy Jiggy everyday whereas im missing my pints of Mythos !!!

Hoping to go again next year and Dunks Corner will definatly be the first place i go x-x

Lots of love

Jess & Jodie

!! JIGGY JIGGY !!

x-x-x-x-x
Rob S

how much are drinks in Zante at the moment, always good to know how much it will cost to get wasted. lol.
10/10
Gillian C

Just come back from 2 weeks in Kalamaki, went to the Drunk Corner nearly every night, we loved it!

Thanks to all the great staff for making our hols even better.xxx
Maria S
HI EVERYONE
I AM MARIA DEMIS SISTER
I WOULD LIKE 2 LET U KNOW THAT YESTERDAY DEMI AND TASOS
FINALLY HAD THEIR FIRST BABY
YOUPIIIIIIIIIIIIIIII
LOVE AND KISSES


10/10
Marika J

WE LOVEEE EVERYONE AT DRUNK CORNER, we had such a great time every night came, thanks for the lift klodi

boom boom shake the room, jiggy jiggy

love jess, marika and georgie !

dont forget us, we'll be back in june! lovesss!
10/10
Lauran H

hi guys just to say thanks for all the great nights in the drunken corner you really made our hoilday.

say hi to reno , friggy and bill from us in ireland

cant wait to see you next year.

yiammas .

love lauran, mia and shannon xxxx
Kirsty S

i just got back from 2 weeks in kalamaki and every night me and my sister went to the drunk corner, love everyone great place 2 go :D will miss it loads!
10/10
Mark E
yo friends,hope u all ok.Thanx 4 making our week go with a BANG..Athina+the WOLVES t cup made my holiday...Hope 2c u all nxt year.Take care all..Mark+Sue.xx
10/10
Debbie J

ITS GREAT IN HERE

GREAT FOOD

GREAT STAFF

GOOD BEER ( NOT A RIP OFF LIKE SOME BIGGER BARS) ie DOWN UNDER

HAVE A LAFF AND JOKE IT ALL GOOD CLEAN FUN
10/10
Mandy C

hi tossor daddy b***h and the gang,

i came to your bar with the meggab***h and babyb***h and you all made me fell welcome in there

i had a really nice hoilday and i will be back next year.

hope you all have a really good christmas and tossor look after your pretty girlfreind.

hope to see you all soon

take care
8/10
Jade H

My boyfriend loved this place for the football matches and the English breakfasts! we came here for breakfast a couple of times and it was really good food. Sausage baps are a must have although once youve had one youll want another! good evening atmosphere aswell when the footie was on or to watch the saops (emmerdale) :D
| | |
| --- | --- |
| Search for Drunk Corner in all of JustZante & the Messageboard | |
More Bars in Kalamaki...

Alexander Bar | Antonis Pool Bar | Apollon | Bad Apple | Big Als Beach Bar | Black Pearl | Cave Bar | Cavo Doro (Akis/Alisons) | Cavo Doro Bar | Cronulla Bar | Drunk Corner | Iguana Bar | Look Up | Melon Bar | Mojitos | Oasis Bar | Oceanic | PnP | Red Tail Cafe Bar | Rose n Crown | Scorpio Bar | Shamrock Irish Bar | Sofias Pool Bar | Venue | Why Not Bar | YoYos2 |