Zante Beaches

Alykes Reviews
---
Zakynthos Guide
---
Local Directory
---
WalkAbout

Street View Style Tours
---
Zante Maps
---
Alykes Taxis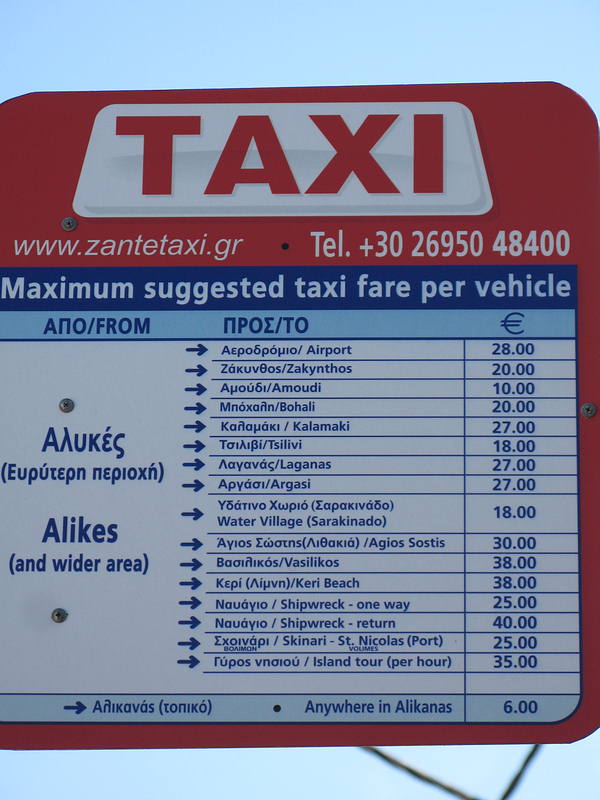 ---
Alykes Buses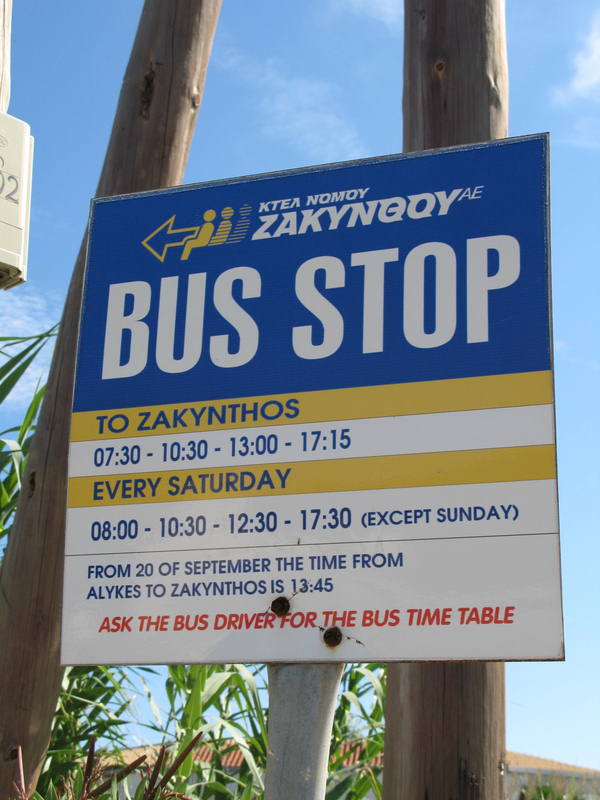 ---

Palm Tree Bar

(Bars in Alykes)

10/10
Malcolm Pallett (June 22, 2013)
just come back from alykes been going for 18 years discovered palm tree 2 on beach 3 years ago whish we had found it earlier fab beach fab sunbeds and views of kefilonia but best of all fab breakfast and service from lisa sakis and family and palm tree bar is a good place to enjoy an ice cold mythos at night time
10/10
Chelsea M (July 19, 2009)

Just got back from Zante today, was the first year i have been to the palm tree and had some great nights meeting up with Julie again, especially the last night with the water pistols and the water fight. another great holiday. Had some great laughs with Denise and it was great to see Julie again wish we were all still there has some really good nights xxxx
10/10
Russell D (August 28, 2008)

Iagree with mandis comment below,a great way to relax the end of the night away,watching footie olympics and all other sports,im sure thats what mandi meant too....Lol.Love you guys too and it went too quick this year,you all looked well and we are missing you already,love from Russ,Fi and KIERAN XX
10/10
Mandi F (August 26, 2008)

the most relaxed place to while a way into the small hours!! great company. great music and karoake and always welcoming! YAMAS to the team sakis, lisa, sarah and julie. see you next year luv ya guysXXX mandi phil owen cam fi russ and keiran
10/10
John E (August 25, 2008)
There are many eateries with settings as lovely as this one but........the food is great, owners charming and offers great value for money. We ate many lunches, at one point 17 of us at the same table and the standard was faultless and we were all served cooked lunch at the same time!!
9/10
Dave T (July 26, 2008)

Nice one Sarah & Julie. Lovely bar and lovely busters. Spot the shirt potatoes. Sorry Ju but it had to go on.

All the best. Dave, Mandy, Lucy & Heather.
10/10
Ann & Rick (September 29, 2007)

Just got home from our third visit to Alykes, and cannot believe we have never found the little gem that the Palm Tree 2 is before now!

We spent many a happy hour at the palm tree, and loved the friendly atmosphere and the food. The staff make the place, so a special thank you to Speedy, Anne, Jordan and of course Jon and Lyndsey.

Rick said sorry about the chair
10/10
Russell D (September 06, 2007)

Had another really great time with you all there at the Palm Tree and Palm Tree II. You once again made us all feel really welcome and the beach was as good as its ever been.Hello to saki lisa regina and billy from kieran fiona and russell.We have decided that two weeks isnt enuff so we are defo coming for three next year.Love you all miss you all x
10/10
Sarah L (August 29, 2007)

Just have to say, what a fab restaurant!! I have eaten at the palm tree 2 since Jon and Lindsay took over and have never eaten so well.... I used to be eight stone and am now 15 stone, very fond of the deep fried brie and leek and pasta bake All the staff have been very welcoming and we will continue to enjoy jons cuisine xx
9/10
Sarah P (August 29, 2007)
Food here was great. Cocktails in the bar on the road were lovely and it was also good to have the kids area for them to play whilst you are enjoying a bit of peace and quiet! Did have breakfast a couple of times here on the beach and the Full English and Yoghurt with Fruit went down very well!
10/10
Jamie M (August 29, 2007)

Ate there twice while on holiday and the food was amazing both times, pleanty to eat and great value as well. The home made soup is so good would proberly have just had loads of that if it wasn't for how good the rest of the food is.

Had the pork with ginger and apple one night and have to say it was the best pork i'd ever had

2nd time went had chicken and bacon souvlaki and once again it was incredible.

Can't wait to get back there again for some more of jon's lovely food
10/10
Panagiota V (August 04, 2007)

Fantastic full english - must make a visit at least once. Black pudding was gorgeous. Good value and kept us full all day.
10/10
Claire R (July 28, 2007)

What can i say, this place is great, we ate there on a number of occasions for breakfast lunch and dinner and every meal was delicious. I especially liked the deep fried brie, thanks jon and the sea bass was lovely! Very accommodating with children, all the staff are really nice especially jon and lindsay (oh and not forgetting the star of the show chloe) It's right next to the beach so it's really nice on an evening for a romantic meal by candlelight!! If you havnt been you should, if you have no doubt you'll go back, i certainly will be!! Thanks guys you cook a mean meal

10/10
Ali P (June 20, 2007)

Once again we had our usual excellent cuisine both during the day and when the restaurant was open on a night. Thoroughly enjoyed both my pork chops and sunday dinner and Steve thinks you do the best steak on the island. Jon's potato and leek soup is absolutely delicious, the tomato is pretty special too. Not sure what Pete, Josie and Bryan thought, they were too busy scoffing. Our poached eggs on toast each morning were just right to start us off for the day, thank Anne! So, Jon, Lindsay, Bob, Balk, Anne, Speedy, James and who is that other one, oh yes Jordan, take care of yourselves and have a good season.

PS Jon - hope you've cracked the YP's and PE's !!

Love Ali & Pete xxx

Jane C (October 05, 2006)

Sakis, Spikey and Dianne

How nice to see you all after such a long time ( 6 years ) - and still apart from the bar ever expanding - the village never changes - still beautiful.

Hope fully we wont take so long to come back next time - thank you for making our honeymoon so rememorable.....

Jane and Vaughan xx
June S (October 02, 2006)
hi sakis dianne and spike, the bar looks great all the hard work in the winter has really paid off, once again we had a great time scott really enjoyed himself , will see you all next year booked already until then have a relaxing winter.best wishes june brian and scott .
Panagiota V (September 30, 2006)

WELL DONE guys for the new look Palm Tree - still cant believe how you did it but its looking good.

Still as good as ever for a party. Sakis, Dianne and Spikey are there to show you a good time shaking cocktails and dishing out the shots. Don't forget "The Brookie" spikey!! or that you're barred!!!! ha ha ha

Best wishes and see you next year no doubt - Panagiota xxxx
Malc L (September 14, 2006)

A bit disappointed with the Palm Tree 11.The lamb chops (3 very small) were well cooked but just not enough but the parcel of cod was good.Although only two tables were occupied when we arrived we were asked if we had a reservation !!! There were only four tables occupied when we left !!! all a bit pretentious really.

Denise S (September 03, 2006)

We ate here on two occassions in the evening. The food and sevice was excellent. The menu changes every night and is certainly very different from the other Greek fare that is on offer.

Although there is limited choice it was all wonderful - we all had something different and were all pleased with our choices. Even the kids found something they wanted to eat - a challenge when one duaghter is pizza mad!!!!! The limited choice is helpful otherwise I might still be choosing what to have......

Presentation was wonderful...veg absolutely excellent...Jon, Lynsey and staff very friendly...

You must visit this restaurant... A LITTLE GEM with a gem of a view!

Hugh A (August 12, 2006)
We had a number of meals sitting watching the waves sweep in onto the beach. The food was indeed excellent and the service was friendly and efficient. One of us is vegetarian and even when it was 'grill night' a superb vegetarian meal was specially prepared. All meat dishes were exceptional - especially the lemon chicken. The house red is certainly worth a go. Looking at the changing evening menu became part of our routine. The menu changes every day depending on the fresh produce available.
Russ,fiona & Kieran (August 07, 2006)

We have Been coming here for three years now and in four days time we are coming back,our friends mandy phil owen and cam are with us again and they have been coming here for 13 years....speaks for itself.Looking forward to seeing you all again and no doubt spike will get his revenge this year !!!!! Love you guys all at the PALM TREE AND PALM TREE II.Watch out we our there on sunday.
Caroline (July 29, 2006)

omg i love this place so much , ive been c*ming to zante for 3 years now and stay in the palm tree apartments n i always have a brill time . diane n spikey - i love u 2 so much , u made me laugh so much n i miss your t shirts spikey :p me n kealey are gunna try n get a flight out by ourselves lol n me n her are gunna be working there in the near future woooo! n wel advertise the bar again with our t shirts next year hehe love u all x caroline x go here , its great

Alan & (July 07, 2006)
Palm Tree II on the beach is brilliant. This is our third time in the resort but the first time we found this! You must try their English breakfasts - really good value for money! They serve a variety of snacks during the day and it is only a step from the beach for a nice cold Mythos!!! The service from Lynsey and Lydia (good luck for the new baby!) was excellent, they are so friendly and make everyone so welcome! We will certainly be back to see you again when we return in September 2007.

Ali P (June 20, 2006)

Well, what can we say?

Once again we had 14 days and 12 nights of excellent grub - I came home 8lbs heavier - thanks Jon and Mel!!

Would highly recommend the BBQ chicken wraps - TOO delicious - but everything we had over the fortnight was excellent - can't fault it in any way shape or form!

The staff as always were outstanding, even Jordan! (Only joking!)

Lindsay and Lydia take especially good care of yourselves and we look forward to seeing all of you on 7 September - have our table ready!

Love to all - too many to mention by name - although most taken care of above.

Ali and Pete xxxx

PS Fred says don't forget to say hi to Babs!!

D T (June 10, 2006)

Palm Tree II on the beach, not to get confussed with the Palm Tree on the main street.

Food excellent, staff very friendly.

We ate here a few times, at lunch and evening. evening time is themed and not open for food till 7.30pm which is idela anyway.

Kids menu very good and chef very accommodating.
| | |
| --- | --- |
| Search for Palm Tree Bar in all of JustZante & the Messageboard | |
More Bars in Alykes...

Art Cafe | Buca | Cheers Bar | Enigma | Heatwave Bar | Iris Bar | Joker | Magic Mushroom | Palm Tree Bar | S B Bar | Salt | Spikeys Place | Sugarbush Bar | The Garden | Virago Bar | Whispers Bar | Yria Cafe Bar |