Zante Beaches

Alykes Reviews
---
Zakynthos Guide
---
Local Directory
---
WalkAbout

Street View Style Tours
---
Zante Maps
---
Alykes Taxis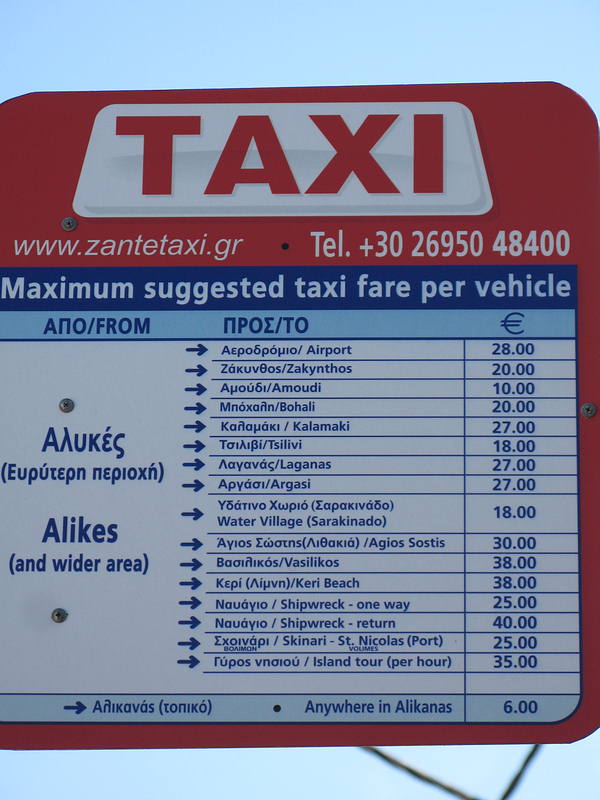 ---
Alykes Buses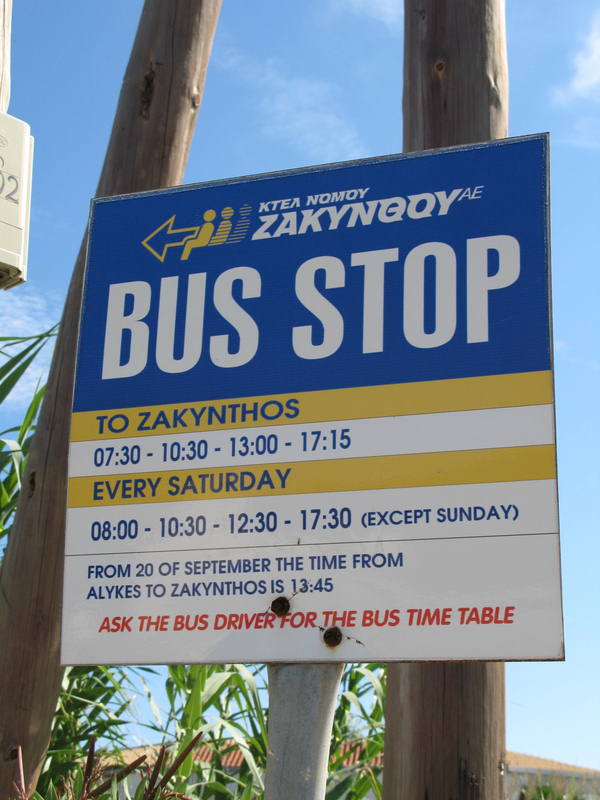 ---


Angela A

hi diane how are you all looking forward to seeing you all say hello to debbie and the kids.love 2 all angela taylor joey.xxx
Sunshine S

I am hoping someone can help me i am looking for Kevin Dubber who posted a blog on this site last year in august, if anyone does know him please email me at sunshinechumbe@hotmail.com

i know john rogerson a very close friend of his mother joy is wanting to make contact with kevin
10/10
Jane C

Hi diane,tony ,dimitrios and everyone,cant wait to come back in september hopefully,am totally deaf now but what a laugh you can have as i normally dont hear and get mixed up so may have to bring a freind to interpret haha,Hope you all had a good xmas and easter which i believe has just passed,youl be the first bar i head too when i arrive so see you all soon jane xx
10/10
Stephen D
Remember me! ! ! its Brandon from London and my daddy Steve CHELSEA and mummy Adelle...Love 2 everybody xxx
10/10
June S
this is just one of many nights i spent with my good friend dimitra more pictures to come love to you all brian june x also the 3 joker boys x
10/10
Anthony T

This bar is gr8, got good menu selection and tidy prices and is close to the other pubs also(joker is next to the piccadilly apts) tony,diane and dimitri will be ur hosts lol all gud fun welcoming yassoo guys hope u all ok, looking forward to seeing u next year. favorite cocktail for me is the joker.
10/10
Mandi F

what a welcome and great karaoke nights (when the cops dont complain!!). tony, dimitri and diane (the one who is really in charge!!) welcome everyone and join in the fun! try a yellow finger gorgeous!! cant wait to be back next year 24th aug - 363 days and counting! will post some fab pics when loaded onto pc. miss ya already! love mandi, phil, owen, cam - fie, russ and keiran xxxx

ps cameron loves joanna and sends a big xxx

10/10
Nancy L

Oh the Joker bar! Had a great holiday all round but especially loved this bar. I was travelling alone and expected quiet (and some early) nights. Not a chance! In fact I headed back out there a week after returning home (thanks to Diane and Adonis sorting out accommodation for me!!). Everyone sooooo friendly (the family and customers). You will be made to feel REALLY welcome. The cocktail list is endless and the free shots flow! Have to give a special mention to Dimitris -what a sweetheart - late night chats hilarious! - and thanks for organising my taxi too!

Seriously, give this bar a try. Little bit up from the crossroads on the right. Sit at the bar and you'll soon know the whole family! Dimitris, Tina, Adonis, Dianne, Peter and the kids (Iouanna and Nikos). And you'll probably feel like you've known all the other customers forever too!!

Hope the plans for beach party nights etc go well. Not one to return to the same destination twice but can't wait to visit again - thanks mostly to all at Jokers!

Really guys, you made my holiday! HUGE THANKS. - and you were right Dimitris - I am missing you all already! In fact, I'm seriously considering a week in October too! x

10/10
Kevin D

Spent an amazing two weeks in company of all at the Joker Bar. Great to see everyone again.

Best place in Zante. The whole family is delightful, especially the two gorgeous children. Looking forward to seeing them again next year. Sad to be home.
10/10
Ali P

Once again spent a fantastic fortnight in the company of our greek 'family'.

Lovely to see you all and can't wait until 28th September when we can spend another week sampling more 'dopia' wine.

Best bar in Alykes by far for cocktails, fun and company.

Love to Dimitri, Tina, Nikos, Youanna, Angie, Tony and Peter, can't wait until we are there again. (Hope i remembered everyone)

Take care all of you xxxx
10/10
Denise L
fantastic new bar; toni [adonis] and his brothers very welcoming; sorry we didnt spend our last night with you adonis ; see you next year love denise + ken ; your father;;;
10/10
June S
Wishing you all a great christmas and a prosperous new year thank you all for the good time we had when we visited for 10 days december we all enjoyed it see you all september 08 best wishes brian june and boys xxxx
10/10
June S
HOPE YOU ARE ALL WELL GREAT BAR HOPING TO SEE YOU ALL SOON JUNE AND BRIAN NOT FORGETTING SCOTT
10/10
June S

hi to you all at jokers ,thank you all so much for a great holiday you are all so special the food is wonderfull andwe cant wait to see you all again love and best wishes to you all brian june and scott xx
10/10
Maureen W

Hi boys - Maureen and June here from Exotica apartments.

We had a fab holiday in May when we visited for 3 weeks. We are frantically practicising our Greek and hope to be fluent soon.

Just wanted to say how much we enjoyed your new bar and our chats with you all. Your bar will be a success - take care and good luck.

Love to you all.

Maureen & June
10/10
Sophie W

hey ive visited alykes three times and this bar opened the last time i went. this bar was the best for late night drinkin and dancin on the bars, doing the conga around the streets lol. the staff were absolutely amazing with there free shots sorry about the mess i made when i couldnt swallow the shot and it ended up all over the bar lol. tony is fantastic and always made us feel really welcone cant wait to go bk in june next year.

see you soon guys.

take care xxxx

10/10
Ali P

At last the 'Joker' has his own bar!! For the best cocktails, company and atmosphere the Joker Bar, just up from the crossroads, is NOT to be missed. Dancing on the bar, cocktail shaker throwing and flaming sambuca's a speciality. The shooters aren't bad either! We had a fortnight in the excellent company of Tony, Peter, Diane, Tina, Nikos and Youanna (hope I spelt that right) oh, and who did I forget? Ah yes, the 'Joker' himself, the one and only Dimitri who always has a smile on his face and a welcome for everybody and who has been sadly missed behind a bar these last seven years! Be careful on that donkey! Look after yourselves everybody and have a great season - I hope I haven't missed anybody out - pity we're not back in September but we'll see you on 29th May for another fortnight of madness and mayhem.
| | |
| --- | --- |
| Search for Joker in all of JustZante & the Messageboard | |
More Bars in Alykes...

Art Cafe | Buca | Cheers Bar | Enigma | Heatwave Bar | Iris Bar | Joker | Magic Mushroom | Palm Tree Bar | S B Bar | Salt | Spikeys Place | Sugarbush Bar | The Garden | Virago Bar | Whispers Bar | Yria Cafe Bar |