Zante Beaches

Alykes Reviews
---
Zakynthos Guide
---
Local Directory
---
WalkAbout

Street View Style Tours
---
Zante Maps
---
Alykes Taxis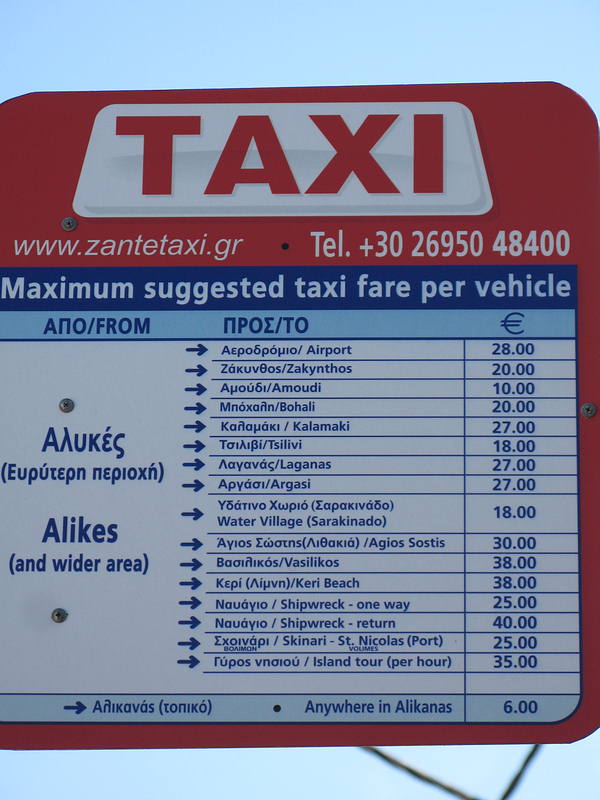 ---
Alykes Buses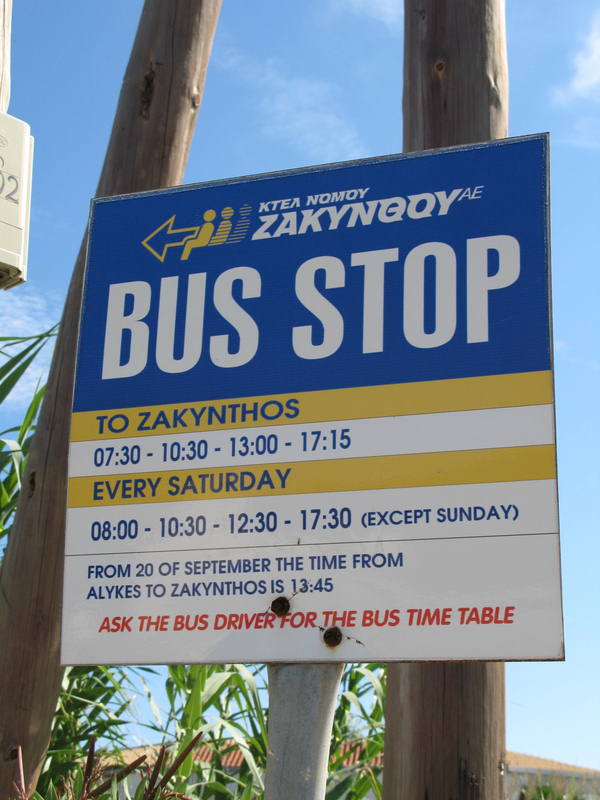 ---

+ Enlarge Map
Sugarbush Bar

(Bars in Alykes)

10/10
Sean B
We had a couple of GREAT nights at the Sugarbush in Alykes, Lambros and Charlie were the perfect hosts, and made us feel so welcome! We do apologise for bad singing on the karaoke haha Brilliant vibe and we will definitely be coming back here for plenty more shots next time we are in Zante, probably June.. See you then! Sean and Bex (Blur/Steve Earl and Alanis Morisette!) xx
10/10
Panagiota V

YAMMMMMMAAAAASSSSSSS Lambros and Timos

Girls and Boys get yaselves down to the SugarBush and try the Vodka, Ameretto Slushie - OMG Amazing

These guys are great fun and oooooohhhhh soooooooo NOT ugly!!!

So if you're visiting Alykes and you want some dancey tunes and a boogie get yaselves down to see the boys. You can chill too if thats more you're thing.

See you soon Guys

Love n hugs as Always Panagiota x x x x

YAMMMMAAAASSSSS!!!!!!!!!!
10/10
Tony D

Thanks Mary & Keith for the brain freeze such a refreshing drink after a long walk in the heat of Alykes.


This is another great bar, the ugly staff appeared to have moved on(Possibly to Alykanas)

10/10
Tony D

This is a great bar, the staff are fantastic if not a little on the ugly side

Remember I have a moist on.
10/10
Tony D

Hey Linda & Stuart(Ex cheers)thought you could hide, well you cannot hide from the Dodge Meister.
Will see you 11-25 July ..... Get the Cider ready

Sorry to hear about Cheers not opening this year

3/10
Becky H

only went to this bar for 1 drink. very expensive- 2 drinks for 6euro 60cent,

I definaly recommend Whispers Bar just a few doors down- brilliant beer and cocktails and fab music and brilliant host.
10/10
Daren H

We recently spent a week in Alykes and we have to say that the hospitality offered at Sugarbush by Lambros and Charlie was amazing! If you have to visit at least one bar during your stay then this should be your first stop!

It's a fantactic bar with a great range of drinks (I totally reccommend the Mojito!) the music is great too! Cannot wait to get back in September!
10/10
Catherine B

hey!! had such a good time, every nite in sugarbush til 4am lol!! I was Lambros's cocktail taster!! n Vinces sex on the floor was sooooo good haha!! returning 25th june 08, cant w8!!! Hope my note is stil on the tv hahahaha. Sugarbush is the best bar in alikes by far!! Once u been 2 Alikes u gotta go bk! hope ya can actually read this Lambros lol!! lotsa luv, catherine n ste xx
Jess B

hey lambro!!hope the bars doin ok!! were all missin u like mad!! cant wait 4 next year!! hopin 2 see you in the winter!-liverpools waitin!haha!

this bar is great!! the music,staff,and drinks are all fab!

say hi 2 theo for us 2

see you soon luv ''da scousers''

anita,sandra,sam & jess xxx
Beverley B

Got back from a weeks stay in Alykes after staying in Alykanas earlier in the year and again enjoyed every part of our holiday. Went to the Sugarbush to watch the World cup final with our adopted dog. (Hope the lady running this bar raises the money needed to help save and nueter the strays). Had a great evening in the bar chatting to the ex-pats and cheering with the Italian couple when they won- mmm free champagne see you in Septemper we hope .....Bev and Julian
Wendy L
Have known Lambros and Karen for years - they are the best hosts in Alykes and you will always come back again x
Christine R

Been back from Alykes over a week now & we miss the place already,we enjoyed ourselves as usual everyone made us really welcome especially Lambros & Karen, we will back to see you again someday.
Sally J
Had a fantastic time there last week. Really can't beat it for the friendliest staff. Looks great after its renovation. See you next year
Christine R
A great bar everyone very welcoming especially Lambros & Karen.
Wendy R
Nik makes a lovely Harvey Wallbanger!certainly had some laughs in the Sugarbush bar-thanks to you all for that(thanks for the Gaviscon!)see you all again someday.
Wendy & Laura.xx
Colleen B
This is a really livley bar loads going off its on a main road you cant miss it
Jo P
We had a fabulous fortnight last May. Lambros and Costas realy looked after us (well apart from the shots of various substances they kept plying us with!)The sugarbush is without a doubt the best bar in Alikes.Yamas!
Carol D
Relaxing bar serving a great selection of cocktails. Good music, great fun watching the world go by on the mad street outside!
Sally J
Sorry forgot to click on the thumbs up!!!!!
Sally J
Hi Jude and Karen
Great bar, great atmosphere and a place you should definitely visit if staying in Alykes. See you in the summer 2004 xx
Jack C
Great place to go staff fantastic. Hi to Judy and Karen(best barmaids in town). Karen, when will see you working back behind the bar full-time? only worth going when you're there!!!
Paul M
hi julie behind the bar, youre a top lass, get in touch if ya can, cheerz (paul from newcastle)
Kylie J
hi guys it kylie from shrewsbury im not really having a good tim at home and me and my boyfriend are back togrther i wish i did stay and work for the summer see you soon love kylie email me back love ya me
Ray D
GREAT PLACE TO HANG OUT LOOK FORWARD TO GOING BACK THERE.
Denyce A
HEY LAMBRO!!!!!!!!!! ITS DENYCE FROM CANADA!!!!!!!!!!!!
EVERYONE MISSES U!!! WE'LL SEE YOU WHEN WE COME!!!
xxx denyce xxx
| | |
| --- | --- |
| Search for Sugarbush Bar in all of JustZante & the Messageboard | |
More Bars in Alykes...

Art Cafe | Buca | Cheers Bar | Enigma | Heatwave Bar | Iris Bar | Joker | Magic Mushroom | Palm Tree Bar | S B Bar | Salt | Spikeys Place | Sugarbush Bar | The Garden | Virago Bar | Whispers Bar | Yria Cafe Bar |