Zante Beaches

Laganas Reviews
---
Zakynthos Guide
---
Local Directory
---
WalkAbout

Street View Style Tours
---
Zante Maps
---
Laganas Taxis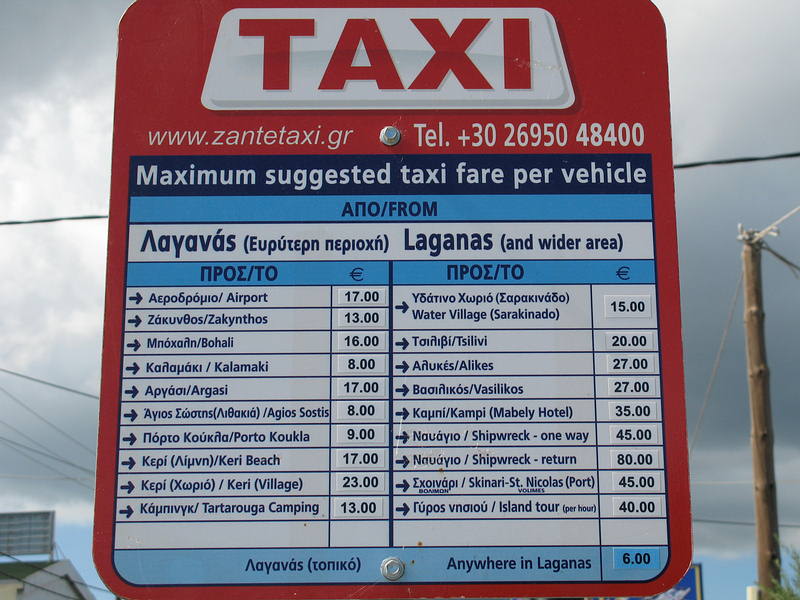 ---
Laganas Buses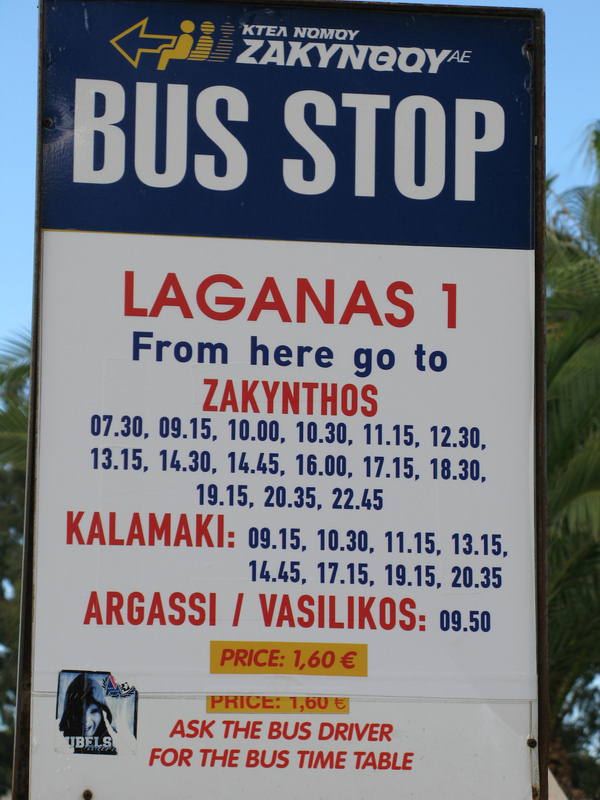 ---

+ Enlarge Map
Bar Fantasy

(Bars in Laganas)

Mez S
hi, thought it ok at bar fantasy, owners nice but my phone went missing, watch your valuables, mi was told mine wasnt the first,
10/10
Robert Mcnally
JUST ANOTHER YEAR ! Jan Harry & Rob
10/10
Robert M

Hi Everyone at the BAR FANTASY ! We once again had a brill time You made us all very welcome again !

Thanks for your kind hospitality and the free shots Was nice to see all the family again .

You helped make our Holiday special ...The Karaoke was brill (Thanks George )

Hope to see you again sometime in the future... We had a great flight home and returned home Squeaky Clean :)

See you all again ..Thank You Peter, Andrea, Sophia . Harry . George, & Family

10/10
Jo and jan C
hi there gd to see you again this year sorry we didnt get back again . glad your feeling better now look after yourselves hope to see you again next year (if not be for) and spend more time in your lovely bar always make us feel sooooo welcome love to all the family jo and jan x x x (quads)
Anna L
hiya guys it was good 2 see u again lol i know where u r from where we were staying ..see u all next year xxxx
Sara & Doug
Hi Pete & Andrea

After 3years of looking for Salt & Pepper, we finally find u. Doug say's would u like him to make u a tincan areoplane? Hope u now know who we are!. We did the deed and moved to alonnisos 3 years ago unfortunately we lost your email address and it has taken us along time to track u down. Sorry.

We are thinking of visiting Zante and bringing our 2 little dogs with us, could u suggest some where nice and

quiet to stay.
Sara & Doug
HI Pete & Andrea After 3years of looking for Salt & pepper online, we have finally found you. hooray!!!! Doug say's do you want hime to make you a tin can aeroplane?..

We live on Alonnisos and are thinking of come over for a visit would love to hear from you and some idea's of where to stay we have 2 little dogs who will come too.
10/10
Avril M

hello Andrea & Peter thanks for a great time in your very nice comfortable bar thanks Andrea for the lovely singing great place to be entertained highly recommended to all

from John & Avril

Scotland
10/10
Tim A
Hi Andrea and Pete Just to say what a great time we had visiting your bar. Was really nice to meet you both and its certainly the best place we came across. Will look forward to visiting again.
10/10
Graham S

Andrea & Peter are fantastic hosts and if you visit Laganas, make time to visit....

Look forward to visiting you again soon
Anita V

Our holiday in Laganas was the most unforgetable thing we hade this year from 15-25 june. The Fantasy bar is the most enjoyable bar in Zakyntos. Anita was so happy, she loves to sing, and listen to people sing. In Fantasy bar are children, youngsters and older people, and everybody is happy and enjoyed in the nice atmosfhera of the bar. Thank You for everything. See You soon!!!

Anita and Maria

Greetings to Niki and everyone else!!!
10/10
Oxana S
An amazing place to spend evenings with your family, or/and friends. Peter and Ada the hosts are nice and very hospitable people, organizing great parties, karaoke, free WiFi. And not to forget to mention all the fruits from their own garden! If you really want to have a great time in Zante, Fantasy bar is the right place to be!
Thanks so much for everything and hopefully see u again in August

Djc

Dated Thurday 15 April 2010

Peter & Andrea, trying to get hold of you as soon as possible. Been ringing the Bar in the hope that you are setting up. Will you email & let me know when I can call & speak to you. Nicky has our email address.

Love Jeannie & David xxxx
10/10
Gareth J

hi guys how are you all i will be over soon for my birthday like my bro and sis hope u are all ok miss you all email me on this email somtime gareth_jones20032003@yahoo.co.uk

ps you guys are sound as a pound

yammus

gareth and jones family
10/10
Djc

WE JUST LOVE THIS BAR.

WHY????

WELL APART FROM IT BEING A STUNNINGLY CLASSY LOOKING PLACE

IT'S

FUN - FRENDLY - HAS GOOD FOOD - GREAT SERVICE

AND FINALLY:-

THE BEST OWNERS & HOSTS IN THE WHOLE OF LAGANAS

10/10
Robert M

Hi Peter Andrea george Harry & Family

Thank you all for making us feel so welcome once again !! It was great to see you all and will never forget the fun we had on those Summer Nights ! (Know what i mea n Andrea)

Jan say's Peter is a bit of a Stallion !! Nay! Nay!

Sorry we never got around to say goodbye on the last night...we were stranded on Turtle Island ...dropped off there at 5:00 & left to die of thirst until 7:00 before touing the caves ,by the time we got back to the hotel it was rather late as we went for a meal and drank the Hotel dry to see off the night!

Say Hello to Harry, Christina, & the girls...Hope we can come and see you all again in the future! ..Love Rob & Jan xxx

P.s. ..........................Nice Melons..................................................From Peters farm!

10/10
Adrian F

hello peter, andrea & everyone at bar fantasy - its adrian and leonie - hope u guys are ok - we r really missing zante and bar fantasy, da weather in england is horribe.

bar fantasy is an excellent bar, great for familys, couples, groups of boys and girls.

it is great fun, good price, excellent kareoke and first class service from an absolutely lovely family who run the bar, best bar in zante, it will be missed, have to go back there one day, bar fantasy always puts a smile on our face we miss all you guys at bar fantasy and hope to see you soon.

Adrian & Leonie

10/10
Rachel

Hii Guys! Thats Me & David back in s h i t y Paisley. Wish we were still in Zante. A will be bookin up soon for next year. Peter we will send the bingo books soon , Eva am tryin 2 fix my hotmail then i will send u a message.. Andrea we're missin ur good cookin , Tell George a said Hii & Harry al beat u at pool next year Hope use r all ok << Best Bar In Zante >>

Love Rachel & David xxx

10/10
Djc

Thank you to: Peter, Andrea, George & All

Hello to you all

Well what a time we had for the last 10 days with you. It was good for you both to get out last week for Lunch on the beach at G.I. (enjoyed your company). Just opened the '2008 Bottle of Olive Oil' Peter, your right - it was a good harvest (yum). Andrea we have tried the Strawberry in Ouzo and boy do they taste better than with just cream, left them for about 6 hrs in fridge soaking ouzo in and cut in halves..

See you both all again (now 93 days) am I counting NO !!!!!!! (ok yes I am)

Hope you remain nice & busy and Harry gets good exam results.

Nikki: - will bring some High School Musical bits this time.

Love from

Jeannie & David

Samantha D
Hey Everyone!!!

Just wanted to say thanks for a brilliant time! Am looking back on my photos with fond (and sometimes embarrassing memories!)
We really enjoyed visiting you guys and singing the night away, although I do wish I could've stayed longer

Thank you for making my holiday so much fun!

Take care!!
Sam x

10/10
Darren G

This is the best place for a family orientated night out, clean, beautiful looking very friendly the karioke was a right laugh..we returned the following night and made very welcome, free shots and soft shots for the kids, free fishbowl, peter is a fantastic host, coming back again next year peter, cheers mate Darren!! the Karaoke King..ha ha yassoo!
10/10
Linzi P

Hey All

Hope your all well, just wanted to say a huge thank you for your hospitality while we were over last week. You guys were all fab and made us feel extremely welcome.

Was my 4th time in Zante and i can honestly say this was the best holiday ever. We had such a good time that me and the girls are coming back in September so hope to see you all then.

Enjoy your summer, keep up the good work!
10/10
Peter S

Hello to Everyone

The Bar Fantasy is open again for summer 2009

We are here to make your holiday pleasant

Disco Party, Karaoke, Live Music, Greek Nights, Bingo Nights, Live Sports, Internet Services

Yammas

Peter, Andrea and staff

Tel : (0030) 26950 52148
10/10
Robert M
Peter... Harry and Family...hope you are all well...we had a fantastic time in your company (That was back in 2006) ...We are now booked to return July August this year 2009,,,see you soon ! All the best...love Rob & Jan
10/10
Adam T

Hi it is me again and I got some problems with the internet, but nothing's gonna prevent me from asking you to give me your e-mail address again cause I lost the sheet of paper you gave me in August.
I'm really looking forward to receiving your e-mail address!
Thanks a lot: Adam

| | |
| --- | --- |
| Search for Bar Fantasy in all of JustZante & the Messageboard | |
More Bars in Laganas...

4 Play Bar | Amigos | Argo Bar | Aussies | Bar Code | Bar Fantasy | Baywatch Beach Bar | BJs | C-Lounge | Cafe Del Mar | Captain Morgan | Central Bar | Cheeky Tikis | Cherry Bay | Chevys Bar | Chicago Bar | Cite Club | Cocktails and Dreams | Cool Peppers | Cream Bar | Cubaneros | Driftwood Beach Bar | Enzo Bar | Escape Club | First Stop | Fishery Inn Pub | Friends | Friends | G Spot | Ghetto Bar | Glamour | Havana Beach Club | Hawaiian Club | Hot Lips | Kamikaze Bar | Legends Bar | Linekers | Loca Bar | Lush Bar | Mad Bar | Maggie Maes | Mambo | Medousa | Mojito | Moulin Rouge | Must Sports Bar | Navagio Bar | Nikos Cocktails | Ocean Inn | Pauls at Last | Plus Club | Pure Beach Club | Relax Bar | Rescue Club | River Bar | Sabotage | Sin City | Sizzle | Summertime Bar | Three Lions Bar | Vibes | Waikiki | Wild Coyote | Zeros | Zoo |