Zante Beaches

Laganas Reviews
---
Zakynthos Guide
---
Local Directory
---
WalkAbout

Street View Style Tours
---
Zante Maps
---
Laganas Taxis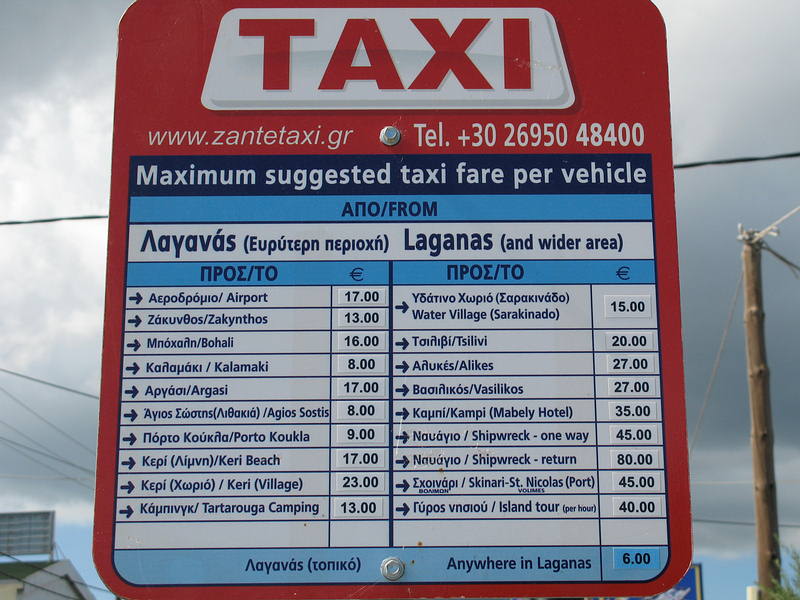 ---
Laganas Buses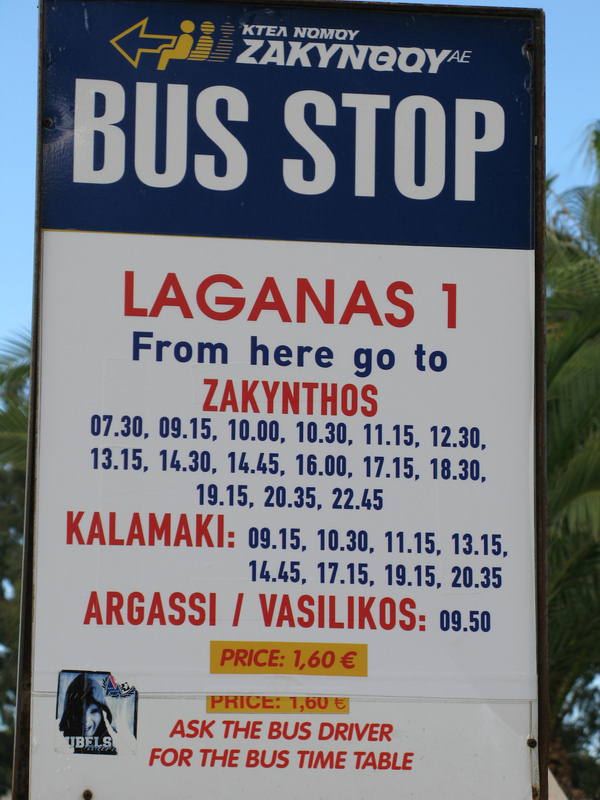 ---

+ Enlarge Map
Legends Bar

(Bars in Laganas)

10/10
Graham A
A Great bar Friendly owners and staff ,lock-ins the best , food awesome coming out again 19th aug 2012, can't wait.xx
10/10
Ruthie N

Happy New Year to you all x it's John's niece Ruthie if u see John can u ask him to call his brother Bob please! We may be coming out May hope to see u all then x x
Shug S
How yous all doing Billy an Kim and family its hughie a k a little legs hope yous r all well as i am Billy could you do me a favour and get Jimmy Mac to fone me av lost his number cheers Any way hows big Tony and Donna and boys o and Sophie

sorry tell auld maw a was asking for her
Gemma S

on way back from bootle cant wait to get there 11 sept 08 after becoming father 5 weeks ago been last 4 years were coming for the best roast dinner ever
10/10
Jon H

Legends lives upto its name, Leahs quality aswel as the rest of the staff, James, Joe and John aka Scooter. Highlight of my holiday staying for locky backs and having a few drinks, great crack, great food and a lovely pint of Strongbow. From the Hetton lads Jon, Daz, Scott and Tummers...Keep up the good work.
10/10
The P
Amazing Bar. English Owned good prices, excellet food and service and thay have all the football on with english commentary... a musty visit place exspecially if your liverpool fans ... best sunday dinners aswell... amazing gravy
10/10
Sadie M

and sorry forgot to say the dates iwas there were 26th august to sept 2 it was boiling bet i love the sun bye again love ya loads space sade.xxxxbirmingham girls that stayed at thalia apartments get in touch with me didnt get your email spk sn.

10/10
Sadie M
big shout to every 1 at legends bar hope you are all well and ok you really looked after us.and made hol even b8tr say hi to sue and her dad you are lovely people you looked ater us with the cocktails.and you were funny food was fantastic and the breakfast went there everyday nearly for breakfast.those ladies are lovely.you do a good job.and for letting my two boys play pool at breakfast. and there was sum girls dressed up as bumble bees and ladybirds and the rest.and sum boys who spoke to my other half about football lovely blokes.and a lady with a baby 14 weeks old called callum and another little boy i spoke to you couple of nights get in touch with me.and anyone who wants to know about zante get in touch with me laguanas love you all take care its freezing at home what i would do for that sun.well b8tr chip off for a while now spk soon.space sade.xxxxxx.

10/10
Kevin R

Was at Legends a couple of weeks ago with my fiancee cracking bar and brilliant staff a big hiya to Tony and Leah from Kevin, Elaine, Duncan and marion (the vodka and irn-bru drinkers)
Renee O

Just Wanted to wish you lot a happy new year.

and i miss you lot soooooooooooooooo much x x x x xx x

Love Renee
Can U Help?
Rachel P
Looking for the e.mail address of the Britiannia studios in laganas have it here as www.Britannia Studios.com but cant seem to find any matches anyone help if so conntact me at smokey_charlie_jo @ yahoo.co.uk THANKS
Rachel P
Hi Billy,kim,mum and all the girls a little special hello for Leea,hope you are all keeping well. We would just like to say a big thank you to you all for making us feel so welcome.Thanks for all your help while we where there and for making what could have been a very stressfull time that little bit easier.Abig thanks to simon for the great food .this was one of the friendliest places to goto everyone was so nice and everyone is made to feel so welcome . We cant wait to come back and visit you all take care everyone hope to see you all next year love to all Rachel and Stewart xx
Emma P

Here u go........Daddy and Lacey
Steve C

hi there im off to zante for 2 weeks on thursday yipeeee iv been before wicked loved it but could not find any drum&bass could i have more info please it would be much apeciated cheers x
Kimbo

leah becci and soph u legends im on crutches and it f**king sucks.

laganas curse finally caught up with me!!!!

xxx
Emma P

RENEE IS HOME AND AN AUNTIE
Emma P

RENEE AV U BEEN PAYIN PEOPLE TO WRITE STUFF ABOUT U AGAIN....HA LOVE U REALLY BABE..MISSSSSSSSSSSSSSSSSSSSSS YOUUUUUUUUUUUUUUUUUUUU
Rich R

Legends was awesome! Had the sexiest PR in Zante...the lovely Renee, wish I'd got to spend more time there, and with her, oh well maybe soon ay Renee??

Take care you lot, enjoy the rest of your season!

love Rich and the rest of the Manchester Boys
Micko
coming here for our fry ups in 4 days time! x x x

Emma P

5 weeks !!!!!!
Lauren F

i had the best holiday eva, met the best ppl! everyone at legends were soo friendly and made us all feel welcome!! and thanx to u all we got shaz and steve to stay up till past 5 am lol miss u all loads and hope to see u again soon!!!

lots of love lauren
Linzi C

Hello,

Cant wait to see you all again, carys and i are coming out to see yo on Thursday 22nd June, I might even bring your orange shoes for ya Becky.......

Take care and see you soon.

Linzi

p.s best place to start and end your night!

x
Emma P

AHHHHH Bekki n y couldnt ur bradley b 20 + years older

Heres baby Evo 4 all u lot in Greece to see...she shud b here in 10 1/2wks
Likle B

hello everyone in legends, missing you all. will see you again in september sometime

till then, take care............

love bekki & bradley x
Ian M

alright everyone its ian and rachel sorry we didn't see u all before we went but we had fun with u watching LIVERPOOL KANE WEST HAM. Keep a sambucer cold 4 me and plenty of malabo 4 rachel and maybe i'll c u next year.Renee hope u and beck's are not still being watch be the police so that u just might actually do some work instead of getting "Mashed"
| | |
| --- | --- |
| Search for Legends Bar in all of JustZante & the Messageboard | |
More Bars in Laganas...

4 Play Bar | Amigos | Argo Bar | Aussies | Bar Code | Bar Fantasy | Baywatch Beach Bar | BJs | C-Lounge | Cafe Del Mar | Captain Morgan | Central Bar | Cheeky Tikis | Cherry Bay | Chevys Bar | Chicago Bar | Cite Club | Cocktails and Dreams | Cool Peppers | Cream Bar | Cubaneros | Driftwood Beach Bar | Enzo Bar | Escape Club | First Stop | Fishery Inn Pub | Friends | Friends | G Spot | Ghetto Bar | Glamour | Havana Beach Club | Hawaiian Club | Hot Lips | Kamikaze Bar | Legends Bar | Linekers | Loca Bar | Lush Bar | Mad Bar | Maggie Maes | Mambo | Medousa | Mojito | Moulin Rouge | Must Sports Bar | Navagio Bar | Nikos Cocktails | Ocean Inn | Pauls at Last | Plus Club | Pure Beach Club | Relax Bar | Rescue Club | River Bar | Sabotage | Sin City | Sizzle | Summertime Bar | Three Lions Bar | Vibes | Waikiki | Wild Coyote | Zeros | Zoo |