Zante Beaches

Alykes Reviews
---
Zakynthos Guide
---
Local Directory
---
WalkAbout

Street View Style Tours
---
Zante Maps
---
Alykes Taxis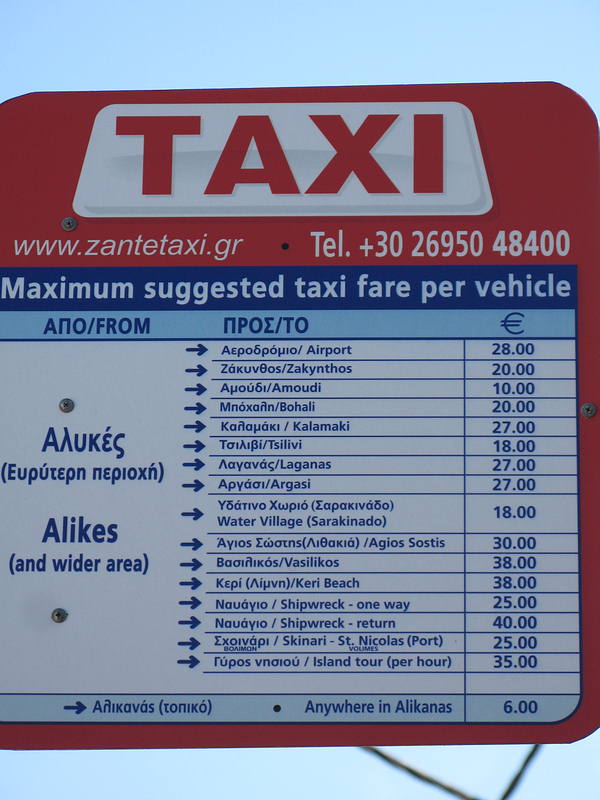 ---
Alykes Buses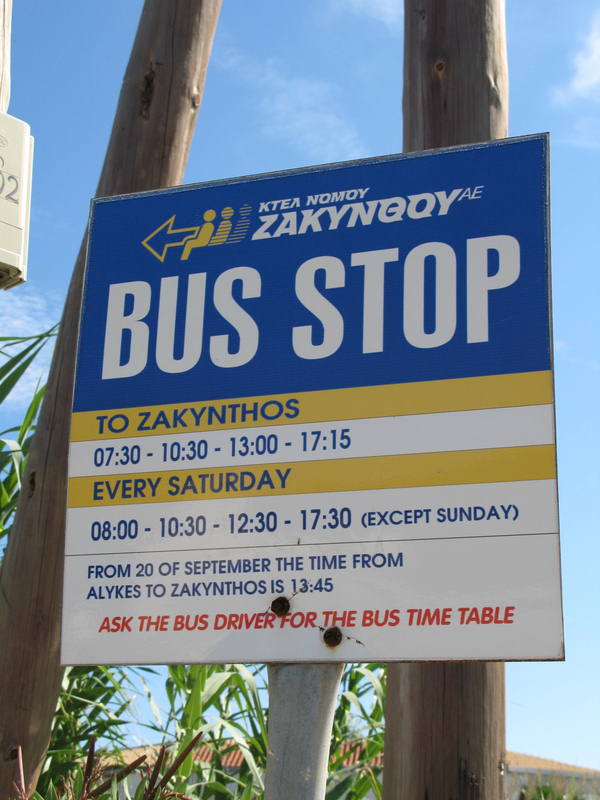 ---

+ Enlarge Map
Asteria Restaurant

(Restaurants in Alykes)

7/10
Christine W
Only had dinner their twice, good food & would recommend the restaurant. Our only gripe that stopped us going back unfortunately was the smooth talking waiters. Great English & banter but over the top, so much so they kept continuously interrupting our meal with their salesman like talk, bit too much - sorry - but the food and setting was great. Guys if you read this 9 times interruption while customers are eating & talking is too much so I have marked you down from 10.
10/10
Ann B

we only ate in the restaurant on a few occasions at night but every day of our holiday we used their sunbeds. vladimir is a fantastic guy and makes you feel really welcome. he cant do enough for you, he even saved sunbeds for us. He remembers everyone and is the restaurants biggest asset. Keep up the good work vladdi and cant wait to see u in september HONKI TONK
10/10
Andrea S
As a family we loved this atmosphere. Excellent service and we enjoyed the food. The lamb flambe when brought out on fire entertained the restaurant. Definitely recommend the food. Ate there on many occasions and tried lots of different things. Lovely.
10/10
Lauran H

been coming to zante for 4 years now stayed in alikes bout 2 years ago . staff really nice especially valdimer who works really hard .

hope to be back this year to alikes

love to all the gang in asteria

lauran, mia , sarah in ireland xxx
10/10
Paul R

we stayed in laganas again and travlled to alykes most days . we always ate at the asteria ,the snacks & frappes were top quality and the meals as good . vladimir or terminator as he likes to be known this year is a great lad ,always got a joke and eager to learn english. some lowlife stole his albanian/english phrasebook off his table to dampen his spirits but he produced a dictionary and carried on...we are gonna try and book an apartment in the asteria for next year cos we like it so much .
Fran D

great resturant

great food
10/10
Christian L

Asteria is a really nice restaurant the food is lovely and there is something for everyone. It is right on the beach so there is a good view out and it is really handy when you are at the beach. Every waitor is really welcoming and they all speak english which is a bonus.

The best part of the restaurant has to be vladamir, he works on the beach all day putting out deck chairs and serving food to you on the beach and then he works as a waitor all night. He made the holiday for all 15 of us and watch out for " i like to move it move it" and "i know kung fu". He is just so talented.

Asteria is one of, maybe even the best restaurant in Alykes.

From all the Lloyd-Williams, Davies & Cowlers

7/10
Liz F

The setting of the Asteria is lovely right on the beach, we only ate here once, my husband and son both had good meals and rated them 9 out of 10, I however ordered the Lasagne and it was horrid, it looked like a congealed mess on my plate, but perhaps I just ordered the wrong meal, although it did put me of going again. I have tried to be fair in my rating and would certainly not put people off trying it (just don't order the Lasagne!).

10/10
Lauren H

We stumbled across the Asteria one day whilst walking along the beach. It became our regular when we had days on the beach and we always popped in for lunch and occasionally for dinner. The food was always good and well priced. I think flaming Kleftiko was their special. They did a really nice fresh seabass. The staff always seemed friendly.

The highlight though (as I think most people who visit will agree) is the lovely Vladimir (or Vlad/ Vladdy as we called him). He is the beach guy who does all the sunloungers and looks after the general welfare on the beach, he also heads the front of the restaurant at night. He can never seem to do enough for you and always does it with a big smile. He is highly entertaining and is always happy to stop and talk to you, Definately helped make the holiday for us!

10/10
Clive W

Happy days

A great restaurant. Good food and friendly and efficient staff.

Well worth a visit as you are made to feel extremely welcome.

Apologies if you get a thumb on nose handshake from Vlad as we taught him the Soccer AM schoolboy error handshake.

Angelos- many thanks for the shots we still have the headaches even today.

Many thanks to all the staff at the Asteria you are credit to the restaurant as you helped make our holiday a fantastic experience.

Keep up the good work.

Always a pleasure never a chore.

Iechud Da

.

Tina & Clive Williams

10/10
Colin W

This was the first time we had a meal at the Asteria and we liked it so much we went back a few nights later. The guy on the street who invites you to give it a go is a great lad who looks after the sunbeds outside of the Asteria on the beach. He's called Vladimir (Vladdy) and works really hard from early morning getting the beach tidy etc until late at night. The meals were superb (stuffed tomato starter and Lamb Kleftiko main) and we will be going back again next year.
1/10
Lena W

After reading all the positive comments here, and seduced by a fantastic setting and persuasive guy at the front of the restaurant, we were thoroughly dissappointed. My grilled swordfish was about 1/4 inch thick, totally overdone, came with frozen chips, rice from a packet, and frozen veg mix. Wrinkly peas just done it for me. Sorry, not coming back!
8/10
Linda L
Good Greek food lovely setting nice Greek people .

We did not go to Greece for english beer and food that a lot of the places in Alykes and Alykanas supplied.

10/10
Dave P

This is a lovely restaurant, positioned right by the side of the beach overlooking the sea. It was very romantic each evening drinking wine whilst watching the sun go down over the mountains in the distance.

We found the food to be excellent, well presented on the plate and well priced.

You cannot really see the Asteria from the road, as it is set back from the main road, so they have a guy at the front trying to entice you in which I think would put some people off (then again that's how we found out about it). He is a funny bloke with a big toothy grin

Once you are in the restaurant the waiting staff are very friendly, helpful and made us feel very welcome and relaxed without being pushy at all. They were happy to answer all our questions without making us feel embarrased. We had a few drinks on the house and on our last visit they didn't charge for the dessert.

Excellent restaurant to start if you have just arrived in Alykes. Would definately recommend. I want to go back boo hoo!

10/10
Joanna F

Man at the front was really funny. Lovely food, lovely location and lovely staff - top marks!!
10/10
Panagiota V
Have eaten here every year i've visited Alykes as the food is great. The man on the road can be a bit pushy but its his job to get people in as they dont realise the tavernas tucked away by the beach (not as bad as the "free wine, would you like to see the menu" lady across the road!!) but once you're there the atmosphere is very relaxed and its a lovely setting for dining the greek way.

Never had a bad meal here so happy to say anything you order will be delicious as over the visits we've eaten a few different dishes. Staff are friendly and good prices so next time dont walk on by go and pay it a visit. You'll be glad you did.
Lindsay T

It is such a great place to eat. The service and food are fab. The man greeting us on the main street was pushy but really likeable we just couldn't help but eat there

Lindsay and Mike
Alyson N

Good location next to the beach. Extensive menu to choose from. For starters the meatballs and fried courgettes were delicious. Really enjoyed the kleftiko and kokkinisto as main meals. Felt like I was being served and had the choice of typical greek cuisine which is why I holiday in Greece!
Bj

We ate here 4 times during our 2 week stay and the food was always excellent. The staff are very friendly and work very hard. It's in a lovely setting down near the beach.
Malc L

Nice location down by the beach. Friendly staff and flaming Kleftico was good.
Pete R

Had most evening meals here, nice people, nice food, excellent views of the sea to see while you eat. Very nice red wine.
Stephen C

we ate here every lunchtime and tried every course 11/10. We left the kids on the beach to play. (not the baby)
Mandy G

Lovely setting and the food was really good. Waitresses lovely and attentive. Here is a photo of us all outside with my daugher's boyfriend, Tony
| | |
| --- | --- |
| Search for Asteria Restaurant in all of JustZante & the Messageboard | |
More Restaurants in Alykes...

Akrogiali | Al Fresco | Anatolikos | Apollo | Asteria Restaurant | Dennis Diner | Fantasia | Fidelio | Koukounaria Taverna | Maestro | Mediterranean | Paporo Beach Bar | Paporo Restaurant | Paradise | Paradosiako | Paulos Corner | Piccadilly | Pie Shack | Pita Break | Ponderosa | Potamis | Relax | Taj Mahal | Terrace Coffee Shop | Vineleaf | Zorbas |