Zante Beaches

Alykes Reviews
---
Zakynthos Guide
---
Local Directory
---
WalkAbout

Street View Style Tours
---
Zante Maps
---
Alykes Taxis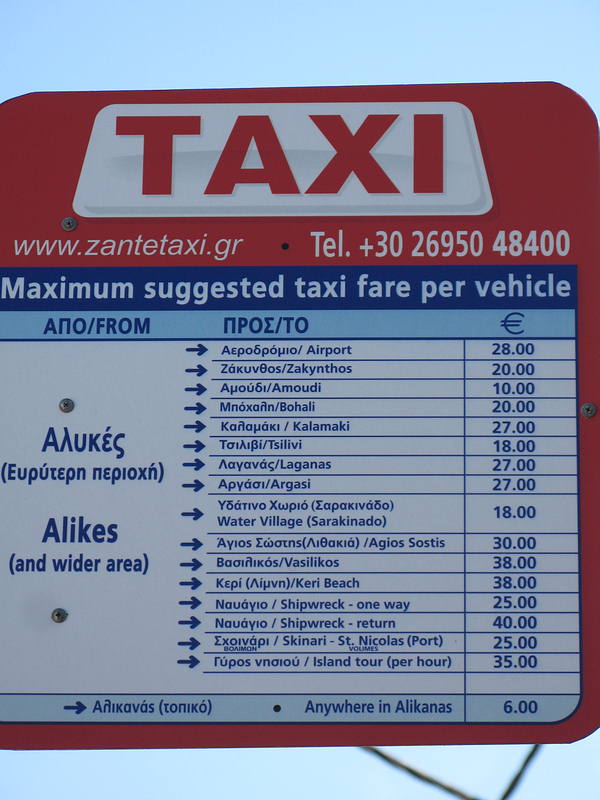 ---
Alykes Buses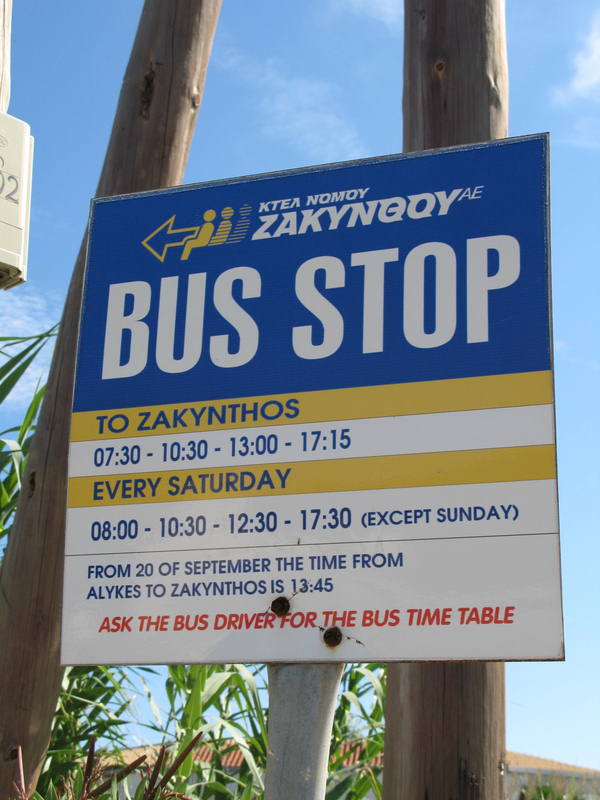 ---

+ Enlarge Map
Anatolikos

(Restaurants in Alykes)

10/10
D T

Still the most traditional Greek Taverna we have found on Zakynthos. No wonder we see so many local residents eating there. It was nice to be able to ask for cushions for those in the party that wanted them, but also nice to see someone maintaining the 'traditional' Taverna, with traditional cooking, soft traditional music and NO Big Screen TV. Just what we needed for that Shirley Valentine moment.

Thank you for you hospitality and excellent Greek cuisine. Also, Great to see your menu's on anatolikos.info

Will come again as soon as we can save enough 20p's for the trip!
10/10
Janet H
This is one of our fav restaurants. Always make sure we eat there a couple of times. Mmmmm

10/10
Ragtag B

Hey! What are you looking for? This really is one of the few traditional Greek Tavernas left in Zakynthos. We have never been disappointed with any of the food, especially the Greek cuisine, as we have been visiting Greece for over 20 years and know what really good Greek food tastes like. Their prices are always reasonable too. Relax! what's the rush? the food is worth waiting for and just enjoy the ambience whilst waiting for your bill.

Most other places now serve rice, peas and chips with everything and a lot of places serve mousaaka red with tomato puree (European Greek food - yuk!). Anatolikos is one of the few places where roast 'lemon potatoes' are served with the appropriate dishes, but some people order chips! Try asking for Lemon Potatoes with your roast chicken.

A lot of local Greeks eat here - hmmm! that might mean something! OK, the seats may not be the most comfortable, but they are the traditional taverna chairs. Not a problem if you are dressed (it is not good etiquette to go for a meal in a just a bathing costume), but for holiday makers nipping in for a drink or lunch from the beach, that's ok, just take a towel with you to sit on - Simple.

If you like to see traditional culture maintained when visiting other countries, this is the place.

10/10
Marianne M
aunty olga uncle spiro and boys we love you and terribly miss the food c u next summer xxxx chris marianne terri
7/10
Ian D

Got to agree about the service - we ate there at night and the boy waiter was a double for Kevin from Kevin and Perry - slouched shoulders and sighed everytime he was asked to do something. Quite entertaining though and food was good.
5/10
Karen N
What a disappointment! This was our first stop when we arrived in Alykes - traditional taverna right on the beach. Don't know when I was last ignored with quite so much beligerence! A relaxed lunch turned into a battle to get any kind of service at all. Dreadful!
10/10
Panagiota V

Another year in Alykes and another visit to Anatolikos. As always great traditional greek food and friendly service. Great location by the sea to watch the sun go down. Good prices so well worth a visit. Try the local wine aswell as its good.
Panagiota V

If you're wanting traditional service and food then this is the place to go. Great location by the sea. Well done to Demitris - he serviced the tables alone yet still made sure everyone was looked after well.

The Yvetsi must be tried its gorgeous really traditionally made.

Somewhere i will always visit when in Alykes. See you next year.
Malc L

Nice position by the sea, good food (try the pork steaks) but go about 8.00pm to get a good seat outside.Oh a quick word about the seats, choose carefully!!
Ian D

Don't understand the low marking - we have stayed in Alykanas the last 3 years and always make the effort to visit here - the food is superb especially the Beef Stifado with proper baby onions - the beach side tables add the extra dimension.
Ian W

great location with lovely sea view,

Food was typically greek and fine - not a bad resturant but won't rush to eat there again (unlike some others)
Dave V

Sorry to read the negative comments about the food and service. We've been eating at Anatolikos for several years and several times on each visit but never had a bad meal or poor service, which is why we return as often as we do. The food is nearer authentic Greek than anywhere else we've tried, with no frills just good quality. If you really want authentic Greek, try out-of-season Zakynthos. The difference is amazing!
Dave W

Great food. Super service. FANTASTIC location. We always try to have our first meal here just to feel "we've arrived". Also have our final meal and several others too. A super place to eat run by really nice people.

Thanks Olga and Spiros for adding so much to our annual holiday in Alykes. See you again in June 2006.
Mary C

This is without a doubt the best place in Alykes the best place to eat. The food was wonderful the sarvice brilliant and the price on a par with everywhere else. The only downside is the seate take a towel or something to sit on the seats are made of straw
Richard M
my wife and I have stayed in alykes 5 times in recent years , and have found Anatolikos to be probably one of the best in the area.The standard of the food is beyond reproach.(I recommend the beef stifado)the service is good (and leisurely........but who cares...what's the hurry ?) The waiters are friendly and very helpful.The tables just overlooking the beach are the best......what a romantic setting !Only downsides are the size of the seats.....I think designed to discourage prolonged sitting at tables after the meal!, and the prices since the introduction of the euro have virtually doubled.Nevertheless a very good spot for your evening meals , we thoroughly recommend it!

Suzi D
i wouldn't say it was the best food on zakynthos by a LONG way! it's nice to eat by the sea but there are better places in alikes where you can do that (the asteria, which isn't listed here unfortunately). my calamari had bits of bone in and was undercooked, and we had to wait ages for our bill.
Antonia M
this is the best restaurant in the whole of zakynthos.spiro cooks the food to perfection and it doesn't cost alot. you should taste their home mad wine....woo...it is beautiful. everybody, you eat here, you will have a great time with olga and spiro.
kali orexi.
giao sou theia kai theio..
filakia h tonia sou xx
Carol D
Lovely restaurant located just off the beach. Some tables set in pebbles which can be a little uncomfortable - worth putting up with though for the quality of the food. Highly recommended.
John B
This place proved to be the biggest disappointment for us. We went on the recommendation of comments on this website but found it to be a let down. You needed to wear a spacesuit to cope with the lack of atmosphere. Maybe it was late in the season(sept/oct), who knows. The waiter was just plain miserable, as though we had inconvenienced him by calling in. The place was also swarming with mozzie's & cats. The food seemed ok, but after we had tried other places later in the week we realised that it was only average.
Kim S
If you want 'real' greek food then this is one of the best in Alykes. Excellent suffed tomatoes and aubergines, stiffado, mousakka and enormous swordfish steaks. If you expect chips, rice and pasta salad all served with your food then this isn't the place for you. Good taverna atmosphere with friendly staff.
A E
Great service and lovely food, and a lovely setting
Dave W
Must be the best place to eat (unless you can't recognise QUALITY food. The family work very hard to provide an excellent service in a beautifull setting. Thanks for the help with our lamentable attempts at Greek ' Ena meeso kilo kokino krasi paraklo, ke mira beera' and for the 'boukali kokino krasi', which we will enjoy during the Scottish winter (same as summer, only snow not rain) months. Yia Sas & see you in 2003
Keith W
The starter for two were excellent ~ enough for 4 plus! The main meals were also first class, as was the beautiful setting on the beach. Highly recommended.
Denise K
Traditional Greek food in perfect surroundings - calm, relaxed overlooking the sea. This is where you'll find a lot of the locals eating too! We always think that's a good sign!
Greg P
we ate here 2 or 3 times. Waiters seemed a bit surly though. The best thing about it was the nice view over the sea.
| | |
| --- | --- |
| Search for Anatolikos in all of JustZante & the Messageboard | |
More Restaurants in Alykes...

Akrogiali | Al Fresco | Anatolikos | Apollo | Asteria Restaurant | Dennis Diner | Fantasia | Fidelio | Koukounaria Taverna | Maestro | Mediterranean | Paporo Beach Bar | Paporo Restaurant | Paradise | Paradosiako | Paulos Corner | Piccadilly | Pie Shack | Pita Break | Ponderosa | Potamis | Relax | Taj Mahal | Terrace Coffee Shop | Vineleaf | Zorbas |