Zante Beaches

Alykes Reviews
---
Zakynthos Guide
---
Local Directory
---
WalkAbout

Street View Style Tours
---
Zante Maps
---
Alykes Taxis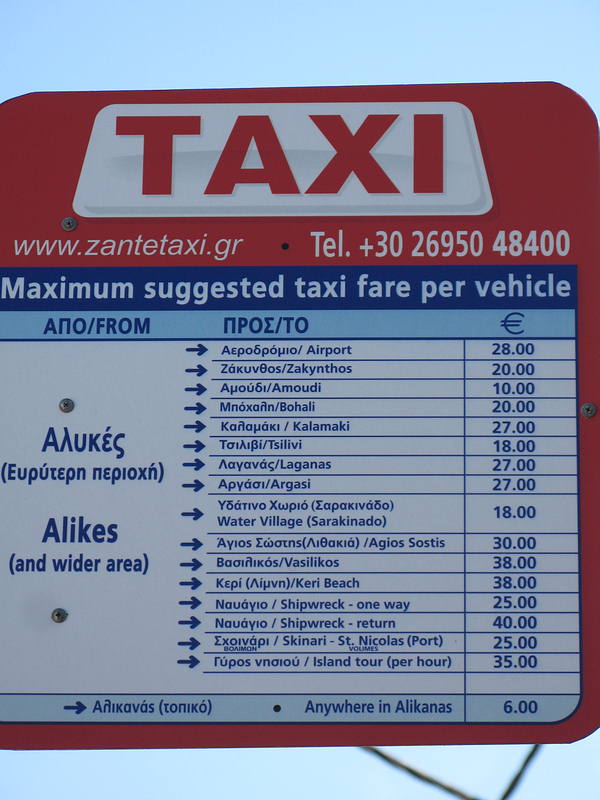 ---
Alykes Buses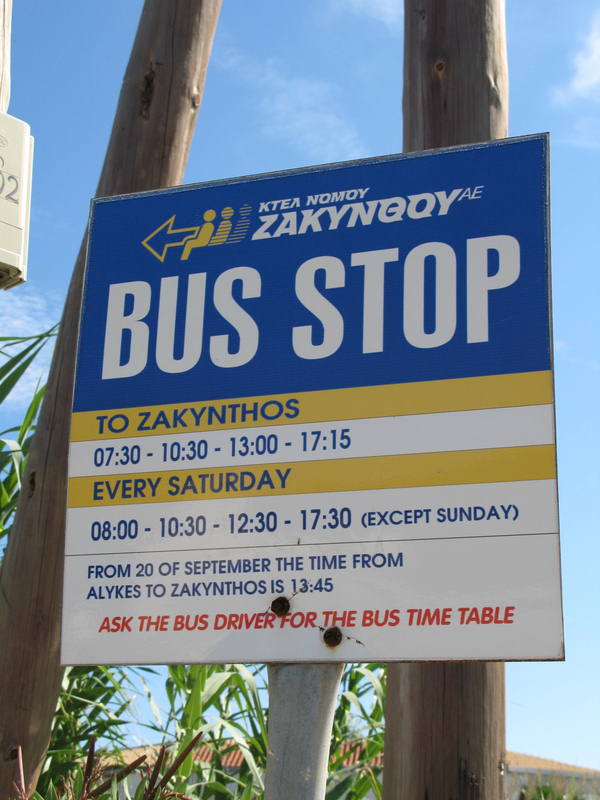 ---

+ Enlarge Map
Paradise

(Restaurants in Alykes)

9/10
Raymond H
Wonderful place to Eat. Great pizzas but that is not all they do. Never had a bad meal there and I will keep on going back. The Staff being Dennis, Yiannis, And Andreas make you feel so welcome and interact with you in a very friendly manner. It is a little way out of the center on the edge of the salt flats, but it is well worth a visit.
9/10
Nigel G
Whoever described Paradise as a Pizzeria was so wrong !!! Ok the Pizzas are great but there is much much more. The menu is vast and so are the portions. Ate there many times this year (2013)and Dennis, Yiannis and Andreas make the whole experience such a pleasure. Even trying very hard to teach me Greek and failing miserably. Yes its a little way out of Alykes on the salt flats but i am sure that if you try it you will go back.Too many favourites to be able to choose just one.

10/10
Lorraine D
have been going to alykes for a few years and have gone to most restuarants but since going to the paradise have not eaten anywhere else their pizzas are great and the meals we have had are always fresh and tasty and the added warmth and humour of the staff make it a pleasure to eat there. Nothing is too much trouble and you can be sure of excellent service even if it is sometimes with a cheeky smile or as you get to be known a comical wind up which finishes your evening on a happy note often led by Andreas. So please give the paradise a try you will be pleasantly surprised.

10/10
Panagiota V

For any of you diners who know this place....Great News.......Andreas is back working with Makis......the 2 best waiters in Alykes.

Food still amazing and great prices.....be careful though as the portions are not small dont think we ever cleared our plates lol.

Anyone staying in Alykes must pay the Paradise a visit - its AWESOME x x x

Yammmasssss!!!! Kali Orexi x x x

10/10
Kat W
Visited Paridise on the very first night that we landed, and the meal we had literally blew our minds away. So fresh and tasty that our dulled English taste buds danced with delight.
The Kleftico was amazing, and our party of 7 ate through the whole menu as we had to return every second night of our two week holiday. Every meal which we had was as good as the last, and now that we're back in England we miss the food.
The waiter (pictured in the comment below) was friendly and the service which he and the other staff provided was "very nice".
Thank you for so many nice meals, and anyone visiting Alykes or Zante should try out the food in this amazing restaurant!

10/10
Trevor P

excellent restaurant,spring rolls and saganaki prawn fantastic,best stifado i've tasted,excellent friendly service especially from Mikey
10/10
Debra S
One of the best restaurants on the island and deffinitly the friendliest ,couldn't fault any of the food and my other half says that the lamb kleftico is the best.Andreas and the"delivery boy" also make for an enjoyable evening.Thanks guys for helping us to enjoy our holiday.By the way andreas is also the best looking lifeguard on the beach.
Carol D

Lots of people seem to pass by this wonderful restaurant and think it's just a pizza place. What a shame, they've been missing a great treat! The pizzas are great and you can take them away too - but the rest of the menu is fabulous!! I would recommend the Lamb Kleftico - just melts in the mouth!

The prices are reasonable, quality of the food excellent and the wine extremely drinkable!

Frequented by lots of local Greek families as well holidaymakers.

Highly recommended!

10/10
Jenny V

One of the best Restaurants in Alykes if not the whole of Zante. We visited 4times during our 2week stay and Andreas was the best waiter as always. If you have never been it is situated by the salt flats a little far up from the Art cafe.

The food was amazing every time we went in, they do the best Pizzas in Alkes by far

. The portions of food are just right and the local wine is great. The cheese saganaki is one of the best that we had. The potato skins with cheese and bacon was very yummy!!

Also it is probably one of the cheapest places to eat in Alykes.

Here is your comment then Andreas!

See you again soon!

From Mark Jenny Hannah Warwick and Louise

10/10
Lena W

Please don't bother going anywhere else. THE place to eat in Alykes. Moussaka melts in your mouth, lamb chops crispy and full of flavour, and I nearly disgraced myself trying to scrape of the foil last bits of lamb kleftiko. Plus its cheaper then the rest. Kids meals double the size and half the price comparing to other places. Hospitality outstanding!
10/10
Graham P
Just returned from three weeks in alykes, as always the great unwinder, just to pass on to his friends that Yannis is the proud father of a baby boy so great congratulations to him and his wife and best wishes and good luck in life to baby dennis. As always The Paradise resteraunt is the best place in town to eat and enjoy a relaxing evening with the nicest people you could ever wish to meet, don't walk passed the door, pop in you won't be dissapointed, see you there in September for more of the best moussakas and kleftico I have ever tasted.
8/10
Kat & Russ
Had some great meals here - great to see our friend Andreas again. It got really busy as this place is visited by lots of locals. Eight of us ate there - 3 course meal - for 80 Euros! Didn't get to say goodbye to Andreas this time - sorry but we'll see you in a couple of years.
10/10
Chris S

Thanks to Andreas & Costas for a wonderful time at the Paradise Restaurant

They looked after us really well every time we went in

Had a great night at the Greek Night, great service and better value for money than in town

Would highly recommend a visit to this place

Thanks, Hayley, Chris, Stephanie & Rebecca
10/10
Jackie C
Brilliant, we were there in July and ate 12 nights out of 14. Food wonderful and prices great, one of our favourite dishes was Chicken a la creme. Costas and Andreas great guys, so friendly. It was my grand-daughter's 12th birthday whilst we were there and they organised us the most fantastic ice-cream cake with candles.A message for Costas, hope you have sold the apple pie!!!! We will be back next year we be seeing you all again. Thanks for your wonderful service.

10/10
Jenny V
What a fantastic restaurant we visited 3 times during our 2 week holiday.

The pizza special with extra chicken was fantastic as was the Stuffed Calamari very delicious,the spahetti in the oven, the pork & mixed fish Souvlakis & the carrbonara were also to die for. The local house White wine was one of the best we had tasted and ended up having 3 litres each time we went.

The service was fantastic Andreas & Costas were great hosts so if you are staying near the salt flats be sure to pay them a visit.

Can't wait to visit again!

10/10
Panagiota V

Like so many other people over the past few visits to Alykes we kept walking past this place heading for town and never made it in, but once we did we couldnt stop going back.

WOW!!! What can i say. Fantastic food and great value. Everything is fresh and cooked to perfection. We even sat in here waiting for the electric to come back on one night because the foods so good. Whether its the Pizzas or the traditional greek food all of it is amazing and very very tasty. There were 6 of us in our group and not one of us ever had a bad meal. So please dont walk past this place - when you see Andreas greeting people outside make sure you shake his hand and visit this fantastic place.

Great Great Place!! Thank you Andreas and Costas - looking forward to seeing you again soon and sampling some more dishes x
| | |
| --- | --- |
| Search for Paradise in all of JustZante & the Messageboard | |
More Restaurants in Alykes...

Akrogiali | Al Fresco | Anatolikos | Apollo | Asteria Restaurant | Dennis Diner | Fantasia | Fidelio | Koukounaria Taverna | Maestro | Mediterranean | Paporo Beach Bar | Paporo Restaurant | Paradise | Paradosiako | Paulos Corner | Piccadilly | Pie Shack | Pita Break | Ponderosa | Potamis | Relax | Taj Mahal | Terrace Coffee Shop | Vineleaf | Zorbas |