Zante Beaches

Laganas Reviews
---
Zakynthos Guide
---
Local Directory
---
WalkAbout

Street View Style Tours
---
Zante Maps
---
Laganas Taxis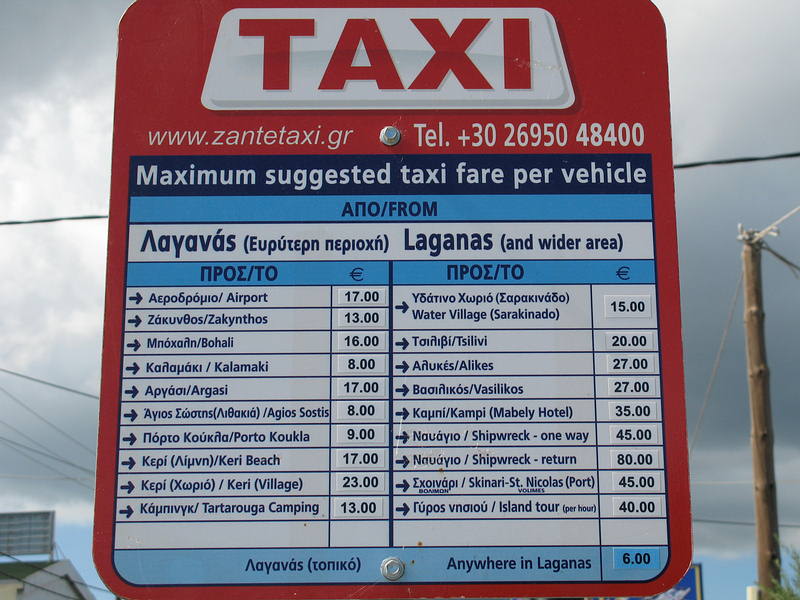 ---
Laganas Buses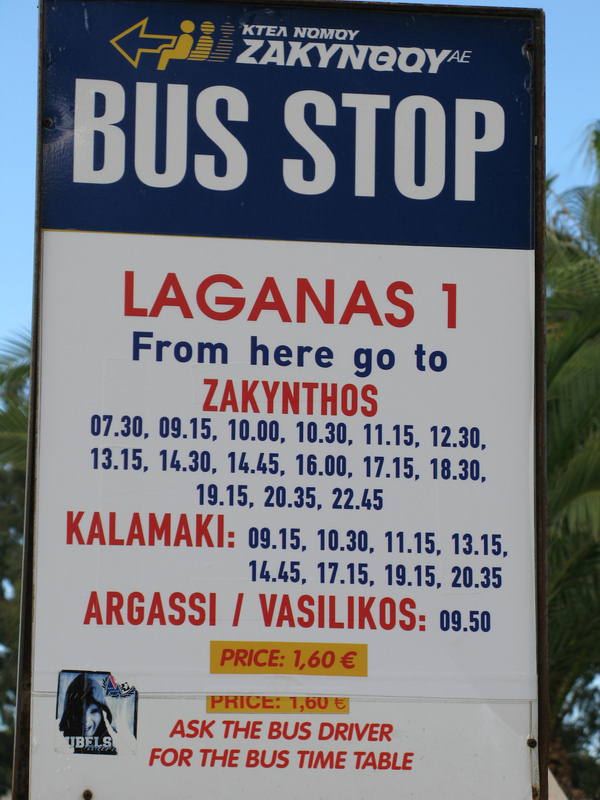 ---

Boozerz

(Bars in Laganas)

10/10
Jodi L (January 23, 2009)

Wicked bar! You get stickers too! hehe

Always playing good music and as stated, new sound system from last year. Theres a nice bit outside with a front bar, then in side its een bigger with another massive bar and pole for the dancers.

Usually 2 for 1 on drinks before midnight, whihc are around 5 euros so 2.50 each, cant go wrong!
Danny S (May 04, 2008)
hey boozerz has a complete new look for this season..
complete new sound system and lighting system..
even with a new website.. www.boozerz.com - Coming Soon..
Watch out summer 2008

10/10
Adam R (September 29, 2007)
brillant club best music fit barwomen good prices best nightclub in zante
7/10
Jodie P (July 30, 2007)
whats the boozers web sight called???

jodie
10/10
Amber L (July 27, 2007)

boozers was class...wicked music and a well fit barman he he well recomended!!
Jocasta W (July 27, 2007)

boozers rocked! its the best in Zante!! i defianetly reccomned it! does anyone know the website cos i thought it was boozers.com but its not letting me go in it! xx
8/10
Lizzie B (July 18, 2007)

Most amazin club in Zante. played the best music and was always lively. missin every1 loads, esp Helen, the best bar main ever. lovin the fact u got up on the bar with us on our last nite!!! and thanks for helpin to get me drunk lol

c u nxt year!!!

xxxx
10/10
David A (July 16, 2007)

Boozerz was by far the best club in laganas!!! So good! I wud deffo go back there!!

We were the lads in yellow T-shirts "Pie Eaters!"

Good mixture of music - dance-indie

Even started playin the broomstick song on the last few days!! Waay!

<<< They even had a guitar in there!

Genious!

Everynight in there was a peach! Cheeers xxx
10/10
The P (July 16, 2007)
All about boozers

Ash - Master Legend

DJ Slimer You Still got my road trip dvd son, i'm coming back to get it
Stuart H (July 11, 2007)

Boozerz is a quality bar went there most nights,Ash your a legend!!!!
10/10
Dave M (June 29, 2007)

Boozers was quality, by far the best bar in Zante. Big shout out to the hartlepool Dj's from the Redcar boys. Also to the fantastic bar staff, espicially Louis lane as we nicknamed her (due to her bf clark aka superman) loved your dance off with us it was class, dont know which move i loved more tho, your perfect timing on pinks leave me the f..k alone when we 1st tryed to get you in the centre or your dancing to monster by automatic either way, you and this bar made this one memerable holiday. Cheers.
Amanda S (June 24, 2007)

Hi to everyone in boozers, missing you all already. A big thanks to Ash for helping me to get drunk and making me drink tequilia neat, never again!

Hopefully will see you next year in July.

Mandy and Kelly
10/10
Emily & emily S (June 12, 2007)

hello emily and emily here,

boozers was brilliant, only been back a couple of weeks and we wanna come back. england is soooo boring!!!!!!!!! hopefully be back in august, camnt wait!! miss everyone there loads! pr's u do a really good job in what u do if ya know what i mean!

hope to see you all soon!!

loads of love emily & emily

xx

oh yeah adam ur a legend! sorry for knocking on your room door at 6 in the morning lol xxx little emily xxx missin our funny nites lol!

Danny B (May 11, 2006)

All you lucky people, big shout to all the boozerz massive. Had a great season last year Dj-ing there, great staff and the rest. Noticed James is back out there and neil is on his way, watch out girls we know how much Neil loves that podium and never trust a Dj who says its just the microphone in his pocket.

Hope Toine and his henchmen have a great year, hello to LT (little Toine), will see you all soon prob a week in july or something.

Dan

Dj J (March 17, 2006)

For jobs in any of the following Venues: Cherrybay Beach Club, Boozerz Nightclub, Mad Murphys Pub

Please send via email, a cv along with a covering letter and a recent photo of yourself to the owner Toine.

In the letter please state which role you are applying for and what dates you will be arriving and staying till in the season.

There are jobs in various roles and some will need experience. Job roles available are listed below.

Club DJ's

Party DJ's

Barstaff

Cocktail Staff

Waiteresses

Glass Collectors

Doorstaff

Light effects operator

Chefs

Kitchen staff

Day Workers

Glass washers

PR's/flyerers

Photographer/camera operator/reporter-admin for website

Please apply asap as the season is not far away. Goodluck.
James (January 25, 2006)

Yes Boozerz is open this year.
James (January 10, 2006)

Ha ha ha ha Gazza what do you look like in those pics!!

Gazza loves the toilets.....laughing my head off!!

Boozerz crew rock!!

DJ James cherrybay
Scottish G (January 08, 2006)

hey Gary Scottish Girls Here!! Remeber these pics??

Great time we had!! x
hammond (November 06, 2005)

yes yes hammond here

was good workin there got sacked 4 bein pissed

love it!!!
Charlotte W (October 11, 2005)

Had a really good time out here thanx to all da barman and the dj best place on the island if ya liked to get mashed every night

Did any of ya find my shoes once i left??

Hopefully be back next summer

Lov single essex bird
Becci R (September 27, 2005)

hammond what an absolute ledge of an outfit! miss ya hun get in touch didnt get 2 say bye, if not maybe see ya at roadhouse! beccihughes1981@yahoo.co.uk love becci x oh hey 2 dino (c u at skeggy if not roadhouse!) n neil xxxx
John (September 12, 2005)

Shut Down, couldnt even try it out
Scottish G (August 21, 2005)

way hay!! not long till chris is home now!! lol think hes ment 2 b home 2morro!! whoohooo c u sooon luv u xxx lol
Becky (August 12, 2005)
well well very good bar ash and neil are fab barmen and sexy hammond the pr hope you have good fun xx be good if you cant be good be careful.......
Matt P (August 04, 2005)

No worries dont worry bout it....Yeh send those pics or puttin em up...We aint sure where were goin yet but mite go bak or mite go somewhere different..X
| | |
| --- | --- |
| Search for Boozerz in all of JustZante & the Messageboard | |
More Bars in Laganas...

4 Play Bar | Amigos | Argo Bar | Aussies | Bar Code | Bar Fantasy | Baywatch Beach Bar | BJs | C-Lounge | Cafe Del Mar | Captain Morgan | Central Bar | Cheeky Tikis | Cherry Bay | Chevys Bar | Chicago Bar | Cite Club | Cocktails and Dreams | Cool Peppers | Cream Bar | Cubaneros | Driftwood Beach Bar | Enzo Bar | Escape Club | First Stop | Fishery Inn Pub | Friends | Friends | G Spot | Ghetto Bar | Glamour | Havana Beach Club | Hawaiian Club | Hot Lips | Kamikaze Bar | Legends Bar | Linekers | Loca Bar | Lush Bar | Mad Bar | Maggie Maes | Mambo | Medousa | Mojito | Moulin Rouge | Must Sports Bar | Navagio Bar | Nikos Cocktails | Ocean Inn | Pauls at Last | Plus Club | Pure Beach Club | Relax Bar | Rescue Club | River Bar | Sabotage | Sin City | Sizzle | Summertime Bar | Three Lions Bar | Vibes | Waikiki | Wild Coyote | Zeros | Zoo |